If you've only got a day (or a few hours) to spend on the ArtsRoad 46 trail, consider one of these options. Each attraction listed will keep you interested, and together they offer a nice sampling of what the trail has to offer.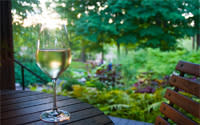 Oliver Winery
Oliver Winery is Indiana's oldest and largest winery and the largest winery east of the Mississippi River. With an award-winning winemaking team and distribution in 19 states, the winery is well-known for producing wines that reflect the flavor and character of the fruit from which they are made. You'll find an extensive but approachable wine list at the winery's beautiful Tasting Room on State Road 37 in Bloomington.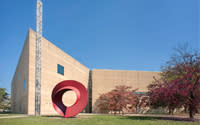 Sydney and Lois Eskenazi Museum of Art
With over 40,000 objects, the Eskenazi Museum of Art's collections include works representing nearly every art-producing culture throughout history, from ancient Greek pottery to Renaissance panels to contemporary pieces by Picasso, Monet and Pollock. The stunning building was designed by internationally renowned architect I.M. Pei. Located on the Indiana University campus in Bloomington.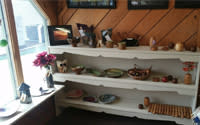 B3 Gallery
B3 Gallery is a locally owned gallery offering a wide variety of functional and fine art, all produced by Indiana artists. This gallery includes works in photography, painting, jewelry, fiber arts, woodworking and glass. Located in Nashville.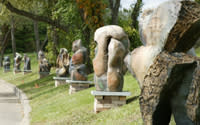 Ancestral Way
Robert Pulley's 11 organic forms appear to march in procession along the hillside as visitors exit the city. The hand-built stoneware fired ceramic sculptures references to the human figure with organic and geologic forms. Located in Columbus.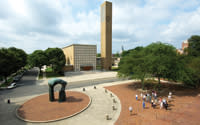 Architectural Tours
Columbus is ranked sixth in the nation for architectural innovation and design by the American Institute of Architects and is home to seven buildings designated as National Historic Landmarks. A variety of guided and self-guided tours are available, including tours of the Miller House and Garden, one of the best examples of mid-century modern residential architecture in the nation. Located in Columbus.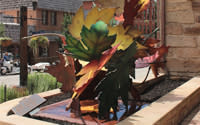 Nashville Public Art Tour
The Village of Nashville is full of public art. Take yourself on a self-guided tour of all the public art. Use the Discover Brown County app to help guide you, or search and find as many as you can on your own! Located in Nashville.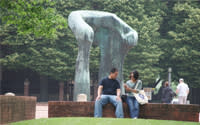 Self-Guided Columbus Tours
The Columbus Visitors Center offers a variety of self-guided tour options, including audio tours, guide-by-cell phone tours and walking routes that you can tailor to your own schedule. This is a great way to see all downtown Columbus has to offer, including its impressive collection of public art. Located in Columbus.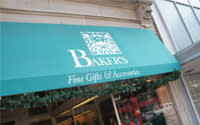 Washington Street Shops
Washington Street is Columbus' "Main Street". This is where you'll find all of the locally-owned retail establishments, bars and restaurants. Spend an hour or an afternoon checking out the locally-owned business scene. Located in Columbus.