We love to show off our sights.
Nothing tells Bloomington's story better than the city itself. Feel free to use these shots for editorial purposes. Browse our media library, add images to your cart, then fill out a request, and we'll get back to you shortly.
If you can't find what you're looking for, let us know. We know lots of great photographers who might have what you need. Fill out a media request form or contact us directly for more photos or b-roll to pair with your story.
Farmers' Market in the Summer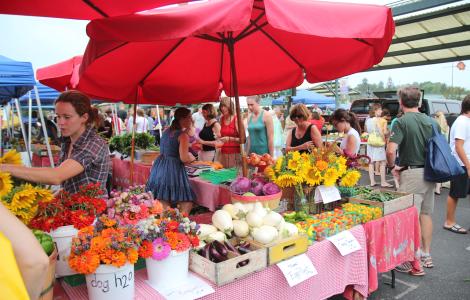 Farmers' Market in the Summer
The Bloomington Farmers' Market is the place to be on Saturday Mornings from Spring through Fall.