We love to show off our sights.
Nothing tells Bloomington's story better than the city itself. Feel free to use these shots for editorial purposes. Browse our media library, add images to your cart, then fill out a request, and we'll get back to you shortly.
If you can't find what you're looking for, let us know. We know lots of great photographers who might have what you need. Fill out a media request form or contact us directly for more photos or b-roll to pair with your story.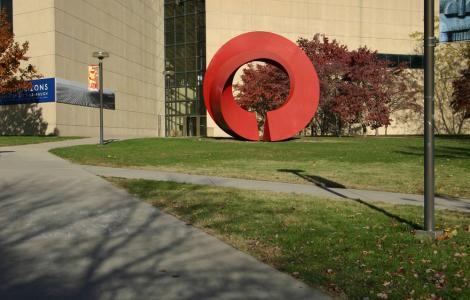 IU Art Museum
The IU Art Museum was designed by the world-renowned architecture firm I.M. Pei and Partners. The museum's collection includes works by Claude Monet and Jackson Pollack as well as artifacts from Asia and Africa. The IU Art Museum is ranked as one of the top five university art museums along with Stanford, Harvard, Princeton, and Yale.