Follow the Fish: Monroe County's History with a Scavenger Hunt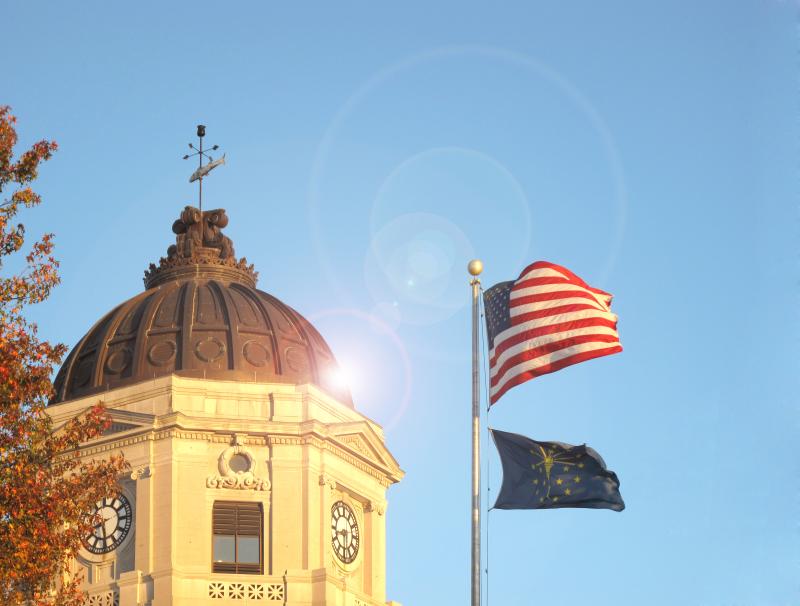 In 1826, Austin Seward a local blacksmith, created the copper fish resting atop the Monroe County Courthouse. Speculations abound as to why a fish was placed atop the courthouse of a landlocked county decades before the construction of nearby Monroe Lake. Is it a good luck charm, perhaps a political statement, or did Mr. Seward simply like fish?
As a tribute to Monroe County on its 200th birthday, Visit Bloomington placed 25 fish markers at various locations around the county. We challenge you to find them and enjoy the sights along the way. And though we may never know why exactly the fish is at the top of the courthouse, we love that it's another representation of what makes Monroe County such a special place. Click here for the Follow the Fish Scavenger Hunt.
For more information contact

Search and browse historical events by clicking the timeline above.
The authoritative and popular index of historical and curiously interesting events in Monroe County.
Created by Monroe County Public Library, Monroe County History Center, and IU Libraries.