Proceeds from the sale of Monroe County Bicentennial merchandise will be utilized for Bicentennial programming and the restoration of the Alexander War Memorial, located at the Monroe County Courthouse.
Monroe County Bicentennial Calendar -  $15.00
Get this collector's item filled with historic photos and notes from Monroe Counties past.
(13 months)
Water Bottle - $14.00
This sleek 16 oz sports bottle is easy to grip and BPA free.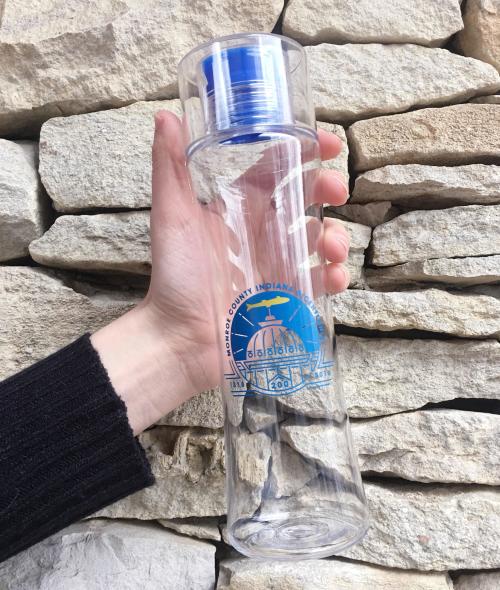 Gloves - $6
Unisex touchscreen gloves, so your hands will always be warm.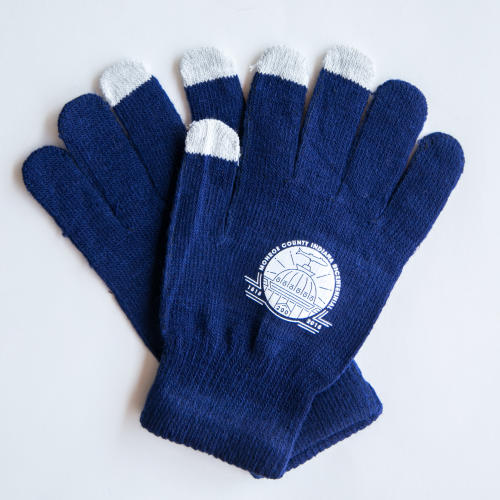 Tote Bag - $15
Sturdy bag for the farmers market!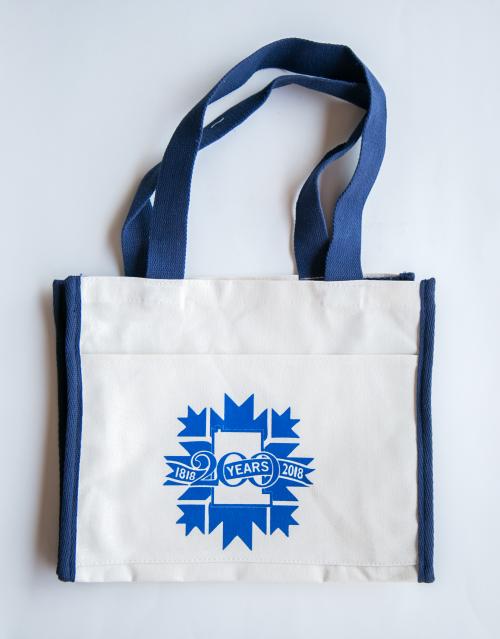 Beanie - $14
This cute beanie has Bicentennial logo on front and famous fish on the back!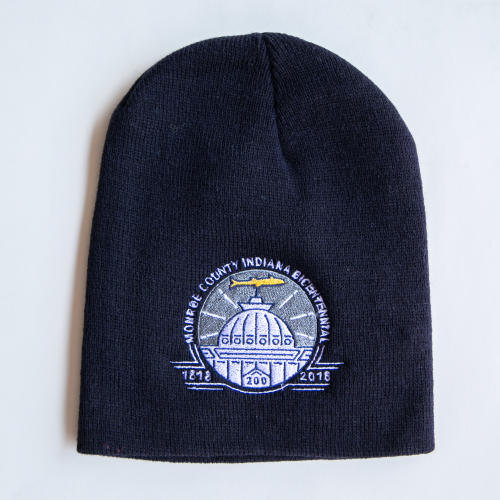 Hooded Sweatshirt - $60
This cozy sweatshirt has the fish embroidered on the hood, cute!
Quarter zip sweatshirt - $65
Versatile shirt to wear over anything.
These items are available at the Visitor Center located at 2855 N. Walnut Street, Bloomington.  M-F:  8:30am – 5pm, Sat: 10am – 3pm 812-334-8900
If you would like an item shipped to you or someone as a gift, please contact Laura at laura@visitbloomington.com for more information.