10 Excellent Events in Bloomington for May, 2016
Categories: General
It's hard to overestimate how great May is in Bloomington. T-shirt weather becomes the norm, traffic quiets down as most IU students head elsewhere for the summer, and the time to be outdoors is now. There are also tons of events going on no matter what you're looking for. So here are some of our favorite upcoming things to do, but there's a lot more which you can find out about on our Events Calendar.
Bloomington Community Farmers' Market
This weekly event on Saturdays (8am-1pm) at Showers Common has been named the best Farmers' Market in Indiana. Beautiful displays of Indiana produce, flowers, meats, cheese, and handmade items transform the area into a canvas painted with the brilliant hues of nature's bounty. Chat with the farmers who grow the food, pick up some prepared meals from local vendors, and enjoy a perfectly Bloomington experience. Live music and festivals often accompany the market.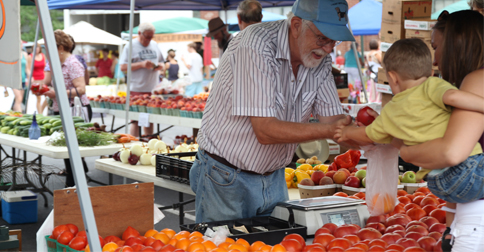 Elephant & Piggie's "We Are in a Play!"
April 30 - May 15 at the Ivy Tech John Waldron Arts Center
This delightful stage adaptation of Mo Willem's award-winning Elephant and Piggie books features best friends Gerald and Piggie in a hilarious vaudevillian musical romp! Join Gerald the Elephant and Piggie as they sing, dance, and discover the true meaning of friendship. Produced by Cardinal Stage Company. Meet Elephant and Piggie on April 30 at WonderLab!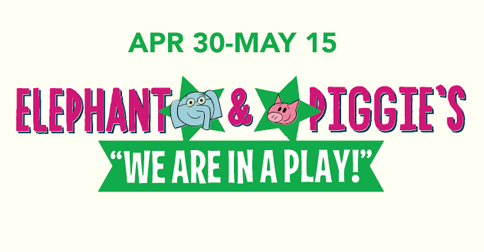 Bullets Over Broadway
May 2-3 at the Indiana University Auditorium
Set to the music that made the 20s roar, Bullets Over Broadway is Woody Allen and Susan Stroman's hilarious musical comedy about the making of a Broadway show. It's the story of a young playwright who, in desperate need of financial backing for his next show, accepts an offer he can't refuse from a mobster looking to please his showgirl girlfriend. Loaded with big laughs, colorful characters, and the songs that made the 20s roar, Bullets Over Broadway is bringing musical comedy back with a bang.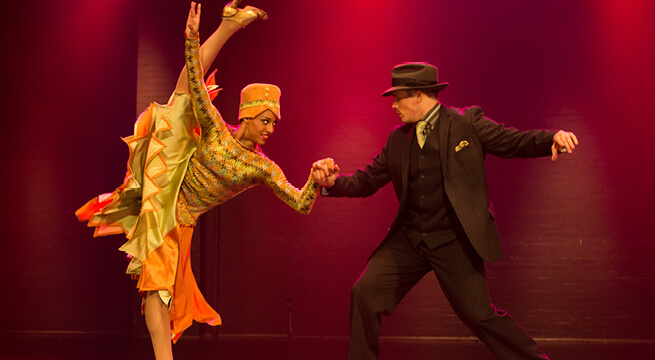 Indianapolis Symphony Orchestra with Menahem Pressler
May 6 at the Musical Arts Center
Indiana's premiere professional orchestra comes to Bloomington with renowned concert pianist Menahem Pressler for an evening of moving symphonic works from the 18th and 19th centuries. Music includes Brahms' Tragic Overture, Mozart's Piano Concert No. 27 in B-Flat Major, and Schumann's Symphony Nov. 2 in C Major.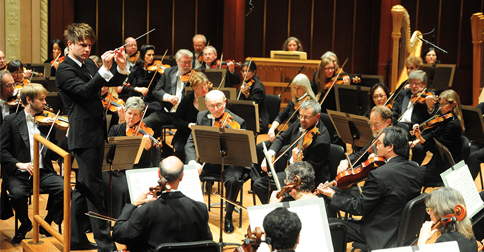 Stage Flight Circus
May 7 at the Buskirk-Chumley Theater
The Adventures of Sheer-luck Holmes combines acrobatics, aerial performances, and clowning with a tale of intrigue. Join Sheer-luck Holmes as he witnesses - and experiences - feats of strength and beautiful choreography while seeking clues to unravel a mystery. Adults and children alike will enjoy in this carefully-choreographed, visually-stunning performance. Be prepared to gasp at physical feats, laugh at Sheer-luck's trials, sigh at graceful performances, and hold on to the edge of your seat. Enter our contest to win two free tickets!
IU Baseball vs. Illinois
May 13-15 at Bart Kaufman Field
The Hoosiers face up against Big 10 school Illinois in three games through the weekend. It's the perfect chance to enjoy the great outdoors while supporting your favorite college team!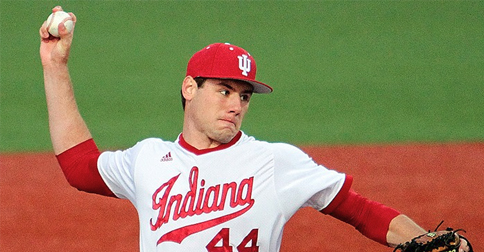 Ricky Skaggs & Kentucky Thunder
May 13 at The Bluebird
Racking up dozens of number one hits like "Crying My Heart Out Over You," "Country Boy," "Cajun Moon" and "Uncle Pen," Ricky Skaggs won 14 Grammys, eight IBMA, eight CMA and two Dove awards plus he is credited by Chet Atkins for single handedly saving country music. Skaggs got his start performing with the legendary Flatt & Scruggs and then played for bluegrass patriarch Ralph Stanley, J.D. Crowe & the New South and Emmylou Harris' Hot Band. He's also collaborated with musicians of other genres including Barry Gibb and Bruce Hornsby. A member of the Grand Ole Opry, expect Ricky Skaggs & Kentucky Thunder to perform familiar favorites and time honored classics.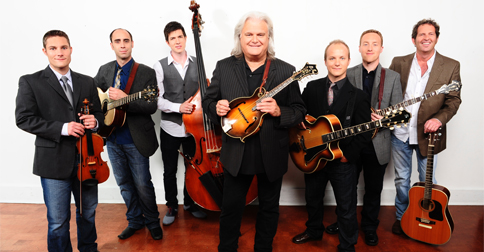 You Remind Me of You
May 13-28 at Bloomington Playwrights Project
Adele has abandoned her law school plans and her social life to take care of her addled father - a man who has trouble remembering who she is. A chance encounter with a musician named Vincent might just be the best thing to ever happen to her. The catch: Vincent has a rare neurological condition - he has face blindness. Produced by Bloomington Playwrights Project.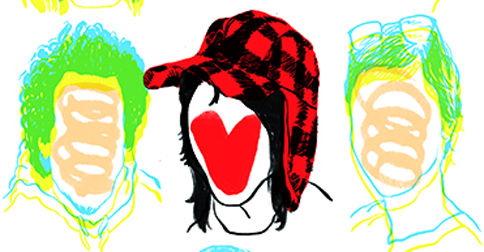 New Belgium Clips Beer & Film Tour
May 20 at Bryan Park
In its seventh fabulous year, Clips Beer and Film Tour is a beer-toting, film-traveling, nonprofit-benefiting show that's coming back to Bloomington! The Colorado-based brewery took their love for beer and film fans and put them together in this one-of-a-New-Belgium-kind event. You'll get to try New Belgium's most esoteric beer offerings - up to 16 varieties - and pair them with inspiring, adventurous short films created by fans. 100% of the proceeds from beer sales benefit Open Streets Bloomington. All ages are welcome at this event with free admission (beer tokens available for purchase).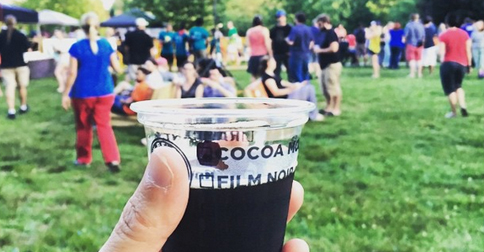 Food Truck Friday
Fridays from 11am-9pm at The Chocolate Moose and Smith's Shoe Center
The weekly event that started at The Chocolate Moose a year ago has now spread to a second location at Smith's Shoe Center due to the overwhelming popularity. Every Friday from 11am-9pm, locals and visitors can enjoy a wide selection of Bloomington's tastiest food trucks, from La Poblana and The Gyro Truck to The Big Cheeze and Great White Smoke. Pro tip: save room for dessert.