Thursday, November 19, 2015
10 Marvelous Events in Bloomington this December
Categories: Arts & Culture, Family Fun, Festivals
Pretty soon, every sentence that comes out of my mouth will include the words "hark," "tidings," and "tinsel," all sung to the tune of Go Tell it on the Mountain. But for now, I managed to make a December events list that includes some really amazing events that have nothing to do with Christmas, the holidays, or winter. But I tossed in a couple, just in case you don't have the time to click on this link about all the fun holiday events around town.
Click on a picture to learn more info about the event. For all events happening around town, see our Events Calendar.
Gallery Walk & First Friday
December 4 in downtown Bloomington
First Friday and Gallery Walk, which will both now be monthly (not bi-monthly) events, are a time for special gallery exhibits, live music, and great conversation with friends and strangers. Did I mention the tasty appetizers and drinks? December will be extra special, with a holiday-themed Gallery Walk to help you get started on your shopping.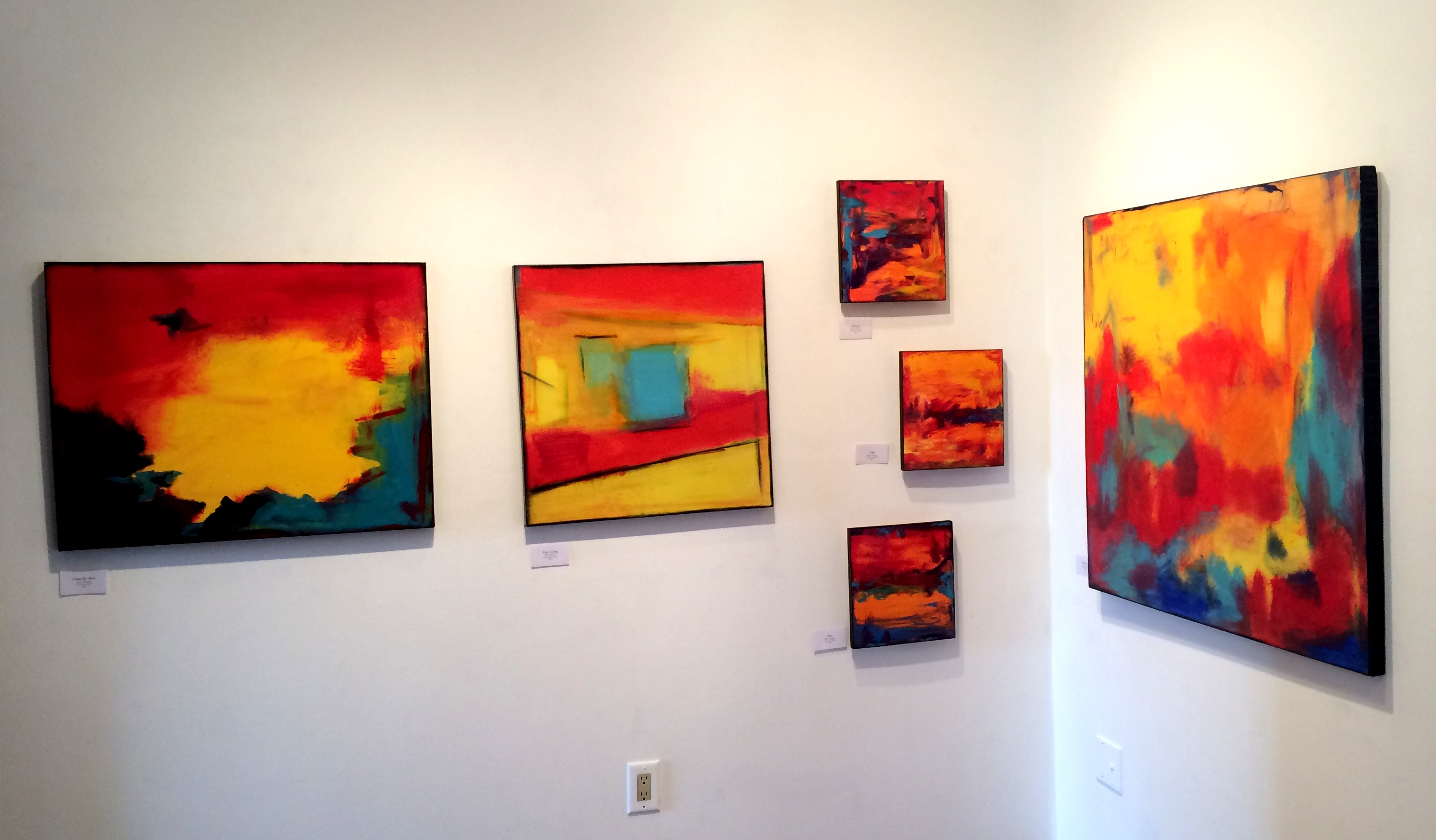 Antigone
December 4-12 at IU Theatre
This 1944 version of Sophocles' classic tragedy probes the deep and divisive moral ambiguities of our time and is surprisingly relevant after nearly two millennia on stages around the world. The talented students of the IU Department of Theatre, Drama, & Contemporary Dance put on this production. Below is a photo from a recent rehearsal.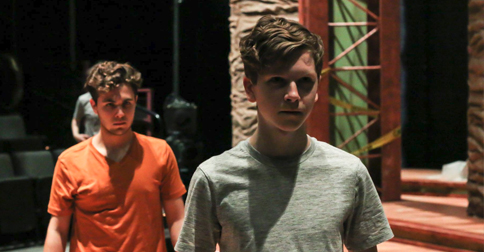 Billy Witch
December 4-19 at Bloomington Playwrights Project
Oliver is hoping that summer camp will change him. Somewhere in the bizarre mixture of secrets and s'mores; sexual exploration and swimming; ghosts, girls, and god's eyes; somewhere in all that mess...Oliver just might grow up. Travel back to that awkward time of innocence in this Reva Shiner Comedy Award-winning play. BPP consistently sells out their plays every night, so you'll definitely want to buy your tickets early.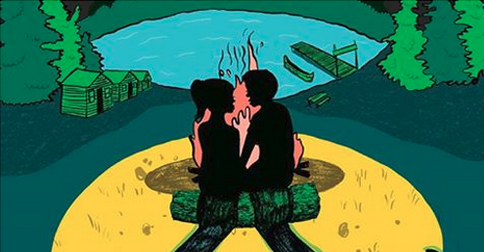 Krampus Night
December 5 at Showers Common
Krampus is the old Alpine legend of the feisty companions of St. Nicholas, who punish the naughty kids while St. Nick rewards the good ones. In this lively outdoor winter festival, breathtaking handmade costumes bring this tale to life, with lots of interaction and maybe even a lesson about the importance of being good. It's a great free, family event that puts a new spin on some holiday stories we already know and love.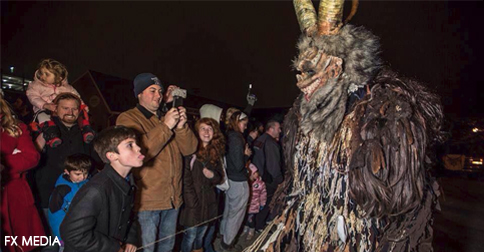 Nick Thune
December 10-12 at the Comedy Attic
He's appeared on The Tonight Show so many times, most recently with Jimmy Fallon. But beyond that, Nick Thune has also appeared in films like Knocked Up, TV shows like Comedy Big Bang, and late-night TV like Chelsea Lately, Conan, and many more. The Comedy Attic is one of the best venues in the country for live comedy, and they always bring in stellar comics who keep the room laughing way too loudly.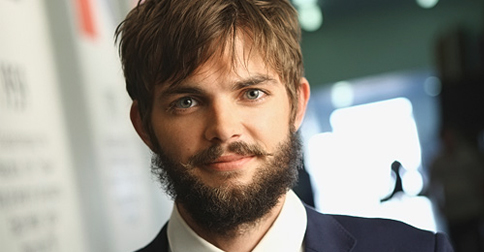 REO Speedwagon
December 11 at the Indiana University Auditorium
Formed in 1967, this band with massive hits like "Keep on Loving You" and "Can't Fight This Feeling" comes to Bloomington where fans can rock out to their 30+ years of electrifying music. If you're looking to save money on your trip, the Hampton Inn is offering a special package deal to folks who stay there for the concert.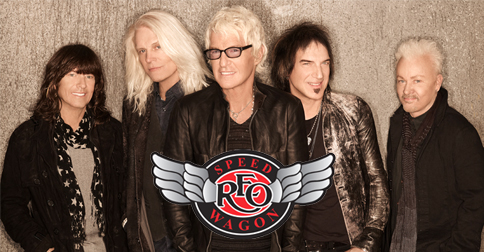 Mary Poppins
December 18 - January 2 at the Buskirk-Chumley Theater
Cardinal Stage Company is one of Bloomington's professional theatre troupes, and their annual holiday musical is a time when their talent really shines. In this cheery musical, everyone's favorite "practically perfect" nanny soars into the historic Buskirk-Chumley Theater with favorite songs like "Chim Chim Cher-ee" and "A Spoonful of Sugar." Cardinal brings in local and regional performers who light up the stage for audiences of all ages. Another great hotel deal: the Hilton Garden Inn is offering a special package for a discounted hotel room plus a great deal on tickets to the show!
Yule Log Celebration
December 20 at Paynetown State Recreation Area
The Yule Log is one of the oldest ways to celebrate the winter solstice and the Christmas season. At this festive event, delve into its traditions as you decorate and burn a Yule log, make Ashen Faggots, light the Yule Candles, and partake of hot cider and the Yule Log Cake. Dress for the weather, as it takes place entirely outside! What a great way to embrace the winter chill and connect with history and heritage. Don't forget to pre-register, as space is limited!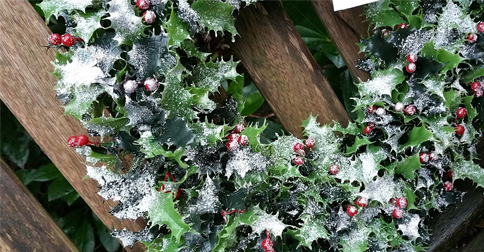 IU Men's Basketball vs. Kennesaw State
December 22 at Assembly Hall
This game is sure to be one of the most exciting matches of the season, and Assembly Hall is the place to experience the thrill of Indiana basketball. Best of all, tickets in December tend to cost a few bucks less, leaving you extra money to head to Nick's before or after the game to Sink the Biz and meet up with other fans.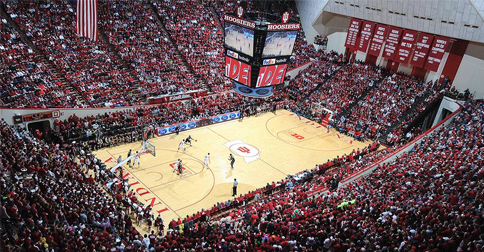 New Year's Eve with Reverend Peyton's Big Damn Band
December 31 at The Bluebird
If you want a lively, unforgettable New Yea's Eve celebration, Reverend Peyton will make that happen. His band's music is described as "Delta blues and hillbilly fervor combined with musical acuity sharp as razor wire." And he comes from southern Indiana, with fans around the country. Everyone has to experience a show at the historic Bluebird bar, which my mom has told me stories about from her days as an undergrad at IU...I guess it's that memorable, but some stories are better left untold. ;)