Wednesday, March 23, 2016
10 Superb Events in Bloomington for April, 2016
Categories: Outdoors, Indiana University, Arts & Culture, Live Music
April is arguably one of the busiest months in Bloomington. For that reason, it was really hard to narrow this list to just ten events. You'll want to check our calendar for everything else happening, and maybe clear your schedule to make room for what you're about to read.
Everything In Its Place: The Life and Slimes of Marc Summers
April 1-16 at Bloomington Playwrights Project
You may know Marc Summers as the host of Nickelodeon's classic slime-based show Double Dare. Now he stars in a new play about himself, based on the book by Alex Brightman. Everything in its Place is a guided tour through Marc's life, from an early obsession with magic to his notable television career and his struggles with OCD. Marc stars in this tell-all about his life, his disorder, and taking the physical challenge. Read our interview with the director.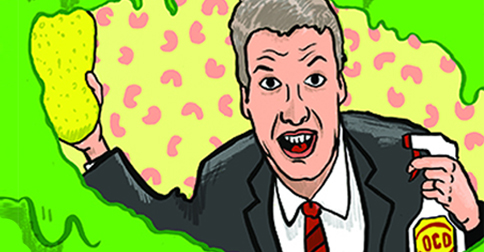 IU Softball & Baseball
It's been an exciting season for IU Softball and Baseball. Show your school spirit at a home game (softball games are free!) and help cheer the Hoosiers to victory! Games in April include:
April 1-3: Softball vs. Michigan
April 8-10: Baseball vs. Purdue
April 8-10: Softball vs. Penn Stat
April 13: Baseball vs. Ball State
April 15-17: Baseball vs. Iowa
April 20: Softball vs. Ball State
April 27: Baseball vs. Xavier
April 29 - May 1: Softball vs. Ohio State
April 29 - May1: Baseball vs. Northwestern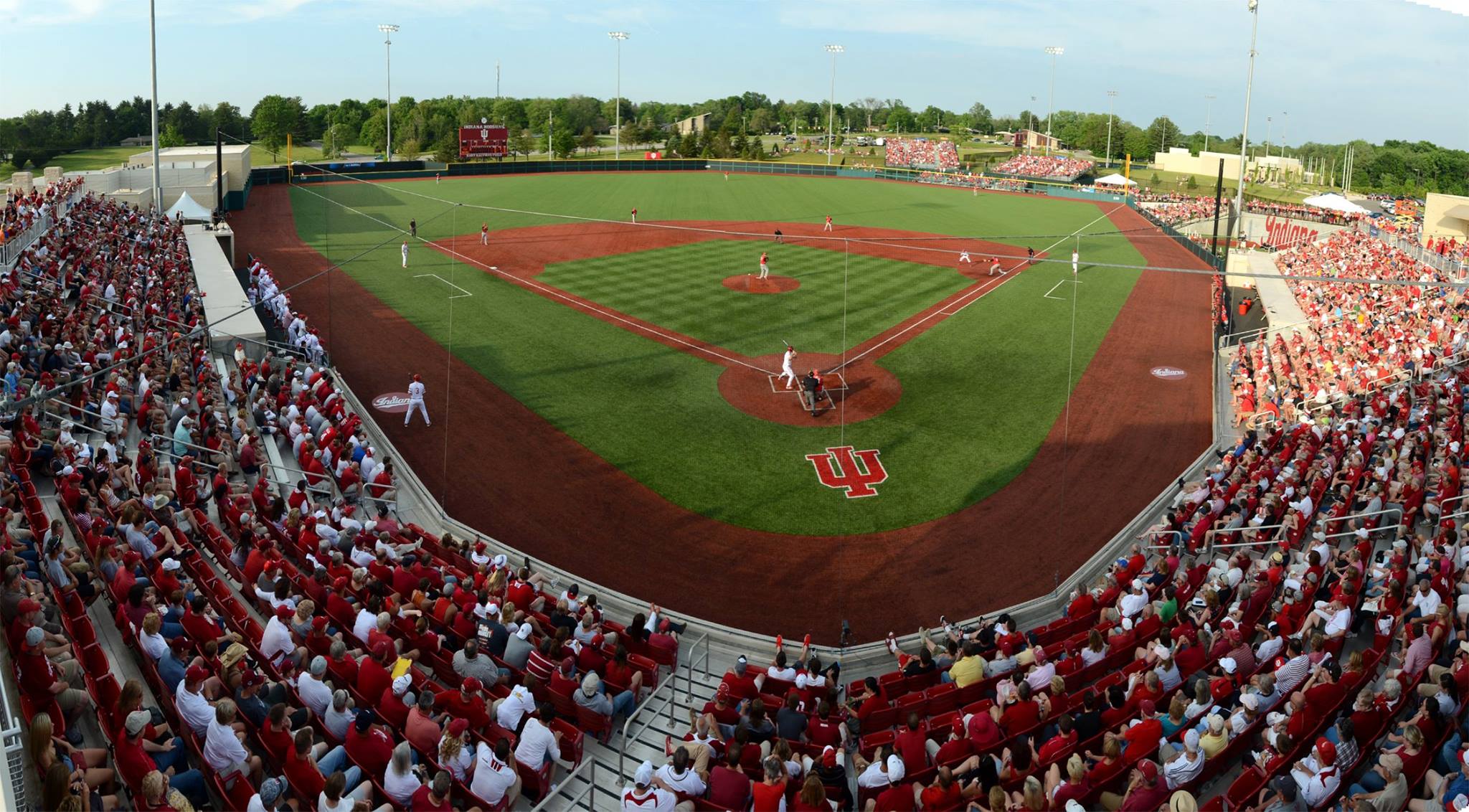 Bloomington Community Farmers' Market
Saturdays from 8am-1pm, beginning in April
Not to brag, but our local farmers' market is widely recognized as the best in Indiana, and one of the best in the country. Locally grown produce, annual and perennial plants, and a variety of prepared foods are available from area farmers in the heart of agriculture country. Purchase your food directly from farmers and ask them questions about their products. Local entertainment adds to the shopping as well as socializing experience. Tantalizing scents and the inviting atmosphere might inspire you to make the Market a weekend tradition.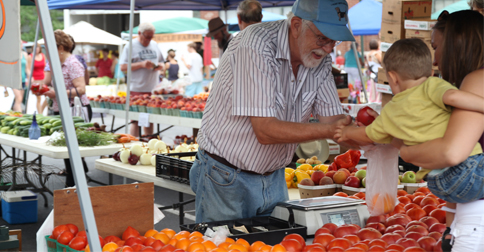 The Art & Soul of Bloomington
Opening Reception April 2
Show runs April 3 - May 5
The Venue, one of Bloomington's premier galleries and fine art shops, hosts its annual juried art show, The Art & Soul of Bloomington, April 3 through May 5. Come for the reception on April 2 or stop by any time during the month to see the highest quality of art from all genres. Bloomington's unique character as an artistic city makes this art show impressive and rewarding for visitors.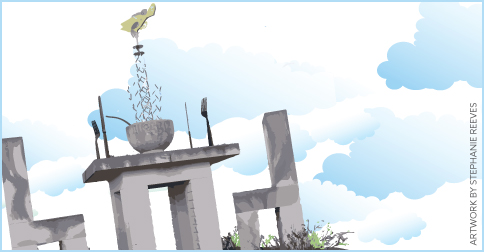 Oklahoma!
April 8-16
"Oh, What A Beautiful Morning," " People Will Say We're In Love," " Surrey With The Fringe On Top," "Out of My Dreams," " I Cain't Say No," and more! Experience one of Broadway's greatest hits as the high-spirited rivalry between the farmers and the cowboys provides the perfect backdrop for a story about growing up and falling in love, dreams and nightmares, and the promise of an exuberant new land on the verge of statehood. Performed by the talented students of the IU Jacobs School of Music and directed by Contantine Kitsopoulos.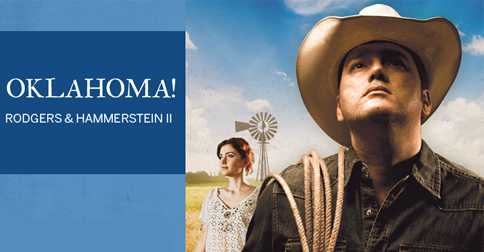 Hoosier Half Marathon & 5K
April 9
The course for the Hoosier Half Marathon & 5K is hilly, beautiful, and challenging as you run through the Sample Gates, Bloomington neighborhoods, and flowers in bloom everywhere you turn. It's a competitive race with room for runners of all levels, with plenty of events happening around the area later in the day after you recover. Hit a new PR (or just survive) on April 9 at the Hoosier Half Marathon!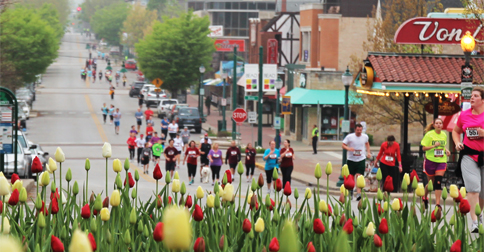 Bloomington Craft Beer Festival
April 9
Indiana's best spring beer festival returns to the historic Woolery Mill. The Bloomington Craft Beer Festival features only Indiana breweries, and is likely to sell out this year like it did in 2015! Proceeds benefit the Brewers of Indiana Guild. Tickets are now available, so get yours before they're sold out and prepare for an unforgettable afternoon.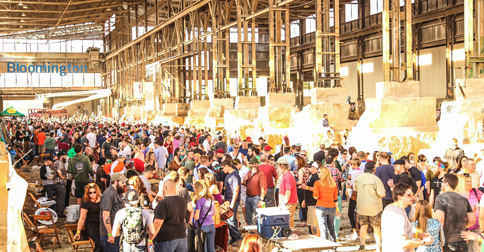 Dave Rawlings Machine
April 15
A giant in contemporary bluegrass music, Dave Rawlings brings his band to the Bluebird, including Gillian Welch, Paul Kowert, and Willie Watson. They bring songs from their second album, Nashville obsolete, having recently accepted the prestigious Lifetime Achievement Award for Songwriting from the Americana Music Association. The iconic Bloomington bar, the Bluebird, is the perfect place to hear this internationally beloved band.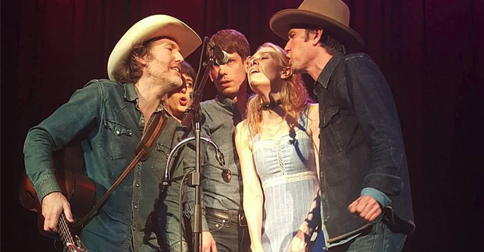 Once
April 19-20
Featuring actor/musicians who play their own instruments onstage, this honest and heartwarming Tony winner tells an unforgettable story about love, going for your dreams, and the power of music to connect us all. Two nights only at the IU Auditorium.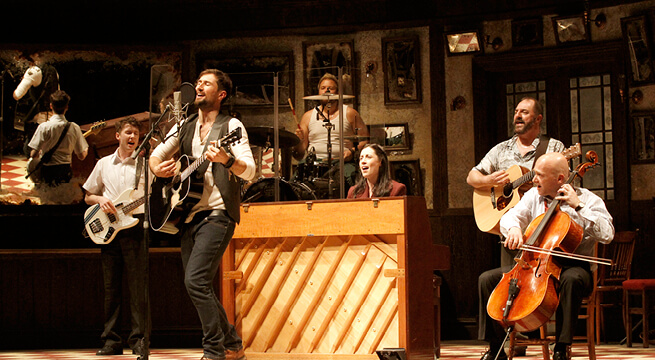 Andy Kindler
April 28-30
Everybody Loves Raymond. Bob's Burgers. Maron. Dr Katz. Last Comic Standing. Tosh.0. Conan. Garfunkel and Oates. 2 Comedy Central specials. Andy Kindler is one of the most revered comedians in our lifetime. In fact, every year Andy gives the "State of the Industry" address at Montreal's Just For Laughs Festival, known as the cornerstone of comedy each year. Andy's appearances on The Late Show with David Letterman are the stuff of legends, and numbered well over 40.