10 tips to get the most out of Taste of Bloomington
Categories: Wine & Culinary, Festivals
The Taste of Bloomington is a one-day culinary extravaganza, with tons of food, drinks, music, kids' activities, and socializing in the heart of downtown. Head to Showers Plaza on June 18, but not before you read these expert tips from seasoned Taste attendee Laura Newton.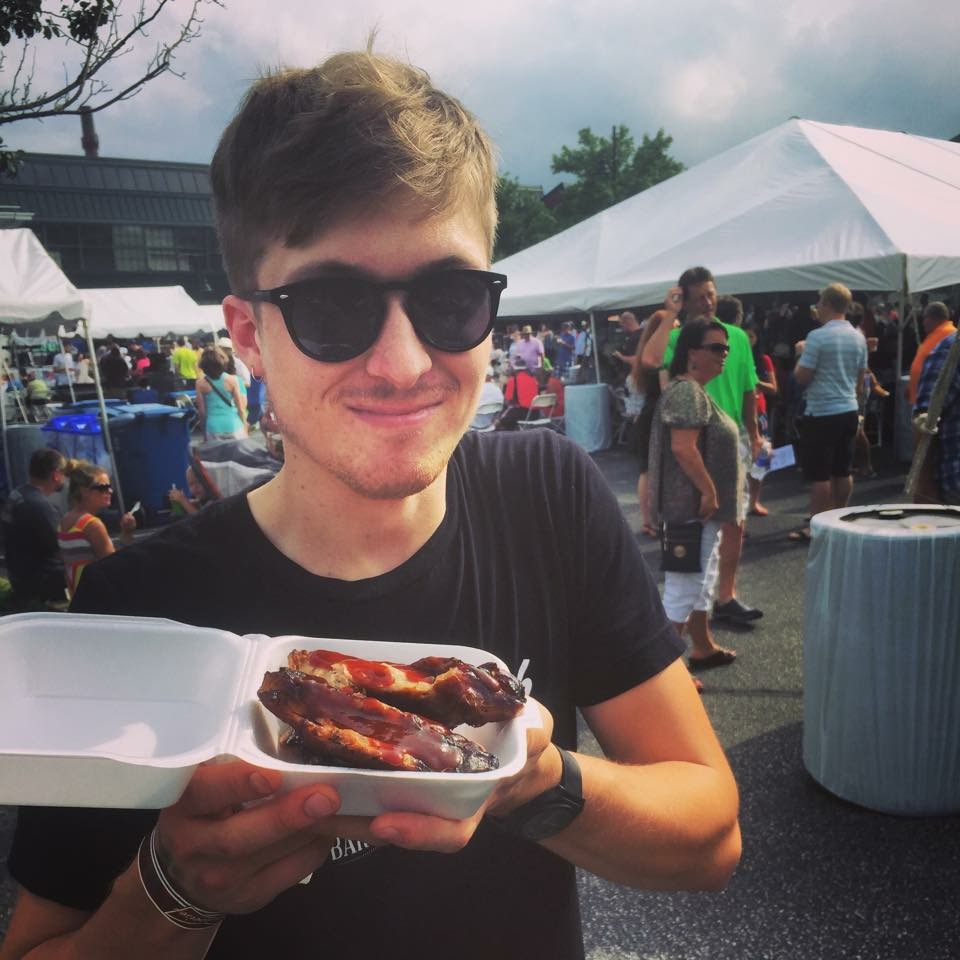 10. Parking doesn't have to be tricky.
Neighborhoods near the site of Taste get a bit crowded, so don't be afraid to park at the Convention Center and take a stroll up the B-Line Trail right to City Hall. It's a good way to work off all those tastes. ;)
9.  You'll be on your feet a lot.
While it is the social event of the season, wear comfortable shoes so you can walk easily between stages to check out all the great bands.
8. Speaking of great bands...
There is tons of great music all day and all night. Check out the entertainment line-up, including two main stages, a jazz stage, and headliner Jake Dodds. Plan ahead so you don't miss your favorites.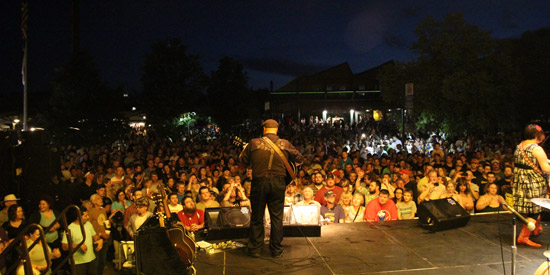 7. It's really big.
Like, thousands of people. There are three entrances: one at North Morton Street, one at 10th and Morton, and the other just off Rogers Street at the B-Line Trail. You can't get in anywhere else.
6.  Browse, then buy!
Take a quick peek at all the food booths before you buy anything. There will be many of your old favorites, and tons of things you've never tried. Why fill up on just one or two dishes when there's a whole world of new tastes to try?
5. Try something new.
Have you had the freshest gyros in town? Have you ever tried Afghan cuisine? This is the perfect place to try everything you've been curious about, for a lot less money than it would cost for a whole meal at each place. Challenge yourself and you'll be glad you did!
4. Ca$h is king.
That's what you'll need to buy food and drinks, so...it's pretty important. If you forget, no sweat. There are tons of banks downtown.
3.  Bring the kiddos early.
The children's activities (face painting, obstacle courses, and more) run until 7pm, and most of them are free for Taste attendees.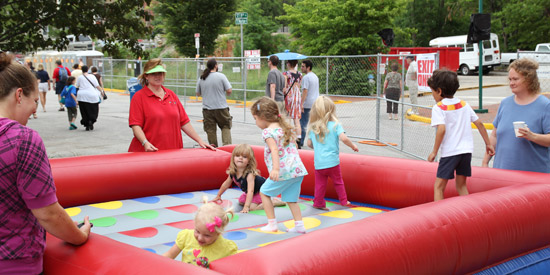 2. Pace yourself.
You have only one stomach, and lots of time. 
1. Hydrate.
Bring a water bottle or two, but don't worry if you run out! Tons of booths will be selling water all over the place, so just look for the drink stations.