Friday, February 19, 2016
11 Fab Events in Bloomington for March, 2016
Just when you'd gotten the hang of writing February on all your diary entries, March is almost here, and with it comes a host of can't-miss events in Bloomington. I've picked 11 of my favorites here, but you can explore everything going on in March on our Events Calendar.
Devour Btown
February 24 - March 6
Now in its second year, this city-wide foodie event caters to every possible palate. From February 24 through March 6, enjoy specially priced three-course meals at some of Bloomington's finest restaurants, including C3, Topo's 403, Upland Brewery, No Coast Reserve, The Irish Lion, Malibu Grill, FARMbloomington, and many more. Simply decide where you want to go among the participating restaurants, and ask for the Devour Btown menu.
Noises Off
February 26 - March 5
Ruth N. Halls Theater
Frayn's 1982 hit continues to be one of the most widely produced comedies worldwide. The play features a downtrodden troupe of actors attempting to perform a tepid farce. But, in Frayn's ingenious framing, we get to see this performance from backstage, bearing witness to the cast's frantic efforts to keep the show afloat. The talented students of IU Theatre present this hilarious production.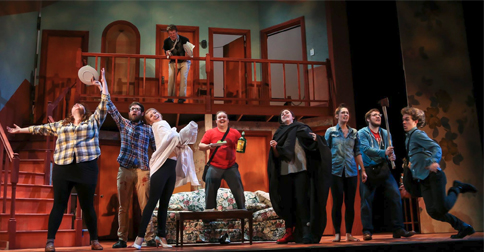 The Danish Girl
March 3
IU Cinema
The Danish Girl tells the story of Danish artists Lili Elbe, the first transgender individual to have sex reassignment surgery, and her wife, Gerda Wegener. David Ebershoff's debut novel, The Danish Girl, won the Lambda Literary Award, and the film adaptation stars Academy Award®-winner Eddie Redmayne and is directed by Academy Award®-winning director Tom Hooper.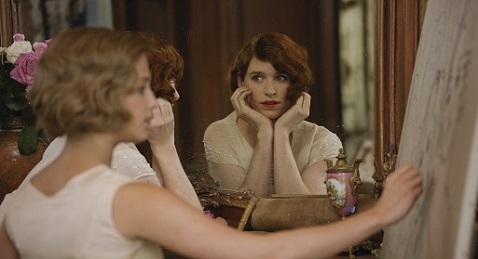 Indiana Heritage Quilt Show
March 3-5
Bloomington Monroe-County Convention Center
This is easily one of the top quilt shows in the Midwest. You can enjoy more than 200 beautiful examples of quilting, take a class from some of the country's best instructors, browse through hundreds of fabrics and other sewing notions and accessories, and enjoy a variety of quilt-related exhibits at area galleries and museums.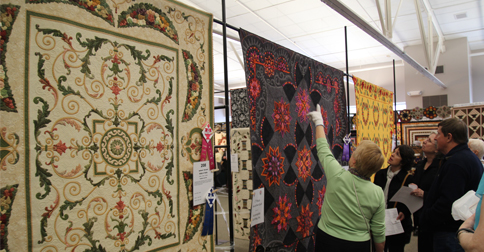 Softball: IU Classic
March 12-14
Andy Mohr Field
Dust off the old baseball glove and grab your cap, because baseball and softball season starts soon. An IU ball game is the perfect place to enjoy the outdoors and cheer on your favorite team. There are lots of games in March, but the IU Classic will be a doozy as IU plays Ohio University, University of Evansville, and Drake University all in one weekend.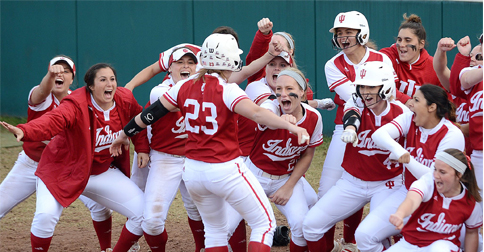 Titus Andronicus
March 16
The Bluebird
The rock band has been through ten years, 800 shows, and 18 band members together, and now they've released their fourth full-length album. The Most Lamentable Tragedy is a rock opera in five acts, released by the band now renaming itself as +@.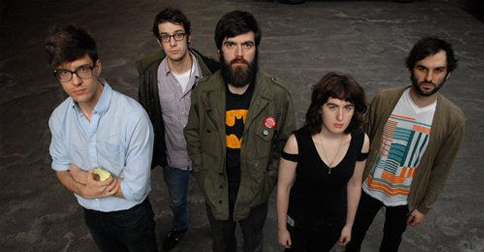 Jedi Science Weekend
March 19-20
WonderLab
WonderLab brings the science of a galaxy far, far away close to home! Have fun testing your "Jedi" powers, making real robots work, watching lightsaber duels, riding a real hovercraft, and more. Meet favorite characters from the Star Wars universe on Saturday, and join in the fun by coming in costume yourself!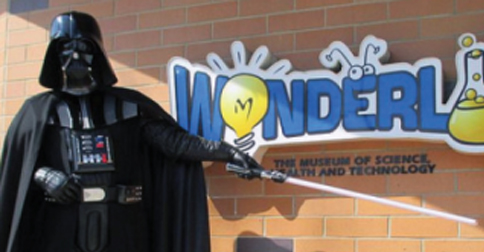 Indigo Girls
March 22
Buskirk-Chumley Theater
The Indigo Girls (Emily Saliers and Amy Ray) have performed together for thirty-five years, producing fifteen albums (seven gold, four platinum, and one double platinum), earning a Grammy Award and seven Grammy nominations, and touring arenas, festivals, and clubs the world over. It is rare to find musicians who can work together for so long, rarer still that they have such profound success.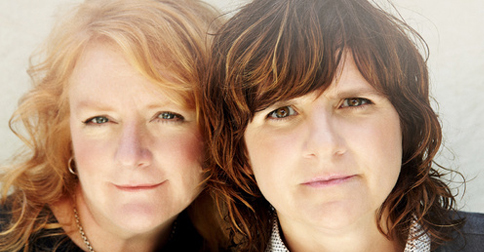 Greg Warren
March 24-26
The Comedy Attic
An overwhelming favorite on The Bob & Tom Show, Greg's credits are spectacular, notably Late Night w/Seth Myers, The Late Late Show, and his own Comedy Central Half Hour Special. His newest album, Running Out of Time, was recorded right here at The Comedy Attic and was his second album to reach the iTunes Comedy Top 10. He's one of Bloomington's favorites!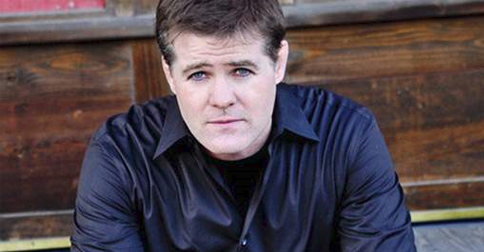 Spring Ballet: Four Faces of Balanchine
March 25-26
IU Musical Arts Center
George Balanchine was the choreographic genius of the 20th century. "See the music, hear the dance," he said-and you will in this stunning spring collection. Music by Tchaikovsky, Gottschalk, and Glazunov accompany Balanchine's stunning creations by some of the future's brightest ballet dancers.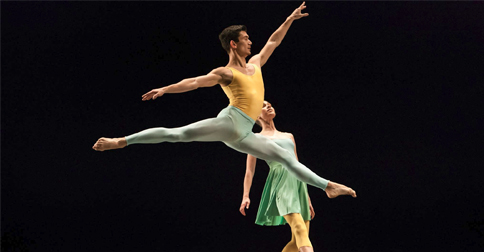 Banff Mountain Film Festival World Tour
March 26-27
Buskirk-Chumley Theater
The Banff Mountain Film Festival, a program of The Banff Centre, is the largest, and one of the most prestigious, mountain festivals in the world. Following the initial festival at The Banff Centre in Alberta, the tour celebrates its 40th year and hits the road with stops planned in about 400 communities across the globe. This year's tour features a collection of the most inspiring action, environmental, and adventure films from the festival. The films for the two Bloomington screenings will be different each night, and will be announced in mid-March at www.outdoors.indiana.edu.