11 Fab Events in Bloomington for November, 2015
Categories: Arts & Culture, Live Music
These top November events are anything but ordinary. They run the gamut from wild Swedish hip-hop to local craft shows to virtuosic opera. And unfortunately, I didn't have room on this list for all the other awesome events going on in November, so take a look at our Events Calendar for even more fun.
Click the images to learn more about each event.
The Agony and Ecstasy of Steve Jobs
November 5-11 at the Ivy Tech John Waldron Arts Center
Where do your tech dollars go? Mike Daisey's controversial and savagely funny play, produced by Cardinal Stage Company, focuses on Apple and its co-founder Steve Jobs, asking, "How did one obsessive real-life Willy Wonka change the world to his liking - and at what cost?"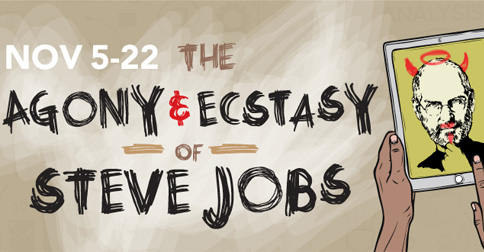 Artisan Guilds of Bloomington Holiday Show & Sale
November 6-7 at the Bloomington/Monroe County Convention Center
Bloomington's three artisan guilds -- clay potters, spinners and weavers, and glass -- come together for one of Bloomington's biggest holiday art shows. This is an excellent time to find holiday gifts for friends and family, or yourself! Meet the artists, watch demonstrations, and enjoy live music. Bonus: free admission!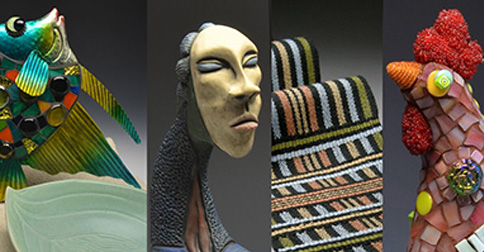 Soweto Gospel Choir
November 6 at the Indiana University Auditorium
This tremendous South African ensemble celebrates the unique and inspirational power of African gospel music -- showcasing their dedication to sharing the joy of faith through music with audiences around the world.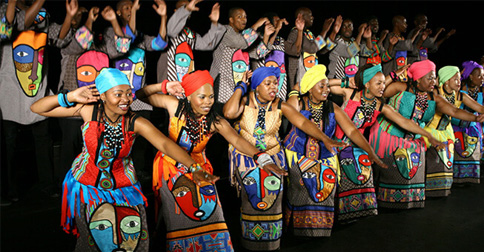 Movits!
November 8 at the Bluebird
Movits! is the hip-hop act from Luleå, Sweden, which, with an eclectic mix of rap, beats, and horns, has succeeded in laying the world at their feet. You might have seen them bringing down the house at the Lotus World Music & Arts Festival in past years. Now they're coming to the Bluebird for an unforgettable concert that will change the way you think about Sweden.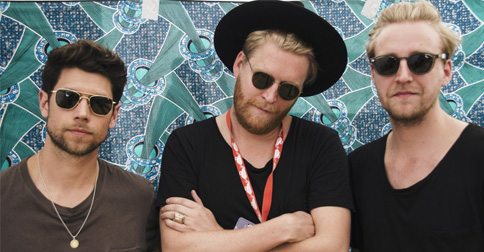 Trailer Fest Film Festival
November 8 at the Buskirk-Chumley Theater
Don't you hate watching a movie trailer and thinking, "I've seen the whole movie"? Now imagine a film festival where the trailers are the feature presentation! That's the mission of the new Trailer Fest Film Festival: inspiring creative filmmaking and celebrating the craft of movie trailers. They'll showcase mock movie or television trailers of all genres that effectively use a three-minute time limit to tell a story.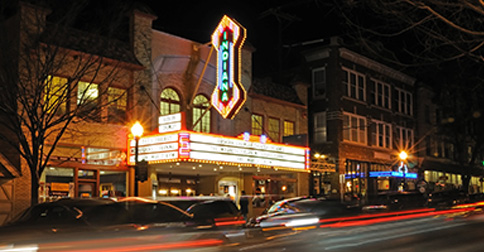 A Yo-Yo Ma Collaboration: the BRIC Project
November 11 at the Indiana University Auditorium
World-famous cellist Yo-Yo Ma and his ensemble of the world's greatest musicians will perform music exploring cultural perspectives of the BRIC countries: Brazil, Russia, India, and China. These nations find themselves at a distinct cross-section of ancient tradition and modern civilization. Through this collaboration, the musicians seek to celebrate and explore this beautiful and complex integration of cultures in musical expression.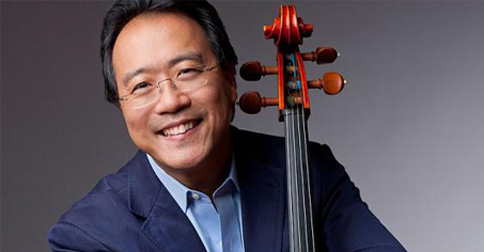 An Evening with Dailey & Vincent
November 12 at the Buskirk-Chumley Theater
Grammy-nominated bluegrass duo Jamie Dailey and Darrin Vincent excel in every area of performance, from their four award-winning studio albums to a heavy touring schedule across the country. Their tight vocal harmonies and musical integrity defy expectations. Hearing is believing.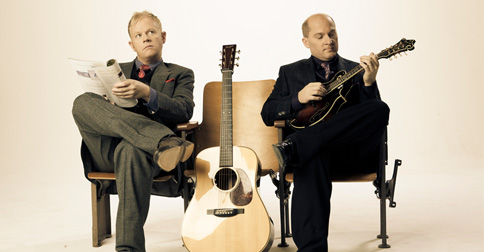 Die Fledermaus
November 13-20 at the Musical Arts Center
Imagine how you'd feel if a friend had taken advantage of your highly inebriated state after a costume party -- leaving you passed out in a public park while dressed as a bat! You'd plot revenge, of course -- which is just one of the hilarious subplots that unfolds in this most popular of all operettas, performed by the infinitely talented Jacobs School of Music students at IU.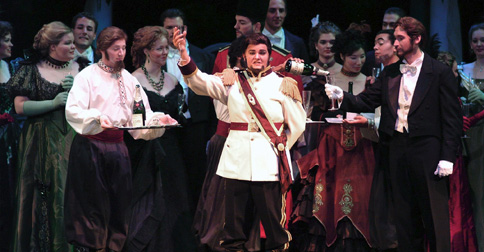 IU Football vs. Michigan
November 14 at Memorial Stadium
The Hoosiers have been getting stronger with every game this season, and November is sure to be a thrilling month when IU Football faces off against the University of Michigan. Check out our Big 10 Game Day tips, and don't forget about tailgating.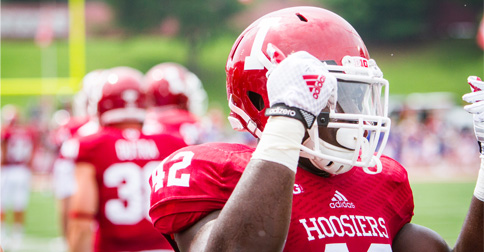 Bloomington Handmade Market
November 14 at the Bloomington/Monroe County Convention Center
More than 60 independent crafters from all over the Midwest will be selling their wares for the holiday season. You'll find funky wood carvings, exquisite jewelry, hand-thrown pottery, and much more at this craft fair with a uniquely Bloomington twist.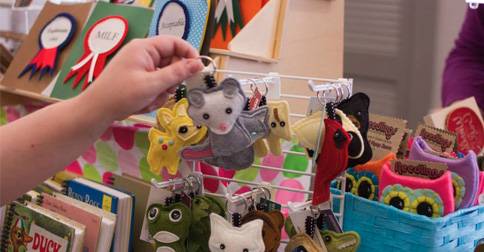 Canopy of Lights
November 27 at the downtown square
Celebrate our city's sparkling holiday tradition of lighting the downtown lights with the Bloomington Brass Band playing holiday tunes. City and County officials as well as Polka Dot the Clown will be on hand to welcome Santa to the stage to light the Canopy of Lights. Costume characters, hot chocolate, holiday snacks, and more make the atmosphere perfectly festive.