2012 Acoustic Roots Festival Ticket Giveaway
Categories: Arts & Culture, Wine & Culinary, Live Music, Festivals, B-town Giveaways
WFHB's 2012 Acoustic Roots Festival conveniently falls on National Tourism Week - and we are (also conveniently) a sponsor of the event... so, we've put those two things together and will be giving away tickets to the show throughout the week of May 7-11, leading up to the Acoustic Roots Festival on May 12. One lucky person will win our grand prize, which includes an overnight stay at the Grant Street Inn and $50 in gift certificates to Grazie! Italian Eatery!
Tourism is a driving force for economic development in Bloomington and throughout much of the country and even the world! Our local tourism industry encompasses not only hotels and traditional attractions such as museums and wineries, but also the many unique restaurants in town, our vibrant downtown area, Indiana University, Lake Monroe, local shops, art galleries and more! To everyone involved in Bloomington's tourism industry - we salute you and thank you for helping to make Bloomington a fabulous place to visit! 
So, some of you are saying "Free tickets are awesome, but what the heck is the Acoustic Roots Festival?" This annual live music event is held outdoors at Upland Brewing Company and features some of the area's very best musicians in the Americana, Roots and Folk genres. This family-friendly, laid-back musical celebration is a great way to experience live music in Bloomington and sample some great food and drink from one of our local brew pubs. Here, let me show you what I mean...
The WFHB Acoustic Roots Festival, 2011
My family attended the Acoustic Roots Festival last year and had a great time.
We played with some hay...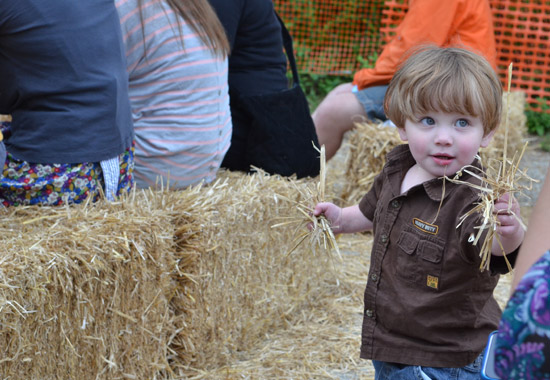 We made some new friends...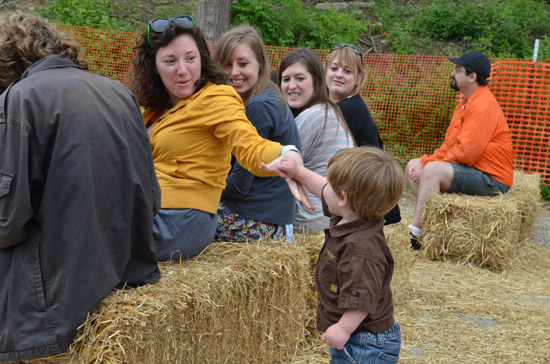 We listened to some great music from
Davy Jay Sparrow and His Well-Known Famous Drovers, and others...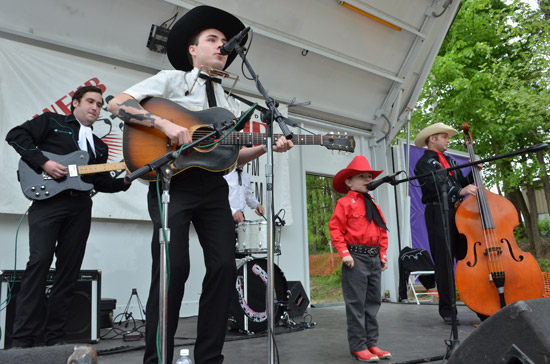 We watched the sun go down and snuggled in to enjoy the evening.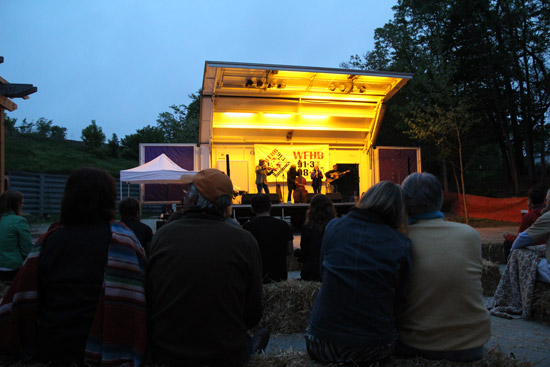 The Ticket Giveaway
Looks like fun, right? So, what do you have to do to get those free tickets? Simple - just leave us a comment on this blog post and tell us about your experience with tourism in Bloomington.
If you're a visitor, what's your favorite reason to visit?
If you're a local resident, what do you always recommend to people when they visit?
Good luck! Hope to see you at this year's Acoustic Roots Festival!