2013 Acoustic Roots Festival Schedule
Categories: Arts & Culture, Family Fun, Live Music
The Acoustic Roots Festival is an annual live music event presented by Bloomington's community radio station, WFHB. It's held outdoors on the grounds of Upland Brewing Company and features some of the area's very best musicians in the Americana, Roots and Folk genres. This year's event will be held on Saturday, May 11 from 3-11 pm.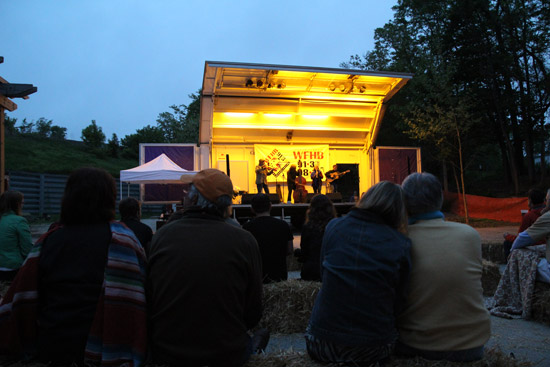 This family-friendly, laid-back musical celebration is a great way to experience live music in Bloomington and sample some great food and drink from one of our local brew pubs. 
The schedule for this year's event is below:
 Front Stage 
 Back Stage 
 3:00 pm 
 The 123s  
 3:30 pm
 Payton-Purnell 
 4:15 pm 
 Lexi Minnich 
 4:45 pm
 Merrie Sloan
 5:30 pm 
 The Underhills 
 6:00 pm
 Indiana Boys
 6:45 pm 
 Entwyned 
 7:15 pm
 Tim Grimm & Jan Lucas
 8:00 pm
Kade Puckett 
 8:30 pm
 White Lightning Boys
 9:15 pm
Jacob Latham 
 10:00 pm
 Jason Wilber
Tickets will be available at the gate; admission is $15 per person at the gate. Advance sale tickets are available for $10 per person at WFHB, all Bloomingfoods locations, Landlocked Music, the Buskirk-Chumley Box Office and Upland Brewing Company, beginning April 22.