Friday, December 14, 2018
2018 Bloomington Gift Guide
For the Foodie at Heart:
Everyone has that one person in their life who is a great cook (or at least thinks they are). This list is for the ones who love to cook, dine out, and enjoy new culinary experiences.
Cardinal Spirits
Bloomington's distillery is selling Holiday Gift Boxes. It includes mini-sized bottles of three of their most popular spirits. Tip: With every Holiday Gift Box purchase, you will receive a $5 gift card.
Cup & Kettle Tea Co.
There are many coffee shops in town, but Cup & Kettle is one of the few tea shops around. You can find a variety of teas and tea-making accessories.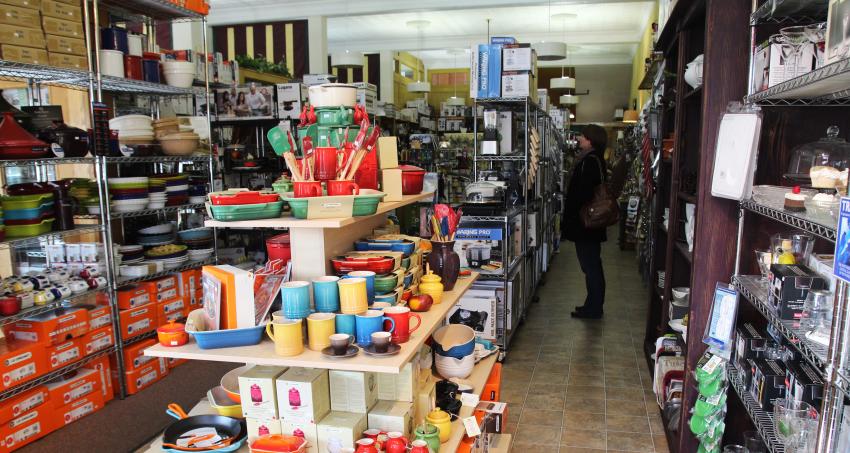 Goods for Cooks
Goods for cooks is actually great for cooks. You can find just about anything that you could need in a kitchen, from small appliances to spices. We're talking cutting boards (with an IU trident on them), aprons and dishtowels (adorned with Bloomington and IU memorabilia), and barware. Good gift idea: For the holidays, they've created 'The Good Box,' holiday gift boxes with different themes to make sure you can cross everyone off your list.
Hive
As a big thank you, Hive is having a holiday deal on gift cards. If you buy $50 in gift cards, you will receive a $15 dollar gift card. Buy $100 in gift cards, expect a free $30 gift card. Tip: While you're there, grab a box of their delicious cinnamon rolls to bring to your next holiday party. 
Hopscotch Coffee
The popular local roastery has the perfect gift for the caffeine fanatic. Hopscotch created a Sampler Gift Pack. It features samples of five of their most popular coffees. There is also the option to give your coffee enthusiast a monthly subscription of their favorite blend. Tip: To match perfectly with the coffee, they also sell travel mugs, tumblers, and diner mugs.
King Dough
Do you have someone in your life who has a weakness for a good slice of pizza? If so, gift them with a gift certificate from King Dough. If you buy $50 in gift certificates, they will throw in an extra $10. If you buy $100 worth you will get $25 for free.
Oliver Winery
You can never go wrong with gifting a bottle of wine. Oliver Winery, one of Bloomington's two wineries, has a huge selection of wine. If you aren't sure what type of wine to choose, they also have gift cards.
Rainbow Bakery
Although it's a vegan bakery, it doesn't miss out on any must-have sweets. There are donuts, cupcakes, brownies and more. You can always make your own treat box but for the holidays, they have made Cookie Boxes that include two dozen assorted cookies. Tip: Reserve your cookie box early! Boxes are available for pickup on December 21 and 22.
The Tap
The Tap is one of the go-to places for beer aficionados. Lucky for you, they sell gift cards and growlers. Tip: The Tap has a deal that if you buy a $25 gift card in-store, you get a $5 gift card for free.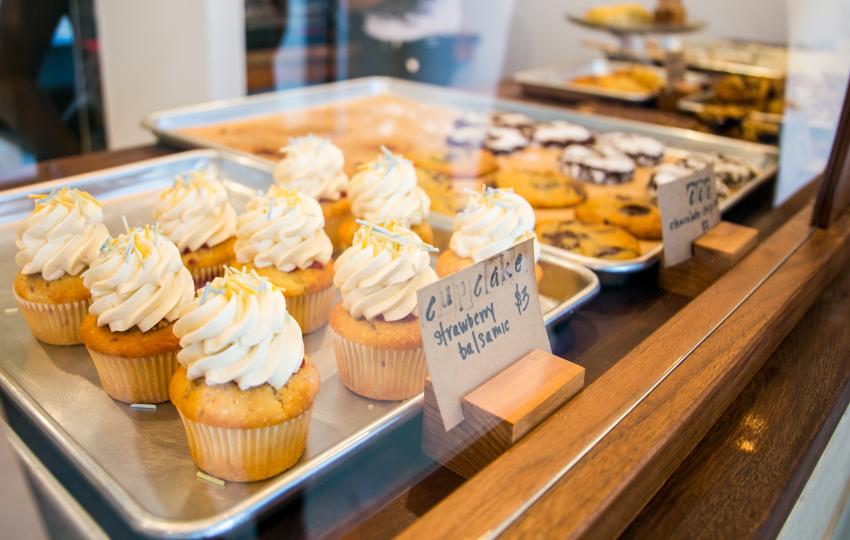 Two Sticks Bakery
Two Sticks is making sure you're the favorite at holiday parties. They have created Holiday Cookie Boxes! They are filled with two dozen cookies. They also have created Yule Log cakes and have a delicious array of pies. Tip: Order soon! They will be available to order through December 24 and pickup is also on December 24. 
Upland Brewing Company
Upland has a long list of gift options for the beer drinker in your life. If you buy two sour bottles, the brewery will throw in a gift bag and Teku glass for free. There is also the option of Holiday Gift Boxes. In the box are two sour ales and four truffles made with jam from Upland's sours, courtesy of Blu Boy Chocolate. If neither of those ideas sounds like the perfect gift, Upland has a Secret Barrel Society for sour beer fans and Mug Club for regulars at their locations.
For the Fashionisto/Fashionista in Your Life
They know the newest trends and never go out of the house without their outfit looking perfect. This list is for the trendsetters on your holiday shopping list.
Andrew Davis
Andrew Davis is a perfect place to get a gift for the Dapper Dans in your life. They specialize in high-quality menswear, accessories, and grooming products.
Blond Genius Denim Bar
Don't let the name fool you. Blond Genius, of course, has premium denim and other apparel, but they also have cocktail sets, candles, and upscale cleaning products. Tip: For the holidays, BG has custom gift wrapping and tags to make the outside of the gift look just as nice as what's on the inside.
Cactus Flower Clothing
This boutique has been around for a long time, but their clothes, including the vintage apparel, is up to trend.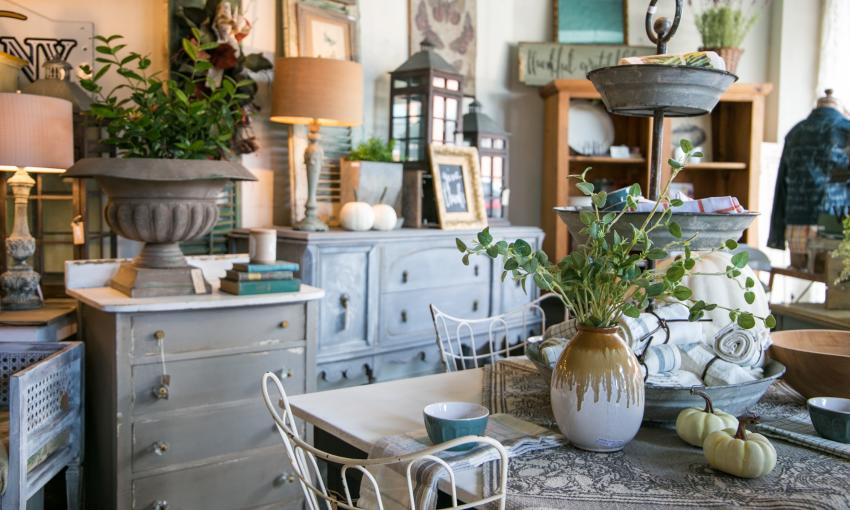 Lola & Co.
Lola Rue is a lifestyle boutique where you can find fragrances, beauty products, and more. You will definitely be able to cross a few people off your shopping list here.
Mirth Market
If there is someone in your life whose outfit makes you say "Oh, I've never seen that before," then check out Mirth Market for their gift. They are known to have a nice selection of eclectic clothing and accessories.
For the Dedicated Hoosier
Win or lose, this person will stick by the Hoosiers so there is no better gift than something cream and crimson.
B-Town Store
The B-Town Store is located just inside the Bloomington Visitors Center. Here, you will find 'Bloomington'-adorned shirts, mugs, hats, and more. There are also a few gift baskets left that include products from local B-Town shops.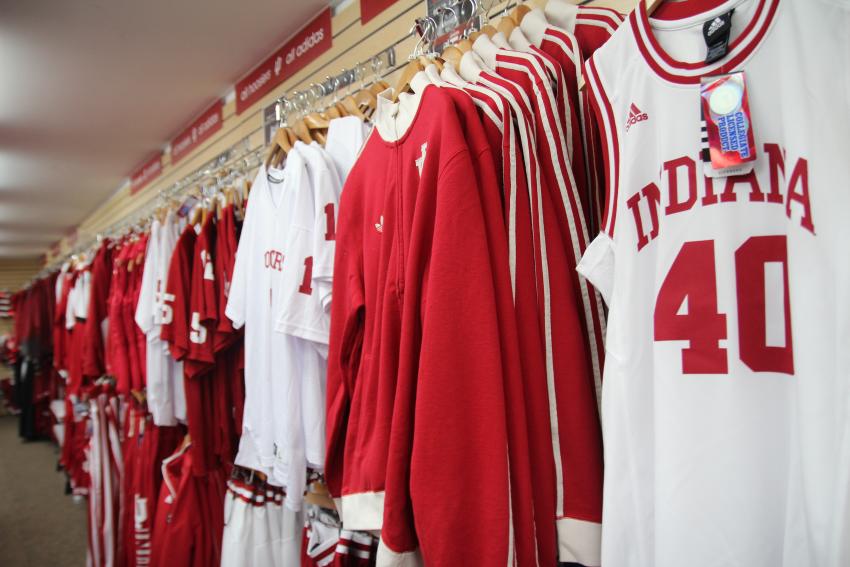 The Indiana Shop
This is the one-stop-shop for all things Indiana University. You can find anything from apparel to kitchenware. They even have candy stripe bib pants. 
TIS College Bookstore
The best place to cross everyone off your shopping list is TIS because everyone needs a little cream and crimson in their life (even our Purdue friends). TIS has tees, hoodies, and of course the iconic candy stripe basketball tear-away pants.
The Loca-vore
"Shop Small, shop local" is the motto for those loved ones who prefer handmade items and all-natural products.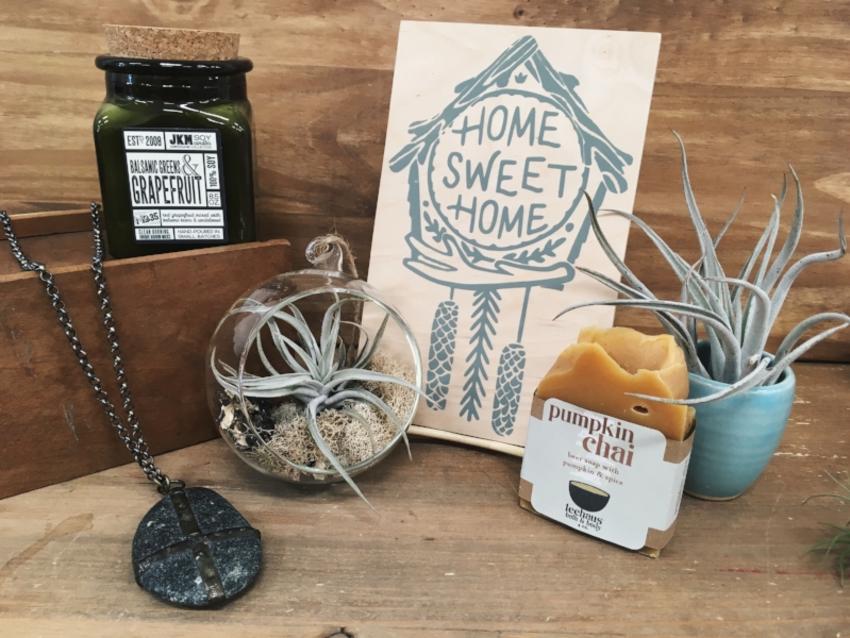 Gather Handmade Shoppe & Co.
Whether you're shopping for someone young or old, you can find cute handmade gifts at this boutique. Cute gift idea: If your loved one is crafty, sign them up for one of the classes held at Gather.
The Mad Optimist
The Mad Optimist is an all-natural, vegan company that focuses on aromatherapy. You can customize soaps, lip balms, spray mists, and bath soaks. For the holidays, Mad Optimist created two different gift sets that include a variety of body care. Great gift idea: if you know their favorite scents, make your own soap, lip balm, or spray.
For the Arts Aficionado  
They know the latest music and have seen all the shows; so, for the holidays help them add to their collection.
Cardinal Stage
Bloomington's professional theatre company puts on multiple shows a season for adults and kids. Gift someone who has a love for theatre with a subscription to this local company. There are different packages available all with added benefits.
Jacobs School of Music
The Jacobs School of Music puts on thousands of shows a year. Everything from symphony performances to opera and ballet. Consider gifting a subscription to the world-renowned Jacobs School of Music theater.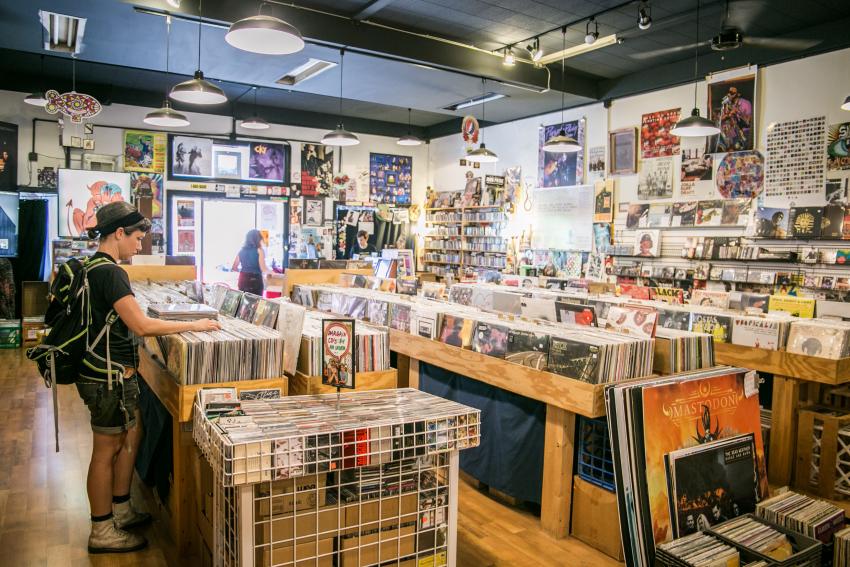 Landlocked Music
It doesn't matter if your avid music listener is new to vinyl or not, Landlocked Music is worth visiting. They have a wide selection of new and used albums and they even sell "classics" such as turntables, magazines, and DVDs.
IU Auditorium
The IU Auditorium holds hundreds of shows each year. If you know someone who is interested in off-Broadway productions, concerts, or speaker series, definitely consider buying a subscription to the IU Auditorium. 
Tracks Music
Many people know Tracks for their unique selection of IU apparel. However, at the back of the store, you can find a selection of old and new vinyl.
For the Outdoorsy One
No matter the season, this person finds a reason to be outside. Help feed their need to be outdoors with one of these gifts.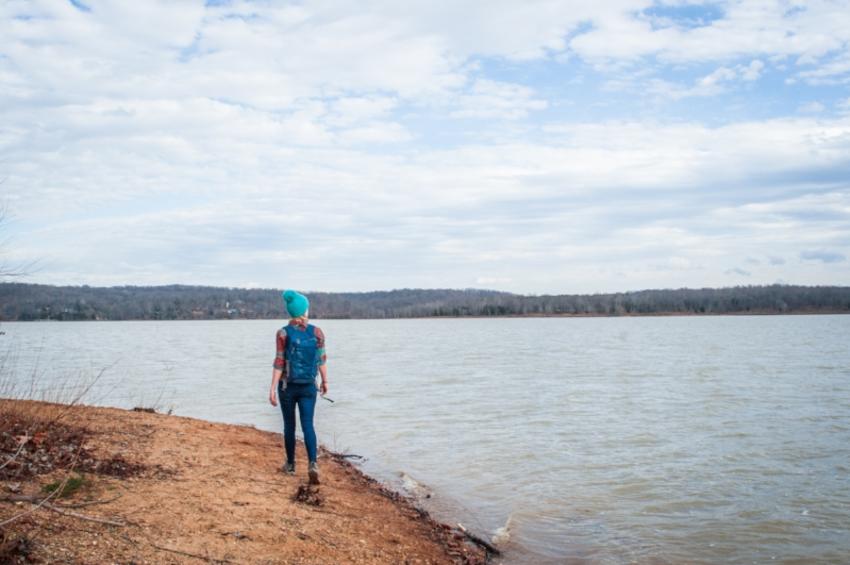 Indiana DNR
Indiana has many state parks and lakes, and some of the best are in Bloomington (in our unbiased opinion of course). Gift someone an annual park pass that will allow them free entry into all state parks and lakes.
IU Outdoor Adventures
If they are interested in climbing, consider getting them a year membership at IU Outdoor Adventures. It grants free access to the bouldering wall, all workshops, and discounts on trips, rentals, and apparel.
J.L. Waters & Co
J.L. Waters is Indiana's oldest outdoor store so you can trust them to have all the outdoor needs such as apparel, gear, and accessories. Cute gift idea: Their new Dancing Bear belts and dog collars
The Wanderlust Learner:
You can find them jet-setting off to the coast or backpacking around Europe. If you need a gift for someone has a love for traveling and learning about different cultures, check out this list.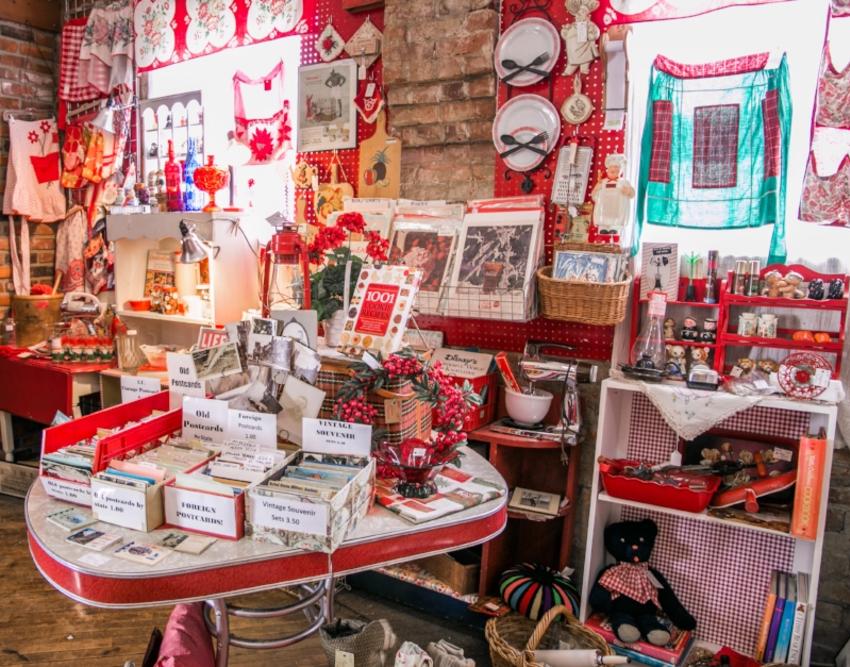 Bloomington Antique Mall
The Bloomington Antique Mall is the go-to for unique and random finds.
The Book Corner
The Book Corner is well, a bookstore, on the corner. This cute little shop has been in business for more than 60 years and sells NYT bestsellers and limited-edition books.
Caveat Emptor
For rare and classic finds, check out this second-hand bookstore. It is filled with used and rare books along with scholarly pieces and foreign-language journals.
Global Gifts
Global Gifts is a fair-trade nonprofit organization. In this shop, you can find items such as chocolates and accessories from around the world. Cute gift idea: Global Gifts sells large woven blankets from Ecuador.