Thursday, January 11, 2018
2018 Music and Theater are Your Ticket to Winter Fun
Categories: Indiana University, Arts & Culture
Music and theater are your ticket to winter fun in Bloomington.  Give us your night and we'll give you a show. 
Enter to win two tickets to a show this spring!
Film Festivals
Wild and Scenic Film Festival, January 14
Buskirk-Chumley Theater

Film-goers are transformed into a congregation of committed activists, dedicated to saving our increasingly threatened planet.  
PRIDE Film Festival, January 25-27
Buskirk-Chumley Theater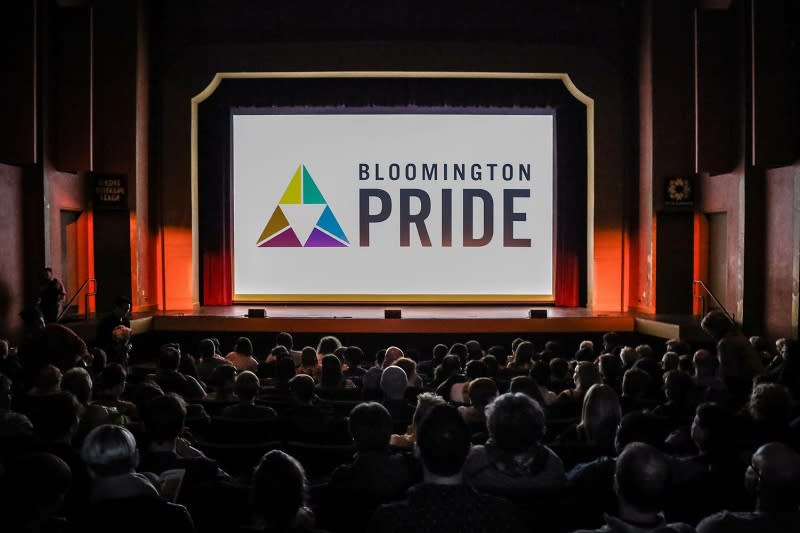 Explore the lives and experiences of the LGBTQ+ community through feature-length and short films at the 16th annual festival.  Talkbacks and programming promote community-wide attitudes of awareness, acceptance, and appreciation of diversity.
Theater
Julius Caesar, January 19-20, 23-27 
Ruth N. Halls Theatre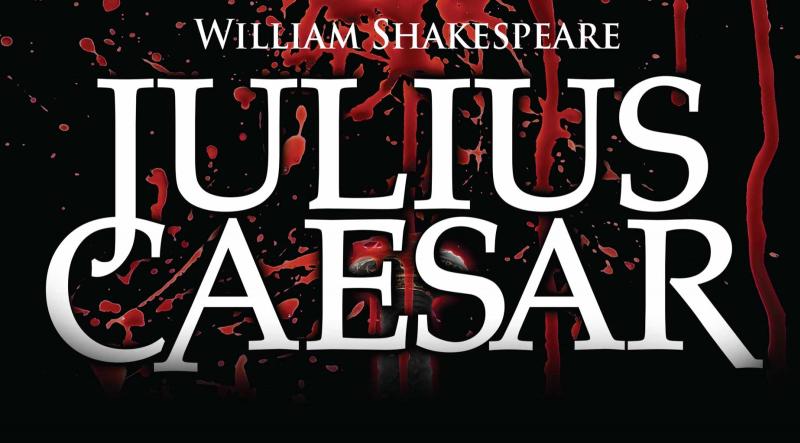 With a treacherous assassination that causes Rome to erupt into a war zone, Julius Caesar brings the epic glory of the Roman Republic to the stage. Underneath William Shakespeare's rich, rousing verse is a heart-stopping story of betrayal, justice, and political idealism.
Spun: A Brother/Sister Rock Musical, January 26 - February 17 
Bloomington Playwrights Project
Following their father's death, Molly and her estranged brother Jesse come home to pick up the pieces. But as they begin to recount their childhood together, two very different stories are revealed…rock-n-roll tears through the past to uncover wounds that still must be healed. This high-octane musical pulsates through the rhythm of time, as the siblings' attempt closure—once and for all—with comedy, wit, and rock.
Winter Dance Concert: Bodies of Light, February 9-11
Ruth N. Halls Theatre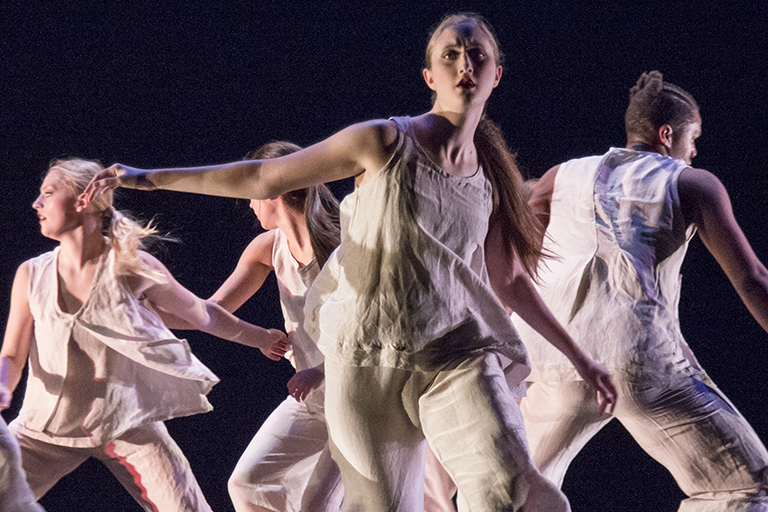 With premiere choreography by IU Dance faculty, you'll experience the raw power of modern dance and the rise of contemporary forms infused with creativity, thought, and beauty.
Sex with Strangers, February 10-24 
Ivy Tech Waldron Auditorium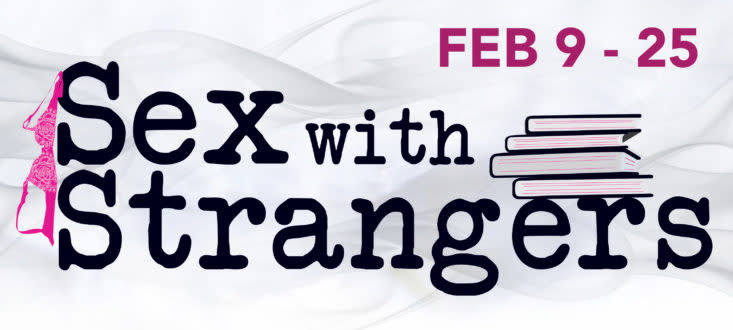 A contemporary comic drama, Sex With Strangers explores the complexity of desire, love, and literary stardom in the digital age. When a young sex blogger and memoirist Ethan tracks down his idol, the gifted by obscure novelist Olivia, he finds they each crave what the other possesses. Written by Laura Eason, this critically acclaimed hit is equally filled with erotic heat and intellectually provocative scenarios that examines love in the 21st century. 
Machinal, February 23 - March 3 
Wells-Metz Theatre

Avant-garde, shocking, and surreal, Machinal twists the sensational real-life story of murderer Ruth Snyder into a dark, machine-like world filled.  One of the flagships of American Expressionist drama, Sophie Treadwell's disturbing 1928 play is a condemnation of the confinement of women in a world controlled by men.
Broadway
The Sound of Music, January 31 - February 1
IU Auditorium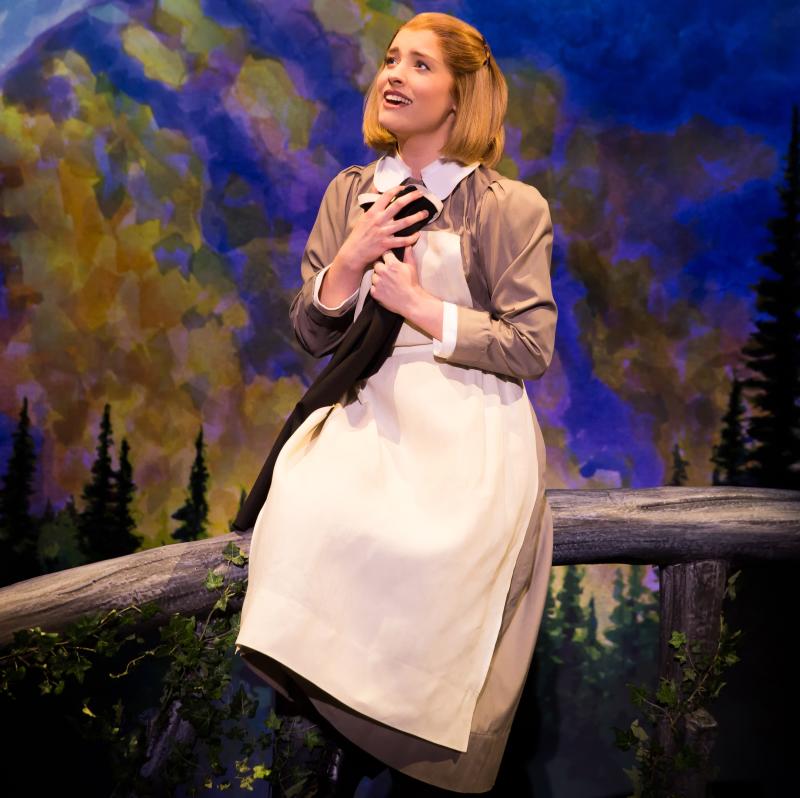 The hills are alive! With its award-winning songs, it's easy to see why The Sound of Music is one of the most famous musicals of all time. Audiences will be thrilled with the brand new production of this spirited, romantic, and beloved musical story. 
Enter to win two tickets to The Sound of Music!
Cinderella, February 28 - March 1
IU Auditorium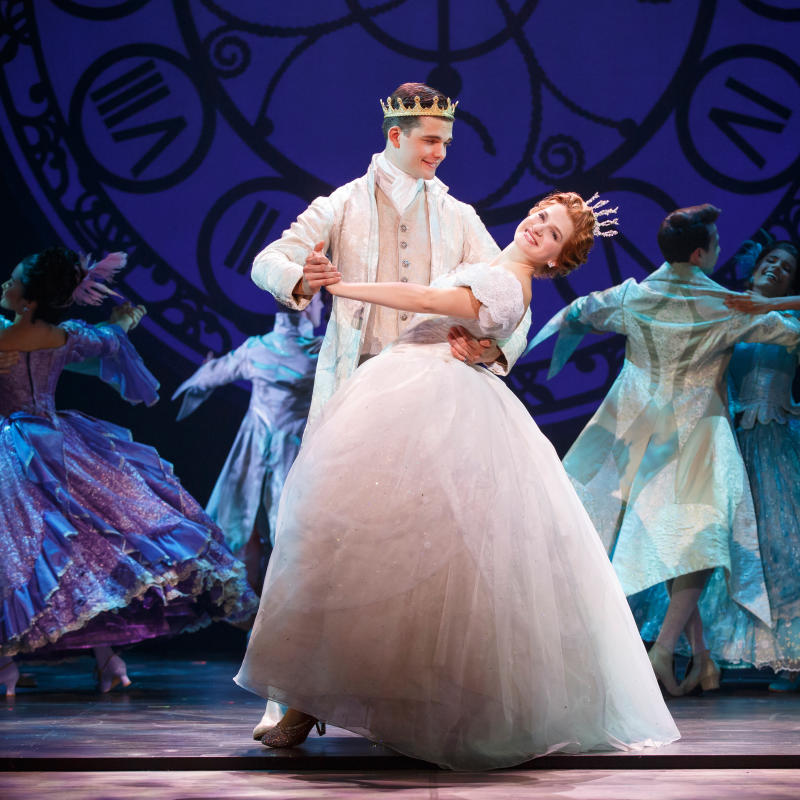 A fairy godmother, mice making dresses, pumpkin carriages, and glass slippers.  Cinderella is proof that if you keep believing, your wish will come true.  This production features an incredible orchestra and will transport you back to your childhood as you rediscover some of Rodgers and Hammerstein's most beloved songs. 
Cabaret, March 20-21
IU Auditorium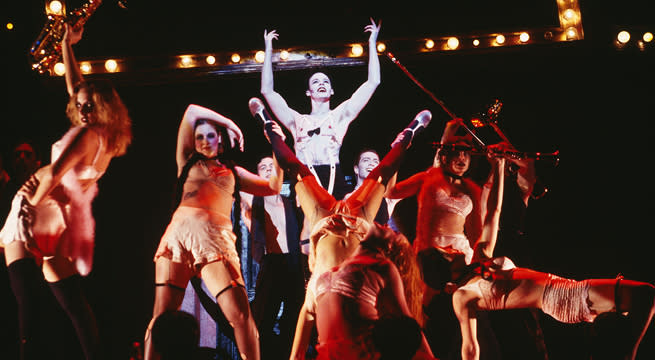 Welcome to the infamous Kit Kat Klub, where the emcee, Sally Bowles, and a raucous ensemble take the stage nightly to tantalize the crowd—and to leave their troubles outside. Come hear some of the most memorable songs in theatre history, including "Cabaret," "Willkommen," and "Maybe This Time." Leave your troubles outside, life is beautiful at Cabaret—John Kander, Fred Ebb, and Joe Masteroff's Tony-winning musical about following your heart while the world loses its way.
Ballet/Opera
Ariadne auf Naxos, February 2-3, 9-10
Musical Arts Center

This comedic Strauss opera will leave you feeling satisfied and warm during this cold season. This unique show features divas, comedians, and a behind-the-scenes look at the theatre. This is a great show for people new to the genre and those who are well-versed too. We suggest that children over the age of 10 attend. All productions are 100% student performed.
Lucia Di Lammermoor, February 23-24, March 2-3
Musical Arts Center

Love and tragedy, this classic Donizetti opera has all of the classic elements. A woman, tricked by her brother into marriage, loses the love of her life and her mind. Don't miss this Italian heartbreaking tale of love and loss. We suggest that children over the age of 14 attend. All productions are 100% student performed.
America Dances, March 23-24
Musical Arts Center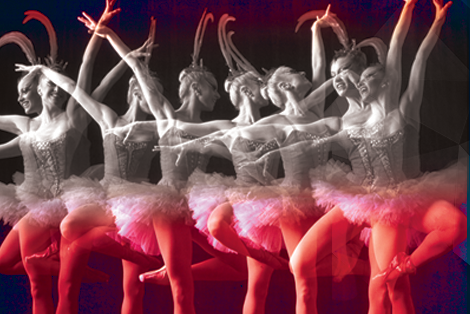 Experience ballet from the traditional to the contemporary, all in one show. This is a family-friendly show and appropriate for all ages.  All productions are 100% student performed.