2021 IU Graduation Restaurant Specials
Categories: Indiana University
Disclaimer: Due to the ongoing COVID-19 pandemic, we realize some visitors may not currently feel comfortable dining inside restaurants. In the meantime, please support your favorite local restaurants with carryout or delivery instead! Be prepared to wear face coverings, practice physical distancing, and call ahead as hours of operation may be different than posted. Above all, thank you for supporting Bloomington's restaurants and shops.
Indiana University's spring commencement is just weeks away, scheduled to take place on Friday, May 7 for graduate students and Saturday, May 8 for undergraduate students. While the university is only allowing graduates and university leaders to participate in the in-person ceremony due to the ongoing pandemic, many families & friends will be in Bloomington to live stream the virtual broadcast and celebrate with their graduates after the ceremonies. For those who are wanting to treat their grad(s) to a special meal for the occasion, we've rounded up graduation restaurant specials & policies to make your planning as easy as possible. Congratulations to the 2021 Class of Indiana University Hoosiers!
Special Menus & More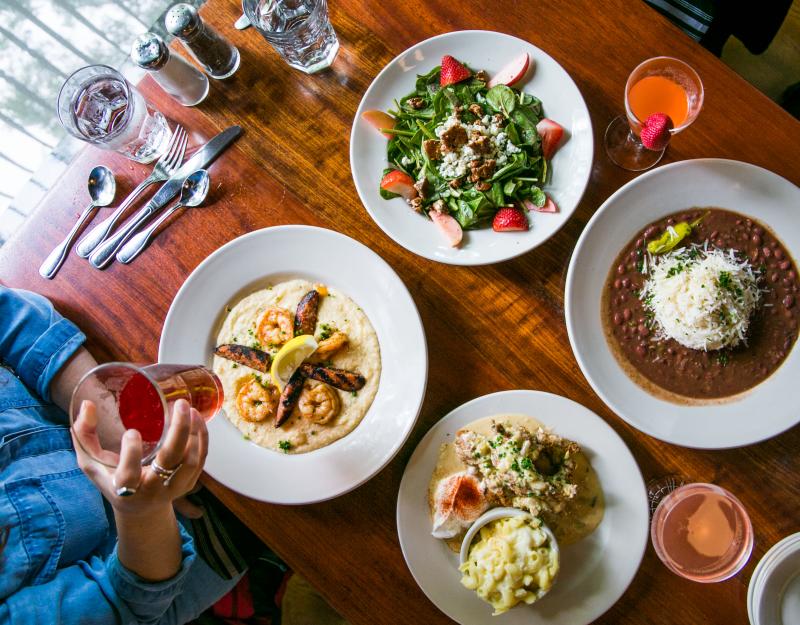 In honor of the milestone event, several eateries are offering special menus, and some are even working on streaming the undergraduate graduation ceremony on their TVs:
Feast Market & Cellar
Feast will be offering a special menu for graduation weekend, but they have yet to announce the specific offerings. Check back for an update as the big day approaches!
Nick's English Hut
Nick's won't be offering a special menu, but they are working hard to coordinate live streaming the undergraduate ceremony on their many TVs throughout the restaurant. There are few better places to celebrate an IU-themed occasion than at IU's favorite tavern!
Rainbow Bakery
Rainbow Bakery will offer IU-themed donuts and cupcake assortments for graduation weekend. Special orders are currently being accepted via their online store.
Truffles Fine Cuisine & 56 Degrees Bar
Truffles will offer a special pre-fixe menu for graduation on Friday, May 7 and Saturday, May 8. The menu will highlight their chef's best & favorite dishes from the nightly dinner menu. Guests may also opt-in to an added caviar option with at least two weeks' notice.
Uptown Cafe
Uptown Cafe is offering a special dinner menu for the occasion from Thursday, May 6 through Saturday, May 8, as well as a special brunch menu from Friday, May 7 through Sunday, May 9. Highlights from the dinner menu include surf & turf with Australian lobster tail, bone-in ribeye with Creole bearnaise, pan-seared Alaskan halibut, and more. Highlights on the brunch menu include Eggs Tchoupitoulas and Eggs Maryland.
 
Reservations Only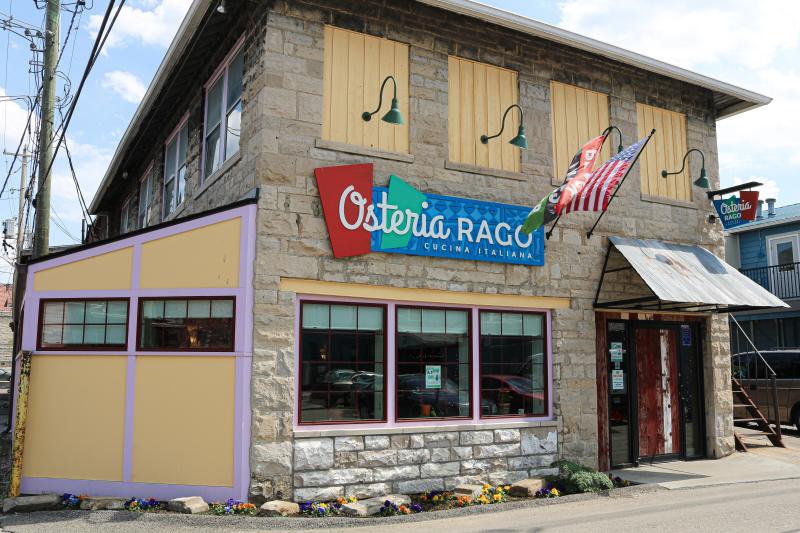 Due to higher restaurant traffic than usual, the following popular graduation restaurants are operating on a reservation-only basis, meaning you won't be able to walk in and request a table:
Party Rooms & Private Dining
Have a large party of people in town to celebrate your graduation? The following restaurants offer party rooms or private dining spaces. Please call your desired restaurant to inquire about availability, reservations, and room policies.
Bucceto's Smiling Pizza
Bucceto's, an Italian pizza & pasta joint, offers a party room at their westside location. The room fits up to 30 people, and you can order food for your party from their robust catering menu.
Cafe Pizzaria
Cafe Pizzaria is a local pizza parlor that has a room available at the back of the restaurant for larger parties. Call the pizzeria to inquire about capacities. 
Crazy Horse
Crazy Horse, a local-favorite tavern, offers a private room equipped with a full bar. They don't charge a rental fee, which allows them to stand out from other eateries in town with private spaces. The room fits 50 people, and they offer a banquet menu with a variety of food & beverage selections.
Grazie Italiano
Grazie is an authentic Italian restaurant that offers a private dining room, which can accommodate up to 48 people. For parties of 20 or more, Grazie offers four special menu plans.
SmokeWorks
If your party includes 25+ people, consider booking SmokeWorks' private space. The barbecue restaurant requires you to either call or email them at least 48 hours in advance, but for graduation weekend, we recommend you contact them as soon as possible.
Social Cantina
Social Cantina, a modern Mexican eatery, offers a private dining room that can accommodate up to 60 guests. The space includes a large TV & A/V capabilities, which could allow you to stream the graduation ceremony for your crew as you enjoy chips, salsa, and margaritas. Have your grad join you afterward for a celebratory meal!
Tradewinds
The Tradewinds is the Fourwinds Marina & Inn's in-house restaurant on Monroe Lake. Offering an assortment of American food, the restaurant has a private room and outdoor patio that can accommodate up to 30 people.
Upland Brewpub
If everyone in your group is 21 or older, enjoy a private dining experience at Upland's Brewpub. Upland limits private groups to 10 people, and event times offered are 11:00 am-2:00 pm, 3:00-6:00 pm, and 7:00-10:00 pm.
 
Looking for more graduation information and related content? Check out the following: