Thursday, February 16, 2023
48 Hours in Bloomington This Winter
Categories: General
The promise of winter's chill and snowfall are dreaded by most, but in Bloomington, there's magic in the season. Winter strips Bloomington's trees of their lush leaves, but it also unveils spectacular views of the rolling hills that are hidden behind foliage at all other times of the year. Winter coaxes us to explore Bloomington's fantastic indoor attractions, while we spend much time adventuring through the area's magnificent outdoor attractions during the other seasons. Winter also marks the return of Indiana University Basketball, drawing Hoosier alumni and sporting fans to experience the glory of Old IU once more. Resist the urge to stay cooped-up in the house this season — pack your bags, don your coat, and make memories in Bloomington this winter instead.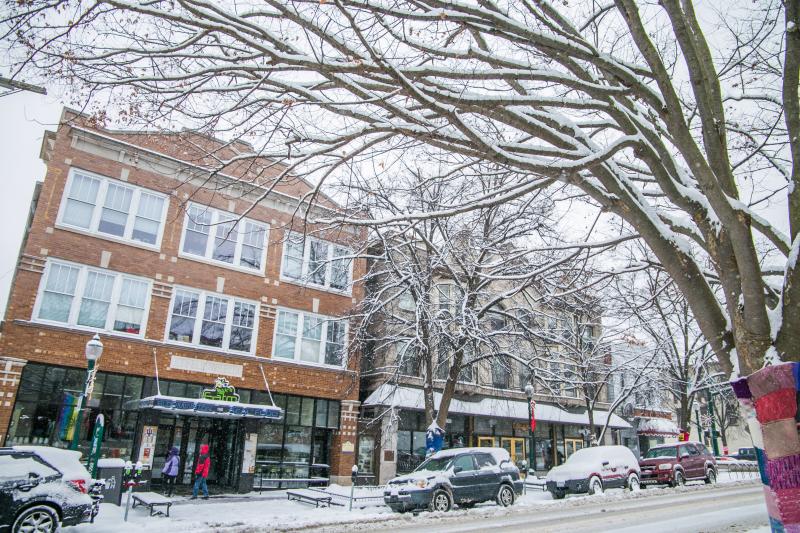 Day One
3:00 PM: CHECK-IN
Where you stay depends on the type of experience you're hoping to have:
The basketball boarding // For Hoosier Basketball enthusiasts, the most exciting place to stay in Bloomington is the Graduate Bloomington Hotel. Located just a few blocks from Sample Gates on Kirkwood Avenue, the Graduate houses a variety of interesting IU sports memorabilia including a cheeky chandelier of tangled chairs as a nod to Coach Bobby Knight, a massive painting of the basketball team in the movie Hoosiers, and a smattering of eclectic basketball hoop light fixtures hanging from the ceiling. Its great location, close to both campus and the heart of downtown, makes booking a stay at the hotel all the more enticing. 
 
The cozy comfort // Escape winter's chill with a cozy stay at the Grant Street Inn. The quaint boutique inn is comprised of five historic houses, each having been renovated to bring forward the charm of the original architectural features while incorporating a modern feel through their furnishings and decor. Some rooms even include a fireplace — a fantastic feature for any winter stay, but especially for a romantic getaway with your significant other around Valentine's Day.
 
The Hoosier's return // In town to revisit your old stomping grounds? Enjoy a stay on campus once more, this time at The Biddle Hotel & Conference Center — a step up from the glory days of your college dorm room! Conveniently located at the center of campus, lodging at The Biddle fully immerses you in all things Cream & Crimson and puts you near some of the most beloved dining establishments in town.
If none of the above are tickling your fancy, no worries. Bloomington offers many other lodging options, including vacation rentals, cabins, bed & breakfasts, and more — you can browse all accommodations here.
 
5:00 PM: ENJOY A PINT & BITE AT A LOCAL BREWERY
After you've checked in, unpacked your bags, and settled in at your lodging of-choice, head out for dinner & drinks at one of Bloomington's several breweries. Depending on what night you arrive in town and which brewery you go to, you may even be treated to live music.
 
Metal Works Brewing Company // Operating out of pure passion for creating craft beer, Metal Works offers a selection of brews that's ever-changing, making for an exciting experience every visit. Metal Works also boasts a broad menu of delicious pub fare, soup, salads and sandwiches. 
Switchyard Brewing Company // Switchyard offers a large library of libations, all brewed in-house, that are offered on tap either year-round, on a seasonal basis, or as limited releases. They offer nearly 20 styles of beer, so regardless of your preference, you're bound to find something you like. The brewery also features a  kitchen that specializes in a pub spin on authentic Latin cuisine, is all-ages, and regularly hosts live music performances & other special events.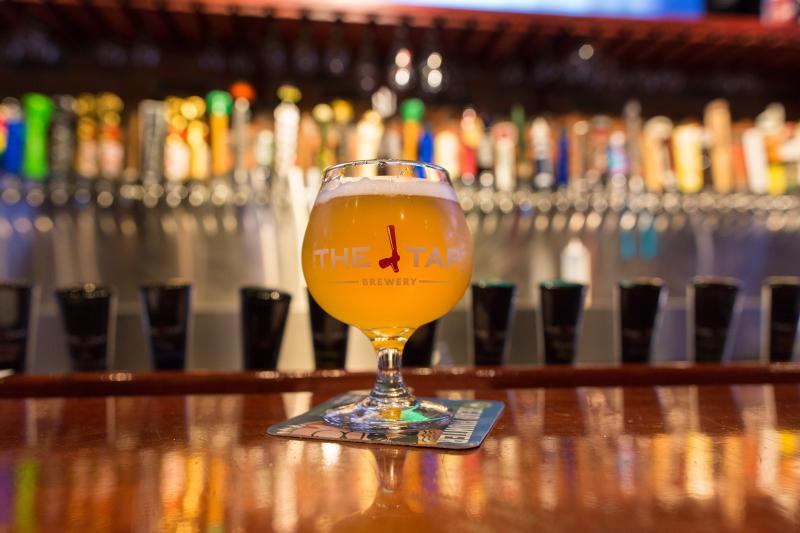 The Tap // Choose from a rotating selection of over 400 beers, 90 of which are on tap, at this 21+ brewery. In addition to their extremely robust selection of house and guest brews, The Tap also offers elevated pub food, TVs every few feet broadcasting a variety of sporting events, and a casual atmosphere that's great for both large & small groups. If you're in town during an IU game but you don't have tickets, The Tap is a great place to catch the event live on TV.
 
Upland Brewing Co. // One of Indiana's most well-known breweries was born and is headquartered in Bloomington. Upland offers a robust selection of house-brews that's steadily grown over the years, now including their flagship beers, large line of sour ales, seasonal brews, specialty releases, the Side Trail series, and their line of Naked Barrel hard seltzers. Their kitchen is just as impressive as their brewery, offering elevated, artisan-style renditions of classic pub fare inspired by the current season. Upland is the other of the two B-Town breweries that offers a kids menu — their dining room and patio are open to all-ages, but they also offer two bar areas for those looking for a 21+ experience.
RELATED CONTENT: Drink Like a Local in Bloomington
 
7:00 PM: CHOOSE YOUR ADVENTURE — IU BASKETBALL OR LIVE ENTERTAINMENT
During winter, it's highly likely that you'll find an IU Basketball game, a live music performance, or both happening on any given night of the week. For sports fanatics or those who have never experienced a game at Simon Skjodt Assembly Hall, cheering on the men's or women's team is a must. If you prefer music to sports, you can always find a great show at one of Bloomington's many music venues. The Bluebird has concerts almost every night of the week, with a good mix of local, regional, and national performers gracing the stage.
RELATED CONTENT: Where to Hear Music in Bloomington
 
Day Two
9:30 AM: WARM YOUR BELLY WITH BREAKFAST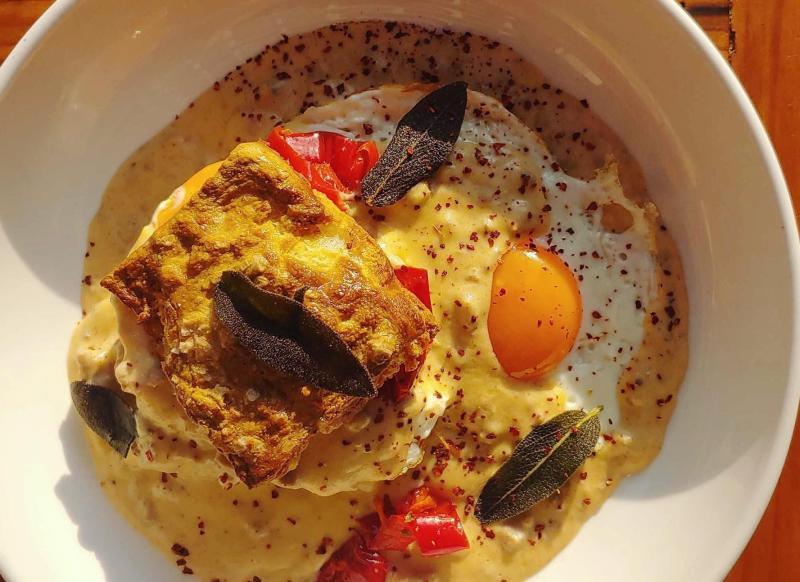 Photo by Feast Market & Cellar
Start the day on a high note with a delicious breakfast at a local restaurant. If you consider yourself a foodie who relishes trying adventurous plates, there's no better option than Feast Market & Cellar. The restaurant offers an incredibly eclectic menu, some items being classics with an off-the-wall (but insanely delicious) twist, and others being totally foreign to typical American breakfast, but again, insanely delicious.
Feast's menu takes a farm-to-table approach and changes with the season, so there's always something fresh and new to try. You'd be remiss to leave the restaurant without checking out their bakery case, which is full of unique treats that are as beautiful as they are scrumptious. Oh, and skip the pre- or post-breakfast Starbucks — Feast offers some of the best coffee and espresso beverages in town.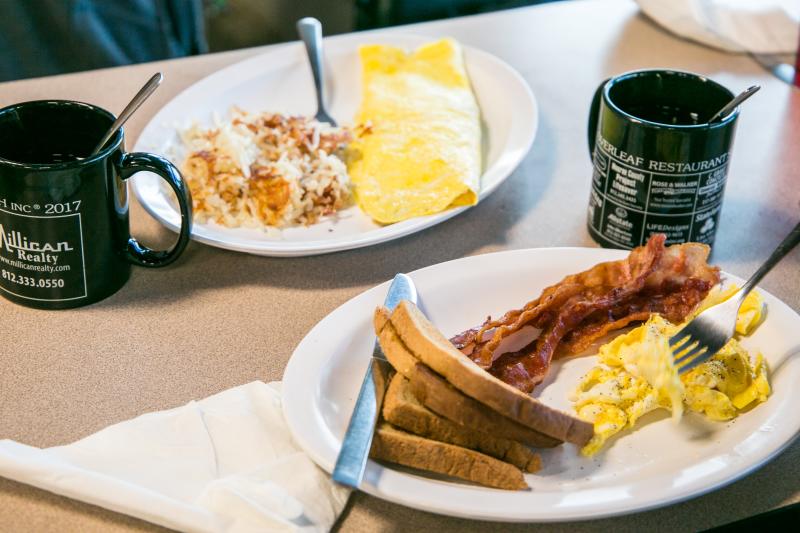 If we lost you at "foodie who relishes trying adventurous plates," have no fear; we have a suggestion for you, too. Cloverleaf is one of Bloomington's favorite breakfast joints, serving classic American plates from the wee hours of the morn through mid-afternoon. Their no-frills diner ambiance is as comforting as their sweet & savory plates — if you're craving a good ole cup of coffee and a jam-packed omelet or stack of pancakes, Cloverleaf is sure to satisfy.
RELATED CONTENT: Bloomington's Best Breakfast
 
11:00 AM: EXPERIENCE TWO WORLD-CLASS INDOOR ATTRACTIONS
After breakfast, venture over to the Indiana University campus to explore two of Bloomington's most unique and prestigious indoor attractions: the Eskenazi Museum of Art and Lilly Library. The Eskenazi Museum of Art, designed by I.M. Pei, the architect behind the Louvre Pyramid and Rock & Roll Hall of Fame, features seven galleries with over 45,000 objects available for observation. The museum's collection includes works from Pablo Picasso, Jackson Pollock, and Claude Monet, as well as ancient artifacts, Renaissance masterpieces, and much more — all available to the public at no admission cost, making it a top destination during your chilly visit in B-Town.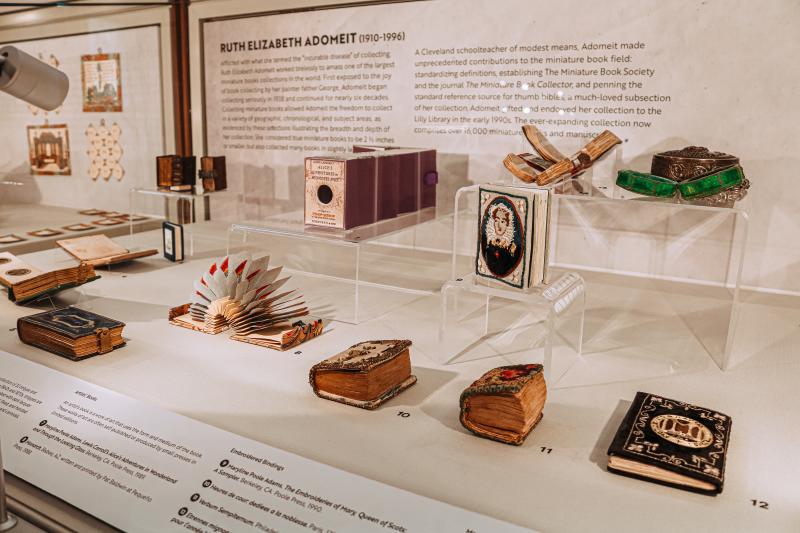 The Lilly Library, located just across the street from the Eskenazi Museum, is an internationally-revered collection of millions of cultural & literary artifacts that document some of humanity's highest achievements, also available for observation & admiration to all in Bloomington at no cost. The museum boasts over 460,000 books, 8.5 million manuscripts, 120,000 items of sheet music, and thousands of other items including George Washington's letter accepting the presidency of the United States, four of John Ford's Oscars, Thomas Jefferson's personal copy of the Bill of Rights, and much, much more, making it one of the most interesting indoor attractions in the area.
RELATED CONTENT: Indiana University's Most Unique Attractions
 
1:30 PM: WARM UP WITH A LATE LUNCH
Once you've finished admiring the phenomenal collections at both the museum and library, take a brisk walk across IU's beautiful campus to 4th Street for lunch. Known as "International Restaurant Row," 4th Street is home to several restaurants that serve authentic cuisine of various international cultures. You'll find Tibetan, Indian, Greek, Thai, Burmese, Korean, Cajun, and Turkish food, all on one single block.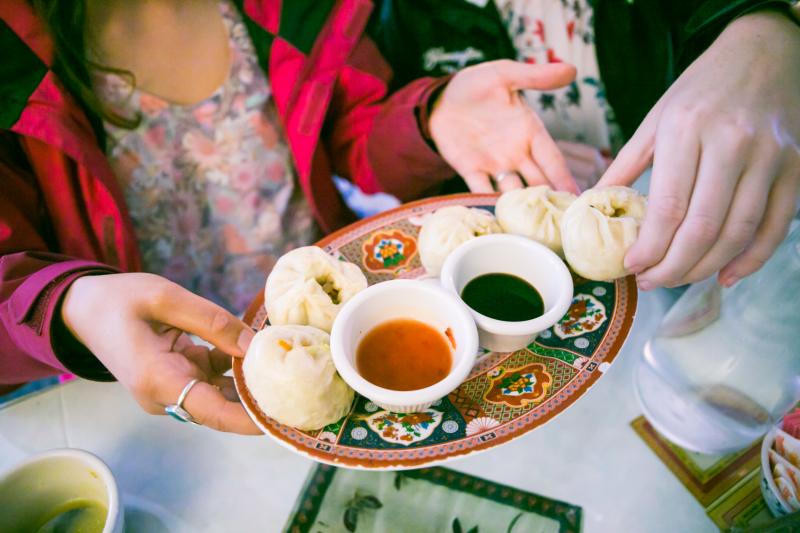 You can't go wrong when choosing because each restaurant serves incredible food, and you'll find cozy, comforting dishes on the menu no matter where you go. It's the perfect way to warm up after the brief walk across campus!
 
3:00 PM: CHOOSE YOUR ADVENTURE — VINTAGE SHOPPING CRAWL OR NATURE EXPLORATION
After enjoying a late lunch, you can walk off your meal and explore Bloomington in one of two ways: explore B-Town's many vintage stores to see what treasures are awaiting you, or admire local wildlife at one or more of winter's most exciting outdoor attractions in the area.
If a shopping excursion is speaking to you, you won't be disappointed in the selection of vintage stores in Bloomington — in fact, you'll be positively floored by how many options there are. Whether you're on the hunt for home decor, clothing, music, IU gear, books, furniture, apparel accessories, or art, you're sure to fall in love with several second-hand items that will enjoy a new life with you.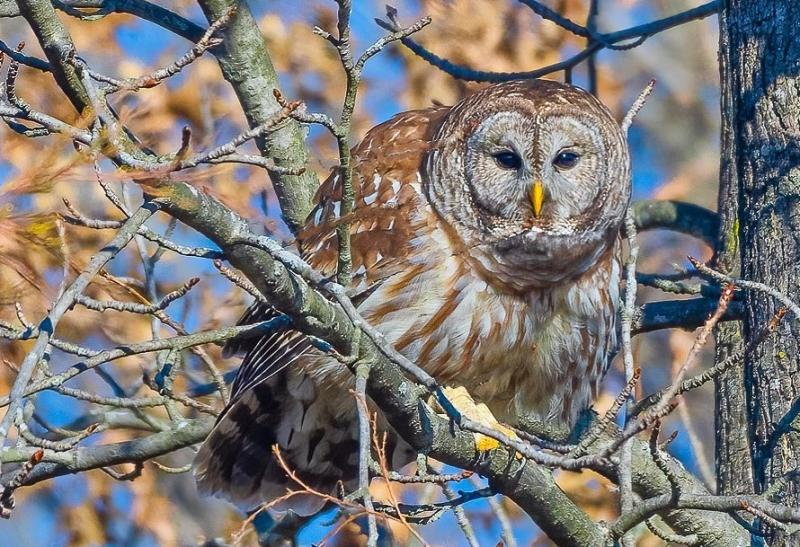 Photo by @thinklikeapoet on Instagram
Does wildlife observation and/or birding sound most thrilling to you? Winter is a fantastic time for both activities in Bloomington, as you can see local animal life through the bare trees much better than you can when they're full of foliage. This list of places to explore in the area during winter includes the best nature preserves, wildlife refuges, and other outdoor attractions for wildlife observation & birding in particular. Bring a pair of binoculars and wear your most comfortable walking shoes & coziest coat for the best experience possible.
RELATED CONTENT: A Nature Lover's Guide to Winter in Bloomington
 
7:00 PM: TREAT YOURSELF
After an active afternoon, treat yourself to a fine dining experience at one of Bloomington's most upscale eateries. If you're passionate about craft cocktails, head to C3 or Cardinal Spirits. If you're craving elevated comfort food, choose from Uptown Cafe, Southern Stone, and FARMbloomington.
Want something a little more out-there? You'll find an assortment of unique plates at Truffles and Feast Market & Cellar. How about a classic steakhouse dinner? Janko's Little Zagreb serves the best cuts in town. Interested in other options? Browse our list of choices here. 
 
9:00 PM: A NIGHT OF PERFORMING ARTS
As night falls and the temperature goes down, head inside for a performance at one of Bloomington's many arts venues. Check our events calendar for everything going on during your visit — you're likely to find an off-Broadway musical at IU Auditorium, an incredible opera or ballet at Indiana University's Musical Arts Center, a brilliant stand-up comedy act at The Comedy Attic, or an engaging play produced by a local theater group.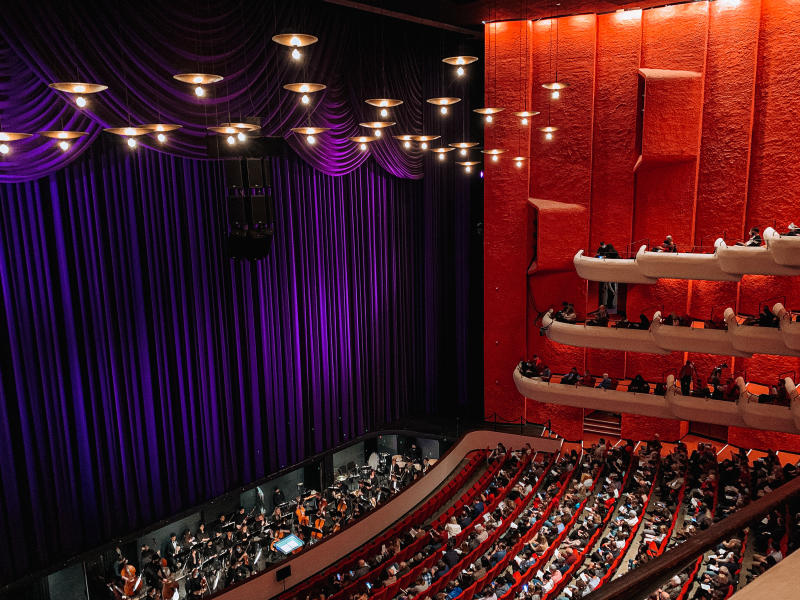 Whether its your first time or your latest experiencing a production of the sort, Bloomington's many performing arts events are sure to dazzle you. Be sure to plan in advance so you can secure tickets to the event of your choosing — it's not uncommon for these performances to sell out quickly!
RELATED CONTENT: Nightlife & Entertainment in Bloomington
 
Day Three
10:00 AM: BRUNCH BUNCH
Bloomington is enthusiastic about many things, and brunch is high up on that list. Don't worry about rising early for breakfast — sleep in a bit, then venture to one of the many local restaurants that serve what's arguably the best meal of the day. Whether you're feeling breakfast, lunch, sweet, savory, classic, or creative, there's a spot for every craving, and we've covered them all.
 
12:00 PM: BASKETBALL BEFORE YOU GO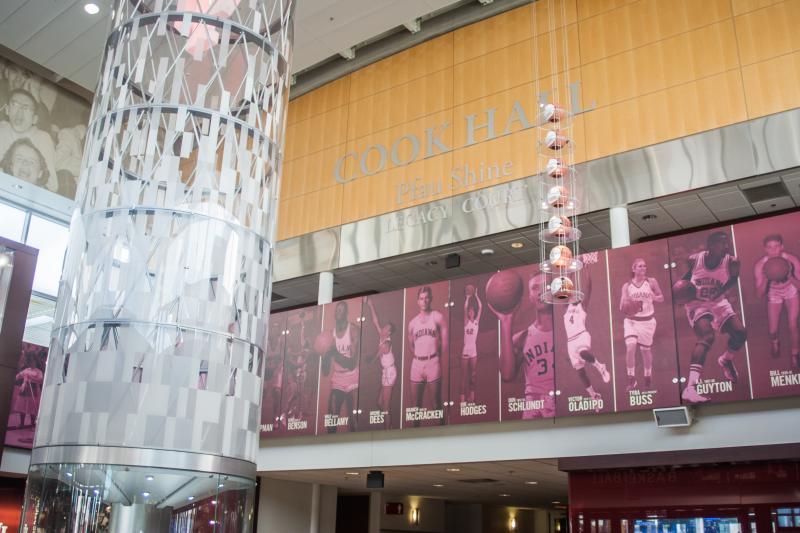 Hoosier Basketball is one of the most exciting happenings in Bloomington during winter, and there's much more to it than game day alone. As the birthplace of Indiana University Basketball, Bloomington in particular is a hub for the sport's legend and lore. With a famed basketball arena, multiple museums with collections on the area's basketball history, and other attractions that display fanfare & memorabilia on their walls, a journey along Bloomington's Basketball Trail is a must. Be sure to stop by a few of the trail's attractions before you leave town — check them all out if you're feeling ambitious, or plan to visit again soon so you can tackle the whole list. Just wanting to plan a visit for basketball? We have a day planned for you.