90 Dishes & Drinks to Try in Bloomington
Categories: Wine & Culinary, Family Fun

There are over 100 independently owned restaurants in Bloomington. While it's unlikely for you to hit each one on your visit to Bloomington, we've come up with a list of 90 dishes in town you have to try when in town. There just so happens to be approximately 90 days in the summer! Check out our picks! We have everything from authentic Chinese cuisine to wood-fired pizza to massive burgers, and breakfast skillets; download and print out your own checklist to keep track of your summer progress.  You can also stop by our Visitor's Center to pick up a checklist and peruse our Btown Store.
Due to COVID-19, some of these restaurants aren't open at the moment. Check with each location for hours. These dishes are listed in no particular order. 
1. Gyro or a Chicken Gyro Sandwich from Trojan Horse
2. Paxton's Potatoes from Village Deli
3. Hand-Cut, Beer Battered Cheese Stix from Crazy Horse
4. Bibimbap from Restaurant Ami
5. Blarney Puff Balls and a Yard of Guinness from the Irish Lion
6. Salted Caramel Ice Cream from Hartzell's Ice Cream
7. JM's Favorite Stromboli from Lennie's
8. Blueberry Lemon Scone from Needmore Coffee Roasters
9. Creme Brulee French Toast from Uptown Cafe
10. Upland Nachos and a pint of Dragonfly IPA from Upland Brewing Company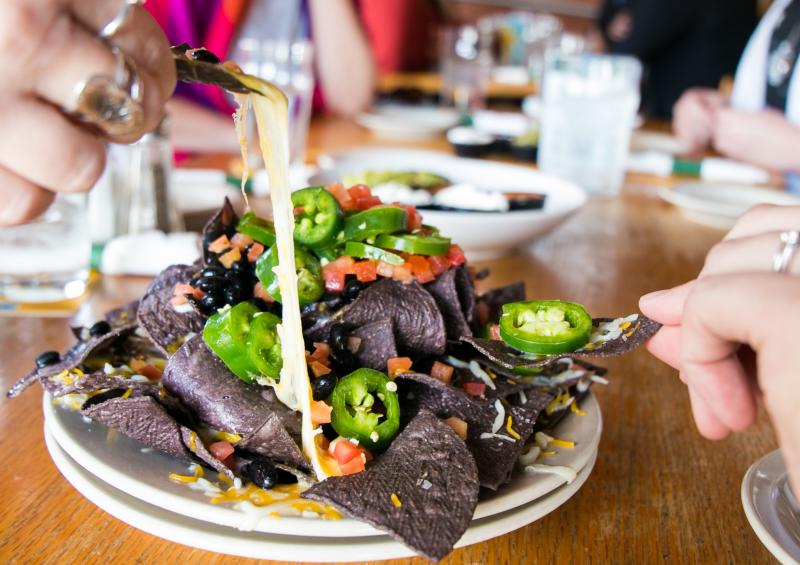 11. Breadstix and nacho cheese (or marinara) from Pizza X
12. Dr. D's Tonic from Soma Coffee House & Juice Bar
13. Sweet Lil Razorback Pizza from Bucceto's Smiling Teeth
14. "The Archie" Pizza and a House Salad (it comes with Goldfish crackers!) from Mother Bear's Pizza
15. Bramble Mule or Maui Mule canned cocktail from Cardinal Spirits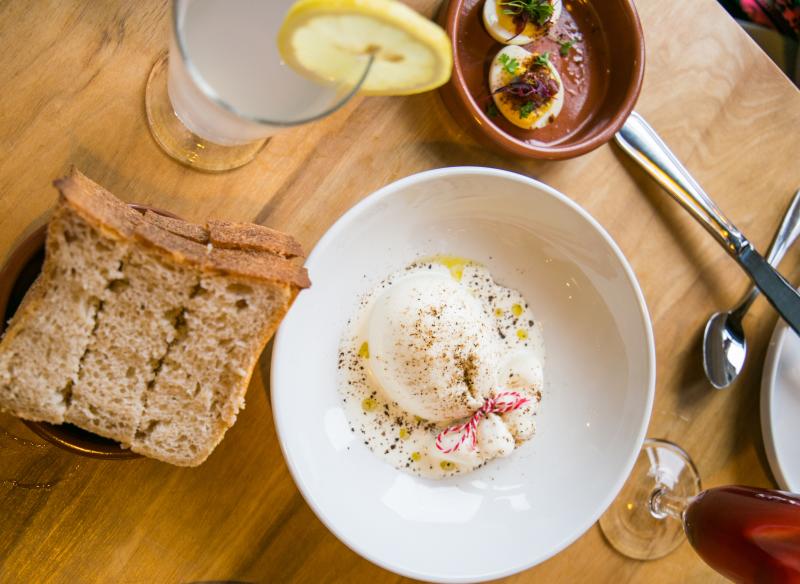 16. Filet Sliders from C3
17. Oatmeal Cream Pie from Rainbow Bakery
18. Sweet Lou Sandwich from Buffalouie's
19. Slice of Homemade Pie from Cloverleaf 
20. Farm Fries from FARM Bloomington
21. Stromboli from Cafe Pizzaria (Bloomington's oldest pizza place - founded in 1953!)
22. Tamale Plate from Feast Market and Cellar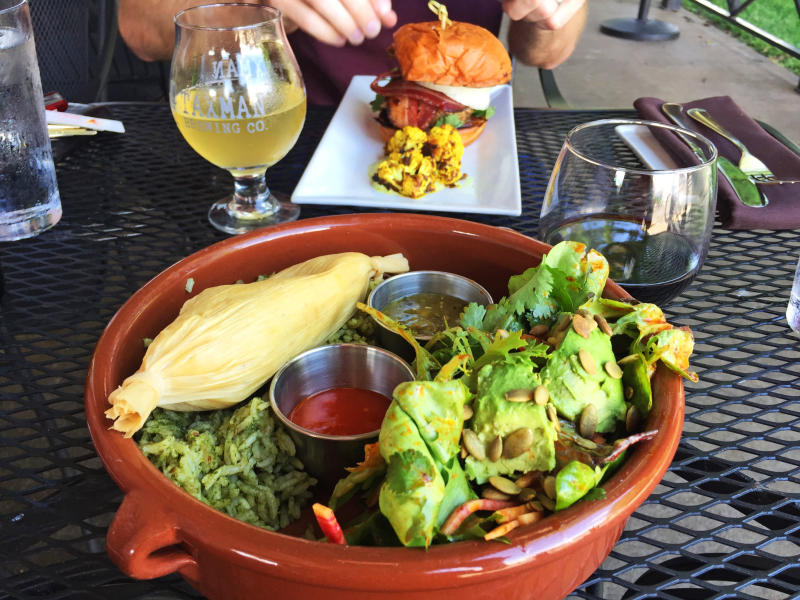 23. Meatballs Bucharest from Janko's Little Zagreb
24. Double Hinkle with Cheese from Hinkle's Hamburgers
25. Stuffed Breadsticks from Kilroy's on Kirkwood
26. Gelato or Sorbetto from Brilliant Coffee Co. 
27. Fried Dorito Cheeseburger from Yogi's
28. Lunch Buffet from Taste of India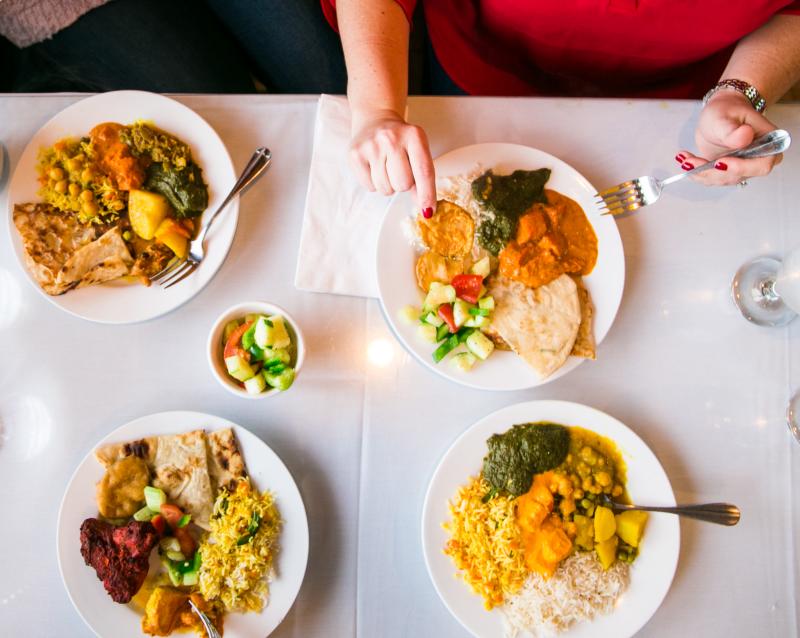 29. Baba Ganouj from Samira Restaurant
30. Mo-Mo's from Anyetsang's Little Tibet
31. Pho from Burma Garden
32. M'Oreo Cookie Sandwich from Two Sticks Bakery
33. Spaghetti & Meatballs from DeAngelo's
34. Wagyu Steak'n Duck Egg from Village Pub
35. Wild Mushroom Tortellini from Grazie Italiano
36. Memphis-style bbq from SmokeWorks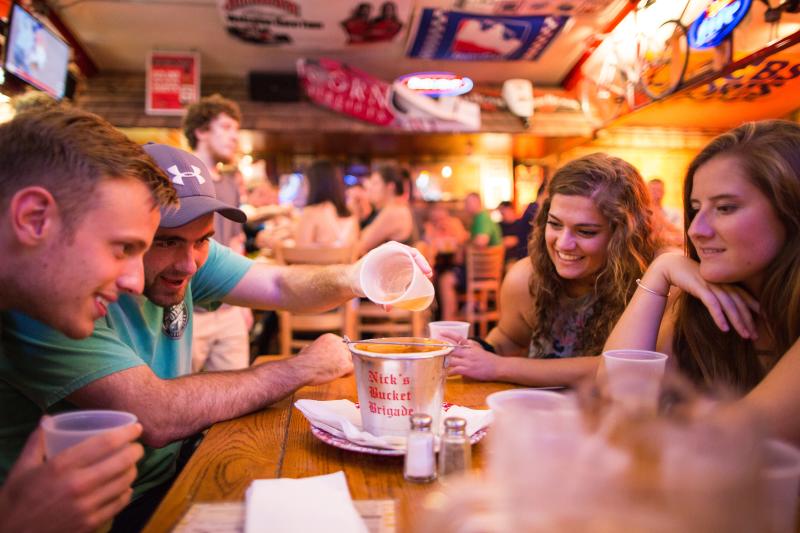 37. Homemade Lasagna from Osteria Rago
38. Nick's Submarine and a side of Biz Fries from Nick's English Hut
39. Seared Rare Tuna from Malibu Grill
40. Tap Tots from The Tap
41. Signature Brewer's Wings from Big Woods Bloomington
42. Drunken Man Fried Rice from My Thai
43. House-Made Crab Cake Sandwich from The Standard Grain 
44. Veggie Skillet from the Cozy Table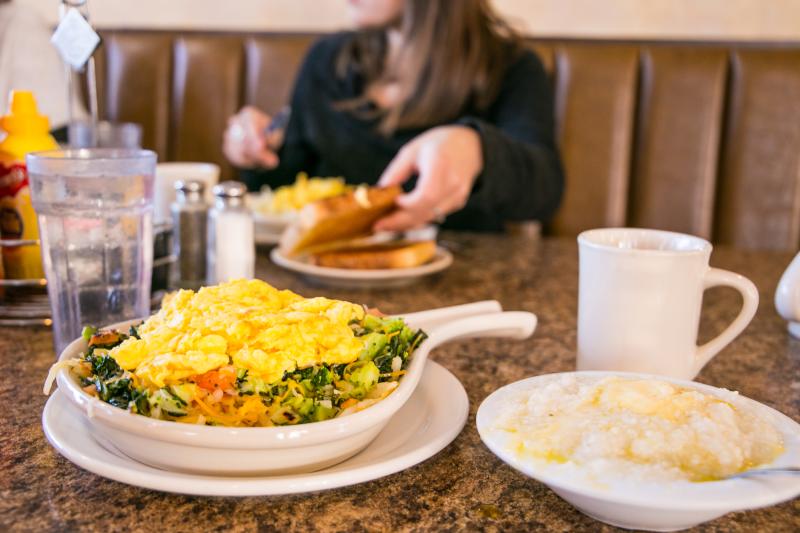 45. Coctel De Camaron from Juannita's Restaurant
46. Shrimp and Grits from Southern Stone
47. Grilled Vegetable Sandwich from The Owlery
48. Spinach and Black Bean Burrito from Laughing Planet 
49. Bloody Mary from Scenic View
50. Veggie Bennie and potatoes from the Runcible Spoon
51. 2016 Butler Vineyards Vidal Blanc from Butler Winery
52. Rasta Pop (raspberry, mango, kiwi) from Rasta Pop
53. Pad Thai from Siam House
54. Bubble tea from Bapu Teahouse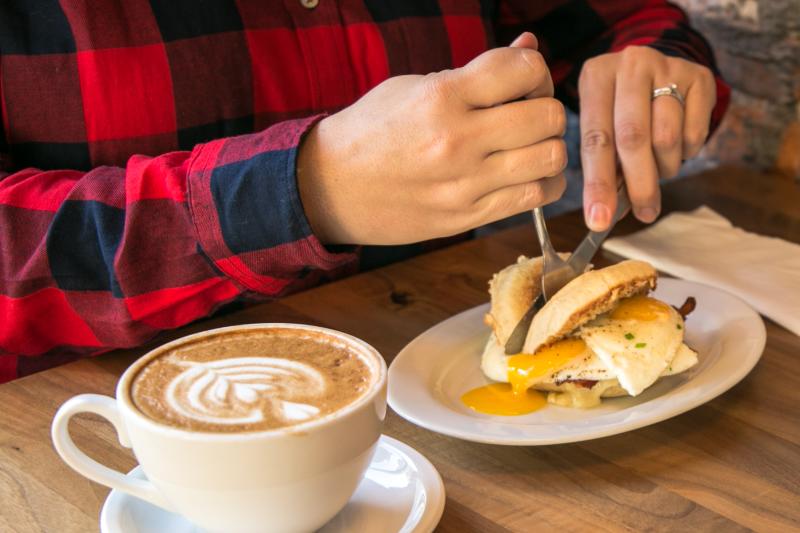 55. Broken Yolk Sandwich from The Inkwell
56. Mango Tango Cantina Bowl from Social Cantina
57. Fleur de Sel Chocolate from Blu Boy Chocolate Cafe & Cakery
58. Crepe from Le Petit Cafe
59. Cream & Crimson Pizza from Aver's
60. Homemade Biscuits & Gravy from Wee Willie's
61. Mac & Cheese Grilled Cheese from The Big Cheeze
62. Homemade Moose Tracks ice cream from the Chocolate Moose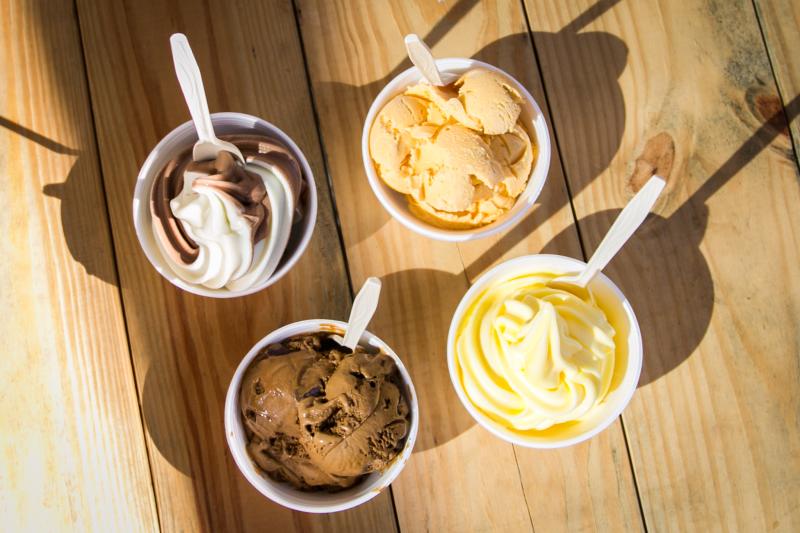 63. Supreme Pide Plate from Turkuaz
64. Hot Pot from Homie Hot Pot
65. The Hendrix from Rockit's Pizza
66. Chicken Salad and cupcakes from Underground Bakery
67. Nitro Cold Brew from Heritage Trail Coffee Roasters
68. Fish Tacos at Windjammer at Fourwinds
69. Catfish Dinner from The Port Hole Inn
70. Lady Marmalade from Trailhead Pizzeria
71. Chili Dog from Naughty Dog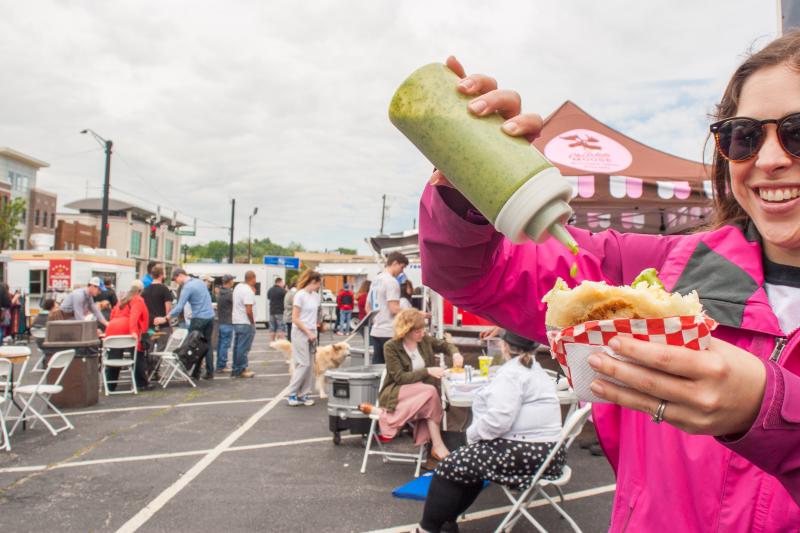 72. Chicken Pot Pie from Hive
73. Ramyun bowl from Korea Restaurant
74. Kimchi pancake from Do Asian Fusion
75. Cookies from Baked! Of Bloomington
76. Hoosier Haystack from Btown Diner
77. Etouffe from Dat's Cajun
78. Johnny Munden Thunder Burger from Opie Taylors
79. Hairy Bear from Bear's Place
80. Hot Mess Bagel Sandwich from Bloomington Bagel Company
81. Acai Bowl from inBloom Juicery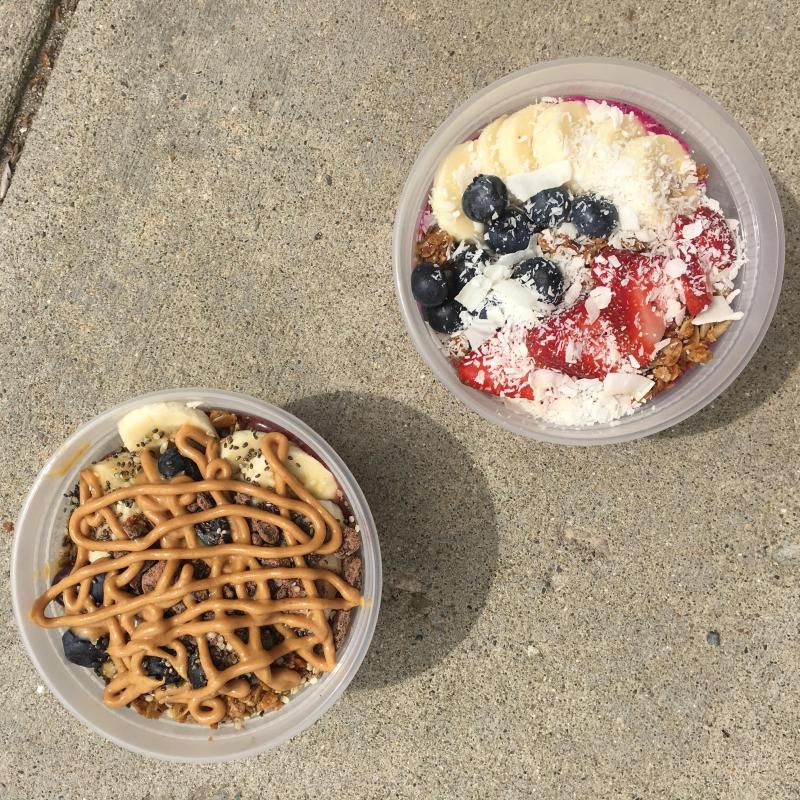 82. Jerk Chicken Sampler from Top Shotta Jerk Chicken
83. Dumplings from Red Restaurant
84. Korean BBQ from Mama's Korean Restaurant
85. El Hefe Panini Sandwich from Function Brewing
86. Black Cherry Saison or Lavendar Blonde from Switchyard Brewing Company
87. Sunday Brunch from The Tudor Room
88. Cobra Verde from Hopscotch Coffee
89. Butt Steak from the Office Lounge
90. Blueberry Moscato from Oliver Winery