Experience Global Cuisine in Bloomington
Categories: Wine & Culinary
If you ask a local to describe Bloomington's food scene, they would likely say "diverse and delicious" and point you in the direction of 4th Street. Though that street is home to many incredible international restaurants, you'll find mouthwatering global cuisine in every part of town. You can truly travel the world with your taste buds while you're visiting Monroe County — check out all of the countries you can experience through authentic plates in the area.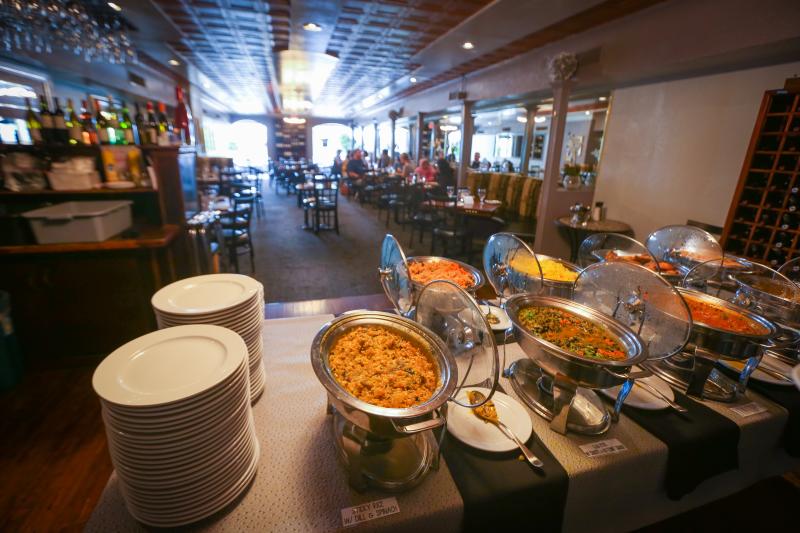 Afghanistan
If you've never experienced Afghan cuisine, now's your chance! Head to Samira to give it a try (spoiler alert: it's really good).
Burma
Burma Garden is the place to go for authentic Burmese food (very similar to Indian, Thai, and Chinese cuisine).
China
You won't be short on options if you're looking for Chinese food. Lucky Express, Oasis Chinese Restaurant, Chow Bar, Best Taste, Dragon Express, Gourmet Garden, and Lotus Garden are just a few choices.
France
At Le Petit Café, you'll enjoy a unique "menu-less" atmosphere, where fantastic French food is made according to the fresh produce available that day.
Greece
Try The Trojan Horse for gyros, a local beer, and baklava ice cream.
India
Try Amrit India, India Garden, or Taste of India when craving Indian cuisine.
Indonesia
Head to Cafe Bali to experience fresh and delicious Indonesian cuisine, just off of Kirkwood Avenue.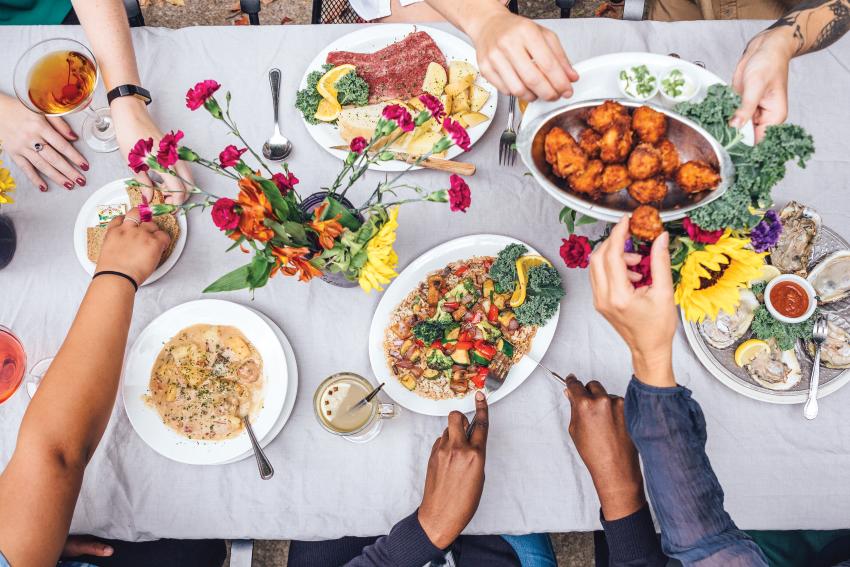 Ireland
Bangers and mash and a properly poured Guinness are waiting for you at The Irish Lion.
Israel
At Btown Gyros, you can find falafel and a variety of tasty Middle Eastern dishes.
Italy
Stop by Osteria Rago or Che Bello for a romantic Italian dinner.
Japan
Check out Asuka or Domo for some hibachi, or head to Japonee, Sakura 15, or Ami for sushi and sake.
Korea
Head to Hoosier Seoulmate and Mama's Korean BBQ for a family-style Korean meal. Korea Restaurant and Do Asian Fusion on beautiful 4th Street also serve up tasty authentic Korean cuisine.
Mexico
Bloomington is home to a long list of great Mexican restaurants, which you can browse here.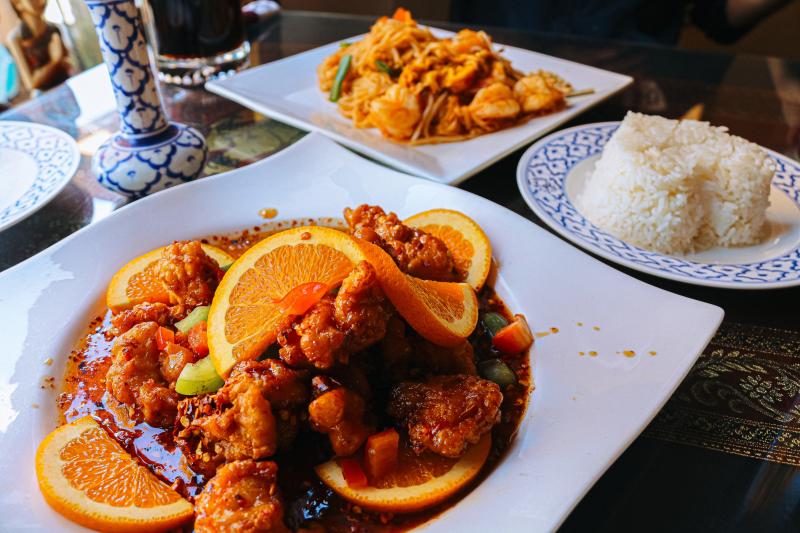 Thailand
Bangkok Thai, Happy Thai, Blooming Thai, Siam House, and My Thai are great spots to find your Thai kick in B-Town.
Tibet
Bloomington's connection to Tibetan culture wouldn't be complete without Anyetsang's Little Tibet Restaurant.
Turkey
Sofra Cafe, Anatolia, and Turkuaz Cafe are the places to go for Turkish cuisine — take your shoes off and sit on pillows for the full experience.
United States of America
At this point in the list, you may have forgotten that we're in the Midwest. Don't fret, we've got crazy good burgers at Big Woods Bloomington, wings at BuffaLouie's, farm-to-table dishes at FARMbloomington, and unique cuisine at Feast.
Vietnam
At Rush Hour Station, you'll find speedy service and delicious Vietnamese dishes. 
 
That's 18 countries' cuisine, all available in the rolling hills of Southern Indiana! 
There are over 80 fantastic restaurants that represent these countries and cultures. We would have mentioned them all in this post, but that would leave less time for eating... click here for a full listing!