ABC's of Bloomington
Categories: Arts & Culture, General, Wine & Culinary, Indiana University, Outdoors
A is for Assembly Hall...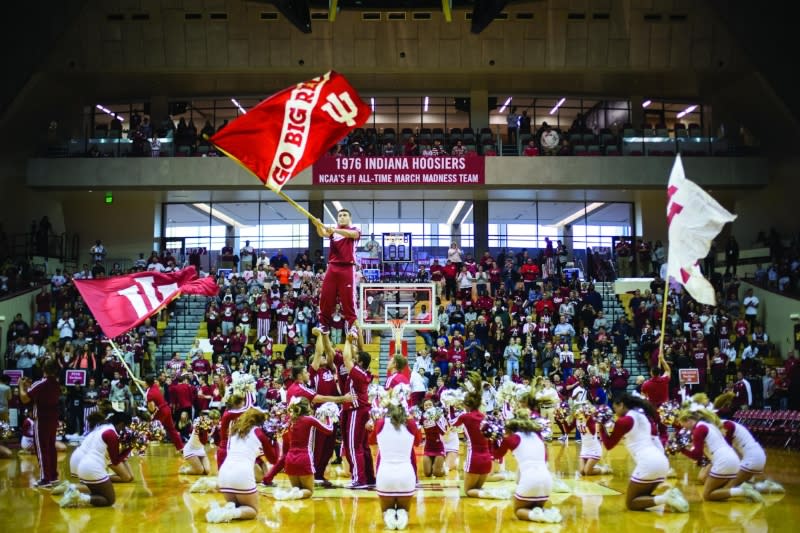 Spirit and tradition run through the veins of Indiana University and it all starts at Simon Skjodt Assembly Hall. The electricity in the stadium can make anyone (even those Boilermakers) fall in love with the Hoosiers. 

B is for Breweries...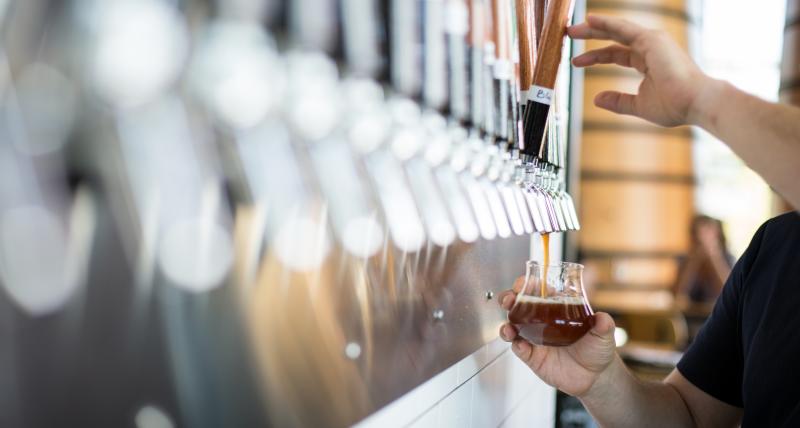 Voted by Thrillist as "One of the Best Small Beer Cities in the USA" you can be sure Bloomington knows its brews. Bloomington Brewing Company is Southern Indiana's first brewpub.  Stop by their tasting room inside Lennie's and experience a Kirkwood Cream Ale or Rooftop IPA.  You won't be disappointed.  The Tap is a popular spot on game days, and fans in town have over 80 beers to choose from including several that are brewed on-site. Upland Brewing Company may be most famous for their signature Upland Wheat and Dragonfly IPA brews but at any given time you'll find a dozen different options in the brewpub including seasonal, specialty, and side trail beers. After you've enjoyed a stop at the brewpub be sure to visit the Wood Shop Brewery next door to experience some of the best sour beers in the country.  Function Brewing is one of those places that you go for the awesome beer but stay for the ambiance and delicious food. The newest addition to Bloomington's beer scene is Switchyard Brewing Company, a family-friendly brewery that also acts as a co-working space. They're known for being super dog-friendly and have a robust events calendar too. 

C is for Culture...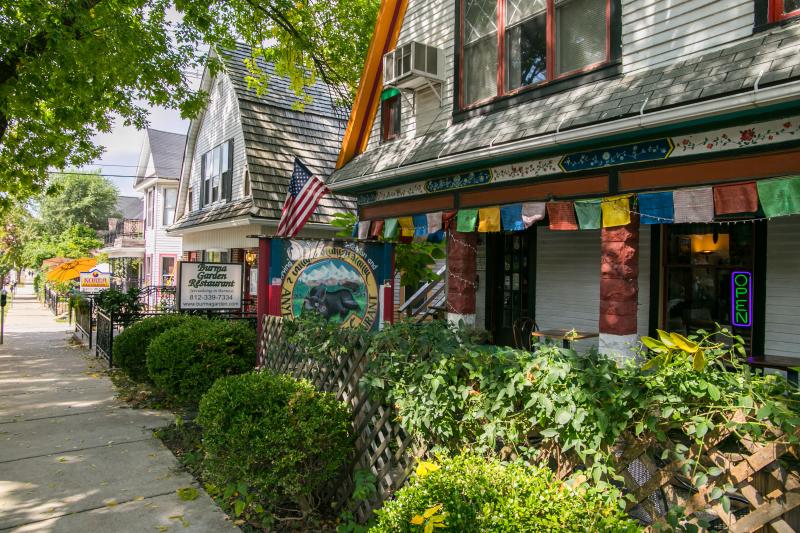 Situated in the rolling hills of Southern Indiana, you will find a mix of ethnicities, orientations, and backgrounds. Home to nearly a dozen cultural centers, representing everyone from the Americas to Asia, Bloomington is a community that welcomes all.  Visitors will also enjoy cultural food experiences throughout Bloomington.  Home to more than 80 international restaurants representing cuisines from 18 different countries, there is no shortage of opportunities to experience the world without a passport.
RELATED: A WORLD OF FOOD

D is for Downtown Bloomington...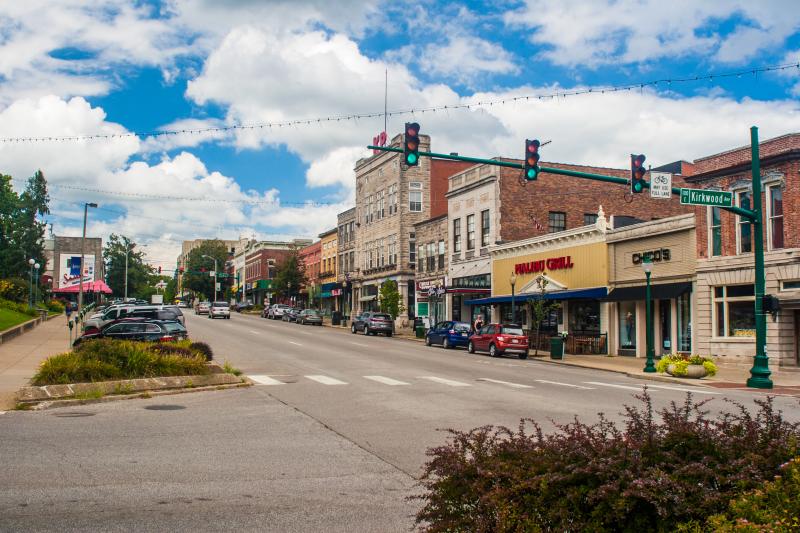 When you come to Bloomington, you can't miss downtown. At the center is the iconic limestone courthouse. Surrounding the Courthouse Square are dozens of local shops, restaurants, and bars. You would be surprised at how many hours you can spend on just these few blocks. 

E is for Everybody...
As the home of Indiana University, people regularly travel from around the world to visit Bloomington. Whether you love the outdoors, a good show, or a unique culinary experience, Bloomington has been perfectly crafted for you. 

F is for Farmers' Market...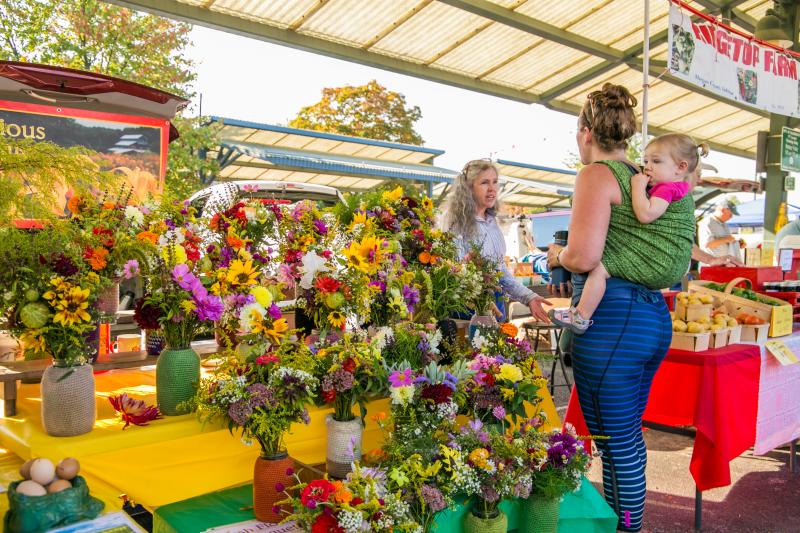 Did you know Bloomington is home to the state's largest farmers' market? Throughout the year, residents and visitors are able to spend their Saturday morning picking produce and goods from farmers from the region. From June - September the Tuesday Market gives everyone an opportunity to pick up fresh fruit and vegetables in the middle of the week! 

G is for Gallery Walk...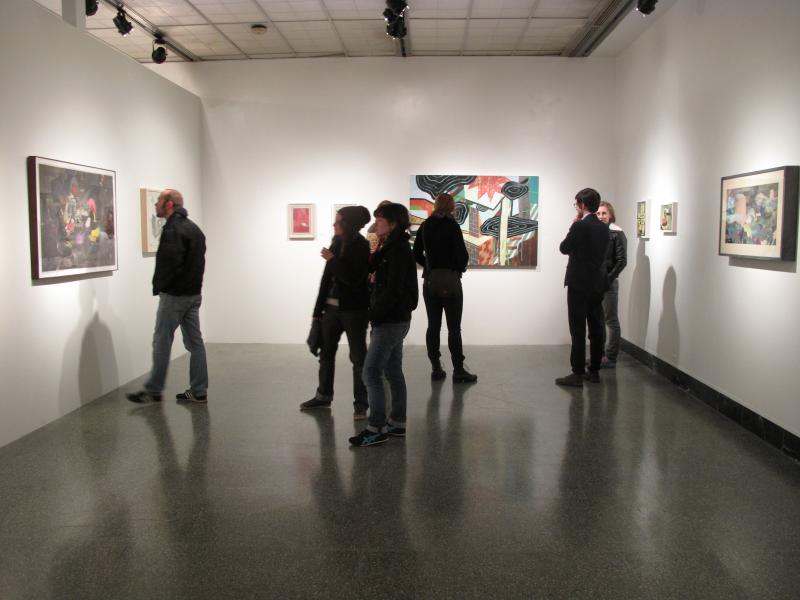 On every First Friday of each month, visitors can experience an exciting night of the arts as thirteen distinct galleries stay open late to host special exhibits.  Gallery Walk is the perfect opportunity for art lovers to have the chance to travel from gallery to gallery to mix and mingle over a shared interest.  

H is for Hiking...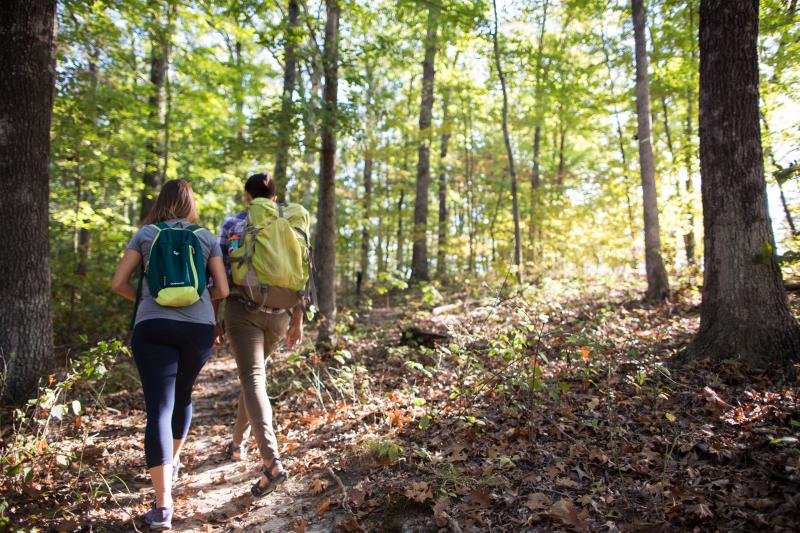 Bloomington is known for many things and one of them is hiking. There are multiple trails across town, at all levels, for you to get your fix. For an urban walk, stroll down the B-Line Trail. The 3.1 mile-long trail passes through downtown and passes many shops and restaurants (justifying a quick break of course). For a more traditional hike, the Hoosier National Forest is a popular one. The 200,000-acre forest features miles of hiking and includes the Charles C. Deam Wilderness and the Hickory Ridge Fire Tower. 

I is for Indiana University...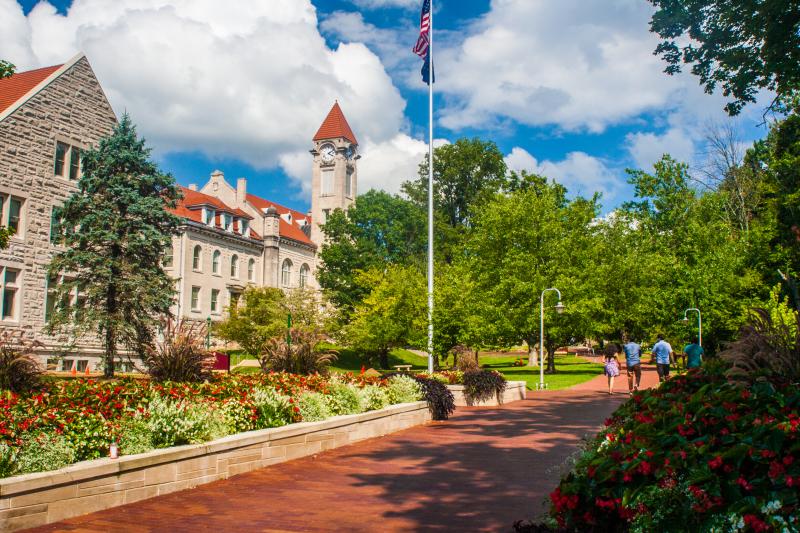 Founded just two years after the city, Indiana University and Bloomington run hand in hand. Over the years, Bloomington has become the perfect quintessential college town.  The Big Ten powerhouse is also a top-ranked university. Multiple schools are ranked in the top ten of their kind making it the best school around (fact, definitely not opinion). 
RELATED: BEST PHOTO OPS ON CAMPUS

J is for Jordan Hall Greenhouse...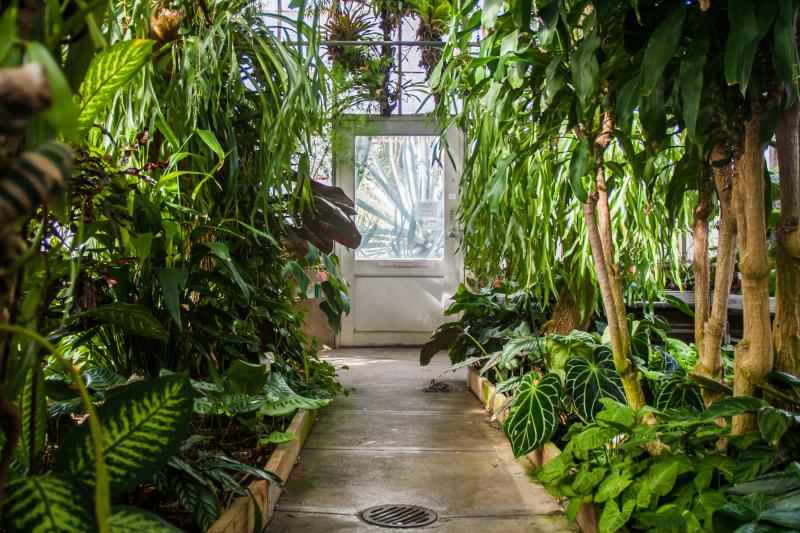 The Jordan Hall Greenhouse is basically a jungle in the middle of Indiana. Located just outside the School of Biology, you can find the temperature-controlled greenhouse filled with a variety of plant species. Enjoy a self-guided tour any time of the year and of course, snap a few photos while you're at it (and don't forget to tag us!)

K is for Kirkwood...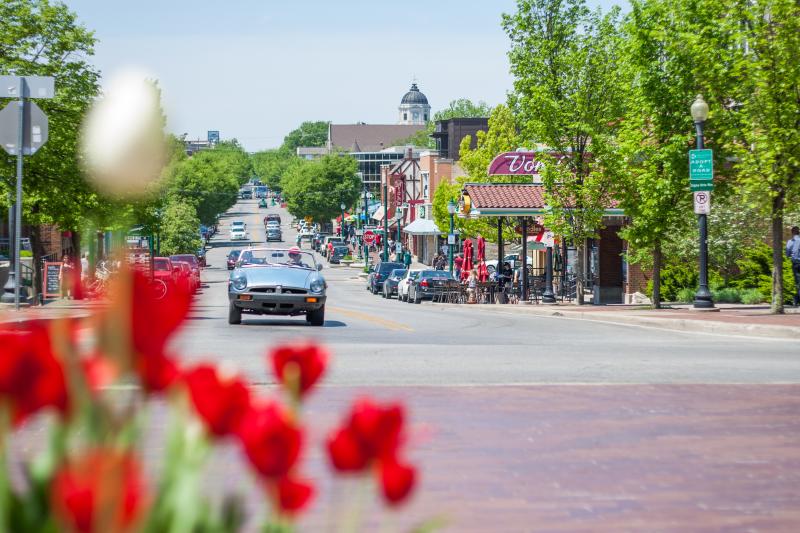 It's the street the Sample Gates look onto. It's the place where many bars are located. And it's a place everyone needs to check out. Take a stroll down this Kirkwood Avenue and enjoy a nice coffee at one of the many coffee shops, a meal from a local restaurant, and a drink from a local brewery. Oh, and don't forget to grab some Hoosier gear. 

L is for Lakes...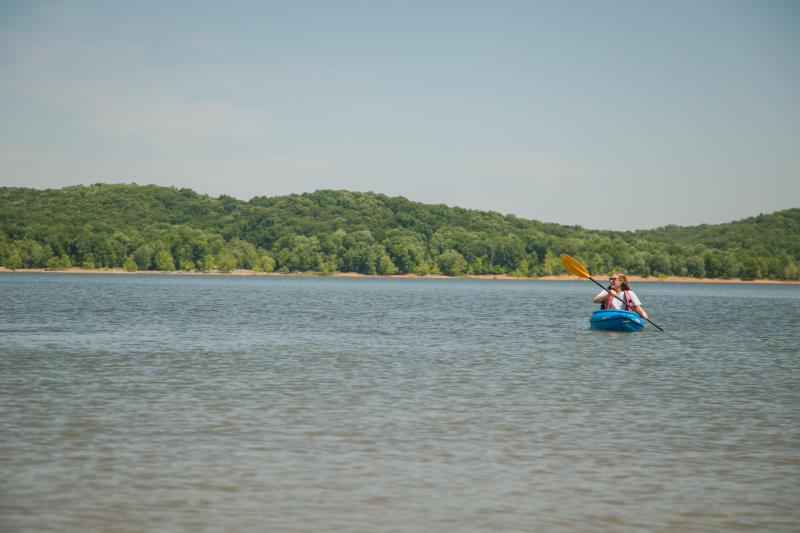 Bloomington is home to three major lakes. Monroe Lake is the largest inland lake in the state and has a number of activities including boating and chilling by the beach. Griffy Lake is the perfect spot for rowing and fishing. The third lake is Lake Lemon which has a number of beaches for swimming and relaxing. 

M is for Music...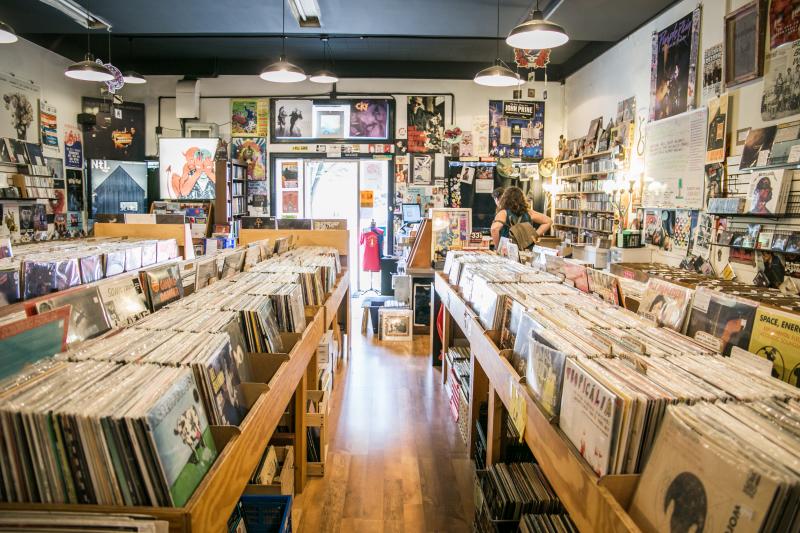 There is live music in town any day of the week. Musicians, local and international, play at different venues 24/7. The Jacobs School of Music is arguably the best music school in the country meaning you can find music, dance, and theatre by some of the best young artists. Need more music options? There are also a few record labels in town for those on the verge of becoming the next big thing. 

N is for Nick's...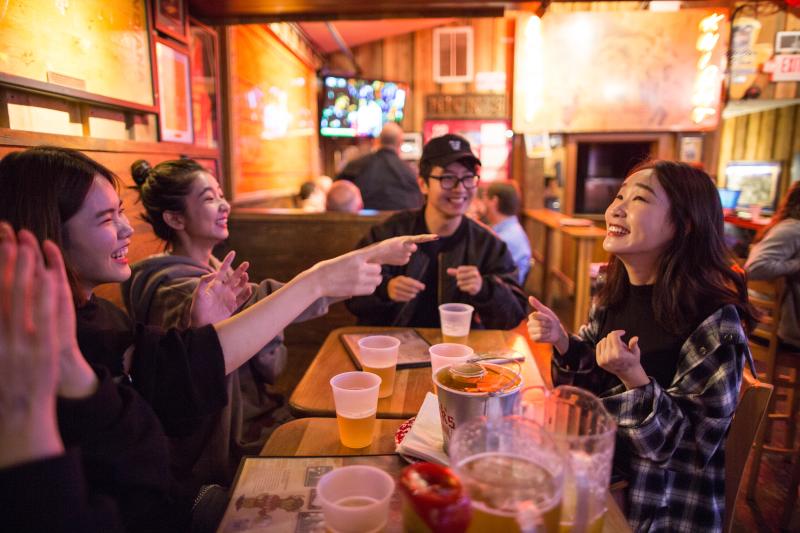 Nick's English Hut is one of those places you never forget about. The pub screams cream & crimson. Everyone has a memory there whether watching IU basketball or winning a game of Sink the Biz. 

O is for Organic...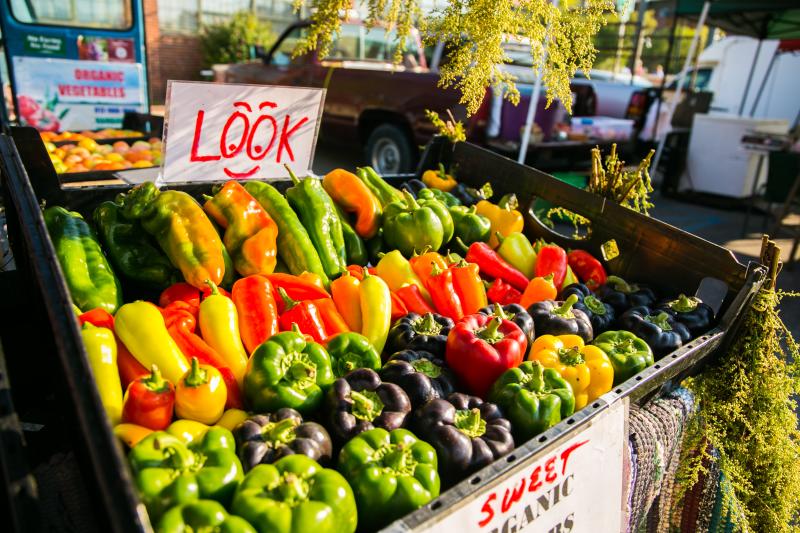 Bloomington is home to the state's largest farmers' market so organic foods are pretty important here. Many of the local restaurants use organic and local produce in their restaurants every day. 

P is for PRIDE Fest...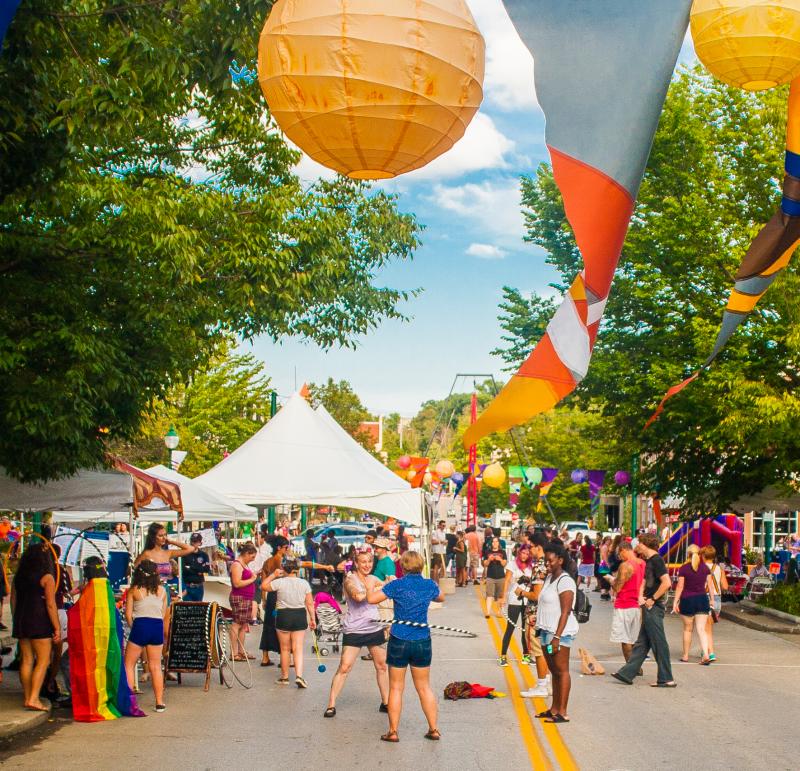 It's no secret that Bloomington is an LGBTQ+-friendly city. There are a number of places and events that support and celebrate the community, the biggest being PRIDE Fest. Every August, everyone comes together for a big party complete with a parade, drag shows, performances, and parties. 
RELATED: BE YOU IN BLOOMINGTON

Q is for Quarry...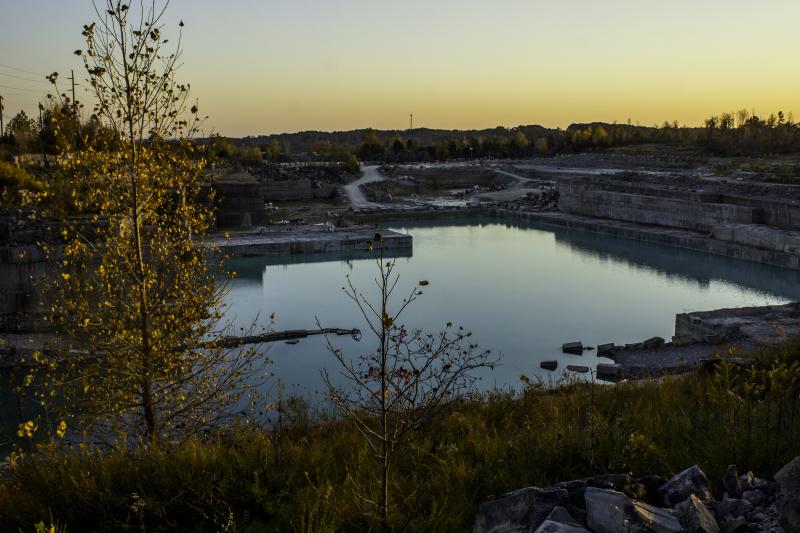 Indiana University. The Empire State Building. The Pentagon. These iconic landmarks all have one thing in common: Indiana limestone. Monroe County has multiple quarries that notable places rely on. New York City alone has several examples of Indiana Limestone in use including Ellis Island, the Metropolitan Museum of Art, and Grand Central Station.

R is for Rainbow Bakery...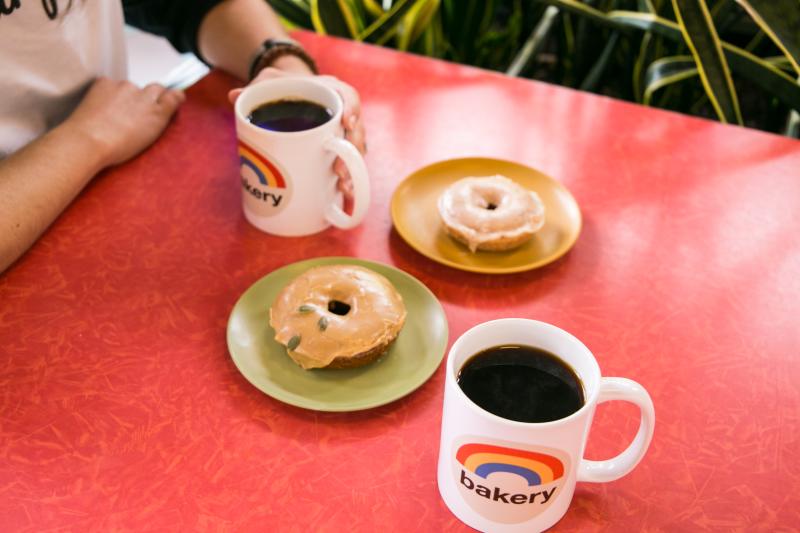 Rainbow Bakery is a women-owned bakery that specializes in vegan baked goods. We're talking cookies, tiered cakes, and everything in between. There is a growing vegan/vegetarian/gluten-free trend happening in Bloomington which is particularly exciting being in the land of the pork tenderloin. 

S is for Sample Gates...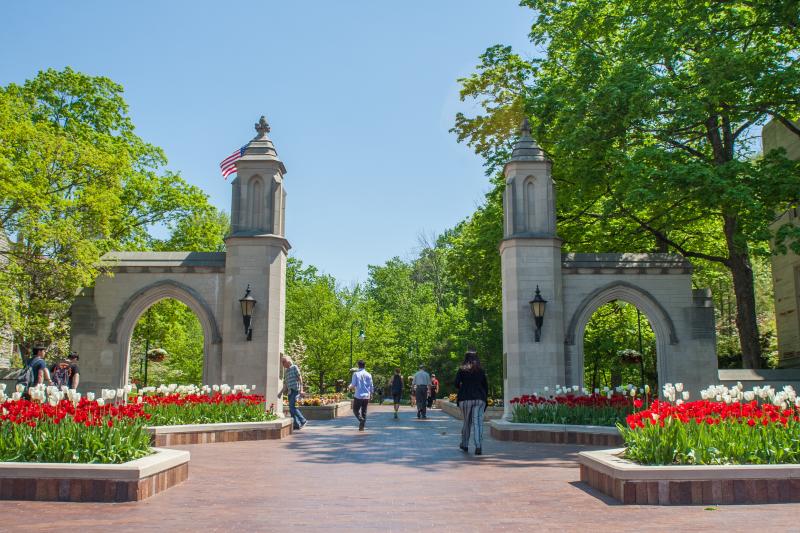 There can be no list about Bloomington that doesn't include the Sample Gates. The gates act as an entry to campus but also represent the connection between IU and the city of Bloomington. 

T is for the Tibetan Mongolian Buddhist Cultural Center...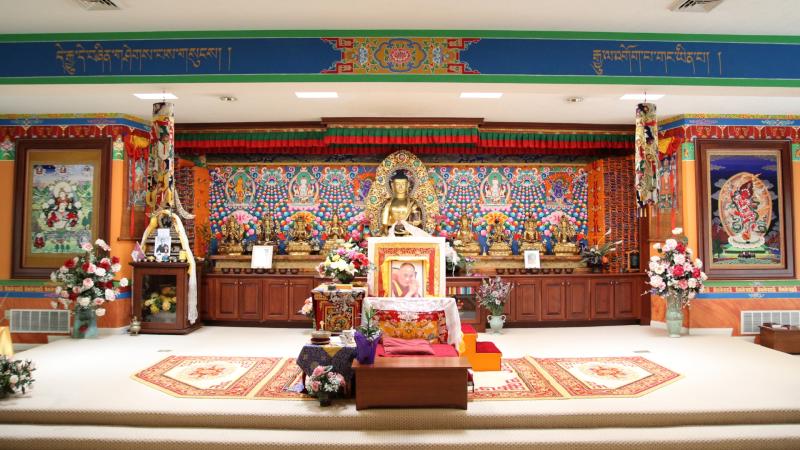 The Tibetan Mongolian Buddhist Cultural Center (TMBCC for short) is one of a kind. The TMBCC was established by Indiana University Professor, and brother to His Holiness the 14th Dalai Lama Emeritus Thubten J. Norbu in 1979 to acquaint people with the history and culture of Tibet and to support Tibetans everywhere. On top of being an important addition to town, the TMBCC is gorgeous. At the cultural center, you will find Tibetan Chortens, Mani Korlo, yurts, and so much more. 

U is for USA Sports...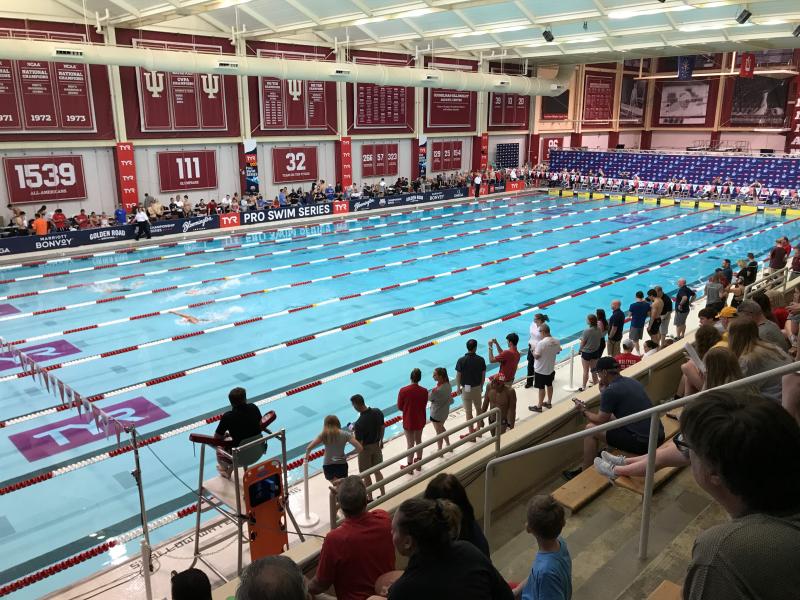 Did you know Bloomington also hosts world-class athletes? The city has hosted multiple competitions that feature champions and Olympians in sports such as USA swimming, track and field, and softball. 

V is for Visit Bloomington...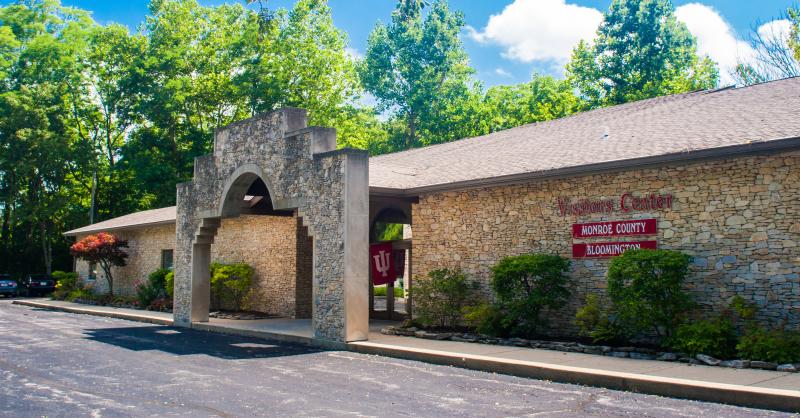 "V" is for us of course! Visit Bloomington is the one-stop-shop on all things Bloomington. It is our job to showcase all that Bloomington has to offer (not so difficult if we say so ourselves). Stop by the visitors center anytime to get more info and of course pick up some B-Town gear. 

W is for Wineries...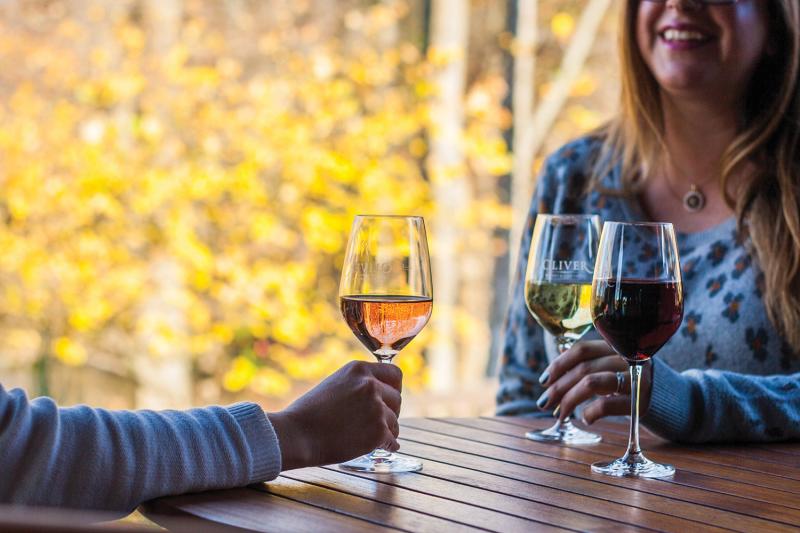 Bloomington has two wineries in town. Butler Winery, established in 1983 and operated by the Butler family, specializes in wines made from Indiana-grown grapes and a variety of other fruits. Then there is Oliver Winery. After one sip of their soft red, you will understand the state's largest and oldest winery is award-winning. 

X is for Pizza X...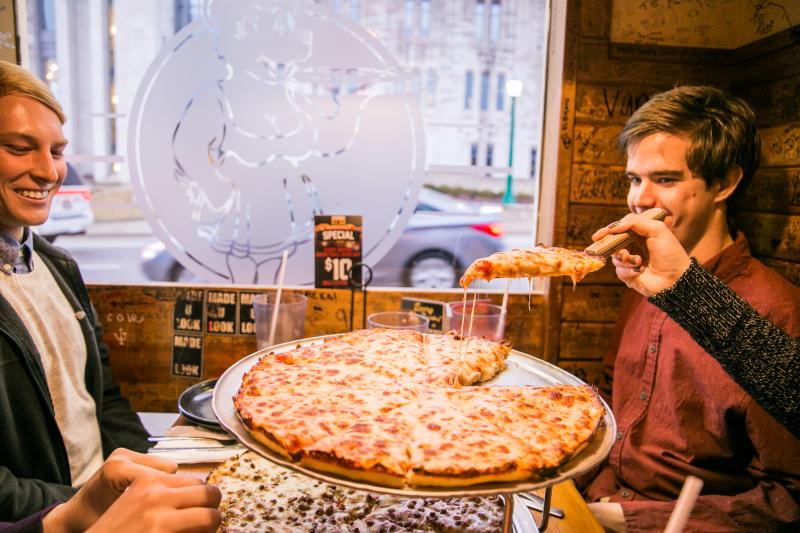 There are many places to enjoy a slice of 'za in Bloomington. In the mood for an interesting type of pizza? Aver's cream and crimson pizza is for you. When you are looking for a simple yet quality slice however, Pizza X is the spot. Most popular among college students, the pizza joint has some of the best pies and breadsticks in town. 

Y is for Yoga...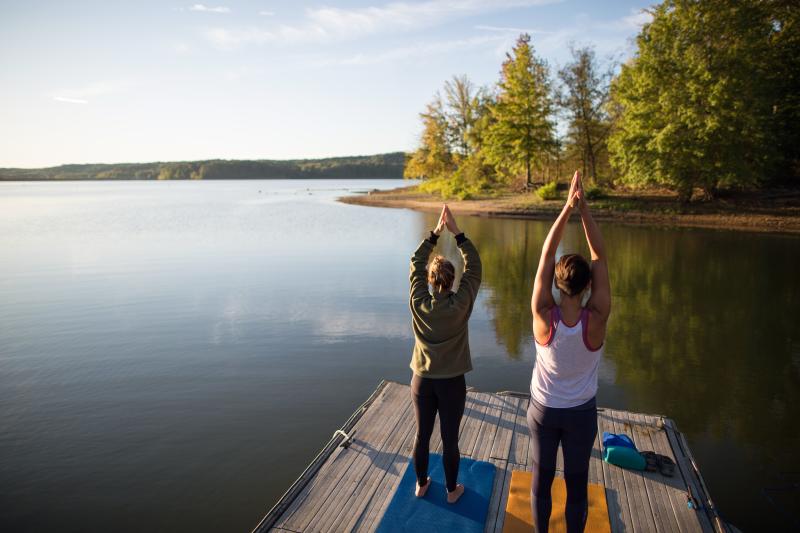 Bloomington makes for the perfect getaway to meditate and "woosah." Whether you're into yoga, salt caves, or essential oils, there is something for you to relax. 
RELATED: SELF CARE IN BLOOMINGTON

Z is for Zagreb...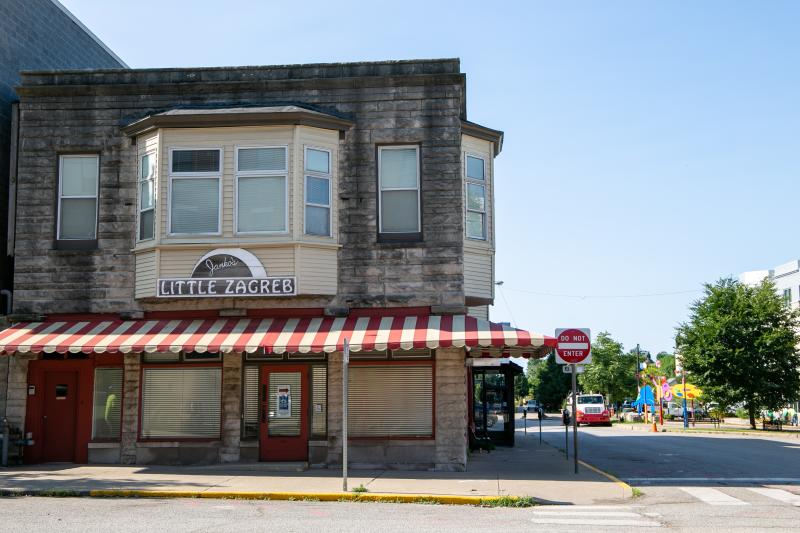 If you're more of a steak and potatoes kind of person then Janko's Little Zagreb is for you. The iconic steakhouse in downtown Bloomington is known for many things including their amazing spicy meatballs, perfectly-grilled steaks, and laid back atmosphere.