LGBTQIA+ Guide to Bloomington
Categories: Arts & Culture, General, LGBTQ+
You might not think of a small Midwestern city as a melting pot for people of every race, culture, and identity, but that's exactly what Bloomington is. 
Our progressive town has been ranked as the fourth gayest city in the country, received a perfect score on the Human Rights Commission's Municipal Equality Index for six years in a row (2015-2020), and is consistently ranked as one of the best places to live in the Midwest. We're also home to Indiana University, which consistently ranks in the Top 50 LGBTQIA+-friendly colleges and universities.
Look around town and you'll see rainbow flags hanging in shops and restaurants throughout our city. Visit during August and you'll see our rainbow-painted sidewalks. Whether you're looking to move here or you're staying for just a few days, you'll find a sense of comfort and belonging in Bloomington's welcoming community.
 
LGBTQIA+ Celebrations
PrideFest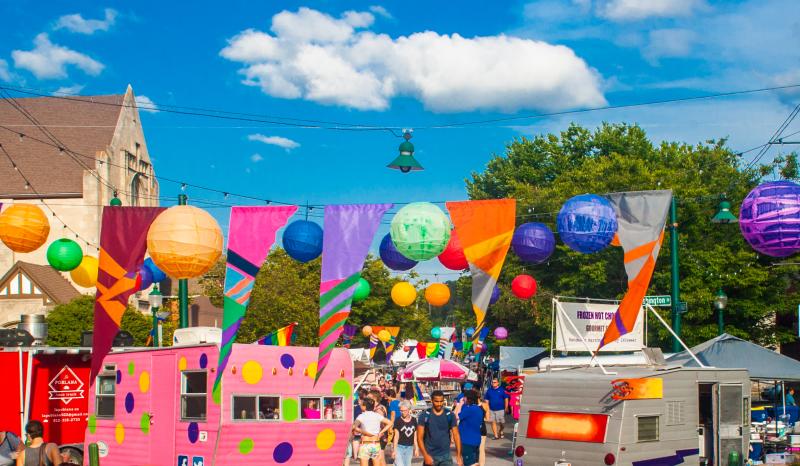 B-Town is home to not one, but two Pride festivals. We host PrideFest in late August once the IU students have returned — you can expect fun for all ages, including live music, drag performances, art exhibits, street food from local food trucks, and more. Most importantly, you can expect to boldly celebrate what makes those in the LGBTQIA+ community unique with both those who are a part of the community and non-LGBTQIA+ folks who fiercely support the community.
 
PRIDE Film Festival
At the end of February, we also host the PRIDE Film Festival, an event that celebrates the diverse LGBTQIA+ community through film, dancing, musical performances, speaker series, and more. The festival aims to raise awareness of a variety of issues and experiences within the community, ultimately fostering further acceptance and appreciation of diversity among humankind.
 
Pride Month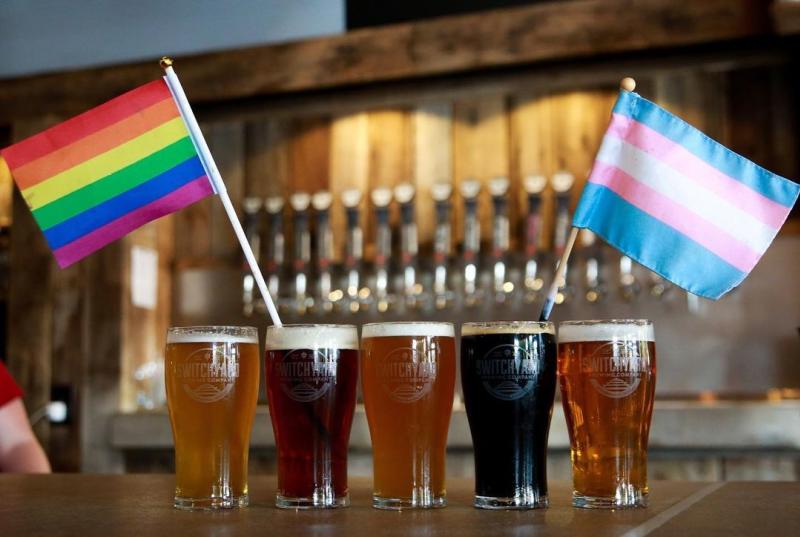 Photo by Switchyard Brewing
While neither festival takes place during Pride Month, you can expect to see an outpouring of celebration and support for LGBTQIA+ folks in town from local businesses, the university, and Bloomington residents during the month of June. We take every opportunity to celebrate our rainbow friends, during both Pride Month and throughout the rest of the year.
 
IU LGBTQIA+ Events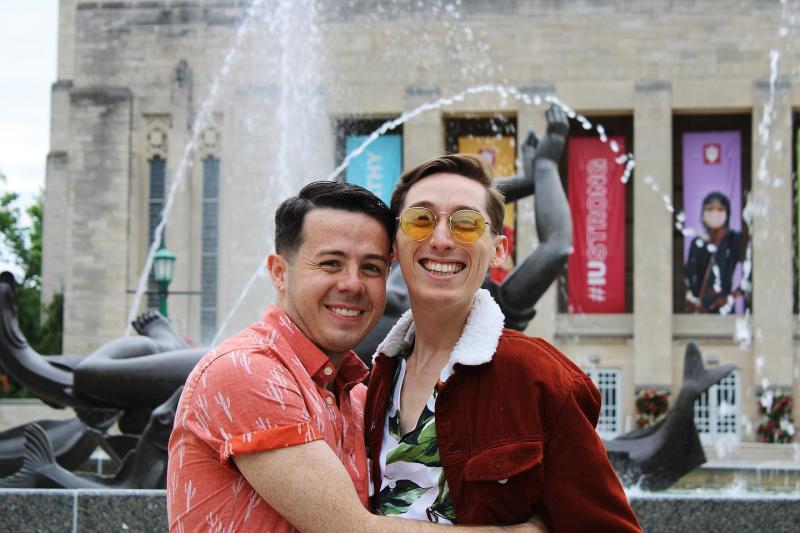 Photo by Nicolas Gray
Indiana University's LGBTQ Alumni Association also hosts several events throughout the year, including Celebration Weekend, an event that acknowledges and honors the achievements of IU LGBTQIA+ alumni, staff, faculty, and students, as well as a National Coming Out Day Celebration, Queer Trivia & Pride Dance Party during Pride Month, Women's Basketball Pride Night, and more.
 
LGBTQIA+ Attractions
The Back Door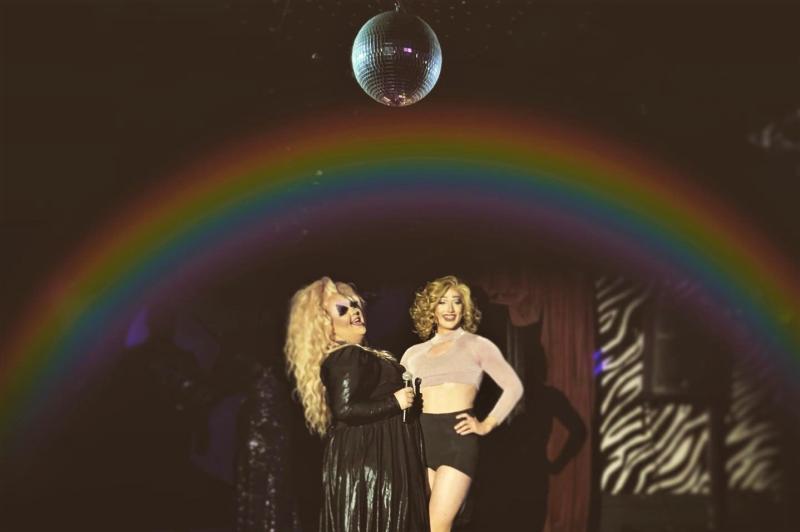 Photo by Vex Beaverhausen
The Back Door is Bloomington's only gay bar, located in the heart of downtown. The bar frequently hosts drag, burlesque, and cabaret shows, as well as live music, dance parties, and karaoke, offering a fabulously fun time for anyone who walks through its doors. They also recently added an outdoor patio to the back of the bar, which is the perfect late-night spot during the warmer months.
 
Cardinal Spirits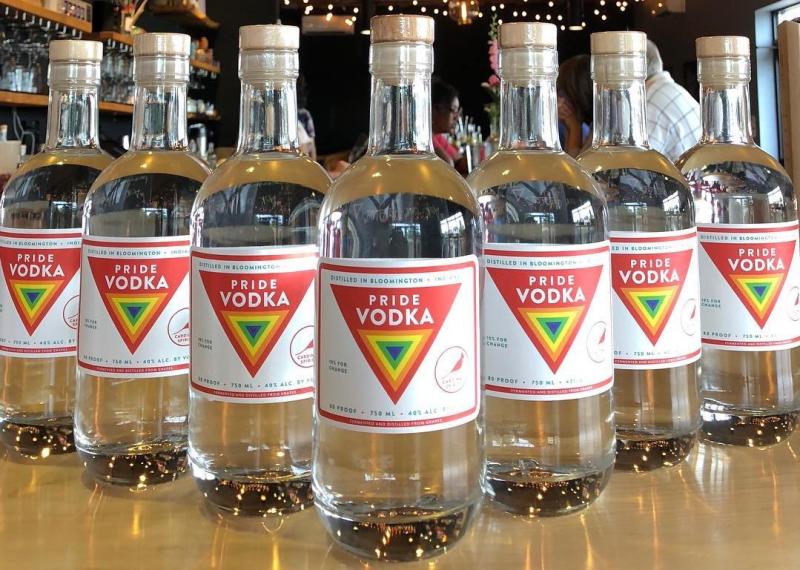 Photo by Cardinal Spirits
Cardinal Spirits is Bloomington's only craft distillery, and they've established themselves as an outspoken ally by creating and selling their exclusive, award-winning Pride Vodka in support of the LGBTQIA+ community. The distillery donates 10% of every bottle's proceeds to LGBTQIA+ organizations with the goal of celebrating, educating, and strengthening our community. The first bottle of Pride Vodka was filled on June 26, 2015 — the day the Supreme Court legalized same-sex marriage nationwide. Cardinal Spirits has been selling the special-edition vodka in the name of equity, liberty, justice, and glitter ever since.
 
Gather :handmade shoppe & co.: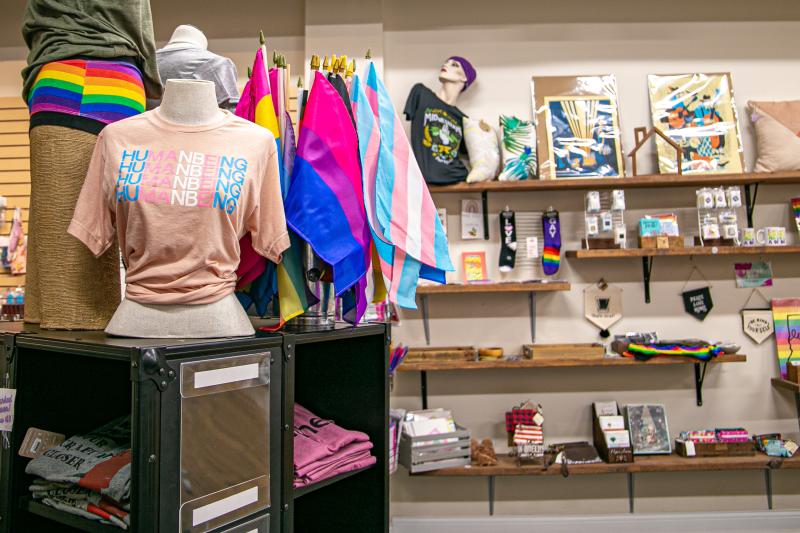 Gather, a local gift shop that showcases handmade goods created by emerging & independent artists, dedicates several displays to LGBTQIA+-themed apparel, home decor, art, accessories, and more. You'll find a flag for every sexual orientation and gender identity, rainbow gear for any occasion, and much more.
 
Kinsey Institute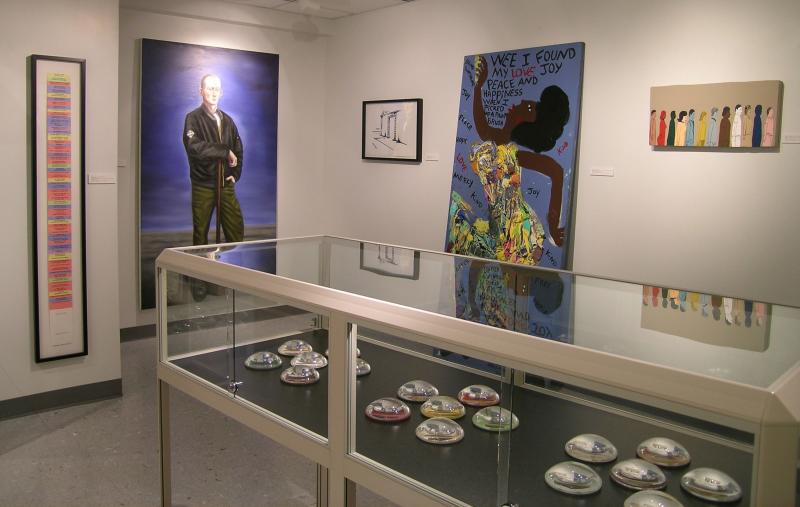 IU's Kinsey Institute is the trusted source and premier research institute for scientific knowledge on critical issues in sexuality, gender, and reproduction. Their mission is to foster and promote a greater understanding of human sexuality and relationships through research, outreach, education, and historical preservation — their collections can be perused by appointment in Lindley Hall during weekdays.

Looking for more to see and do in Bloomington? Check out these blogs: