Being a Tourist in Bloomington
Categories: Family Fun, General
Blog contributed  by Alicia Blatz, a local resident and part of the Circle Initiative. The Circles Initiative is part of the South Central Community Action Program, and helps connect people and families living in poverty with volunteer allies. These individuals and families are called leaders, as they are leading the way to a better life. The circle of allies will provide the leader with support and guide them to resources that will help them in the quest to move out of poverty. 
Alicia is a leader within the Circles Initiative, and she was chosen to participate in the Visit Bloomington "Be a Tourist in Your Own Town" activity. She, along with her ally Jennifer, were given $350 (the approximate amount that two average visitors would spend on a trip to Bloomington) to explore the community as if they were a tourist. Below is a summary of Alicia and Jennifer's experience.
We have gotten to do so many things with $350. I didn't realize that with that amount of money you could have so much fun! 
First, we visited the WonderLab Museum with my two children. It was the first time they've been to WonderLab. My three-year old daughter's favorite part was the water activity. She got to feel the water, see how it reacts after putting different objects over the water stream that that goes shooting up in the air. There were blocks in a different stream of the water too. She learned that when you put blocks in front of a water stream, it made the water go different directions. My five year old son liked the whole place. He learned about how magnets work he liked the bubble section, all the different building areas. The WonderLab is a fun way to teach children about how things work.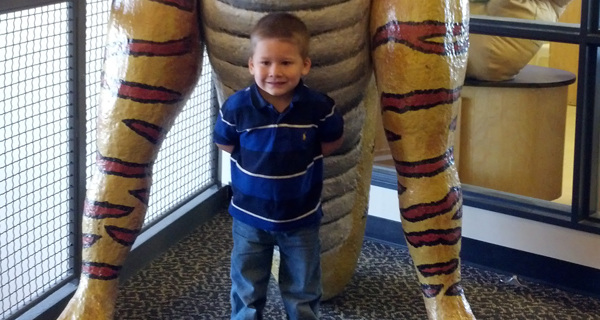 Then the four of us (Jennifer, me and the kids) went to the Bloomington Bagel Company for lunch, and took it with us on the B-Line Trail. The kids liked looking at the mural and animal sculptures along the way. After lunch we played hide and seek under the big limestone table and chairs sculpture and took pictures while we tried to stay out of the way of the joggers and bicyclists.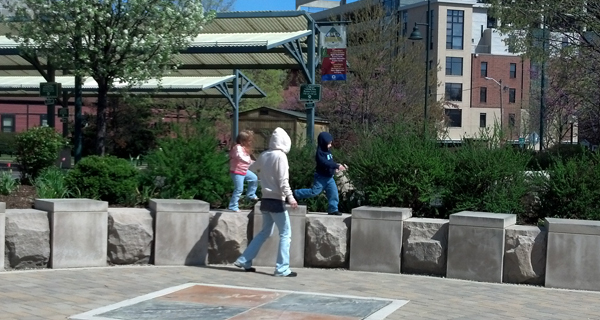 On another day outing, Jennifer and I ate lunch at a restaurant called Bub's. They have wonderful cheeseburgers and fries. It's right downtown so you can see all the people outside while having a great meal. After lunch, we walked around downtown Bloomington. They have lots of different specialty shops and restaurants. We browsed around at the Game Preserve and By Hand Gallery, which was fun. Then we bought souvenirs at Cactus Flower and at Global Gifts, and treats from Blu Boy Chocolates. They had amazingly tasty chocolates! It had been a long time since I was downtown and quite a few things had changed. There is a lot to see and do, and we had a great time walking around the square.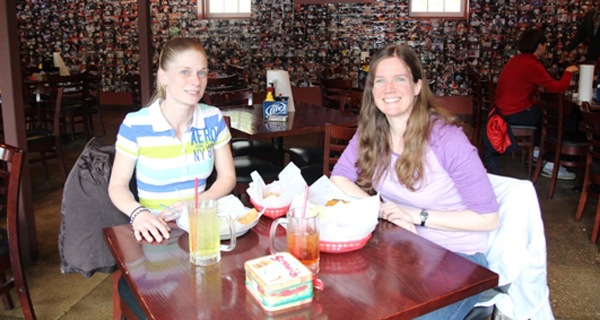 The children got cute shirts from the Indiana Shop, and they also got quite a few toys from the WonderLab gift store. These are great toys that are fun to play with and help them learn - a bank that has optical illusions, a boat that teaches them about air, a catapult that teaches about gravity, a bear that teaches about reactions and gravity, and magnets they can build with. They are great new toys that help their minds grow. It's wonderful!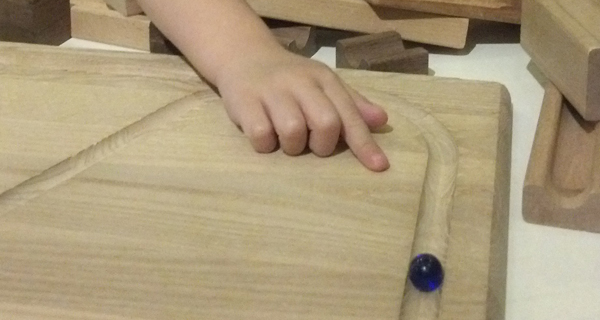 Our last outing started with lunch at Smokin' Jack's Rib Shack. The food was wonderful!  The kids ate for free and the environment was definitely kid friendly. Then we took the kids to Jump-N-Joeys.  It was also their first time going to this fun bounce house and arcade. It's a great place for kids to be safe and have fun. There are lots of games and prizes, great big slides and areas for little kids to jump too. We all had a blast. My son played a game and won 500 tickets! Then my daughter played the same game and also won 500 tickets! They had a hard time deciding what all to get with that many tickets. It was so exciting for me just to see them have fun.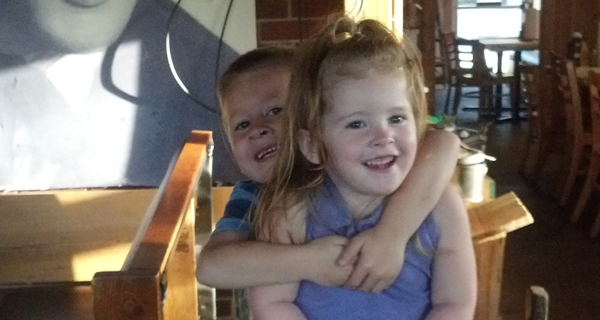 There are so many great places you can go in Bloomington, my hometown. I hadn't realized that you could do so much for little amounts of money. I am so glad and thankful to have the opportunity to enjoy our town!