Best Hammock Spots in Bloomington
Categories: Outdoors
The sun is shining, the pollen count is peaking, the birds are chirping, and the flowers are blooming. Now that spring is here, it's time to head outdoors and appreciate nature from the comfort of your own hammock. If you're looking for somewhere new to post up and hang out, here are some of my favorite spots around Bloomington.
There's nothing better than listening to the flowing river as you begin your afternoon siesta. You might get a little wet attempting to hang your hammock up, but I'd say the atmosphere is worth it.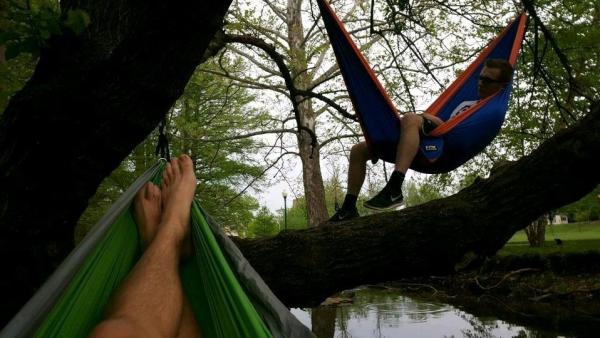 Photo credit: @alex3mmyers
Sunrise or sunset: the view from your hammock anywhere around Monroe Lake is unrivaled.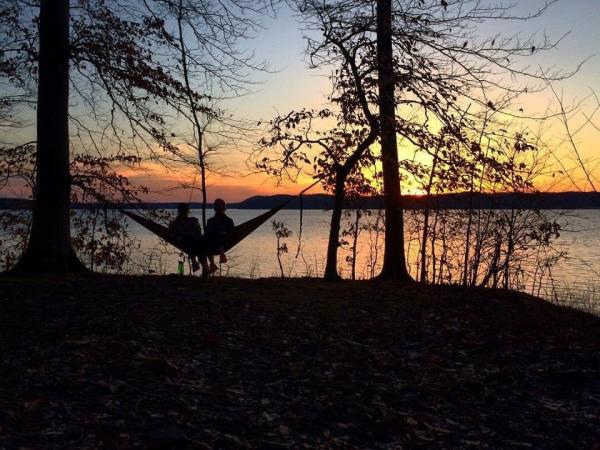 Photo credit: @the_sarahbellum 
IU Tailgating Fields 
Believe it or not, there is more than one use for these fields. Although I don't recommend tailgating and hammocking at the same time, this is a quiet spot to study or get away from the other crowded spots on campus.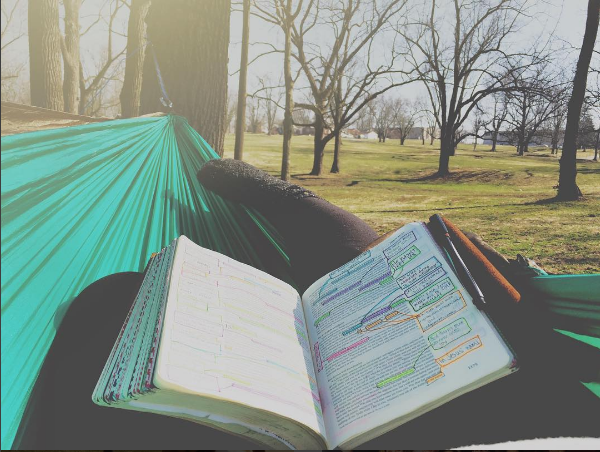 Photo credit: @paigehoffeditz 
This is one of those spots that is perfect for pre/post class hammocking. If you're like me and always arrive 15-30 minutes early, throw up the hammy and relax before your boring Chem lecture.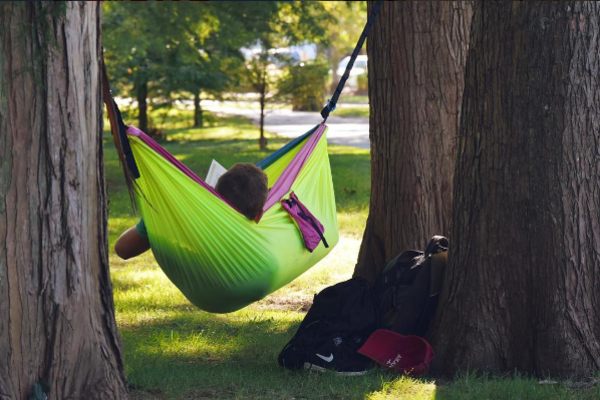 Photo credit: @officialIMU
We are very lucky to be surrounded by many different forests and parks within a short drive from Bloomington. If you are looking for a change of scenery, grab some friends and make the short drive and take in the stunning foliage.
Photo credit: @maddyvonderohe
Check out a book from the nearby Wells Library and take your studying outside. I promise that learning about Microeconomics while hanging from a tree is much more enjoyable than in the stacks.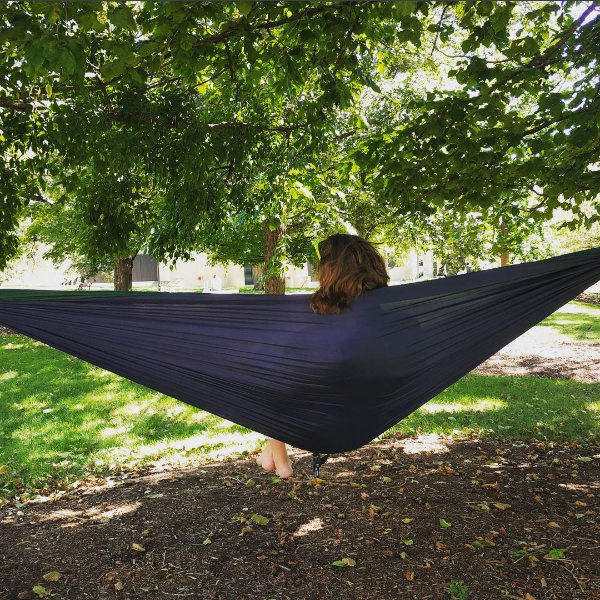 Photo credit: @hermanbwells
This state forest often gets overshadowed by nearby Yellowwood State Forest or Lake Lemon, but provides plenty of hiking trails and ample hammocking spots. Lace up the hiking boots and explore some of the beauty it has to offer, and then reward yourself with a relaxing hang out afterwards.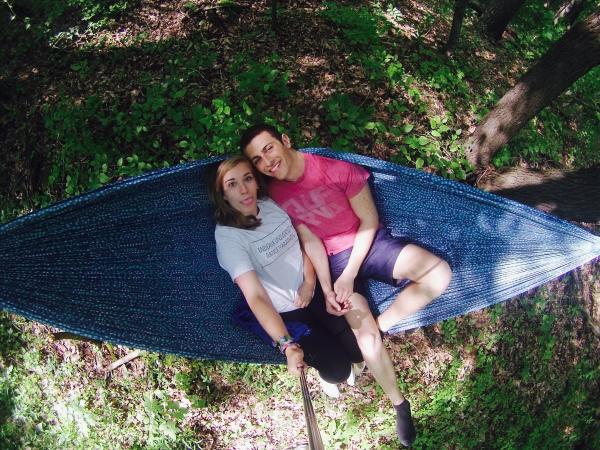 Photo credit: @maddyvonderohe
By far the most frequented and my personal favorite spot to throw up my hammock is Griffy Lake. Plenty of spots to set up multiple hammocks, a picturesque view of the lake from tons of different angles, and the close proximity to campus make this a clear winner. Bring some snacks, put on your chill vibes playlist, and spend an entire afternoon here appreciating the beauty of good ole Bloomington.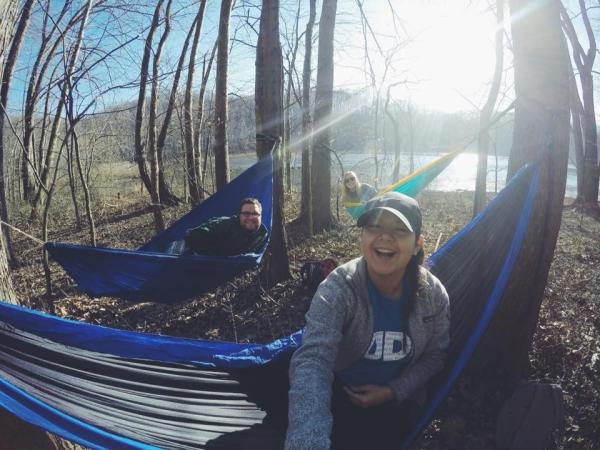 Photo credit: @paatsyclaree

Photo credit: @harlesbarkley21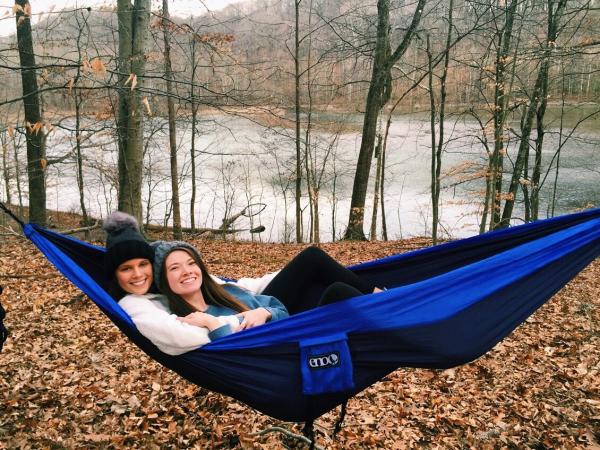 Photo credit: @riley_keating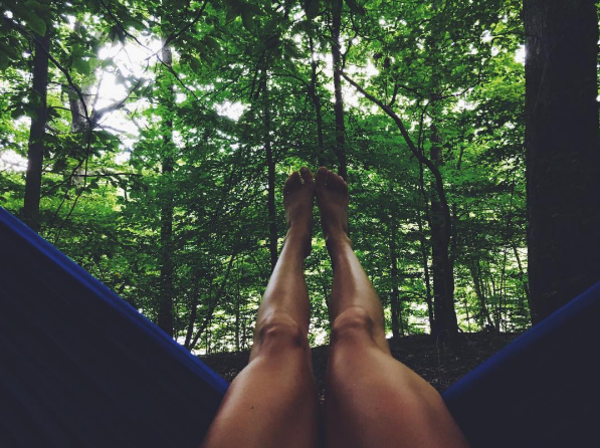 Photo credit: @imsrymissjackson
Don't have a hammock yet? Visit JL Waters or Seaview Outfitters in the downtown square to find the perfect color and style of your new favorite outdoor accessory.