Monday, February 14, 2022
Best Places to Hang a Hammock in Bloomington
Categories: Outdoors
The sun is shining, the birds are chirping, and the flowers are blooming. That can only mean one thing: spring is here, and it's time to head outdoors to rejoice in warm weather's return. One of the most peaceful ways to do so is by hanging a hammock at a prime nature spot, and Bloomington has plenty to offer. Grab a book, a pair of headphones, a light jacket, and — of course — your hammock.
 
Ballantine-Woodburn Woods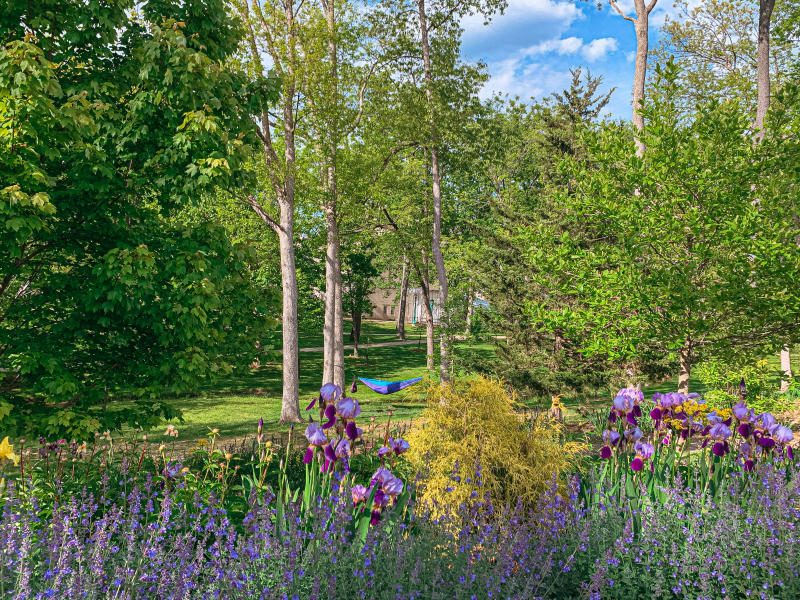 The Indiana University campus is full of excellent hammocking locations, and the wooded expanse between Ballantine and Woodburn Halls is one of our favorites. The Campus River runs through the woods, a gentle rushing of water to be heard after a rainy day. Hang your hammock near the Bryan House and Conrad Prebys Amphitheater for a breathtaking view of the gorgeous spring landscaping — on a particularly breezy day, you might even get a whiff of the flowers' scent in the wind.
 
Cox Arboretum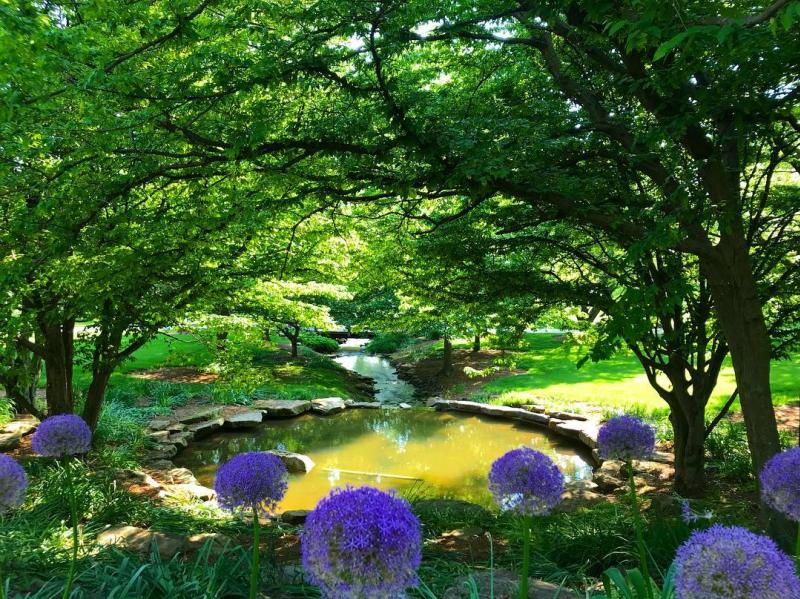 Photo by @firaku_da_costa_freitas on Instagram
Another stunning hammocking spot on IU's campus is the Cox Arboretum. Landscaped with Indiana-native trees, a picturesque pond & waterfall, and plant life from around the globe, the arboretum offers 11 acres of tranquil beauty. Hang your hammock at the water's edge for maximum peaceful energy, or string up near the gazebo where spring blooms are abundant.
 
Dunn Meadow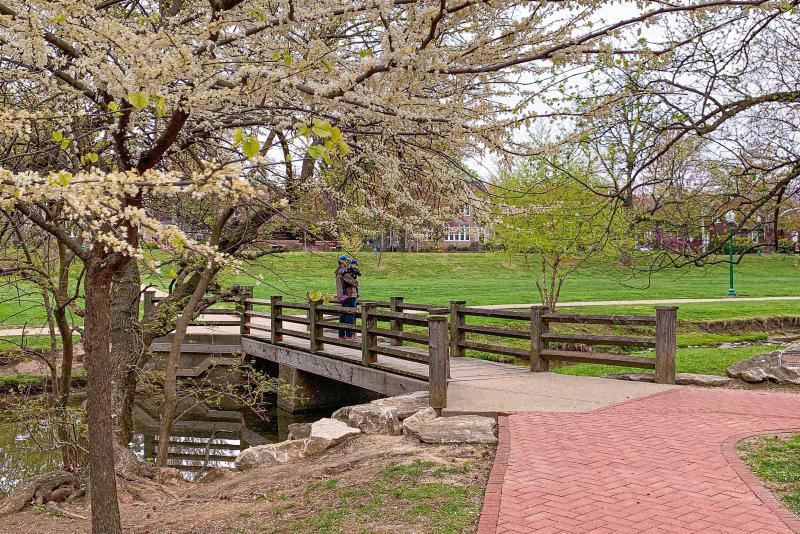 Dunn Meadow is a peaceful expanse of land located in front of Indiana University's Indiana Memorial Union. The Campus River cuts through this area of the university's grounds as well and is lined with plenty of trees, perfect for hanging your hammock. If the idea of spending an afternoon lazing by the river is most exciting to you, Dunn Meadow is the best place to do so.
 
Griffy Lake Nature Preserve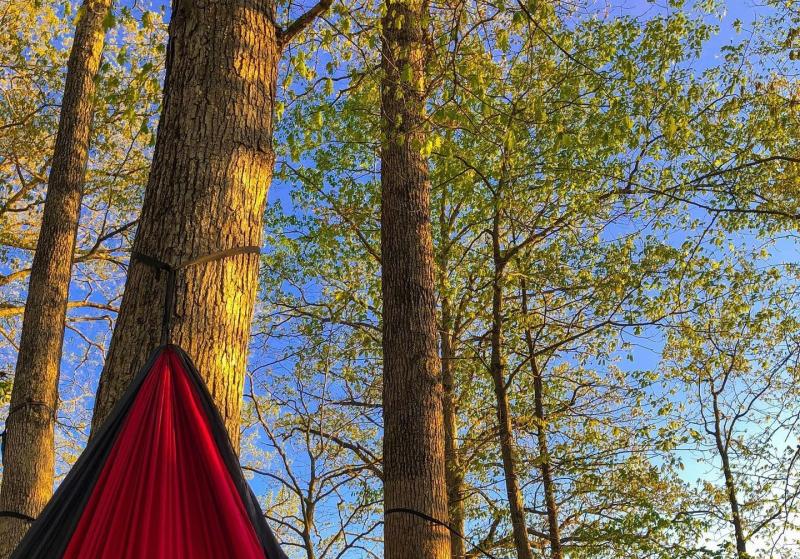 Photo by @ainsleyjohnston on Instagram
Griffy Lake Nature Preserve offers plenty of spots to hang multiple hammocks — ideal for groups — picturesque views of the tranquil lake, and is within a 5-10 minute drive of both campus and downtown. If you're looking for a more quiet location than the aforementioned spots without straying too far from town, and/or a place that offers space for several hammockers, Griffy Lake is the ideal place to set up.
 
Hoosier National Forest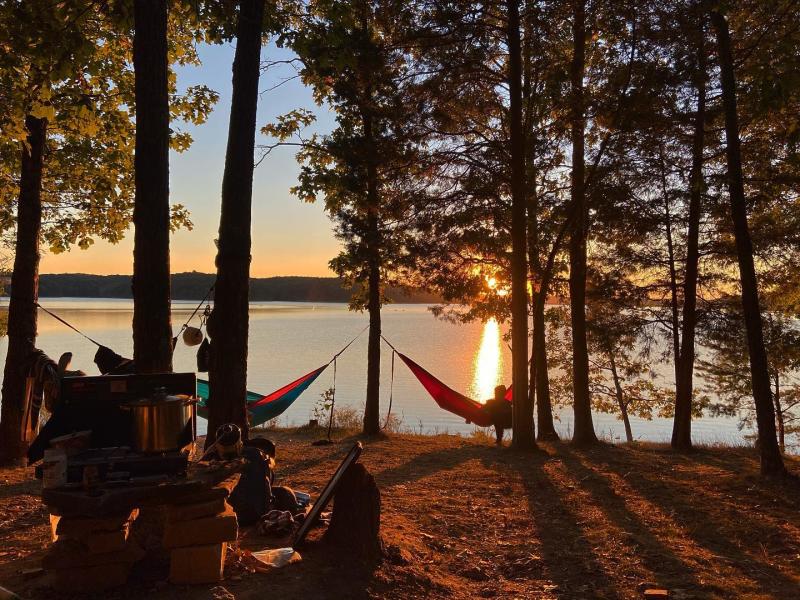 Photo by @chlomago on Instagram
If you're looking for the most quiet location, a forest of towering trees, and stunning lakeside views, head to the Hoosier National Forest. Finding a place to hang your hammock won't be an issue in the over 200,000-acre national forest, which partially borders Monroe Lake. Spend a day in The Hoosier, or turn your hammocking quest into a multi-day camping trip with friends and family. 
 
Don't have a hammock yet? Visit downtown's J.L. Waters & Co. to find your new favorite outdoor accessory.