Best ways to celebrate spring in Bloomington
Categories: Outdoors
Ever since winter started to fade, everyone in town looks like thousands of woodland critters waking from hibernation. We step out onto the newly uncovered grass, blink in the sunlight, and marvel that we made it through another winter.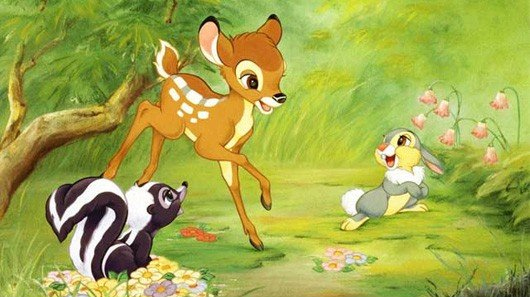 Take advantage of this miraculous weather with some of Bloomington's best ways to welcome spring!
Stroll a vineyard
Oliver Winery and Butler Winery have beautiful vineyards that you can explore, and they're just waking up for spring! Don't forget to stop by their tasting rooms and sample delicious locally made wine.
Enjoy the arts at IU
Indiana University's world-renowned schools for music, theater and dance present tons of concerts and performances showcasing their talented students' hard work. You'll be amazed at some of the budding stars, and many of these shows are free to attend. See our Events Calendar and search by day and/or category.
Bloomington Community Farmers' Market
I can't wait until this opens in April! Nothing tops the Bloomington Farmers' Market in the Showers Plaza by City Hall, where thousands of people gather each Saturday morning for local produce, live music and delicious prepared foods.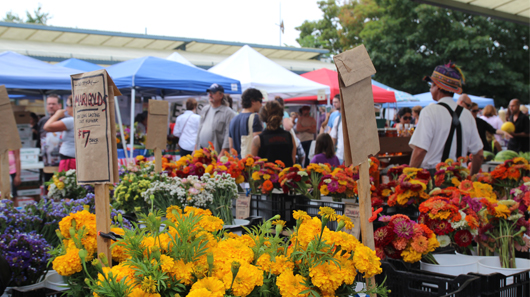 Hoosier Half Marathon & 5K

There's no better way to explore downtown Bloomington and the IU campus than on foot. Why not move those feet with more than 1,000 other runners (and joggers!) in this hilly but rewarding race? The Hoosier Half takes place April 9, so sign up soon.
Tibetan Mongolian Buddhist Cultural Center
Visit the beautiful campus of one of Bloomington's own Buddhist monasteries. The Dalai Lama himself has stopped by about seven times. You can explore the grounds of the TMBCC and even step inside some gorgeous buildings.
Eat and drink on a downtown patio
Patio season should be a city holiday, because it's probably the happiest time of the year. Patios at downtown restaurants are the perfect places to enjoy some local beer or wine, split an appetizer or two, and people watch.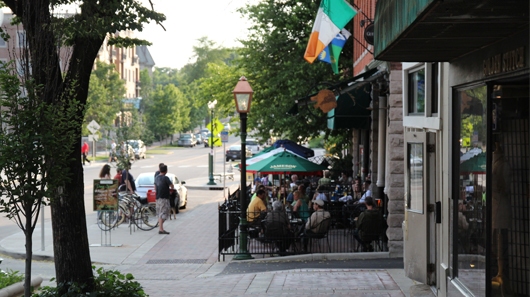 Mosey down the B-Line Trail
Running straight through the heart of downtown, this former railroad track was transformed into a footpath for pedestrians, bikes and more. The B-Line Trail brings you straight to the wooded Clear Creek Trail on the south side of town.
Hike in the woods
Monroe County is covered in hilly forests. From the Hoosier National Forest to Beanblossom Bottoms, you'll have no trouble escaping the city for some breathtaking views and peaceful tranquility. Be the first to see new leaves and little budding flowers in the great outdoors!