Wednesday, November 2, 2022
Bloomington Holiday Gift Guide
Categories: General, Shopping, Arts & Culture, Outdoors
The holidays bring about a flurry of season's greetings: friends & family, twinkling lights, many traditions across Hanukkah, Kwanzaa, and Christmas, charming decorations, cozy hot cocoa, cult classic movies & specials, pillows of snow, scrumptious treats, and, of course, presents stuffed in stockings and placed under the tree. It's the most magical time of year, filled with the spirit of giving to the loved ones in our lives.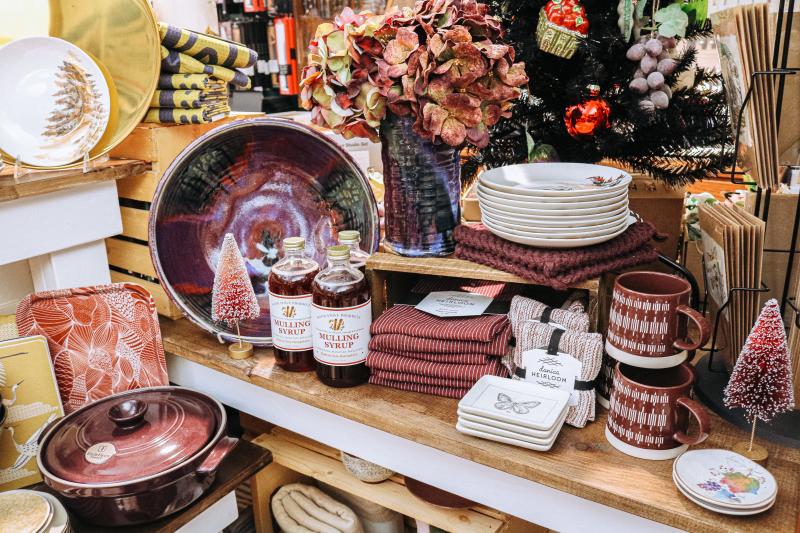 If you're looking for gift ideas for friends and family, look no further than the Bloomington Brick & Mortar Holiday Gift Guide. You'll find a variety of locally-crafted and curated goods, all sold by small businesses in Bloomington's downtown district. While placing your holiday gift order on Amazon may be as simple as tapping your phone screen, spending a day shopping downtown's locally-owned & operated stores celebrates the true meaning of the season: giving to others. 
Shopping small during the holidays means supporting the Bloomington community we all love so much. Beyond supporting local businesses, shopping small also offers a wonderful holiday experience that online shopping simply can't match. Enjoy an afternoon spent downtown with your partner, a friend, or a family member as you peruse downtown's many stores, handpicking items for your loved ones and basking in the magical holiday ambiance. Admire the twinkling lights lit by Santa himself, warm up with a Christmas-flavored latte from a local coffee shop, stop in Fountain Square Mall to see the intricate holiday displays, and enjoy a cozy winter dish at the finish of your excursion at one of downtown's many local restaurants — it's undoubtedly the most festive way to accomplish your holiday shopping this season!
 
Looking for more shopping in B-Town? Check out these blogs: