Wednesday, October 19, 2016
Bloomington Holiday Market Preview
Shopping local in Bloomington is easy, especially when it comes to the holidays! The Artisan Guild of Bloomington  and Bloomington Handmade Market are coming up in November to help you get all of your holiday shopping done! 
The Artisan Guild of Bloomington Show takes place November 4-5 and is the collaboration of the Local Clay Potters' Guild, the Bloomington Weavers and Spinners Guild and the Indiana Glass Guild. At their annual holiday show, visitors will be able to view and purchase quality art, learn about the craft through demonstrations and displays, and meet the artists. On November 12, the Bloomington Handmade Market will have over 60 vendors showing the best of indie handmade, featuring handmade bath and body, screen printed tees, illustrations, cards, and original paintings, gorgeous jewelry, handmade children's items and clothing. Since the holidays will be here before you know it so we thought we'd chat with some of the incredible artisans in the Monroe County area to find out what we can expect at this years Handmade Market and Artisans Guild of Bloomington Show. 
Local artist, Rebecca Lowery, creates whimsical colorful functional pottery thrown and altered with underglaze and glaze fired to cone 6. She says, "I want my pots to look like they are going to get up and walk away." Check out Rebecca's quirky pots at the AGB show! For more information visit her website.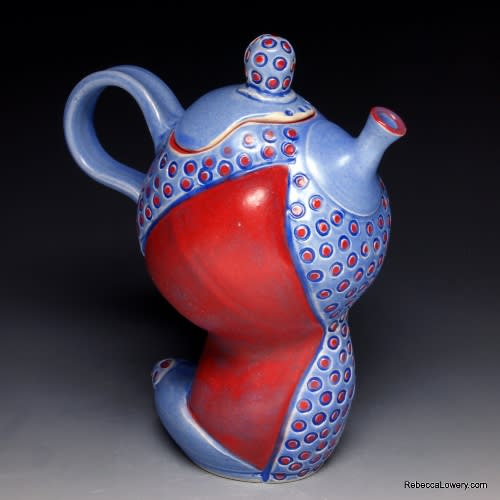 In Case of Emergency Press is more than a commercial printing business. This Bloomington based custom print shop and design studio creates apparel, vivid artist quality posters, unique vinyl, CD and cassette packaging, tote bags, coffee bags, and fine art screen prints. With over 10 years of experience, owner and artist Jarod Isenbarger has perfected the art of screen printing for a variety of substrates. Jarod says, "printmaking is an art about discovery, experimentation, and process. We cannot thank our local support enough, and look forward to many more years." To get in touch please visit their website or follow them on Facebook and Instagram. In Case of Emergency Press will be participating in the Bloomington Handmade Market.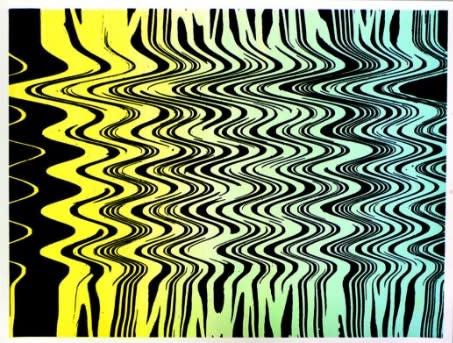 Casey Muskens-Toth, owner of CMT Pottery provides functional ceramics for the everyday life. Each calm yet, vibrant piece is one of a kind and can serve multiple functions. CMT Pottery is rooted locally in Bloomington, IN and welcomes custom orders from near and far.  Follow CMT Pottery on Facebook and Instagram and be sure to stop by and see Casey at both shows!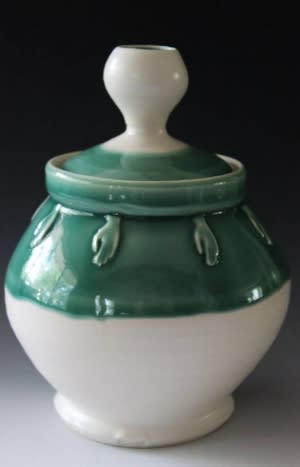 The holiday markets feature more than art. Jennifer Bland of The Virtuous Bee, creates body butters, soaps, salves, and more using locally sourced beeswax and honey. One of her specialty products is a tattoo balm called Bee Covered! Check out Jennifer's products at both holiday shows.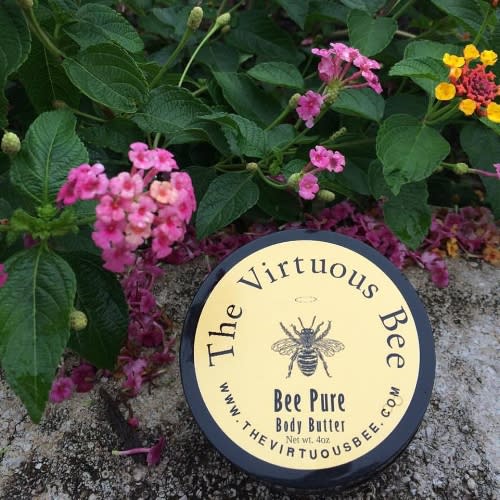 Happy shopping!