Thursday, August 20, 2015
Bloomington PRIDE Summerfest
Categories: Festivals
It may surprise you to know that Saturday, August 29 will only be the second annual celebration of Bloomington PRIDE Summerfest, our fair city's summer LGBTQ pride festival. But you might already know that the PRIDE Film Festival has been going on for 12 years now every January, so we've had pride for many years.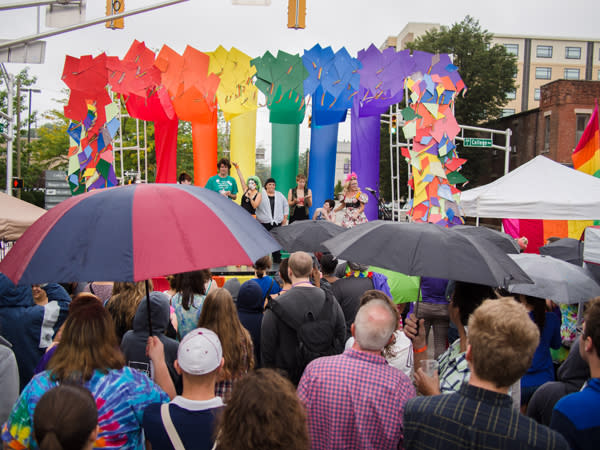 But Summerfest is different. It's a free, day-long block party with fringe events leading up to it all week. Last year's was epic, with 1,700 attendees of all ages, backgrounds, and orientations. This year, we expect more than 2,000 people to march up the B-Line and party along 4th Street.
In typical Bloomington fashion, Summerfest won't just be about live music and great food (but there will be plenty of those, too). There will also be:
workshops -- like "More than Pride: An Activism Workshop" and one on body positivity
fire dancers and aerial dancers, with hand-on demonstrations (of aerial, not fire!)
HIV testing
kids' activities
face painting
"queeraoke"
a kickoff party at Cardinal Spirits and a foot parade up the B-Line Trail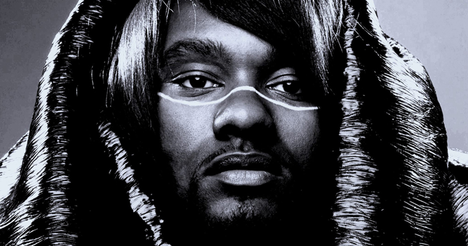 The headliner for Summerfest's main stage is Tunde Olaniran, a queer electro-pop and R&B musician/choreographer from Michigan. His music is infectious and his performances are absolutely one of a kind. Check out his music video for The Highway.
We Bloomingtonians are prone to challenging ourselves to be more artistic, more thoughtful, and more inclusive, and you'll see that at Summerfest. Organizers (myself included; I volunteer on the marketing committee) have worked hard to make a festival that welcomes all people and demonstrates to visitors that Bloomington is a wonderful city for a diverse spectrum of individuals and families.
Here's the schedule of events and performers.