Bloomington's Best Camp Sites
Categories: Outdoors
With our rolling hills and endless miles of forests, Bloomington has plenty of scenic places to camp. No matter where you go, you're within a half hour from one of our many gorgeous lakes and downtown shopping. Pitch a tent up on a wooded ridge for a wilderness getaway, or rent a cabin for a luxurious weekend retreat.
Primitive Camping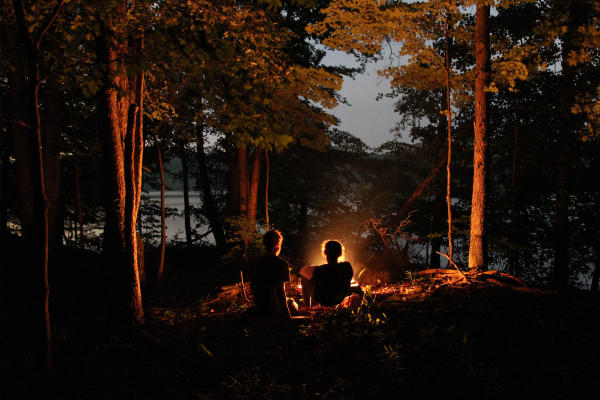 Paynetown State Recreation Area
The Paynetown State Recreation Area is only six miles from Indiana University's campus--perfect for those wanting to stay close to town while getting a breath of fresh air. Located right on the edge of Monroe Lake, camping here provides access to fishing, boating, swimming, water skiing, and more. 
Blackwell Horse Camp
Blackwell Horse Camp is the place to be if you're an equestrian looking to rough it. Located in the Hoosier National Forest and in the middle of the beautiful Charles C. Deam Wilderness, this primitive camp is perfect for horseback riders and mountain bikers alike. Make sure to grab a horseback riding permit before you hit the trails!
Charles C. Deam Wilderness
If dispersed camping is more your style, the Charles C. Deam Wilderness is a great place to camp. Take a trip down one of the many hiking trails in this slice of wilderness and when you're ready to hunker down for the night, set up camp!
Jellystone Park at Lake Monroe
Although it may be known for its cabins and Yogi Bear visits, Jellystone Park also offers visitors primitive camping options. With campground in a wooded area and nearby fire rings for making s'mores under the stars, this is a great place to take your kids for their first camping trip.
Hardin Ridge Recreation Area
Another Monroe Lake campground, the Hardin Ridge Recreation Area offers everything that the Paynetown State Recreation Area does, but on the south side of Monroe Lake! Make sure to check out the nearby 2-mile trail for some light hiking or mountain biking around your campsite.
RV Camping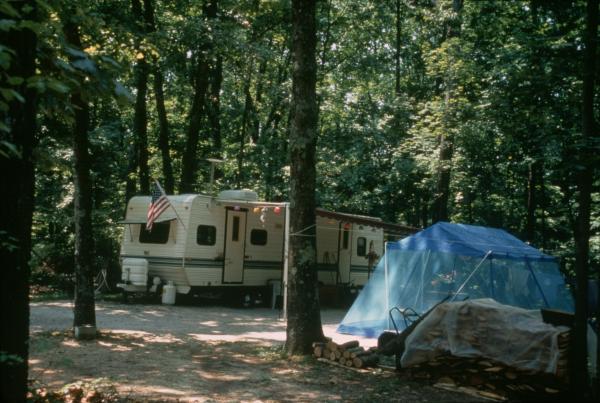 Jellystone Park at Lake Monroe
At Jellystone Park, you can rent an RV or bring your own to set up at any of the sites located near all of Jellystone Park's amenities! With concrete or dirt sites (all guaranteed to be level), free wireless internet, and full hookups, there are plenty of ways to stay in comfort at one of the 100 RV sites here.
Lake Monroe Village
Wifi, full hookups, and paved sites are all available at the Lake Monroe Village, just a short drive away from Monroe Lake. There are also restrooms, showers, and laundry at this RV site if you're looking for more creature comforts on your trip.
Paynetown and Hardin Ridge Recreation Areas
The Paynetown and Hardin Ridge recreation areas have gravel sites for you to camp, complete with fire rings and hookups. With Monroe Lake close by, there's ample swimming, fishing, kayaking, and more available to you, as well as trails for hiking and mountain biking around Hardin Ridge and a playground at Paynetown.
Cabins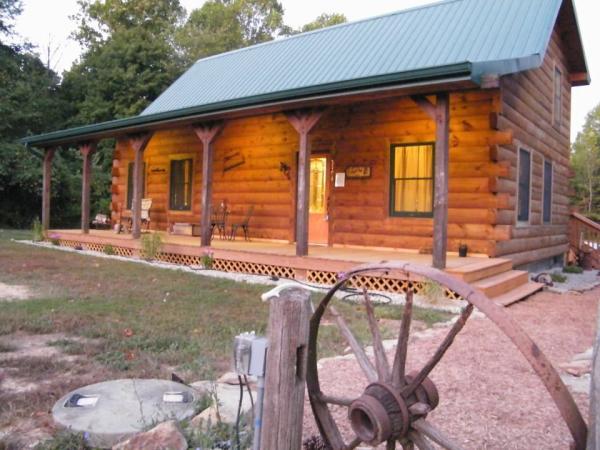 Hoot Owl Log Cabin
Located a short drive from Lake Lemon, Monroe Lake, and downtown Bloomington, the Hoot Owl Log Cabin is perfect for those with a busy schedule who want to do a little bit of everything during the day and relax somewhere off the beaten path at night.
The Lake House
One mile from Monroe Lake's Moore's Creek boat ramp, you'll find The Lake House tucked away in the woods. Rent a boat and spend the day water skiing, swim at the Fairfax State Recreation Area, or enjoy the three complimentary kayaks that come with your stay.
Lemon Ridge Lodge
Right between Bloomington and Nashville, located on the southern ridge of Lake Lemon, the Lemon Ridge Lodge is tucked into the serene scenery. Perfect for family getaways or a trip with friends, the Lodge has several guest cabins, a hot tub, and a tree house for guests!
Lake Monroe Village
With cabins for two or the whole group, the Lake Monroe Village has something for every visitor. With amenities from basic log cabins to huge spaces with satellite TV and full kitchens, you can decide how you want to spend a weekend in over 130 acres of Southern Indiana beauty.
Jellystone Park at Lake Monroe
Jellystone Park has everything from rustic cabins to comfortable lodges at their family-friendly camp. Outdoor pools, visits with Yogi Bear and Boo-Boo, a water park, and a hiking trail to a hidden waterfall all await your stay.