Brewed in Bloomington
Categories: Wine & Culinary
The hunt for a memorable meal is paramount when traveling. The same can be said for finding the perfect watering hole after a busy day. Bloomington is known for being a foodie town, but we have an impressive roster of brewers, winemakers, and distillers as well. Visiting their tasting rooms and pubs is a complete sensory experience. Headquarters like these are hubs for creativity and conversation; you never know what you'll get to try or who you might meet. From craft pre-prohibition pilsner and cyser to tiki rum and traminette wine, Bloomington has something pleasing for every palate. 

 
Butler Winery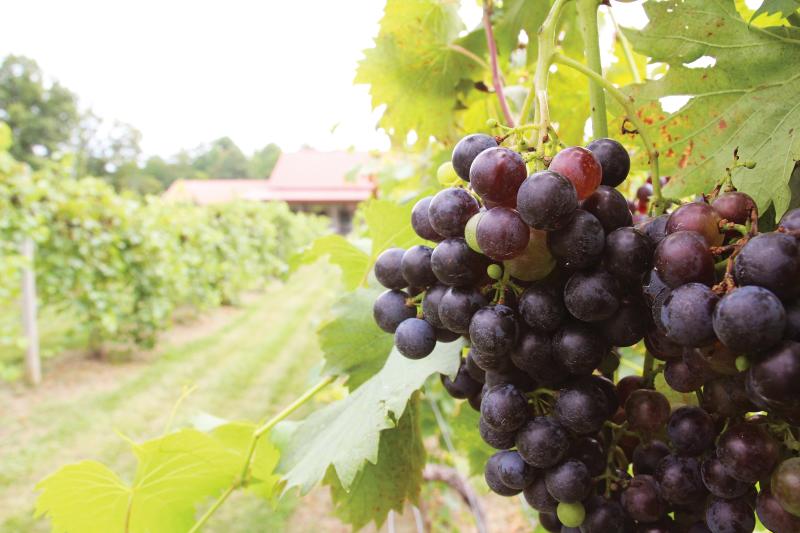 Family-owned and operated, Butler Winery has produced wine since the early 1980s. They're passionate about using locally-grown grapes in their wines and giving people a beautiful place to enjoy them. Sample twenty different wines at their downtown tasting room or at their vineyard just north of town.
Tours, tastings, and carry out sales available.
 
Cardinal Spirits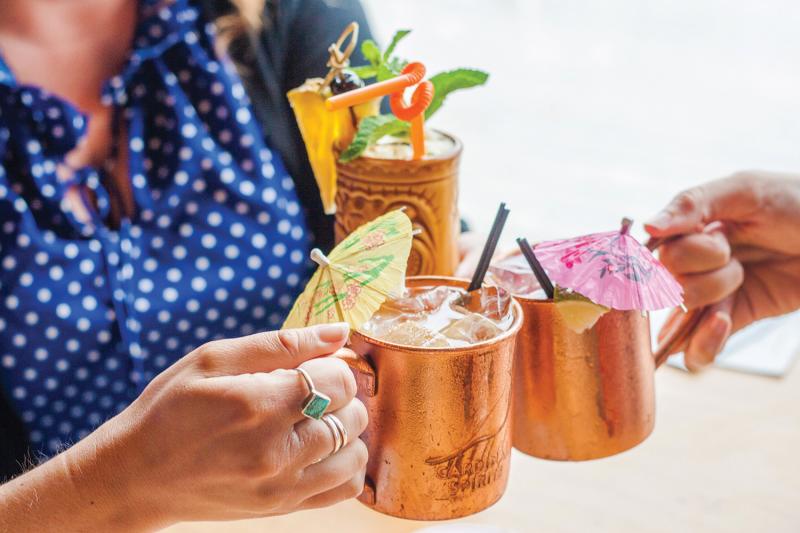 You simply have to pay a visit to our first and only craft distillery, Cardinal Spirits. Located on the B-Line Trail, this is the place to go for one of the best cocktails you'll ever have. The shrubs, bitters, syrups, and of course, the spirits, are all made by hand. Their menu changes seasonally but they can make the classics anytime.
Tours, tastings, and carry out sales available.
 
Friendly Beasts CIDER COMPANY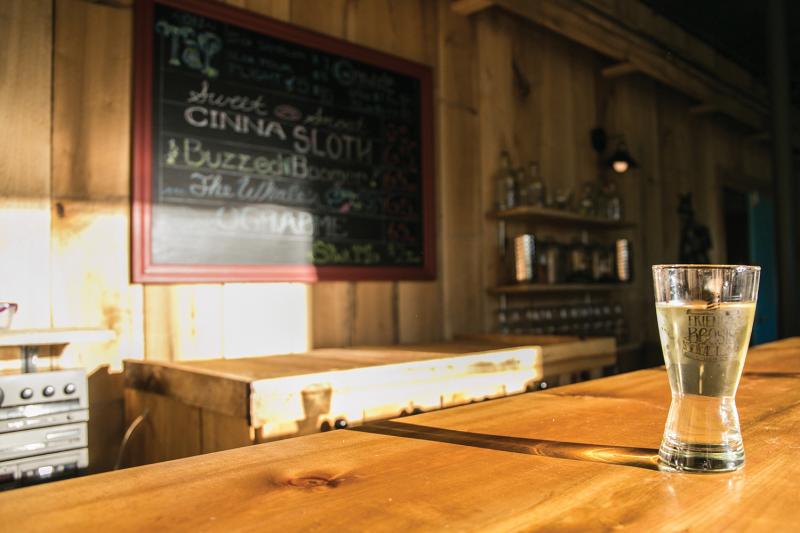 Named after their sweet but prickly rescue dog, Friendly Beasts creates small batches of hard cider infused with some really unique ingredients like local hops, cinnamon, and more. Sip on some samples on the patio with a view of Bloomington's B-Line Trail.
Tastings, flights, and growlers available.
 
Metal Works Brewing Company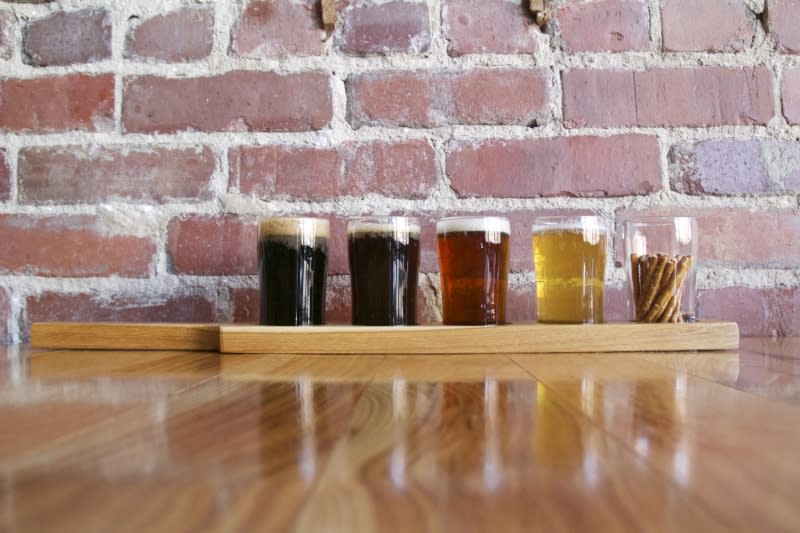 Metal Works Brewing Company is the culmination of a passion for beer, food and custom metal art. With a rotation of 12 made-in-house beers to choose from you will find something for everyone's taste. From pub fare, and flatbreads to sandwiches, soups and salads, many ingredients made fresh-in house.
Carryout sales available.
Oliver Winery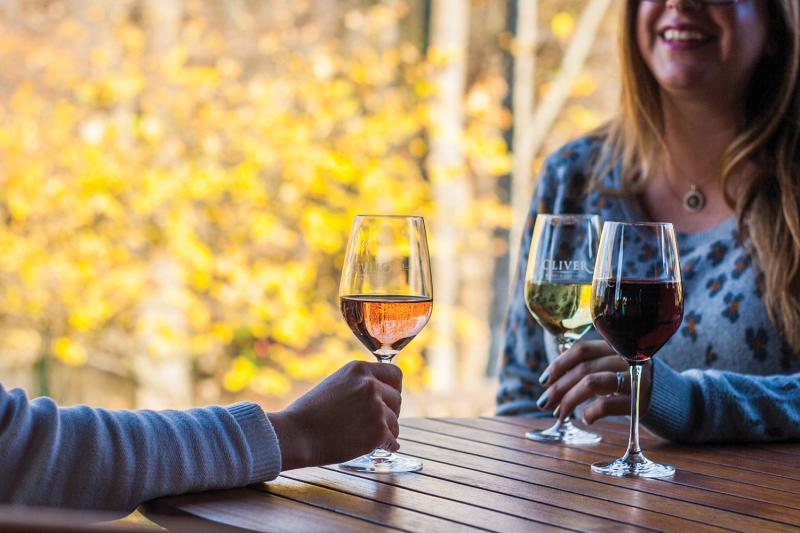 When your wine-making hobby turns out to be a lot more fruitful than expected, the next logical step is to open a commercial winery, right? That's exactly what Professor William Oliver did back in the 1970s, and Oliver Winery has since grown up to be the largest winery in the United States east of the Mississippi River. Tour their world-class winery and taste your way through their delicious selection of wines. 
Tours, tastings, and carry out sales available.
 
Switchyard Brewing Company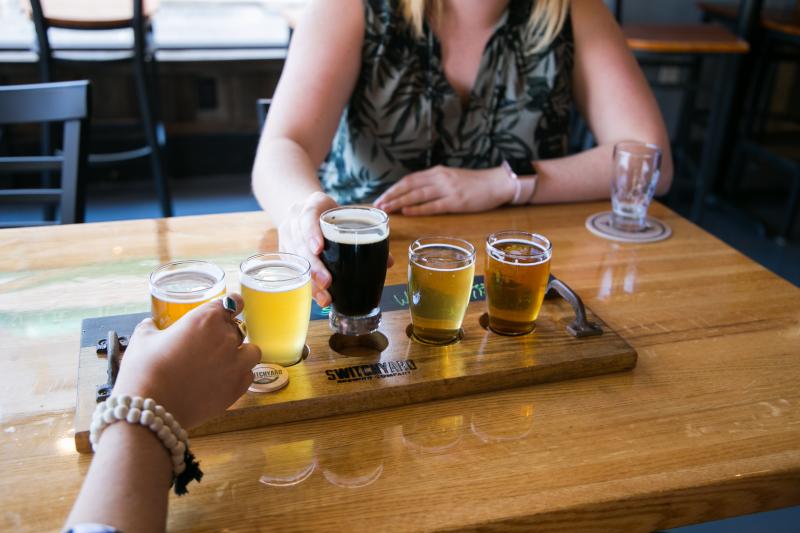 The newest addition to Bloomington's breweries has become a quick favorite. Switchyard is not only a brewery, but also an inviting, collaborative, and creative space for entrepreneurs, students, and the remote workforce. The dog and family-friendly space has become a place for all kinds of events, such as trivia, yoga, and game nights. The brewery also has daily deals including $5.00 crowlers on the first Friday of the month. 
Flights, crowlers, growlers, and private tours and guided tastings available.

The Tap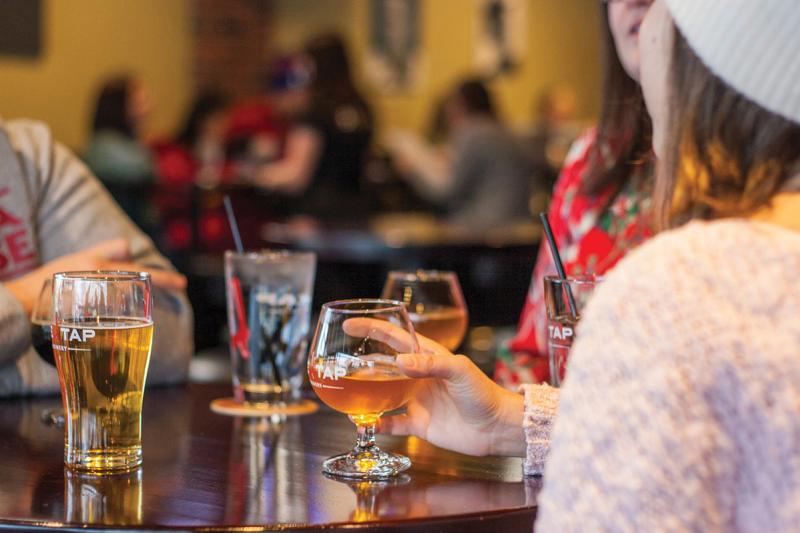 This craft beer bar and brewery is a favorite on The Square, offering 15 different beers made in-house. You can drink The Tap's creations in their tasting room off Kirkwood Ave. or in the brewpub while dining on creative pub fare. They also serve a huge variety of beers from around the United States and the world — 450, to be exact. 
Flights, crowlers, and growlers available.
 
Upland Brewing Company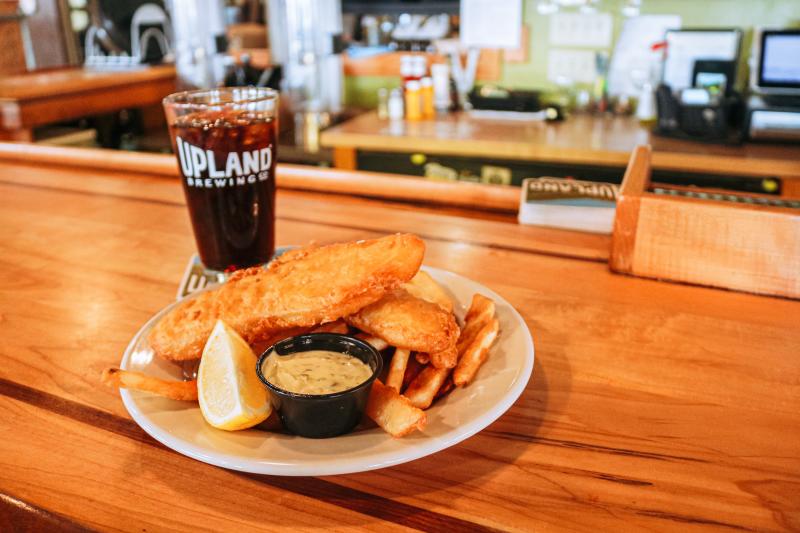 Upland was created in 1998 and has been at the forefront of craft beer in the Midwest ever since. Stop by their original brewpub downtown for a bite and a flagship or seasonal beer. If you want to try some extremely rare barrel-aged sours, walk next door for a tour and taste at The Wood Shop. This world-class sours facility features 10 barrel-aged sours on tap and tours that will intrigue and excite your mind and palate.
Tours, tastings, and carryout available at Upland Brewing Company & Upland Wood Shop.