Cheers, Beer!
Categories: Wine & Culinary, Festivals
Local Breweries Collaborate to Brew a B.I.G. Event
Slated for June 9, 2012, the 2nd Annual Bloomington Craft Beer Festival will unite craft beer drinkers at historic Woolery Stone Mill. Festival attendees will have an opportunity to sample more than 100 beers poured by over 25 Hoosier brewers plus a handful of craft brewers from neighboring states. Whether you're a beer enthusiast or enthused novice, Bloomington Craft Beer Fest (BCBF) combines hops, malts, arts and science to contribute to the big flavor of the festival.
Brewers of Indiana Guild (B.I.G.) anticipates the festival drawing approximately 1500 guests who share an appreciation of craft beer. Local food vendors and entertainment will add to the festive feel of the day. The Guild and local breweries have worked closely with Woolery Stone Mill owner, Randy Cassidy, in hopes of moving the 100% outdoor, open-air event of 2011 underneath the high ceiling facility beneath which quarry employees worked decades ago.
Bloomington's casual celebration of arts paired with an innate appreciation of individuality and a respect for science creates a perfect home for hosting a festival celebrating the arts and science of unique craft beer. 
I speak on behalf of your hometown brewers when I say we hope to see you at the 2nd Annual Bloomington Craft Beer Festival!  Tickets, information and more at www.brewersofindianaguild.com.
Bottoms Up!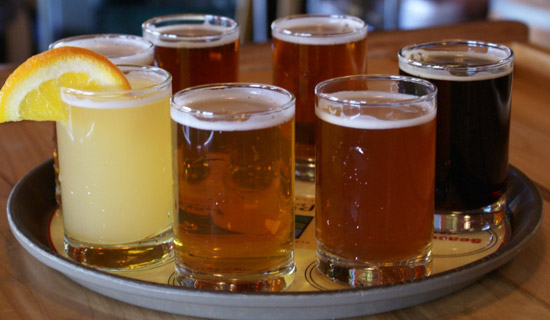 From guest blogger, Sara Sheikh of the Bloomington Brewing Company and the Bloomington Craft Beer Festival Committee.