Tuesday, February 16, 2016
Cuckoo for Cardinal's Newest Production
Categories: Arts & Culture
I don't want to be too corny, but I'm pretty nuts about Cardinal's new production of One Flew over the Cuckoo's Nest. I had the pleasure of seeing the preview performance last Friday night at the Ivy Tech John Waldron Arts Center, and it was fantastic. That is my non-professional theater critic review. Well, there's more to it than that.
Let's start with the story. Many people are familiar with the novel by Ken Kesey or the film that features Jack Nicholson, but in case you're not, let me give you a quick synopsis. This story is set in a mental institution in the 1960's, with a very strict Nurse Ratched in charge of this particular ward. The ward has several patients, with varying degrees of psychosis, and the newest patient, Randle P. McMurphy, is a convict who fakes his way out of a work camp and into the ward. His rebellious personality turns the ward and its authoritarian system into a bit of chaos. The play is mostly hilarious, sometimes intensely dramatic and sad, and always engaging.
Now into the details of this particular production, beginning with the set. The Waldron's auditorium provides a large but intimate space, so that you're always right next to the action, I mean acting. And this set is even more inclusive: you have to walk through the cage door and across the checkerboard linoleum to get to your seat. You really feel like you're sitting in a mental institution from the 60's.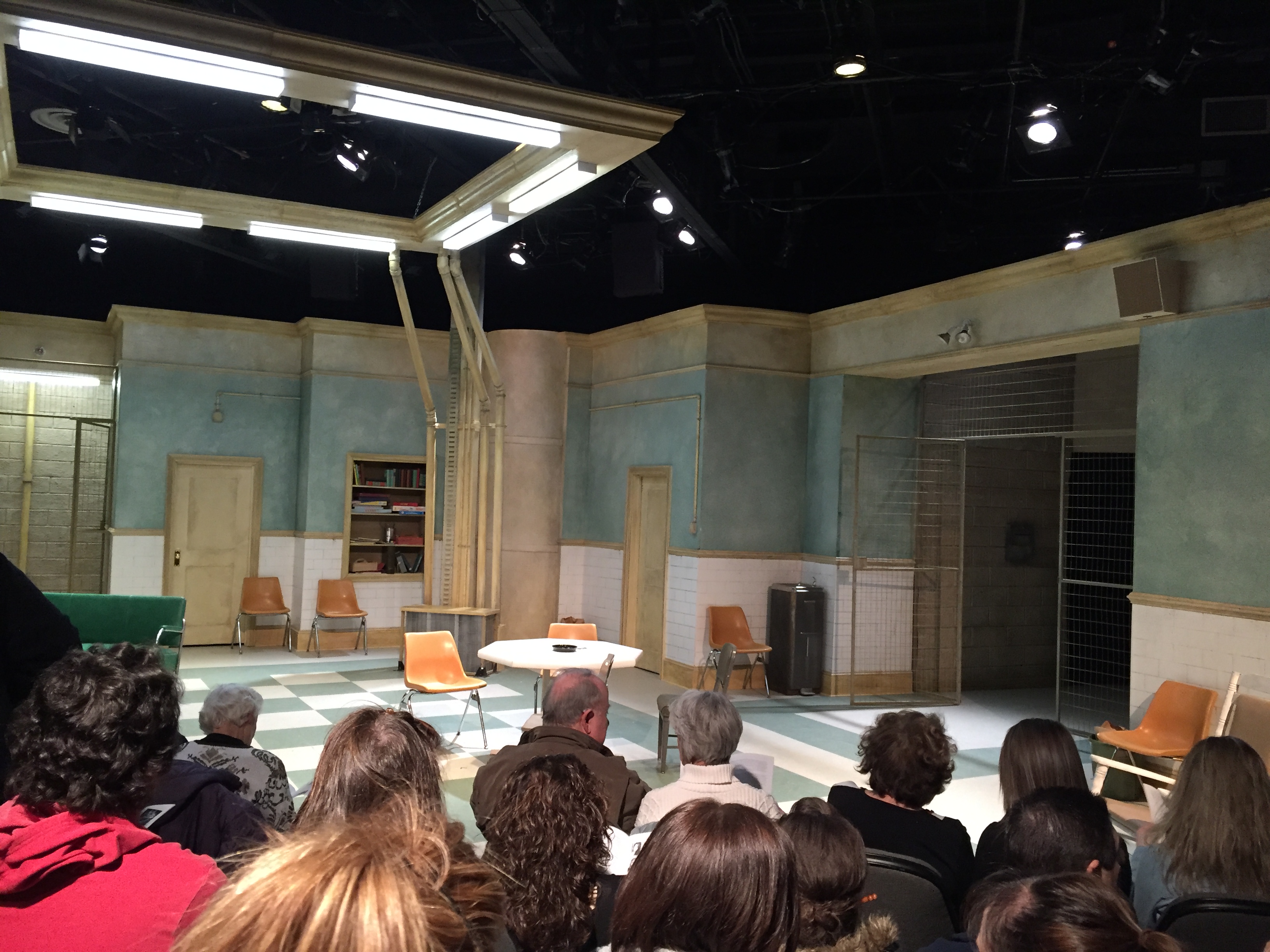 So we have a good script, a great set, now we need some equally great acting, and this play has that in spades. There are nine core roles (Nurse Ratched and the patients of the ward) plus several other supporting roles. Through excellent casting and direction, literally every actor was on point. I cannot imagine the difficulty of playing a patient with a mental disorder, working not only their personality and issues into the character, but also their physical mannerisms and tics, and carrying it through a two and half hour play. It must have been a huge challenge, but the ensemble accomplished it.
Mike Price plays McMurphy to perfection. He's brash and loud and cocky, but he's also funny and sympathetic to the other patients, giving the audience a non-clinical perspective. Constance Macy plays Nurse Ratched equally as well, cold and harsh, full of judgment and rules. There's very little to like about the nurse, but a lot to like about Macy's performance. Jeremy Proulx must have enjoyed the challenge of performing Chief Bromden, a character who gives powerful monologues between scenes, but says little else the rest of the time. I was also especially impressed with Roderick Peeples (Dale Harding), Ian McCabe (Billy Bibbitt), and Alan Craig (Charles A. Cheswick), who combined to provide so much laughter and sadness, bouncing from one emotion to the next in every scene. It was thrilling.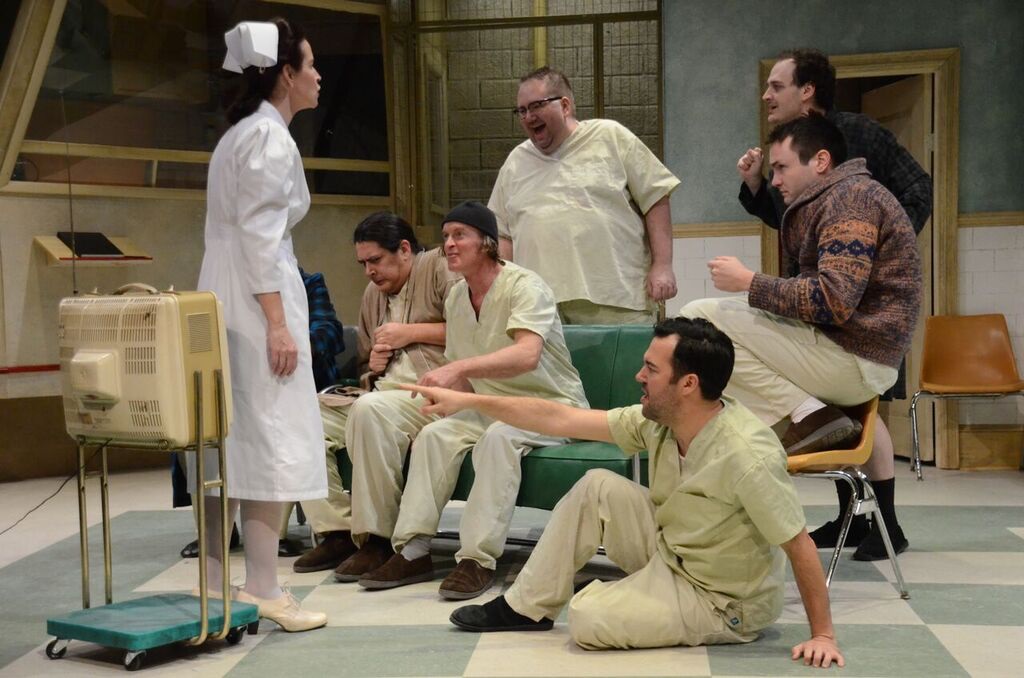 Courtesy of Blueline Media Productions & Cardinal Stage Company
In short, I loved it. I think this might be my favorite Cardinal play yet. There are tickets still available as of this writing, so go buy a pair now! It runs February 12-28, and tickets are $24.95 for general admission and $12.95 for students. You'll enjoy it as much as my friend Sarah and I did, I am sure.