Dinner at the Scholars Inn (in Pictures!)
Categories: Wine & Culinary
I was recently invited to dinner at a well-known, award-winning Bloomington eatery - the Scholars Inn Gourmet Cafe and Wine Bar. I thought I'd share with you a little bit about what you can expect from the dining experience at the Scholar's Inn. 
First off, the atmosphere is incredible - a little bit swanky, but still relaxed and welcoming. The Scholars literary theme is carried throughout the space with decorative books and quotations. It's easy to see that great care has been taken in decorating this unique space that was once a home.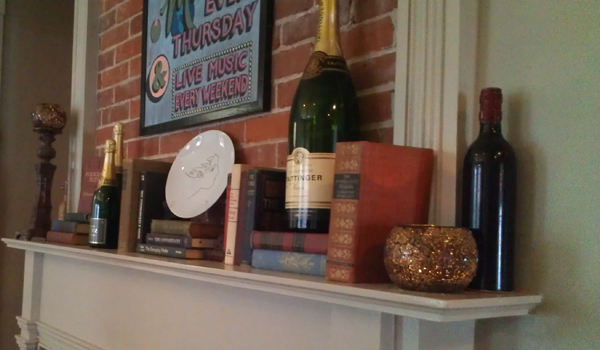 Your menu will even arrive tucked between the pages of a scholarly tome. at our table we had editions of Eli Lilly: A Life, Tom Sawyer and others, providing another touch of atmosphere and also (if needed) a conversation starter as you compare titles with your dining companions.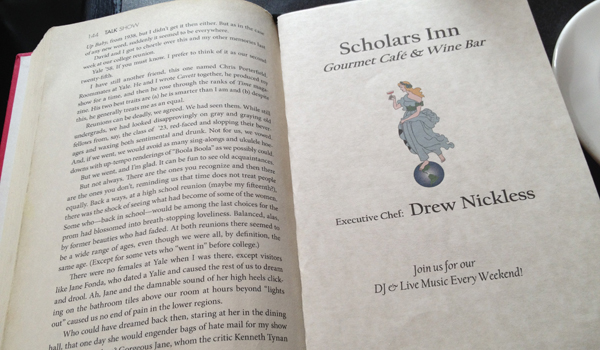 I highly recommend kicking off your dining experience with a glass of wine, or one of the many cocktails available on the drink menu. One of my favorites is the Tequila Sunrise, a cocktail featuring champagne, tequila and blackberry - it's tasty and beautiful!
Next up, appetizers. You can never go wrong with baked brie served with seasonal fruit compote, and the mushroom flatbread (with white truffle oil!) was equally as enjoyable.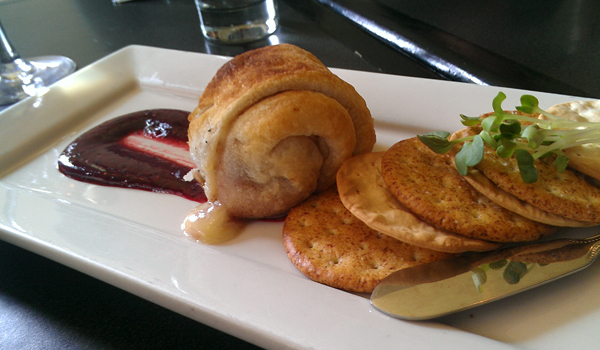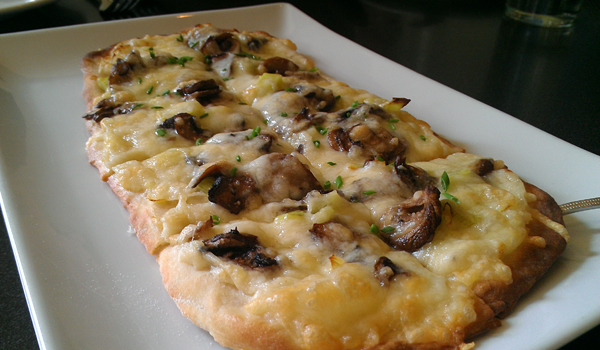 Next, we enjoyed a little healthy salad prior to indulging in our entrees. I recommend the Rocket Salad, which is comprised of plump dried cranberries, French Brie (yes, I realize I may have a brie addiction...), granny smith apple slices and candied pecans, topped with champagne vinaigrette dressing.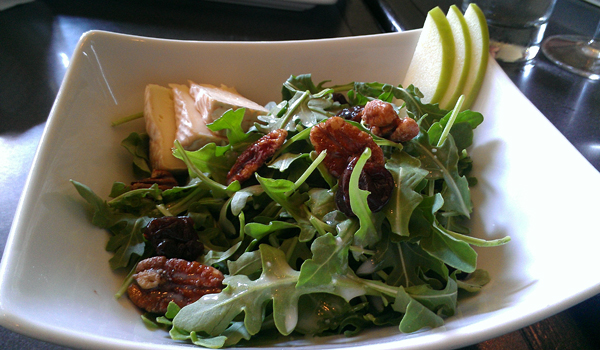 Finally, the main event! Deciding on an entree is difficult with the many intriguing options on the menu, but one should always consider the restaurant's signature dish - the Scholars Aged Filet Mignon. Cooked to perfection and served atop creamy macaroni and cheese with pomegranate demi glace and fresh herbs, this is always a winning choice. Trust me - your taste buds will thank you!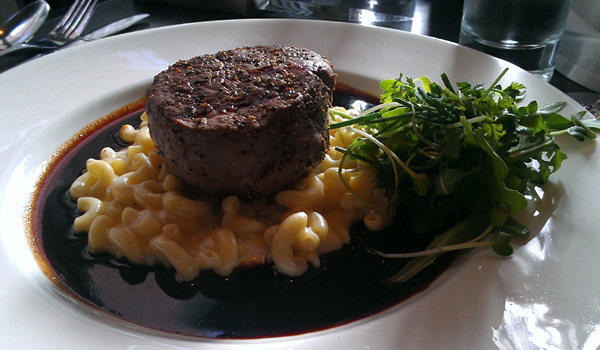 Also popular at our table, and a wonderful lighter choice, was the seared scallops. Served with farro risotto, a wonderful grilled pineapple salsa and grapefruit gastrique, it was a lovely (and tasty!) option.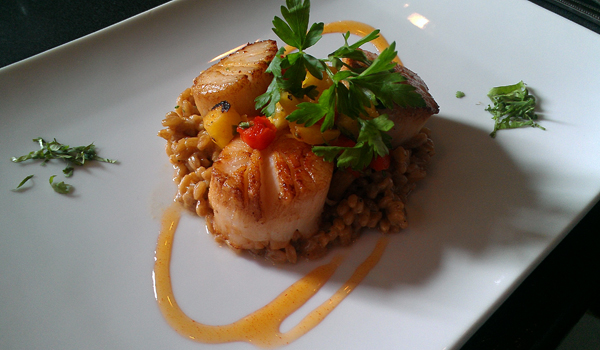 My best advice - If you're ever invited to dine at the Scholars Inn, say YES, and save room for dessert! Sadly, we did not, but if I had I would have tried the "Lyle Sundae," featuring that famous Scholars Inn Bakehouse Granola.
Oh well, maybe next time....