5 Dive Bars to Experience in Bloomington
Categories: General, Live Music, Wine & Culinary
When the weather isn't cooperating there's no shame in hanging out inside. Check out these 5 dive bars that are local gems in their own right. Some offer stiff drinks at cheap prices and others have you're favorite games, but all of them will show you a good time.
The Office Lounge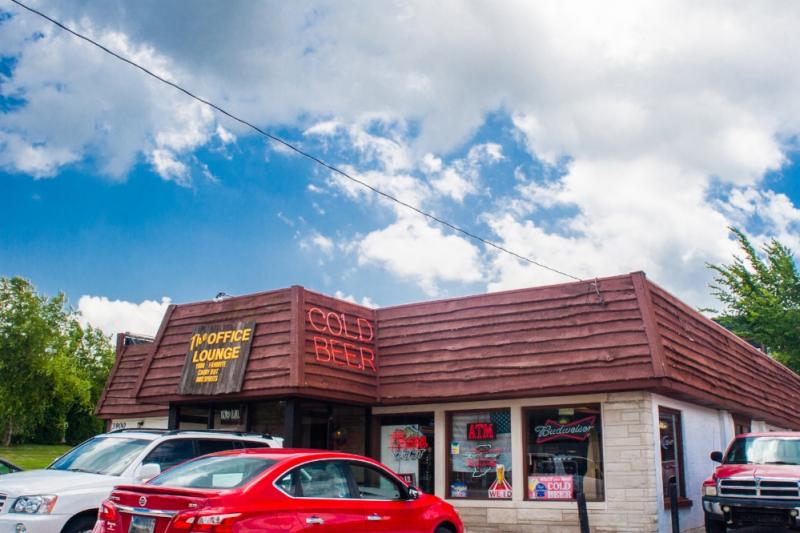 Part bar, part package store, The Office Lounge has the classic dive bar ambiance with low lighting, inexpensive furnishings, and beer in a can (and on draft too). This is a great place to go with a big group for an epic karaoke battle on the weekends. Singing 80's classics not your thing? There are several pool tables, a full bar and tasty pub fare to enjoy as well. Try the butt steak (seriously) for lunch or dinner. So good.
Bear's Place
Home to the infamous hairy bear, drinking one of these neon concoctions at Bear's Place is an IU rite of passage. Even if you're not college student, check this place out for their tasty burgers and craft beer. They have drink specials just about every night of the week and you can often see IU Jacobs School of Music faculty and students play every Thursday on Jazz Night. Want to relive your glory days? Get the Alumni Hairy Bear - it's sort of like the ones consumed back in college but this time it's filled with 8 ounces of top shelf spirits. 
Orbit Room
Live music, pinball, and an ever-changing menu make the Orbit Room one you'll want to come back to. The small space means that there's not a bad place to stand if you want to see and hear the music, and it's location right on the square is super convenient. People come here for the music, but make sure to check out their list of craft beers and hot dog specials if you're looking for some good old fashioned bar food.
The Video Saloon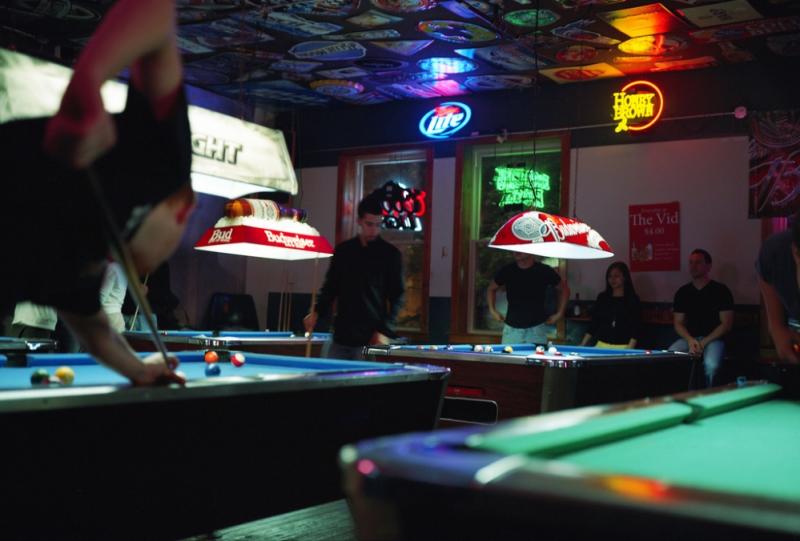 This large upstairs bar brings in a wild mishmash of people, especially on the weekends, and none of them are trying to impress anyone. The Vid has a good beer selection, both craft and macro, and a full bar. There are darts and pool tables aplenty and a pop-a-shot to keep everyone entertained. If classic arcade games are more your thing, head downstairs to check out The Vid's little brother, The Cade, downstairs. 
The Alley Bar
The Alley Bar is about as close to a hole in the wall as you'll get because it is really tiny but its quirks and atmosphere make it a must visit when in town. It's got all the goods: the COLDEST beer in town, peanuts (plain or spicy), old hardwood floors worn down by discarded peanut shells, and fifty of your closest friends you've never met before.  Even if you don't get a seat facing the TV for sports, turn around and you'll have a great view of people watching on Kirkwood Avenue from their huge picture window.