Tuesday, September 30, 2014
Fall Flavors in Bloomington
Categories: Wine & Culinary, Festivals, General
In Bloomington, the leaves aren't the only things that change with the seasons. Many of our local restaurants change their menus to feature seasonal dishes with a Bloomington flair. We've gathered a sampling of some of the tastiest fall flavors from popular Bloomington restaurants, with tempting descriptions in their own words. Caution: reading this may cause mouth-watering hunger.
Upland Brew Pub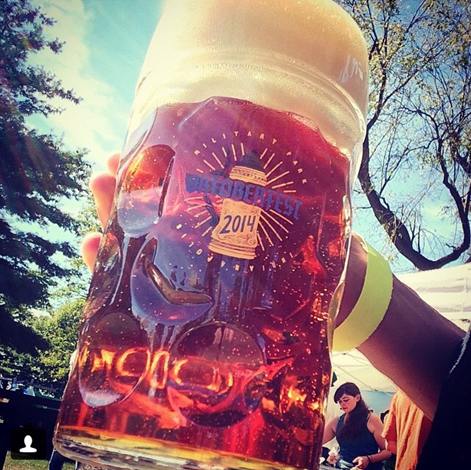 No season is as synonymous with beer as autumn, when the most storied beer festival of them all, Oktoberfest, takes place in Munich, Germany. Since 1810, this celebration of good food, good company, and most importantly, good beer, has most prominently featured Marzen-style lager -- so much so that many refer to the beer simply as Oktoberfest. To celebrate the fall season, we host an all-day Oktoberfest celebration at our Bloomington Brewpub and this year it is Saturday October 4! This festival is perfect for family and friends complete with an all-German menu, live music, and lots of our Oktoberfest brew. Oktoberfest is available in 6 packs and on tap in Bloomington -- get it while you can! (photo credit: Instagram user @blong605)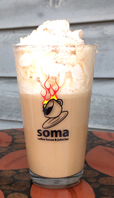 SOMA Coffee House and Juice Bar
Our pumpkin spice latte is a warm, homey and delicious concoction of milk, espresso and pumpkin spice, topped with our homemade pumpkin whipped cream. Our mulled cider is a homemade blend of mulling spices and local apple cider from Musgrave Orchard. Both are delicious and will warm anyone up on those chilly fall days!
Bloomington Bagel Company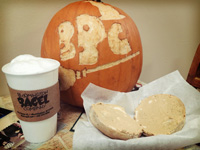 Mention fall in Bloomington and several images come to mind: the canopy of trees changing to vibrant reds, oranges and yellows; IU Football fans tailgating in cream and crimson sweatshirts; and the sight of pumpkins decorating front porches. At the Bloomington Bagel Company, it's the most anticipated season of the year -- Pumpkin Bagel season! Each fall, the BBC celebrates the arrival of autumn with seasonal products. Patrons can get their pumpkin fix with the popular made-from-scratch pumpkin bagel and pumpkin schmear combination, warm up with a pumpkin spiced latte, or satisfy their sweet tooth with pumpkin scones, muffins and gluten-free pumpkin bread. Paired with a hot fresh-pressed apple cider, locally made at Musgrave Orchard, you can't go wrong.
BLU Boy Chocolate Cafe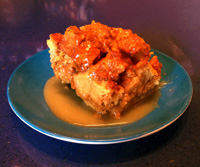 This is our fall seasonal challah bread pudding. We make the challah in-house, combining heavy cream and local eggs along with pumpkin puree, cinnamon, nutmeg, and cloves. It is served warm with a delicious brandy sauce, and is available throughout the fall season. Stop by our cafe on Kirkwood Ave. for this scrumptious fall dessert and savor it with a hot cup of locally roasted coffee from Brown County Coffee!