Monday, September 21, 2020
Fall Flavors around B-Town
Categories: Wine & Culinary, Family Fun, Indiana University
The leaves aren't the only things changing in Bloomington—our best eateries are cozying up to their menus to the new season. Check out this list for some of Bloomington's favorite fall flavors!
Coffee, Tea, & Baked Goods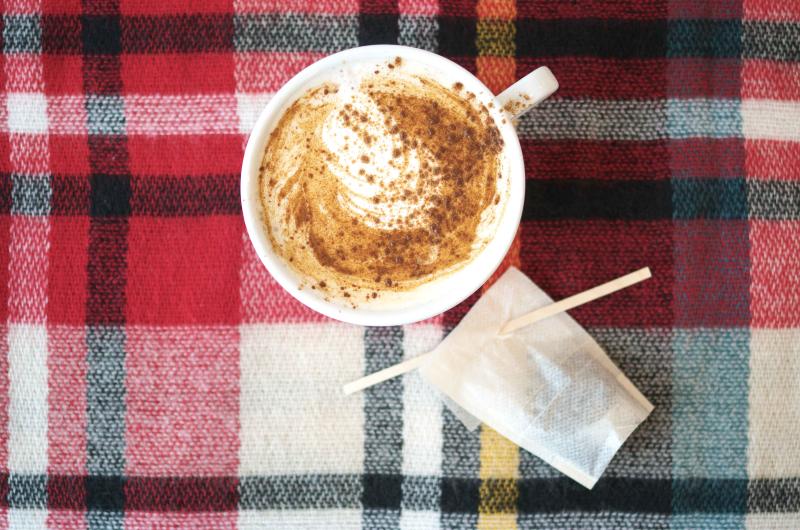 Brilliant Coffee Co. 
Brilliant Coffee Co. has a quintessential fall menu. The drink menu features a white mocha, toffee nut crunch latte, chai latte, and the classic #PSL. They even have a #PSL (pumpkin spiked latte) that contains alcohol! The cafe is also debuting a cream cheese frosted pumpkin muffin for the new season.  
 
Crumble Coffee and Bakery
Crumble has a new fall menu that uses syrups made in-house. The espresso drink menu is a maple nut latte, Cozy White Mocha (flavors include cinnamon, white chocolate, nutmeg, and cayenne), Burnt Caramel Cappuccino, and Campfire Mocha. Their featured teas are blueberry cardamom ice tea, Golden Fog, and a Pumpkin Pie Chai. The coffeehouse also has a Campfire Hot Chocolate!
 
Cup & Kettle Tea Co.
Cup & Kettle has a tasty fall menu you won't want to miss. The seasonal drink menu features a maple oat latte, honey lavender latte, caramel apple cider (served hot or cold), and of course, and pumpkin spice latte (that's available as an espresso or a tea latte!).
 
Hopscotch Coffee
Hopscotch Coffee will feature a Jack-O-Lantern Latte (made with local Dillman Farms pumpkin butter) and a Musgrave Apple Cider. These drinks will be available at the main location and the to-go roastery located downtown.
 
Needmore Coffee Roasters
Needmore has two new baked goods to celebrate the new season. Try their new pumpkin bars (pumpkin cake topped with cream cheese frosting) and dark chocolate pumpkin bread! 
 
Hearty Fall Foods
Irish Lion
The Irish restaurant has a stacked fall menu! To drink, check out their Mulled and Spiked Cider, Caramel Apple Mule, Bourbon Apple Sidecar, Cranberry Margarita, or Caramel Appletini. To eat, try the Butternut Squash Soup, fall salads, Mutton & Shephard Pies, or one of their fall dinner specials. And we can't forget about dessert! If you aren't filled to the brim with fall, try the Bourbon Pecan Ice Cream that is paired with an Irish Apple Walnut Cake. 
Nourish Bar
Nourish Bar's new fall items are beef barley soup and vegetable soup. They are also offering quite the deal this fall. For only $12, you can get a box lunch that has: your choice of an 8 oz. soup, half of any panini, half of any small premium salad, a house roll or crackers, and a 12 oz. Hibiscus or Black Pineapple tea! 
 
Upland Brewpub
Upland is kicking off the new season with a couple of new exciting items! The local brewery is adding Red Onion Mussels with Frites to the menu. For a sweet treat, check out the delicious bread pudding topped with white chocolate and sour-soaked cherries. 
 
Uptown Cafe
Uptown Cafe has a large menu to celebrate the new season. The fall dishes include Michael's Chili (an Uptown classic), American Pumpkin Griddle Cakes, Tchoupitoulas Hash Eggs Benedict, Oyster Artichoke Soup, Portuguese Kale Soup, and Short Rib Pot Roast with Mashed Potatoes. And the fall treats don't stop there! For dessert, they offer Indiana Persimmon Pudding, New Orlean Bread Pudding, and Blackberry Cobbler. You definitely will have to visit the Cajon-creole restaurant a few times to enjoy all they have to offer. 
 
Village Pub
In collaboration with Cup & Kettle Tea Co., Village Pub is offering outside family dining for everyone from 5:00 pm - 8:00 pm on Fridays and Saturdays.
 
Sweet Treats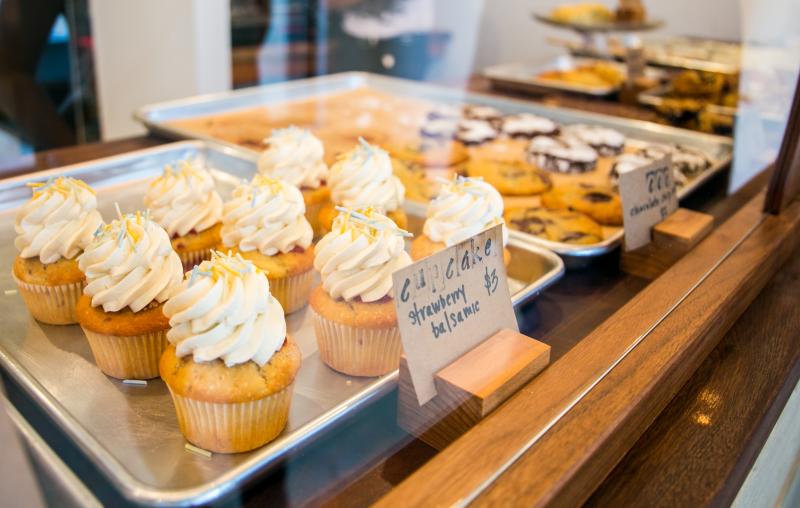 Hartzell's
There might be a chill in the air, but it's still the perfect time for ice cream, especially with Hartzell's new fall menu. The seasonal ice cream list includes Apple Butter Rummy Pecan, Chocolate Hazelnut, Andes Mint Chocolate Chip, Spiced Pumpkin Pie, and Caramel Apple Pie. Want soft-serve spinners? Hartzell's got you covered! They will also have an apple and a pumpkin spinner that have actual pieces of pie mixed in...talk about "Yum!"
 
Jiffy Treet
The iconic ice cream spot has all your fall flavor needs. They are serving their homemade pumpkin ice cream during the next few months. Turn the ice cream into a shake or cyclone (including marshmallow cream and wafers)—vegan and sugar-free options available. Jiffy Treet will also feature a persimmon soft-serve ice cream and apple cider slushies and shakes. If you aren't in the mood for something sweet, try their homemade chili and toasted cheese sandwich. 
 
Two Sticks Bakery
The local bakery has an exciting fall menu! Head to Two Sticks for apple turnovers (with locally-grown apples), maple pecan & cream cheese danish, pumpkin pie & cream cheese danish, sweet potato & goat cheese danish, rye & cheddar scone, an apple & cheddar scone, kale & mushroom frittata (gluten-free), and the newly-returned ginger molasses sandwich cookie. To wash down all the sweets, they are serving up a maple syrup latte and a caramelized honey latte.
 
For the Adults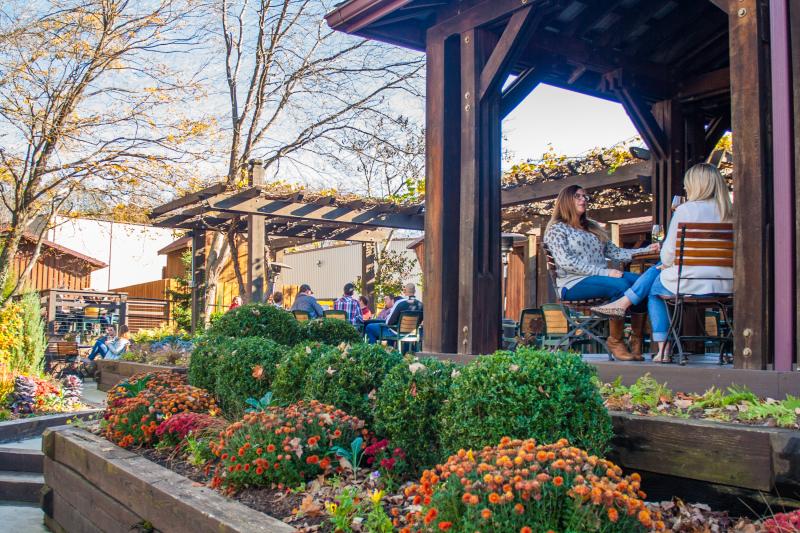 Cardinal Spirits
Bloomington's distillery is bringing back their signature spiced apple cider cocktail - this time to-go! In this carryout offer, that makes five cocktails, you get a bottle of their house-spiced Indiana apple cider (that features orange and lemon peels and your classic fall spices) and your choice of their Creekbend Brandy or the Lake House Spiced Rum.
 
Oliver Winery
It's officially Apple Pie Wine season at Oliver Winery! Try this seasonal favorite or one of their Colts Collection wines to enjoy during the football season.