Friday, September 20, 2019
Fall Flavors around Btown
Categories: Wine & Culinary, Family Fun, Indiana University
The leaves aren't the only things changing in Bloomington--our best eateries are cozying up to their menus to the new season. Check out this list for some of Bloomington's favorite fall flavors!
Sweet Treats & Bites to Eat
Bloomington has no shortage of ways to fill you up with fall-flavored goodies.
Jiffy Treet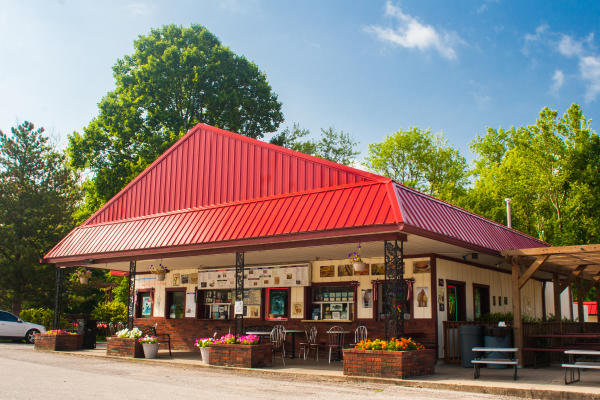 This autumn, Jiffy Treet is serving up some fall classics with their homemade pumpkin ice cream, persimmon soft serve (a Hoosier favorite), and apple cider slushies. Head over to their East or Ellettsville locations to try them all!
Chocolate Moose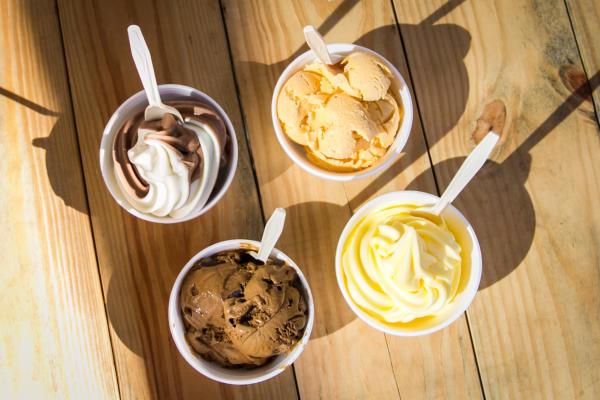 The Chocolate Moose is rolling out an autumn favorite you're sure to love: their homemade pumpkin ice cream is back this season! It pairs exceptionally well with a cup of coffee, any of their sweet cinnamon flavors, or some hot caramel over top.
Bruster's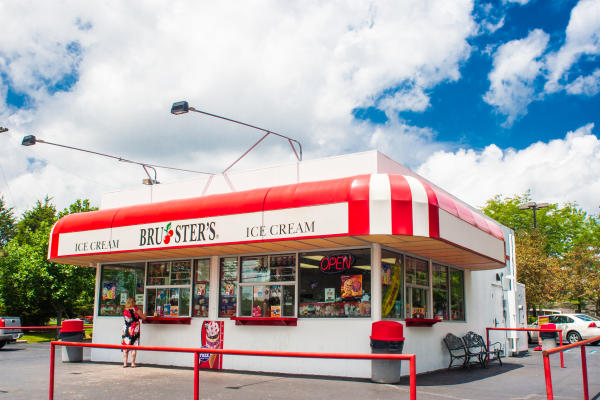 Bruster's has plenty of treats to tempt your sweet tooth this season: warm Apple Dumplings with cinnamon ice cream, fall featured flavors like Caramel Apple Crunch and Deep Dish Apple Pie roll out starting in September. In October you can find Pumpkin Pie Ripple, Pumpkin Patch, Pumpkin Cheesecake, and Pumpkin Pecan Cheesecake homemade ice cream rotating on their menu. As always, doggie sundaes are free, and you can score a half-priced banana split every Thursday when you bring your own banana!
Two Sticks Bakery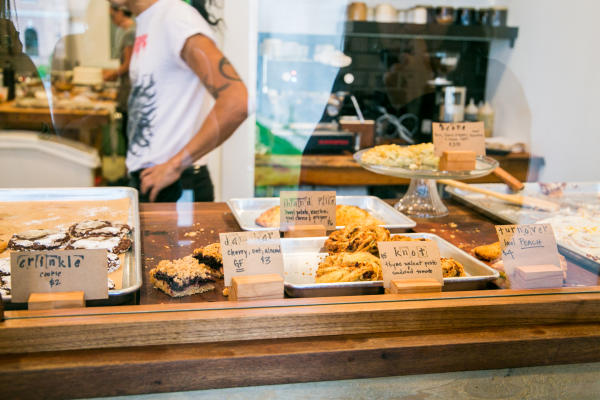 If baked goods are more your style, pop into Two Sticks Bakery for a tasty bite. This fall they're rolling out kale and roasted garlic cheddar quiche, apple danishes, apple turnovers, pumpkin cake, ginger molasses cake, and crispy shallot focaccia. Whether you're looking for sweet or savory fall goodies, you can look no further!
Bucceto's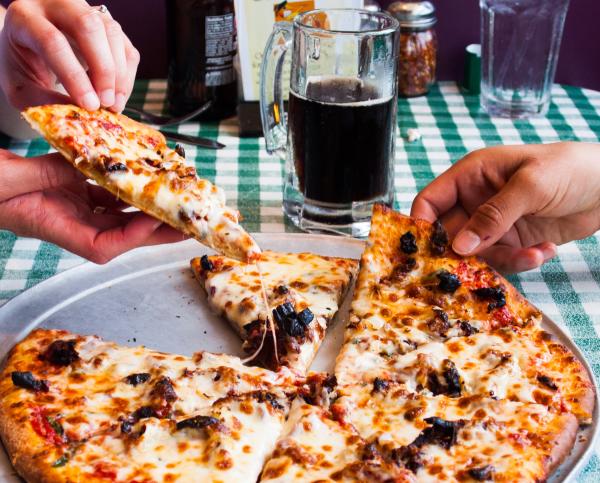 One of Bloomington's favorite places for pasta and pizza is getting some yummy fall treats--Bucceto's fall dessert menu is adding Caramel Apple Cheesecake and Double Apple Caramel Streusel Pie, as well as pumpkin beer choices for the adults!
Feast Market & Cellar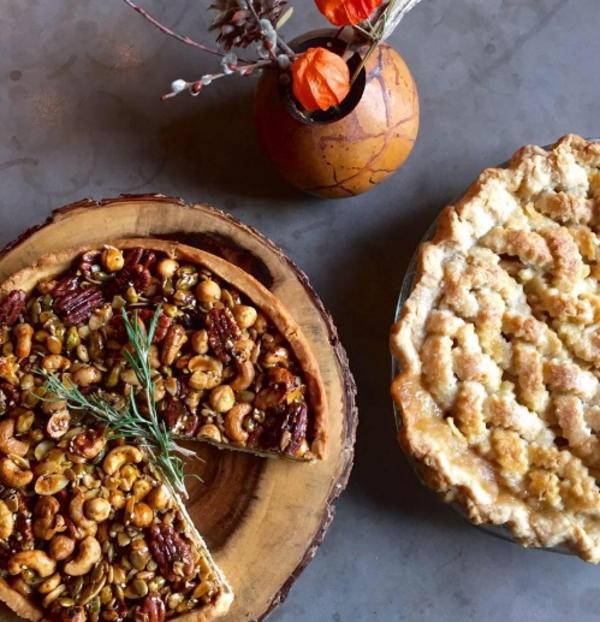 Feast Market and Cellar is gearing up for autumn with their Fall Spice Latte and Brown Butter Pumpkin Cake. Keep your eye out for seasonal dinner specials and special-order fall pies!
Irish Lion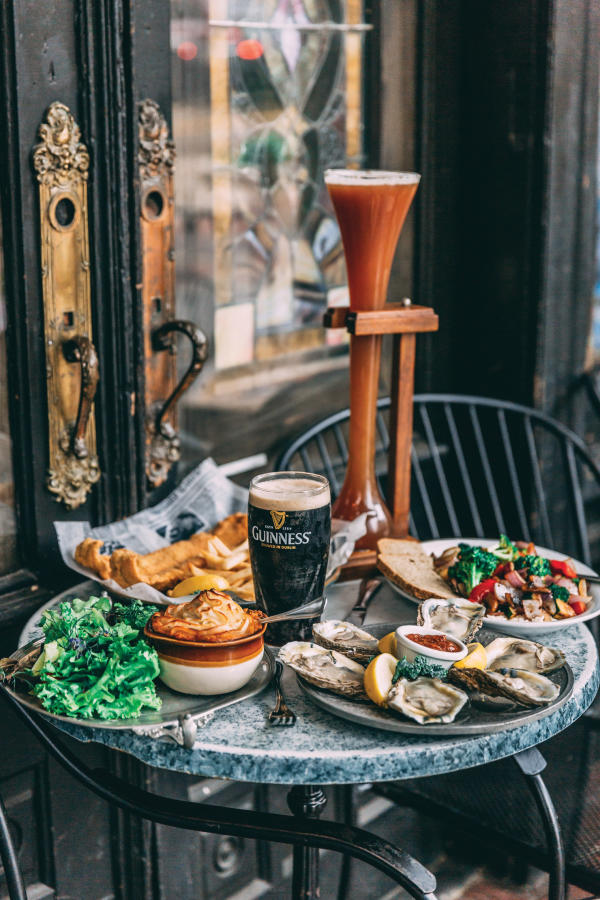 The Irish Lion has food and beverage specials to celebrate the season--Oktoberfest Beer, Harvest Sangria, Cider Mules, Pumpkin Spice & Bourbon Coffees and Cocktails, and Butternut Squash Soup are some highlights. Make sure to try out their Pecan Praline drink, made with Irish Whiskey, half and half, and cinnamon.
Village Deli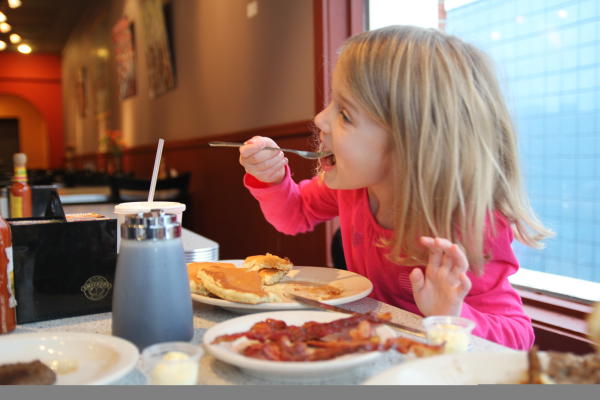 A fall favorite requested all year long, the Village Deli is bringing back pumpkin pancakes with Dillman Farms pumpkin butter to fill all your crisp autumn days with comfort!
Laughing Planet Cafe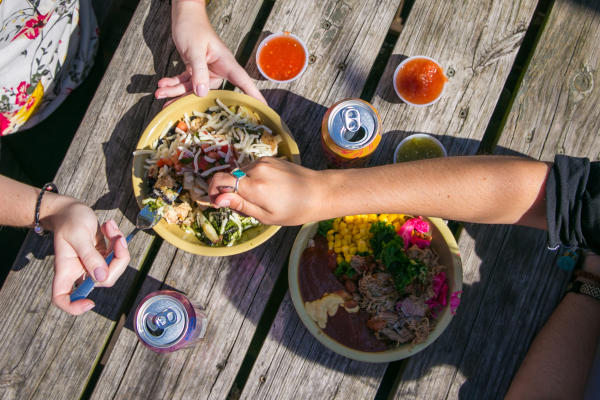 The Laughing Planet will be serving up some fall flavor with their tasty Fall Harvest Burrito, full of yummy fall veggies and customization options for any diet. Try it with their beloved Nacho Mama appetizer for a well-rounded meal.
Drinks
Bubbly, caffeinated, or chilled, there's something for every palate.
Cardinal Spirits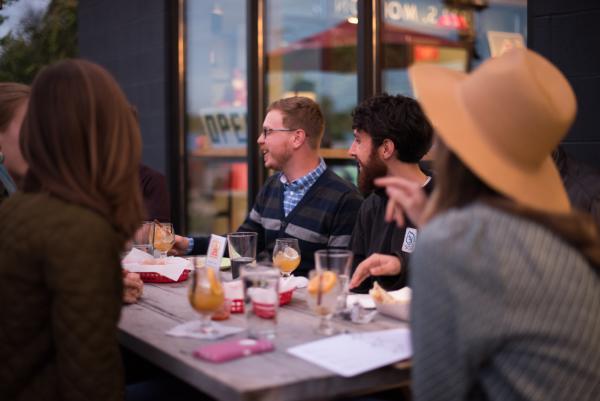 Cardinal Spirits created their Oktoberfest Whiskey on a whim in 2016, and it's been coming back ever since. Made with Upland Brewing Company's Oktoberfest beer aged in an oyster stout barrel, this drink is described as briny and earthy with notes of milk chocolate--you definitely won't find anything else like it!
Oliver Winery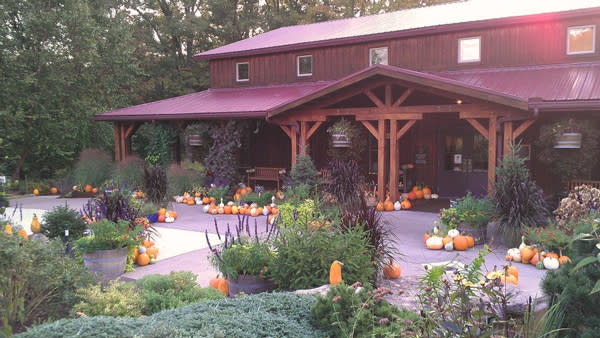 Oliver Winery is bringing back their classing Apple Pie Wine for another season, so make sure to get some while it lasts! Check out their popcorn and wine pairings or Halloween candy and wine pairings for a fun tasting adventure with friends.
Switchyard Brewery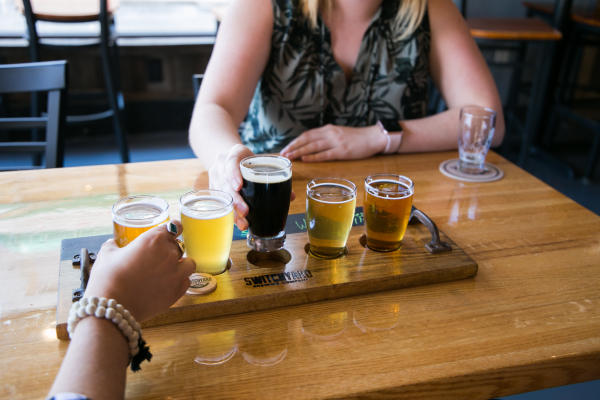 On tap at Switchyard Brewery this fall you'll find their Oktoberfest beer, and their special Pecan Brown, full of roasted pecans, sweet potatoes, and maple syrup flavor and released early October. On Friday, October 4 from 5 to midnight, check out their Harvest Hootenanny fall block party; three live bands, a pumpkin carving contest, pie-eating contest, cornhole, and make your own caramel apples make for a night full of fun!
Cup & Kettle Tea Company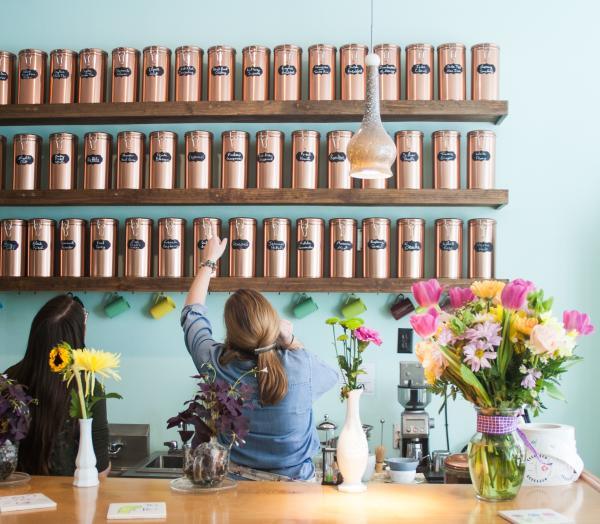 If you're looking to get your pumpkin spice fix, look no further. Cup & Kettle will be having pumpkin spice tea and pumpkin spice espresso lattes!
Conner's Taproom
Conner's Taproom will be serving up some beloved Bloomington brews, featuring Upland Brewing Co.'s Seasonal Bavarian Lager. This blend of three German hop varieties is a classic autumn beer with notes of caramel and toffee with a perfect balance and clean finish.
Soma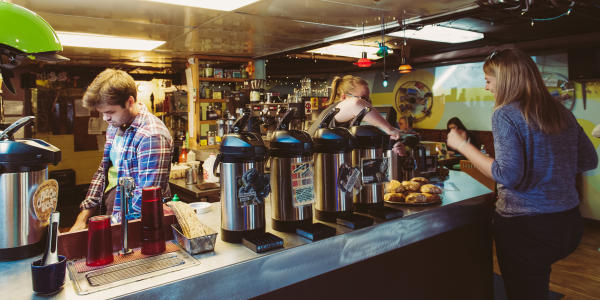 Soma will be bringing back some fall fan-favorites with their Frankenchai Smoothies, Pumpkin Spice Lattes, and Brown Butter Pumpkin Muffins.
Big Woods Bloomington
Big Woods Bloomington has some delicious autumn brews for this fall! Try out their Quaff On! Quafftoberfest Marzen Style Lager described as elegant, malty, rich, and toasty, or if you're looking for a spirit, try Hard Truth Distilling Company's Cinnamon Vodka, made with two sources of cinnamon for a true autumn kick! Big Woods will also have Cinnamon Sugar Donut Holes with turtle sauce for a bite to eat with your drink.
Butler Winery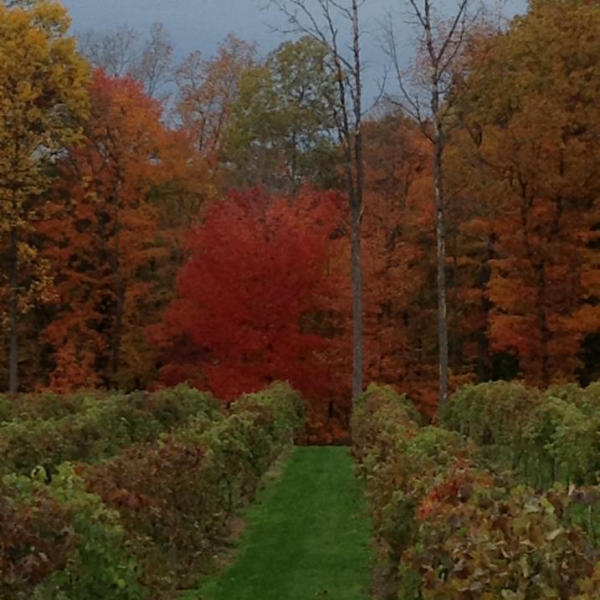 The folks at Butler Winery know that a Hoosier fall has plenty of hot days--that's why they're offering Weekend Wine Slushies! Try one in every flavor to cool you down on the warmer autumn days.
Crumble Coffee and Bakery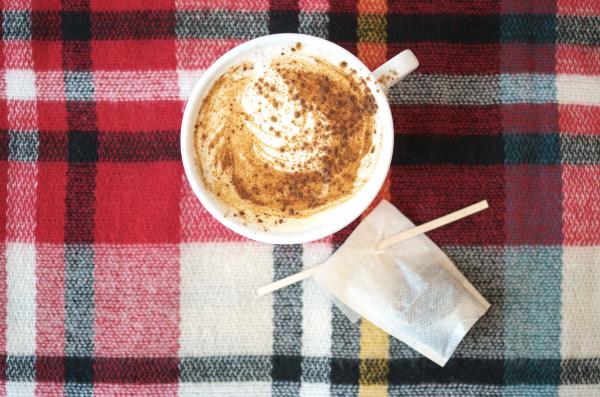 Crumble Coffee is serving up a plethora of drinks to suit all your fall cravings! Honey Cardamom Espresso Latte, Pumpkin Maple Spice Latte, Butterscotch Cortado Espresso Latte; Autumn Spice Tea Steamer, Strawberry Basil Iced Tea; Turmeric Hot Chocolate and The World Peach; Thanksgiving special orders.