Friday, February 15, 2019
Family-Friendly Places to Stay in Bloomington
Categories: Family Fun
Traveling as a family has a lot of moving parts, and when you finally get to your destination, everyone (kids included!) wants to settle down somewhere welcoming and relaxing. From spacious suites to pools to play in and even free breakfast, these options are the perfect home away from home for families traveling in Bloomington.
Persimmon Inn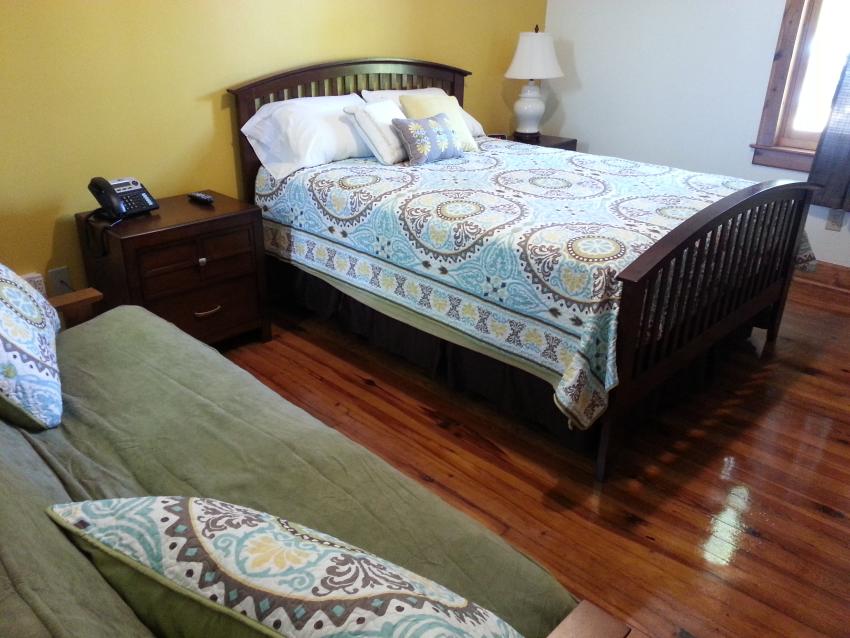 Eco-conscious bed and breakfast lovers will be sure to love this spot. Located within walking distance of trails, markets, bakeries, and Indiana University's campus, the Persimmon Inn is a great place to stay with your family if you want to forego the car on your family vacation. Multiple room layouts and the option for private bathrooms make this a great place to stay if your kid likes to feel like they never left home and an emphasis on using local products means that you can rest easy, knowing your money goes towards supporting small businesses and sustainability.
Fourwinds Lakeside Inn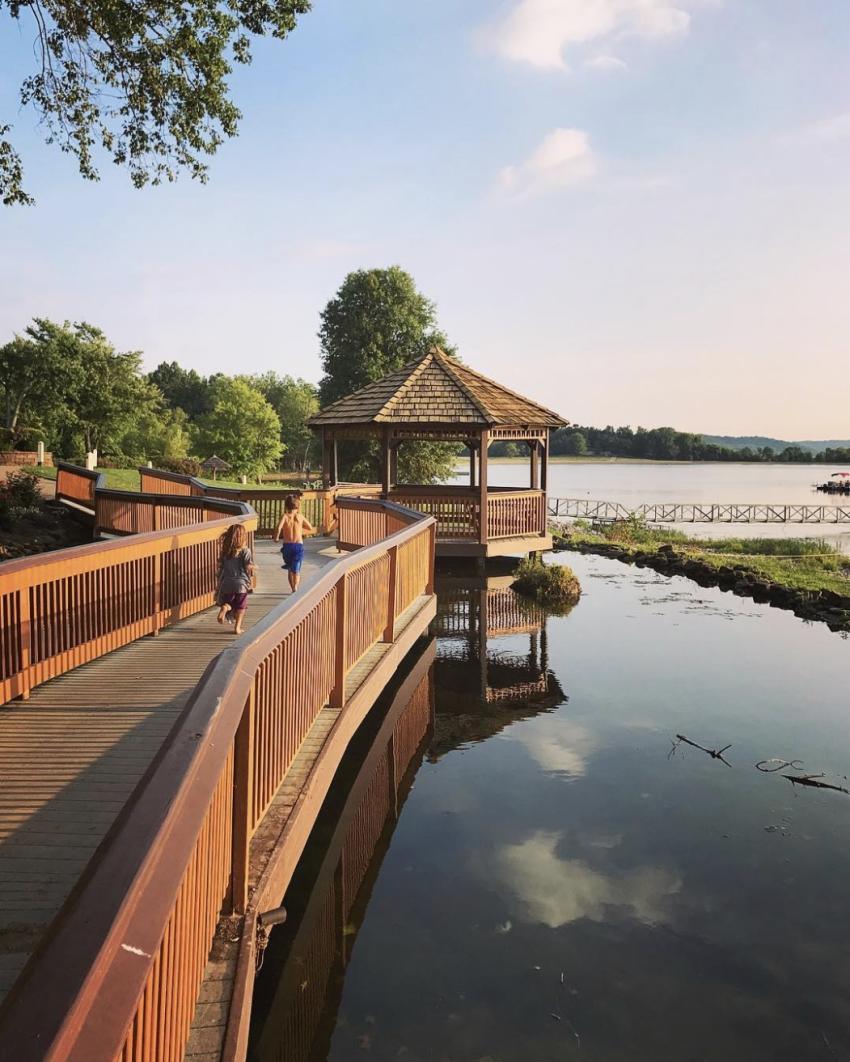 If you have an outdoorsy family, the Fourwinds is a wonderful choice to stay. Huge suites and amenities like mini golf, pools, lakeside access, and two restaurants on-site allow your family to have all the fun they can handle on-property. The Windjammer Grill has kids menus and to-go options for when you want something to take with you on your adventures, and the breakfast buffet at the Tradewinds restaurant will start your day off on a good note.
Holiday Inn Express & Suites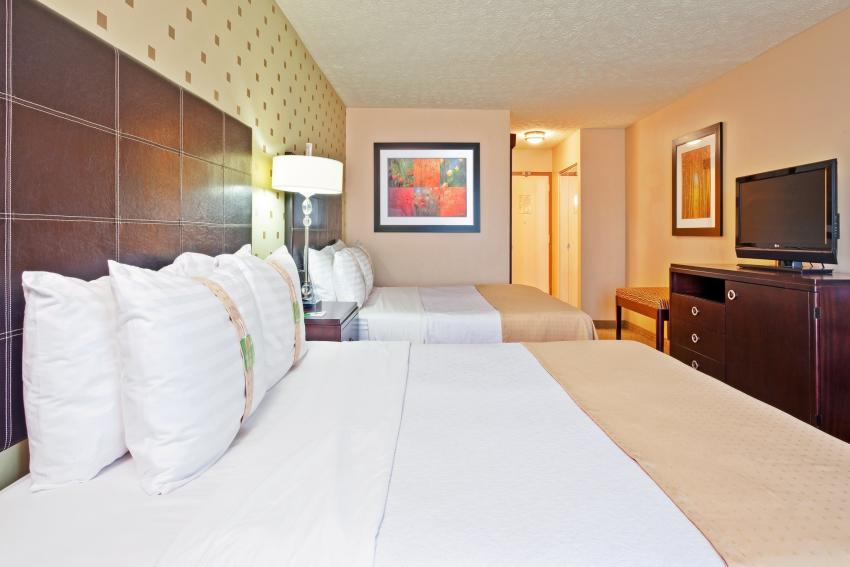 Spacious rooms, free breakfast, and an indoor pool make this a great place to stay with the kids, but the free WiFi and business center allow parents to get work done after a day of fun. The Holiday Inn Express even has a snack and towel delivering robot, Archie, and is sure to delight kids of all ages. The location right off Interstate 69 is perfect if Bloomington is a road trip stop for your family, or if you're looking to explore the east and west sides of town.
Hampton Inn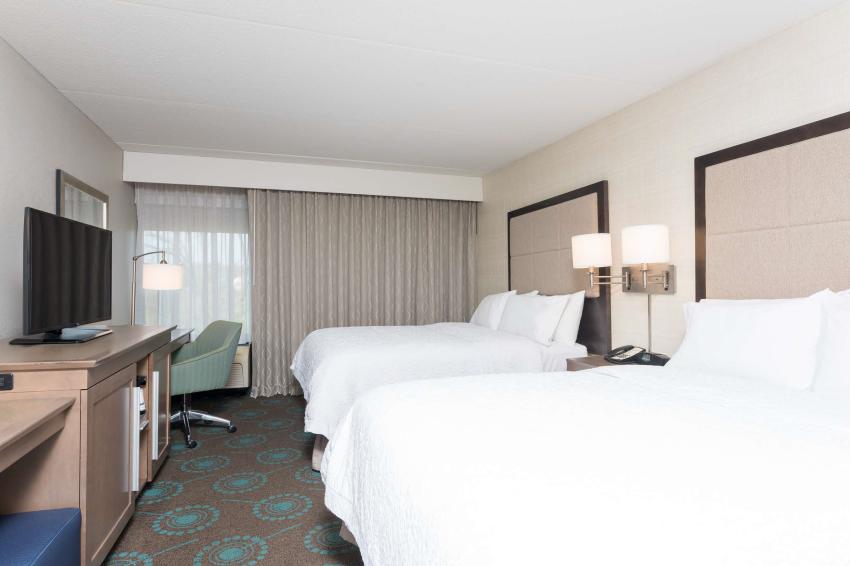 Located just blocks from downtown and right next to Memorial Stadium, this hotel is a great location if you're looking to explore all the entertainment, sports, and arts Bloomington can offer you. The Hampton Inn offers free internet and giant TVs, as well as free breakfast and an outdoor pool, so whether you'd prefer to stay in and watch a movie or stay active, they have your family covered. Room offerings include guest rooms, suites, and a multitude of accessibility options to allow you to customize your stay.
Fairfield Inn & Suites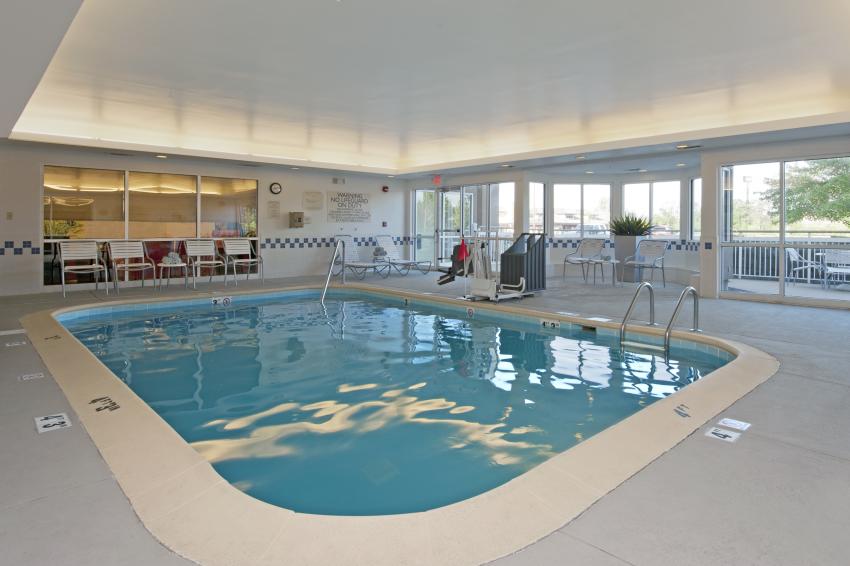 If your traveling party includes furry family members, Fairfield Inn is a great option for you and yours. On top of their pet-friendly accommodations, your family can enjoy a free breakfast, free high-speed internet, and rooms equipped with microwaves and mini-fridges, in case you want to take some food from one of Bloomington's many amazing restaurants back to the hotel with you. When it's time to explore, hop on the highway and make your way to one of our favorite places to spend time with your kids.
TownePlace Suites
If you're traveling with just one kid and looking for a deal, look no further--one child under 18 stays for free at TownePlace! A quick drive down 3rd Street will get you to anywhere from Bloomington's museums to our hiking trails, or you can hop in I-69 and go to Monroe Lake for the day. Get a hearty breakfast for free before you head out for your adventures, or stay in and stream movies over the free WiFi. In the warmer months, make sure to take the kids out for a swim in the outdoor pool! This hotel is great for longer trips or for those looking for a homey feel. 
Places Kids (and Parents!) Will Love to Stay