Wednesday, December 21, 2016
Have a FARMfrench Holiday
FARM bloomington is celebrating the holiday with a fabulous seven course French tasting menu during the month of December inspired by their recent trip to France. I paid FARM bloomington last week to check out this special menu and give you the scoop. Spoiler alert: it was delicious.  
Amuse Bouche
Mousse de deux foie: foie gras canard et de volaille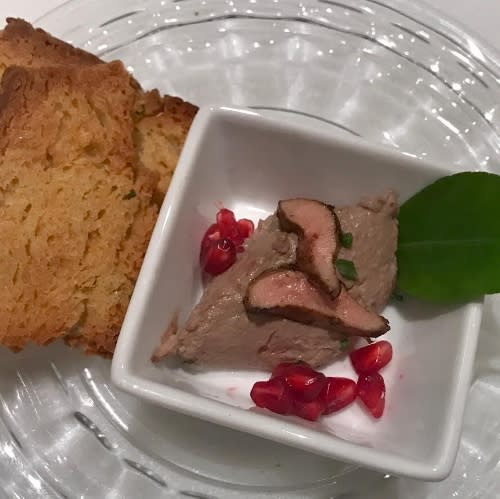 Potage
Celery root bisque, mushroom cappuccino, truffle oil, and chives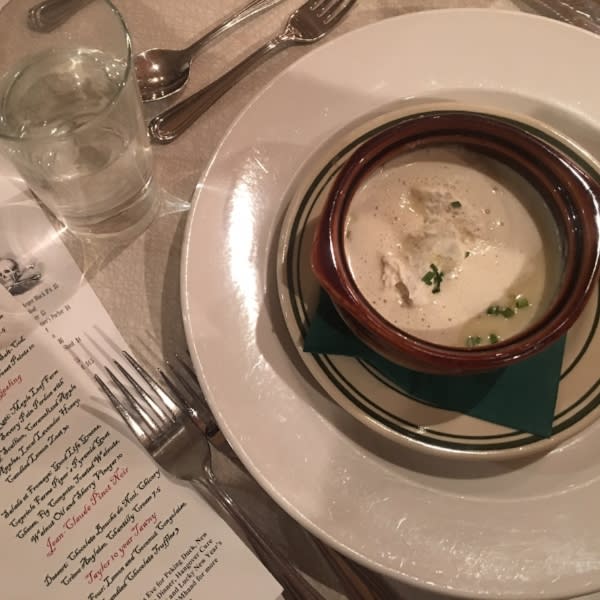 Poisson
Brandade de Morue: salt-cod, lobster, crab meat, potato, and toast points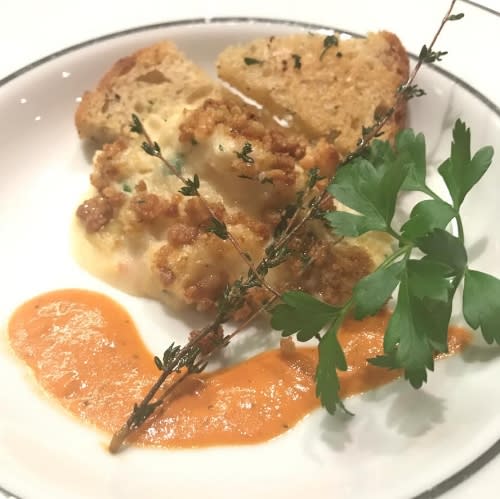 Viande
Canard roti: Maple Leaf Farms duck breast, savory pain perdue with wild rice and scallion, caramelized Apple Works apples, local lavender honey, and candied lemon zest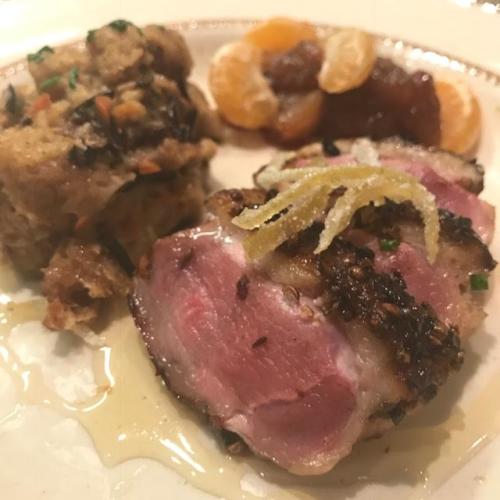 Salade et Fromage
Good Life Farm greens, Capriole Farms Pipers Pyramid goat cheese, fig compote, toasted walnuts, walnut oil, and sherry vinegar
Dessert
Buche de Noel, chicory creme Anglaise, and Chantilly cream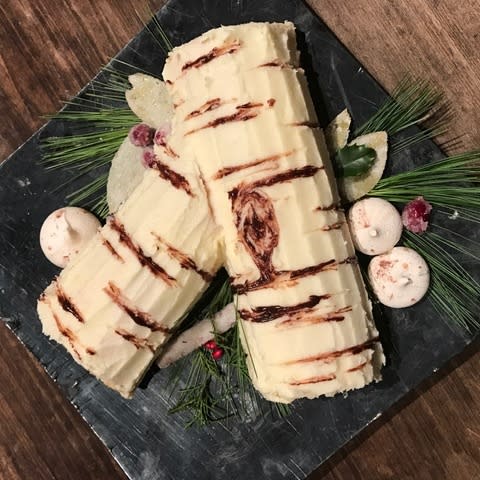 Petit Four
Lemon and coconut congolaise and brandied chocolate truffles
As a tasting menu, each plate was on the smaller side which was great because nothing made me too full and kept me excited to try the next plate. French cuisine is rich and flavorful and the FARMfrench menu was exactly that. The kind of meal that sticks to your ribs. The variety of dishes was excellent, spanning from soup, salad, seafood to the main course of duck. The celery root bisque was the most surprising dish for me. The combination of celery and mushroom was unique; the celery being such a bright and fresh flavor juxtaposed nicely with the rich and earthy flavor of the mushroom cappuccino. I could've eaten an entire bowl. The duck was a show stopper straddling the line of sweet and savory flavors elegantly with Maple Leaf Farms duck breast garnished with local honey and candied lemon zest. For the ultimate French experience, order your dinner with their expertly chosen wine pairings. 
The FARMfrench menu is available throughout the month of December including Christmas Eve at FARM Bloomington. For more information  and reservations, visit their website or call 812-323-0002.