Tuesday, December 1, 2015
Free winter events in Bloomington
Categories: Outdoors, Family Fun, General
Recently I learned about a Danish concept called "hygge," which basically refers to a mental state of coziness, conviviality, and togetherness in the heart of winter. Apparently, there's no word quite like it in English, but it sounds like that feeling you get when you can't wait to spend time with your family/friends/dog over the holidays. The sun might set at 4pm, but that doesn't mean you can't have a day full of warmth and joy.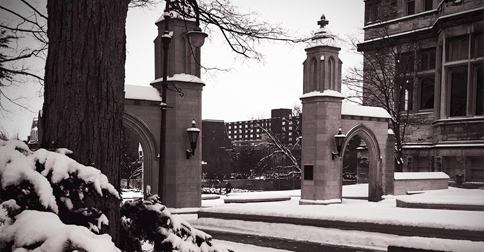 What can hygge do for you? This winter, challenge yourself to embrace the essence of the season; don't hide from it. We tend to rush through our days, always thinking about what we have to do next, but hygge encourages you to enjoy every minute and appreciate the happiness inspired by your environment and surroundings.
So to help you enjoy winter as much as I plan to this season, here are tons of free winter events and activities around Bloomington. I'll keep it updated as I hear of more things to do. Brave the cold and get out there with your friends and family!
Outdoors
Geminids Meteor Shower Viewing
December 13 at Paynetown State Recreation Area
Usually one of the strongest showers each year, the Geminids often produce bright and intensely colored meteors. Join us as we watch for these "shooting stars" to streak across the night sky! A naturalist staff will be there to help explain what's happening, and you can view other objects with a telescope. There will even be a fire and hot chocolate to help you stay warm! Make sure you bundle up in warm layers and bring a blanket/chairs to recline on for more comfortable viewing.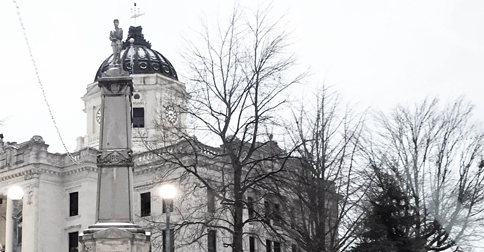 Lunch with Nature Series: The Sun
December 28 at Paynetown State Recreation Area
Bring a sack lunch to enjoy during the main presentation. Afterward, there is a short walk/hike/activity that highlights the topic. Each session is limited to 12 people and recommended for adults. Sign up at http://bit.ly/lwndec2015 by December 22. This month's topic is: The Sun. It's the closest star to our planet, but how much do you really know about the Sun? It's the darkest part of the year, so what better time to take a close "look" at our primary source of light (and life!).
Polar Bear Plunge
January 1 at Fairfax State Recreation Area
This year will mark the twelfth annual plunge into the frigid waters of Monroe Lake, but seriously it's fun! It's free and everyone is welcome. All participants receive a certificate of achievement. Commemorative t-shirts are for sale, with proceeds benefiting the Bladder Cancer Advocacy Network.
For information on parks and trails in Monroe County, click here.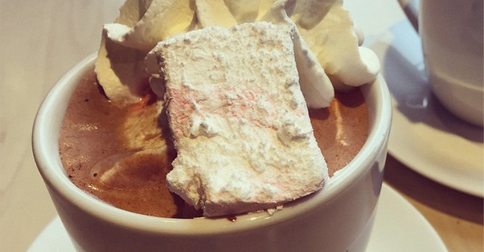 Family and Youth
Stories with Santa and Mrs. Claus
December 3, 10, and 17 at Fountain Square Mall
Santa will be in the south atrium reading stories and singing carols with children beside the cheery mantle scene. Milk and cookies will be served!
Krampus Night
December 5, Showers Common
A folklore of German origins, Krampus was the anti-Santa, a monstrous beast that spanked kids who did not behave. This legend continues in a more whimsical and lighthearted form with the Krampus celebration in downtown Bloomington. Krampus creatures will gather at the Showers Common, along with some kind angels who soothe any worried young minds. Kids can interact with Krampus, participate in activities and crafts, and get some goodies from the angels.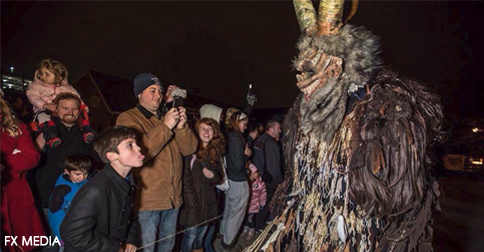 December 15 at Fountain Square Mall
Festivities will include Polka Dot the Clown, Christmas Cartoons, children's crafts, material so the children can write a letter to Santa, a snowball fight and a special visit from Santa and Mrs. Claus. The Ballroom at FSM is on the Third Floor. Tickets are required because space is limited; please call 812-332-0053 or email cathy.johnson@cfcproperties.com.
PRIDE Film Festival Teen Screening
January 30 at the Buskirk-Chumley Theater
The annual Bloomington PRIDE Film Festival celebrates the LGBTQ community through cinema and live performances. Their Saturday matinee at 2 pm is free to students and youth and will show short films and a feature-length film (to be announced very soon!) relevant to teenagers of all identities and orientations. Following the films will be a community discussion.
Music and Art
Gallery Walk/First Friday
December 4, January, February in downtown Bloomington
First Friday and Gallery Walk, which will both now be monthly (not bi-monthly) events, are a time for special gallery exhibits, live music, and great conversation with friends and strangers. Did I mention the tasty appetizers and drinks? December will be extra special, with a holiday-themed Gallery Walk to help you get started on your shopping.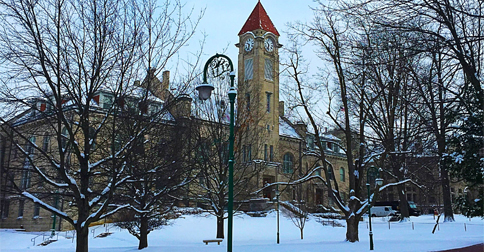 Concerts at the Jacobs School of Music
Auer Hall
The Jacobs School of Music at IU is one of the top music schools in the country, so you can imagine how amazing it is that many of their performances are completely free. From orchestras to choirs to solo recitals to jazz combos, there's really no limit to the kinds of music you can hear from these budding virtuosos (virtuosi?).
Messiah Sing-Along
December 13 at St. Mark's United Methodist Church
The Bloomington Chamber Singers hosts this annual free event (donation of a canned good is encouraged) where anyone and everyone is invited to sing with the choir through the choruses and arias of Handel's famous Messiah oratorio. Soloists from the choir sing the recitatives. This is your chance to dust off your vocal chords and sing one of the greatest triumphs of the Baroque!
Music at the Player's Pub
This is one of the most active music venues around town, with concerts or open mic nights almost every day of the week. From blues to singer-songwriters and beyond, with lots of local talent on showcase, it's a great place to grab a pint and enjoy the live music.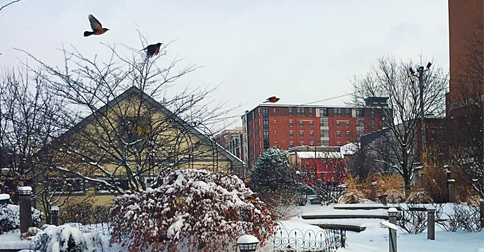 Entertainment
Downton Abbey sneak preview
December 14 at the IU Cinema
The Emmy® and Golden Globe® award-winning hit drama returns for a sixth and final season of intimately interlaced stories centered on an English country estate -- an entertaining formula that has made Downton Abbey the highest-rated drama in PBS history. Catch a sneak preview of the first episode at the beautiful IU Cinema!
Wig Out Karaoke
Sundays at The Back Door
KJ Coley D & Misfit Toy Karaoke. Come to sing. Come to dance. No cover karaoke and dancing every Sunday. $2.50 drink specials!