Wednesday, February 10, 2016
Funky Bloomington buildings to explore
Categories: Arts & Culture
It dawned on me that some of my favorite places in Bloomington are also some of the most architecturally eclectic buildings around. So I asked my friends for some of their favorite places, and we came up with this little architectural tour to wow your senses and show you the quirkier side of Bloomington. Click an image to learn more and see where it's located.
Gaden KhachoeShing
It's one of two Buddhist monasteries in town, and was recently constructed in 2014. Between the 18-foot-tall gold Buddha statues and the tapestries imported from Tibet, your eyes will have plenty to feast on. Call ahead for a free visit and meet the friendly monks who call this place their home. You might wish you could move in with them.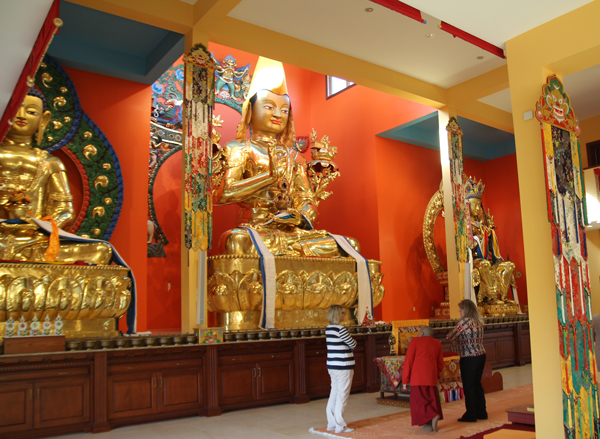 Bloomington/Monroe County Convention Center
The renovated building located downtown was originally built in 1923 as Graham Motor Sales. It later became known as the Henry Ford Model T assembly plant and showroom, and was a place people gathered to see the latest automobiles as they rolled off the assembly line. While the interior has been redone with a modern touch, the exterior reflects the building's colorful history. Check out the art gallery and murals while you're there.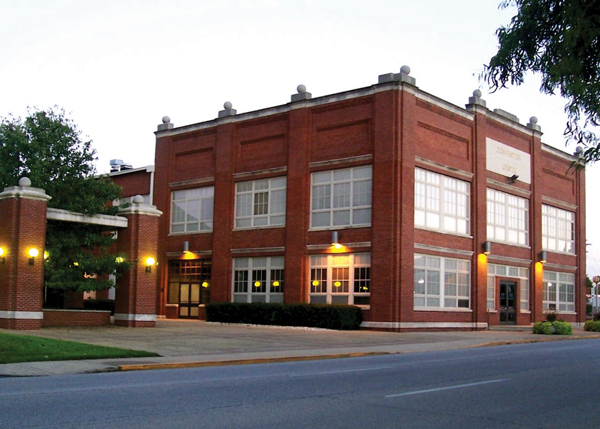 Beck Chapel
This non-denominational chapel was built in 1956 and is a classic IU landmark. Many alumni return to host their weddings here, because it holds fond memories and is just plain old beautiful. This small building made of Indiana limestone was a gift of IU alumni Frank and Daisy Beck, and contains only 16 pews holding up to 65 people at a time. The stained glass windows are simple and breathtaking.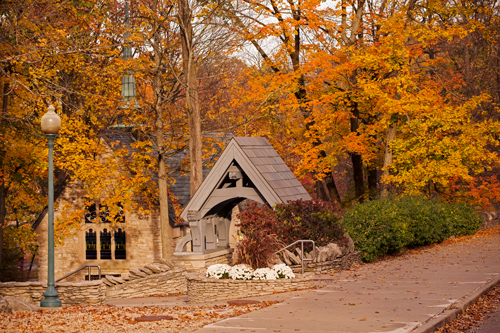 Crazy Horse
Around 1900, the Crazy Horse edifice was built as a hotel to support the local train station. As time went on, the area of town now populated by delicious local restaurants became known as the seedy part of town, and rumor has it that the upstairs of the Crazy Horse was a brothel. Several years and owners later, the Crazy Horse bar is one of Bloomington's favorite watering holes, with all sorts of tasty drinks and eats.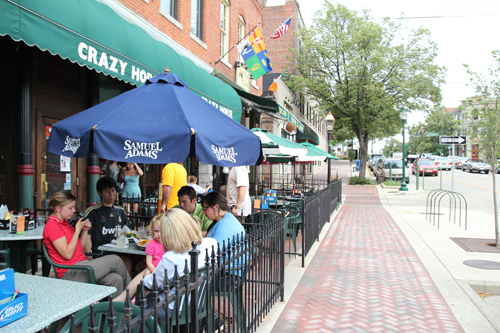 Indiana University Art Museum
It houses more than 40,000 objects ranging from Greek pottery to Picasso paintings, but the building itself is also a work of art. Internationally renowned architect I.M. Pei designed it, and construction finished in 1982. Admission is free, and they host all sorts of events -- plus, there's a delicious coffee shop and classy gift shop.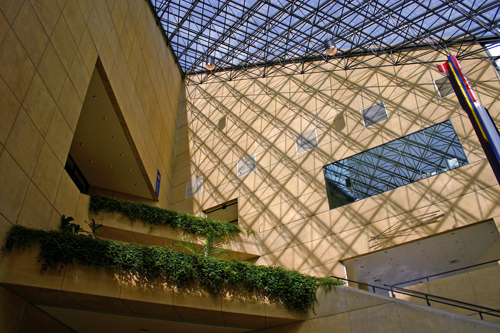 Monroe County Courthouse

It's a classic stop on anyone's visit to downtown, but do you know the history behind the courthouse? From the structure's original construction in 1907 to a contentious and ultimately successful renovation in the 1980s, our beautiful courthouse has been through a lot. But when you walk in and look up at the colorful dome, all you can think is, "wow." And don't forget to check out the giant copper fish from the old (1826) courthouse on the tippy top.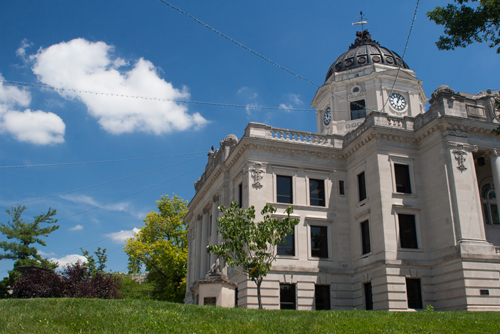 BuffaLouie's
It's a sports-centered restaurant teeming with wings, burgers, and TVs, and it's a favorite hangout of many IU students and alumni. But the building itself has a fascinating history, built in the Spanish Colonial style more than a century ago. Hoagy Carmichael is said to have written his famous tune "Stardust" there in 1927, when it was known as The Book Nook.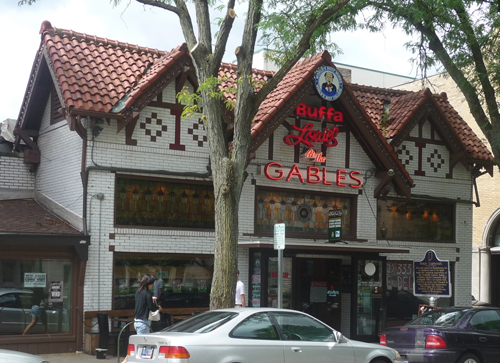 Indiana University Auditorium
Built as a Federal Works Agency Project under the Roosevelt Presidency and opened on March 22, 1941, the Indiana University Auditorium is located in the heart of Indiana University's Bloomington campus. It's also home to Thomas Hart Benton's "Century of Progress" murals, painted for the 1933 Chicago World's Fair, the priceless Dailey Family Memorial Collection of Hoosier Art, and two Robert Laurent sculptures. Closed for a $13 million renovation and restoration in 1997, the Auditorium reopened in 1999 and continues to present an exciting season of Broadway show, concerts and student events.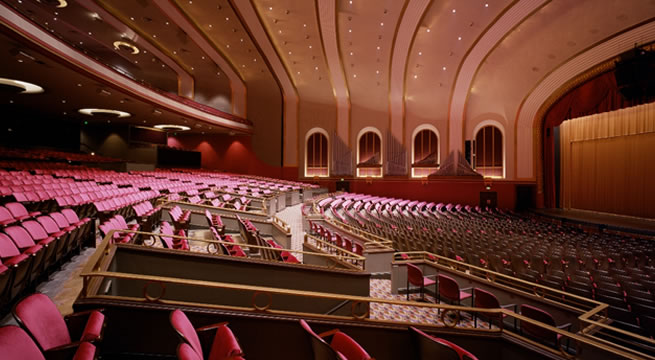 Buskirk-Chumley Theater
Listed on the National Register of Historic Places, this Spanish mission revival silent movie house is one of the busiest community theaters in the country. Built in 1922, the theater was badly damaged by a fire in 1933 and was rebuilt with a new look including the iconic Indiana marquee. It was sold to the City of Bloomington in 1995 and, thanks to the work of many local people, was rescued and renovated into the state-of-the art, 629-seat theater that it is today.