Get behind the scenes in an artist's studio June 4-5
Categories: Arts & Culture
A fabulous weekend is planned for your sense of art discovery and enrichment during the Bloomington Open Studios Tour. Thirty-five artists have been creating new works and tidying up their studios to prepare to welcome the public on June 4th and 5th. You can find detailed artist information with images and maps for navigation at BloomingtonOpenStudiosTour.com
The artists will all share their unique perspectives, materials, and processes, and will demonstrate their craft, offer hands-on opportunities, or provide visual materials to help explain their processes. A few examples that can be found throughout the city are:
Mary Uthuppuru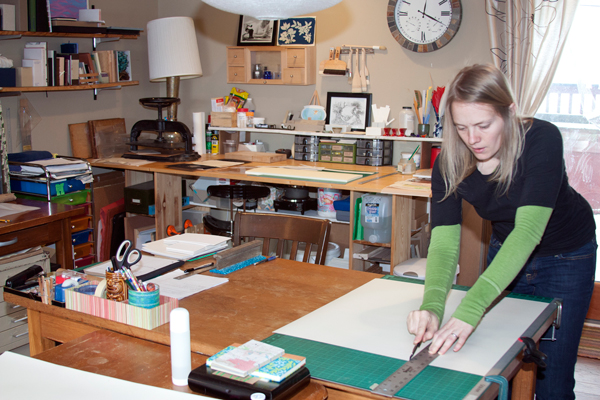 Mary Uthuppuru of Spring Leaf Press creates artist books, bindings, boxes, and prints inspired by science, literature, and travel. She will demonstrate stitched binding techniques, examine an assortment of handmade papers, and many forms of unfolding a book visually and literally.
Meg Logodzki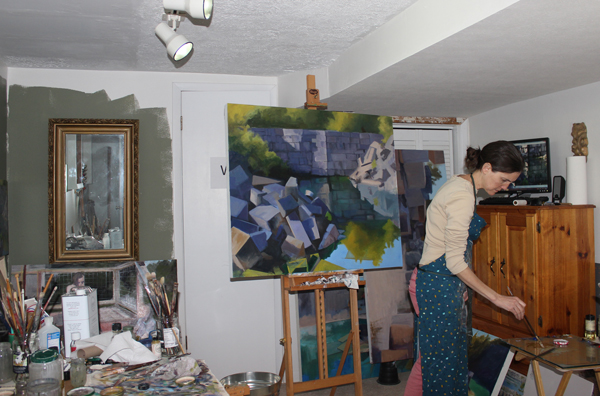 Meg Logodzki paints compositions from life that, regardless of their subject, are tightly constructed geometries or color and light. She will show with different brushes loaded with subtle chromatic shifts of paint -- how a form and composition can be defined and orchestrated.
Leeanne Ellis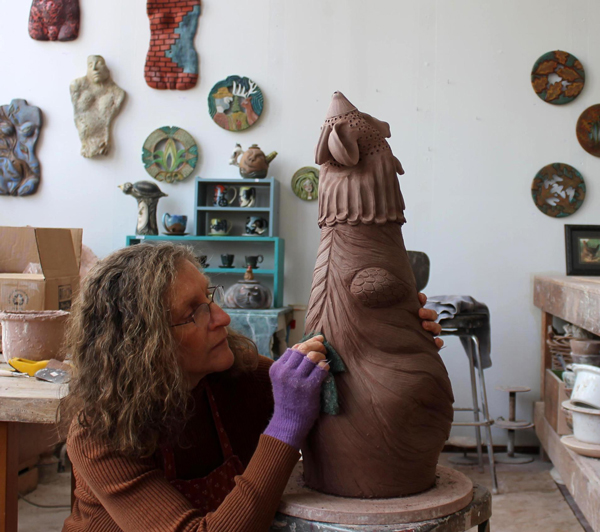 Leanne Ellis's studio is ensconced in nature and it is this vessel that inspires her built clay objects. Whether they be a utilitarian bowl or birdbath or a piece of sculpture, they always organically lack symmetry, are whimsical or sardonic, and, at their core, are figurative. Ellis will show how a piece might be built of wet clay both on and off the wheel.
Elizabeth Busey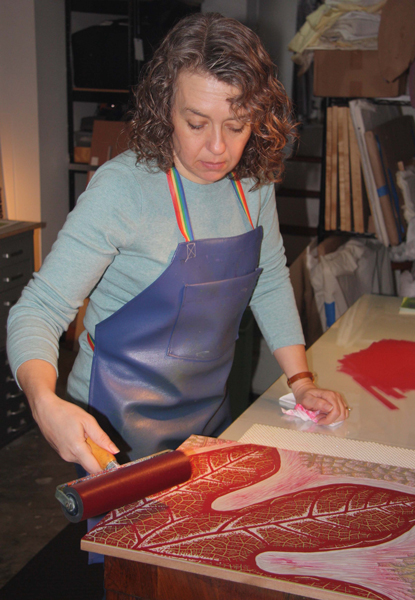 Elizabeth Busey's subject matter is the fragility of our environment and the topographic patterns that she finds as she minutely examines such things as waterways and cloud structures. Her process is linoleum relief printing on paper. In her studio the visitor can carve on and ink a block and then pull a print through her massive hand-built press.
Michal Ann Carley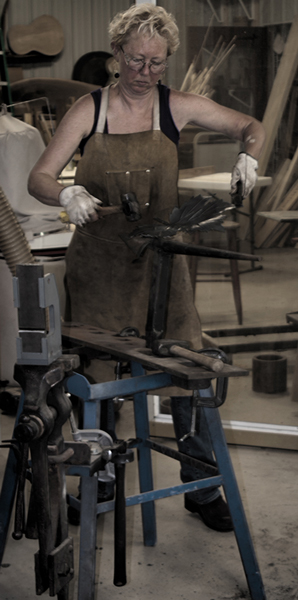 Michal Ann Carley is both a blacksmith who forges nature-inspired sculptural forms and more traditional utilitarian objects, and a glass torchworker who creates glass beads for the jewelry that she designs and fabricates and figurative elements that become part of her forged sculptures. She will demonstrate making basic glass beads with rods, brass tools, and a gas torch. Her smithy will display the processes of forging iron with elements in all stages of the forming process.
Jim Campbell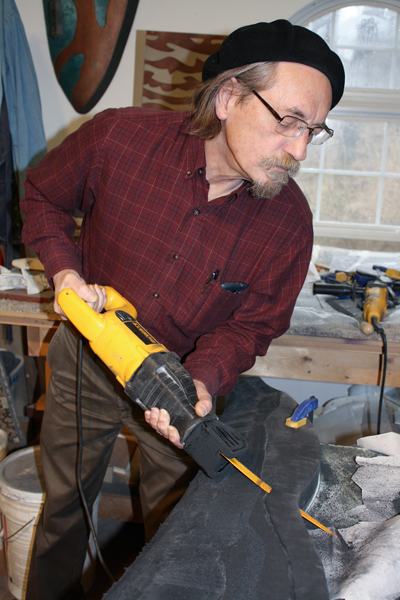 Jim Campbell creates objects that cross many boundaries: they are representations of textures and forms from our interior worlds -- the mind's meanderings -- and the environment; they are sculptural reliefs that hang on the wall; and they are made of a myriad of materials and inventive processes. He will demonstrate some of these, including sculpting with a band saw and rolling a sheet of pure paint off of the glass support that it was painted on.
BOST is easily accessible, including an interactive mobile app to supplement free printed booklets. Navigate the tour using your smartphone to find images, artist statements, and studio information complete with accompanying Google maps. Users can also craft their own experiences by selecting the heart icon for their favorite artists, who are then compiled into a comprehensive list for use during the tour.
Finally, BIKE BŌST is a carefully prepared, scenic biking map that connects all the artists' studios and provides five different geographically defined tours, route notes, and rough spot icons. This map is available on the website and is in print at Revolution Bike and Bean. The artists have agreed to hand-deliver artwork purchased by any local biker.