Wednesday, September 16, 2015
Halloween 2015 in Bloomington
Categories: Family Fun
...or should that say BOOmington...
Revel in the creepiest season of the year with these frightful and delightful October events. And just in case the little ones (and grown-ups, if you're like me) can't handle too much scary stuff, check out our list of the top 10 reasons to see Bloomington in the fall. Feel free to add more local events in the comments!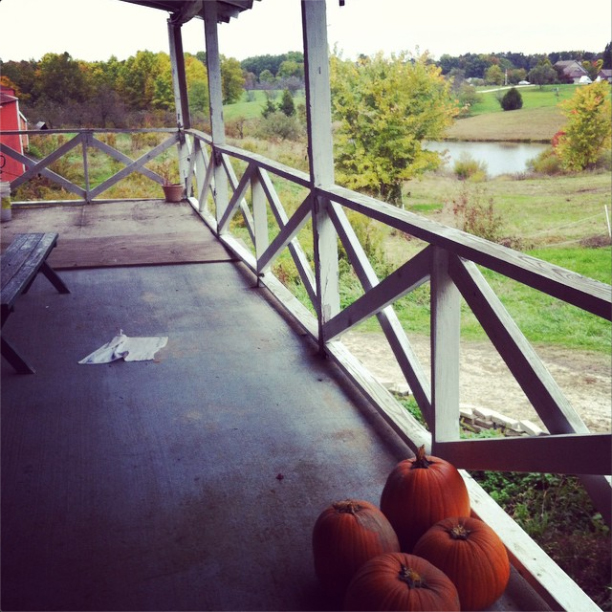 Events
Barn of Terror
Open in October
8792 N. Old State Road 37
$10 general admission, $5 for kids 10 and under
A seriously freaky haunted house experience for those who are brave enough! While Hauntings may be too much for some folks, the Trick or Treating event on Halloween is perfect for kids.
Dia de los Muertos Community Altar
October 7 - November 1
Mathers Museum of World Cultures
Free
Come celebrate and honor the memories of deceased loved ones at Bloomington's 10th Annual Día de los Muertos Community Altar, curated by local artists Rachel DiGregorio and Michael Redman. You're invited to add gifts to the altar in honor of deceased loved ones, as it's customary to leave small offerings of items they would have enjoyed. The altar nurtures the memory of their lives, and each year it's built upon the foundation of the previous years' offerings.
Great Glass Pumpkin Patch
October 10
Monroe County Courthouse lawn
Free
Come pick out your very own handmade blown glass pumpkin at the 6th annual Great Glass Pumpkin Patch. They'll have over 600 glass pumpkins for display and sale spread out on the Monroe County Courthouse lawn like a real pumpkin patch. All of the pumpkins are made by the members of the Bloomington Creative Glass Center. Rain or shine! Cash, check, and credit card accepted.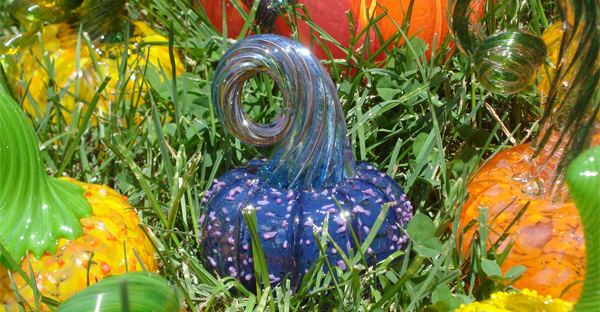 Teen Night: Zombies
October 23
WonderLab
Free
Hang out with friends during a teen takeover of the museum! Play zombie tag to explore the epidemiology of how disease spreads. This event is only open to teens in middle and high school (or home-school equivalent).
Ghostly Gathering at Monroe Lake
October 23-24
Paynetown State Recreation Area
Enjoy a full weekend of activities with a Bigfoot investigation hike, shadow puppet-making session, stories around a campfire, creepy crawly crafts, costume contest, trick-or-treating, and a campsite decorating contest.
Healthy Halloween
October 23
Banneker Community Center
$2
The health and wellness witches are throwing a Healthy Halloween Party, and your entire family is invited! Come in costume and have a howling good time playing Halloween games, enjoying spooky snacks, and trying on some sweet (or scary!) face painting.
Trick or Treat Trail
October 24
RCA Park
$4 per child, one free adult with child, $2 per additional adult
A wooded trail that comes to life with stories from your favorite characters. Put on your costume and grab your bag!
Skate & Scare
October 24
Frank Southern Ice Arena
$6 per person + $3 skate rental
Kids and adults skate to spooky tunes through a haunted house on ice. Skate in costume for a chance to win prizes.
When Spirits Call
October 27
Monroe County History Center
Free
The History of Spiritualism in Indiana. Presented by Karen Shank-Chapman, curator of the Rotary Jail Museum in Crawfordsville, Indiana.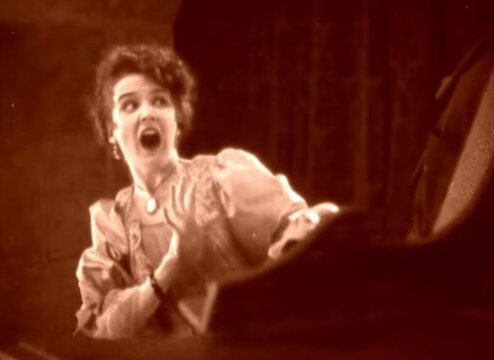 Dennis James Hosts Halloween
October 30
Indiana University Auditorium
$8 - $21
World-renowned cinema organist (and beloved IU alum) returns for his annual Halloween festivities providing spooky live accompaniment to the film that started it all: The Phantom of the Opera.
Festival of Ghost Stories
October 30
Bryan Park
Free
An ink-black night with leering jack-o'-lanterns and crisp cider set the stage for an evening of live storytelling beneath the stars. Bring a lawn chair or blanket and dress warmly to avoid the chill as seasoned storytellers spin their tales in the dark. This Halloween tradition of more than 33 years is presented by Bloomington Parks and Recreation and sponsored by Monroe County Public Library and the Bloomington Storytellers Guild.
Trick or Treating
October 31
Bloomington & Ellettsville
The City of Bloomington and the Town of Ellettsville have set theirTrick-or-Treating hours as 5:30 to 8:30 pm.
The Rocky Horror Picture Show
October 31
Buskirk-Chumley Theater
$12 w/costume, $17 w/o costume, $5 prop bags
Cardinal Stage Company Presents: Spiced with sweet transvestites, mad scientists, and a big chunk of Meat Loaf, The Rocky Horror Picture Show is a cult phenomenon unlike any film or musical you've ever seen! The party begins with a "de-virginization ritual" a half hour before each screening (trust us - it doesn't hurt). This initiation ceremony is fun for newbies and veterans alike.
Hallowqueen Spooktacular
October 31
The Back Door
Admission TBA
Come celebrate Hallowqueen Spooktacular in costume at The Back Door, Bloomington's only queer bar.
Romp Mud Run & 5K
October 31
Riddle Point Park
T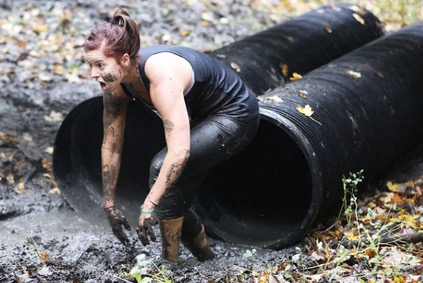 he Romp Mud Run is an obstacle course adventure race through mud, sand, water and land. The race is 2.5+ miles long featuring more than a dozen obstacles, including a rope climb, army crawl across the beach, mud creek stomp, a 25-foot ravine, and more! Participate in either race wearing your Halloween costume as the event will display a family-friendly Halloween theme. The Romp Mud Run & 5K is hosted by and benefits the Boys & Girls Clubs of Bloomington.
Downtown Trick or Treat Walk
October 30
Downtown Bloomington Businesses
Free
Celebrate Halloween a day early at some of Bloomington's favorite local shops and attractions. Kids can wear costumes and trick or treat any store with a special poster in the window from 5-8pm. The downtown area is so pretty in the fall, and it's very walkable so kids won't get too worn out. Stay for dinner, do a little shopping for yourself, it's a treat for the whole family.
Halloween Family Fun Fest: Monster Mash
October 31
Mathers Museum of World Cultures
Free
Explore the newly opened exhibit all about monsters! Play monstrous games, including "Pin the Eye on the Monster" and "Monster Bowling," but save some time to make some crafts, too, like everyone's favorite -- MONSTER GOO!
Pumpkin Launch
November 7
Monroe County Fairgrounds
$10/vehicle
Launcher teams send pumpkins soaring through the air in competitions for both accuracy and distance, so get a team together to build and enter a pumpkin launching device. In addition to the pumpkin launching, there is an expanded children's area with a variety of activities, live music, and a variety of food vendors. Bring a lawn chair and enjoy a fun fall afternoon.
Pumpkin Patches
Fowler Pumpkin Patch
4865 South Leonard Springs Road, 812-322-0050 - Open Friday through Sunday
Musgrave Orchard & Cider Mill
8820 North Old State Road 37, 812-339-5006 - Open Wednesday through Sunday. Pick up your pumpkin, apples, Indiana's best apple cider and all the other trappings of fall.
Oliver Winery
8024 Indiana Highway 37, 812-876-5800 - Several varieties of pumpkins and other gourds, locally grown at the Creekbend Vineyard, are available throughout October at the Oliver Winery tasting room.