Tuesday, November 14, 2023
Experience the Magic of Harry Potter in Bloomington
Categories: Arts & Culture, General, Family Fun, The IU Student Perspective
The Boy Who Lived captured the hearts of millions, and over a decade after the last novel was published, Harry Potter continues to do so. The series may be over, but we can't let go of the whimsical magic associated with it — especially since Bloomington is home to many places that have an uncanny similarity to parts of J.K. Rowling's Wizarding World. From the Biology Greenhouse mimicking Professor Sprout's Herbology classroom to The Irish Lion feeling akin to The Leaky Cauldron, Bloomington has more destinations paralleling Harry Potter's universe than you might expect.
 
Maxwell Hall:
Hogwarts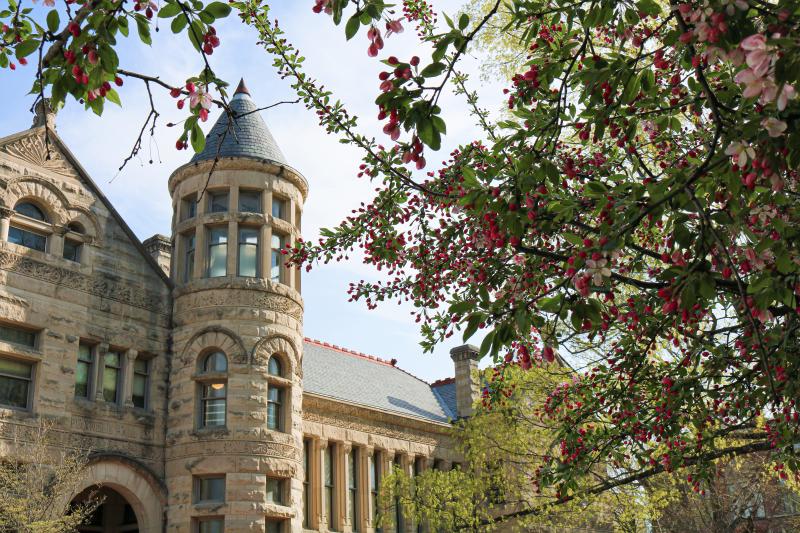 There could probably be an entire blog post about buildings on Indiana University's campus that could be mistaken for Hogwarts, but Maxwell Hall is one of the strongest contenders. Its grand, castle-esque exterior and rotunda tower give it a striking resemblance to the wizarding school. The Indiana Memorial Union, Memorial Hall, and Collins Living-Learning Center are our runner-ups as Bloomington's own Hogwarts — let us know which of the four best resembles Harry's school in the comments!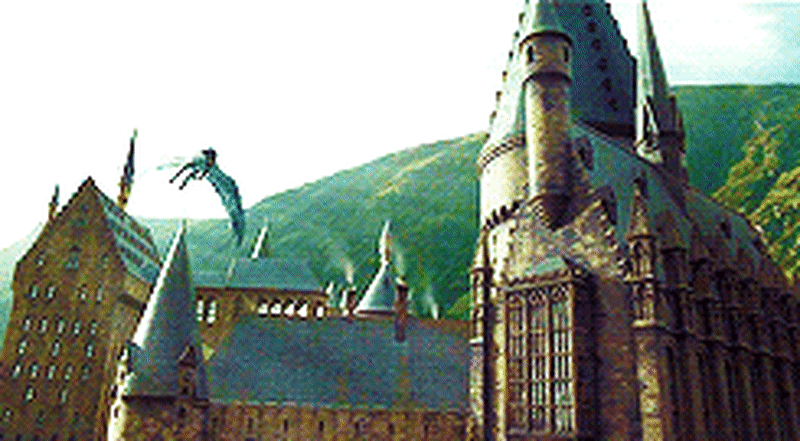 Charles C. Deam Wilderness:
The Forbidden Forest
The Charles C. Deam Wilderness is by no means scary, but it is made for adventure with its 37.3 miles of trails. So long as you bring a leash, these trails are dog-friendly — you can bring your furry friends along, just like Hagrid would bring Fang to the Forbidden Forest. No centaur sightings have ever been reported — that we know of — but you might get lucky and see the occasional owl. 


Monroe Lake:
The Black Lake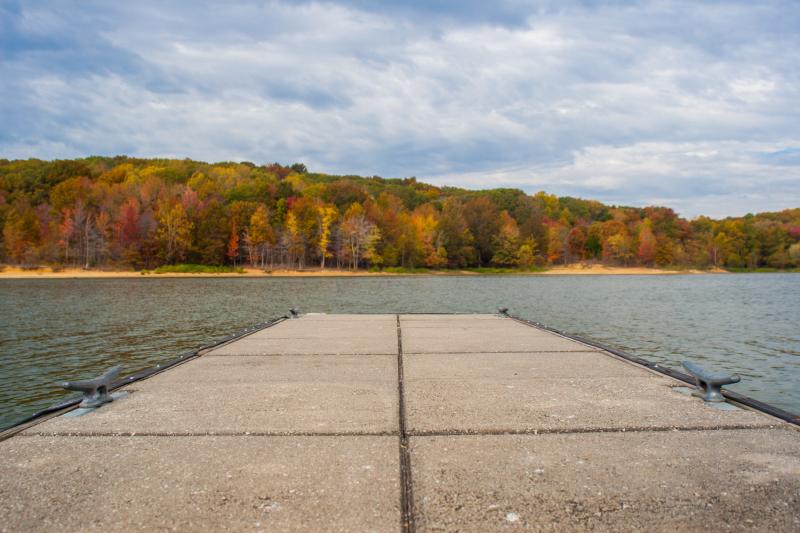 There aren't any mermaids or giant squid (that we know of, once again), but the misty mornings and evenings at Monroe Lake do have an uncanny resemblance to the Black Lake — just swap the surrounding mountains in the Wizarding World for the rolling hills of Southern Indiana. Much like the Black Lake, Monroe Lake is the perfect place for a paddle. Take your own canoe for a lake day excursion, or rent one from Lake Monroe Boat Rental.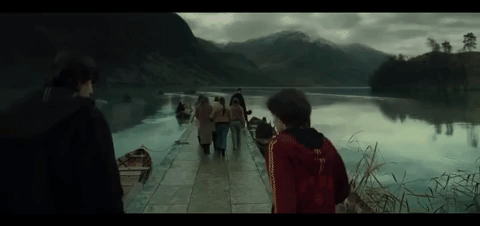 Biology Greenhouse:
Professor Sprout's Herbology Classroom

The Biology Greenhouse is a great hidden gem on campus. Mimicking Professor Sprout's Herbology classroom, it's a great place to take kids of all ages to explore the greenhouse's unique plant life, from desert to tropic species. You'll see orchids, banana plants, and giant ferns, but no screeching mandrakes.

Indiana Memorial Union's South Lounge:
Study Hall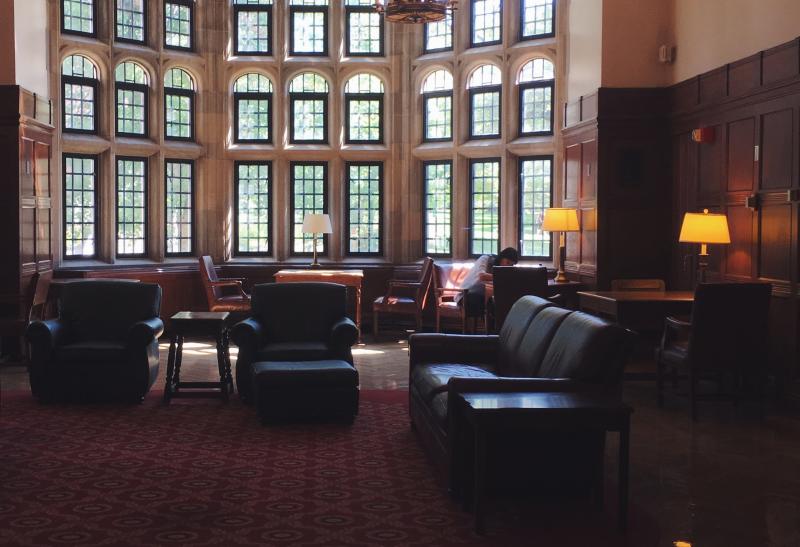 Located in the original portion of the Indiana Memorial Union, the South Lounge is one of the most popular study spots on campus. Find yourself a nook under a window to get some studying done, or curl up by the fireplace with a good book. There aren't any fiery sconces, and Professor Snape isn't lurking about, but the huge windows and fireplace give major Hogwarts vibes.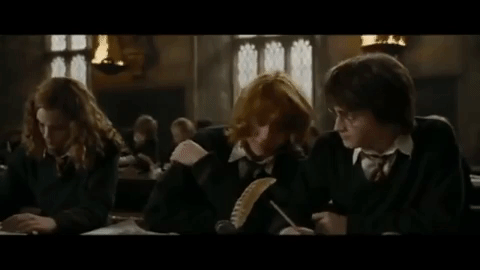 Student Building Clock Tower:
Hogwarts Clock Tower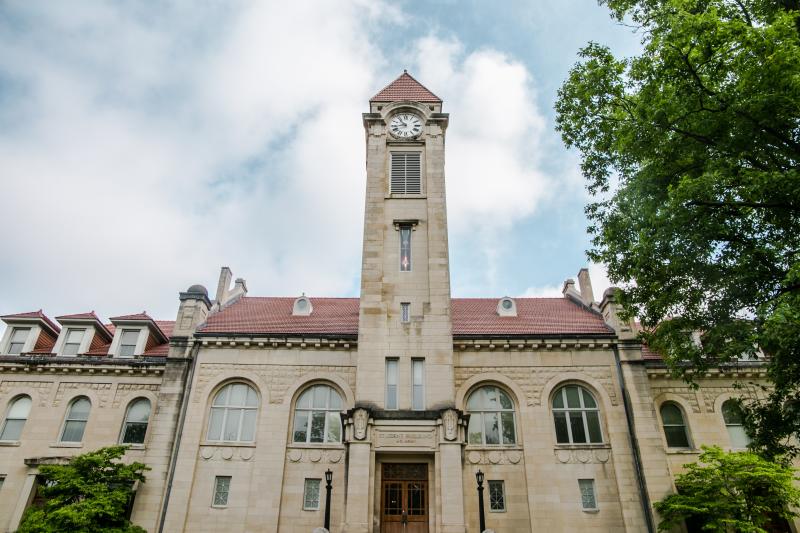 In Harry Potter and the Prisoner of Azkaban, the clock tower is an integral part of the plot, as Hermoine and Harry use its chiming to figure out where they are in the past while trying to save Sirius and Buckbeak. Paralleling the magical story, the stately Student Building keeps students and locals on time, as it chimes every quarter hour. The massive tower can be spotted from Kirkwood Avenue through Sample Gates, which makes for a beautiful photo. 
The Tudor Room:
The Great Hall
The feasts in Hogwarts' Great Hall are legendary — equally legendary is the Indiana Memorial Union's Tudor Room. Its rich oak-paneled walls, bright stained-glass windows, and colorful banners representing the different schools on campus are definitely reminiscent of Hogwarts' Great Hall. Hit the Sunday brunch buffet to enjoy a meal fit for Hagrid — it features several stations, including made-to-order omelets and incredible desserts.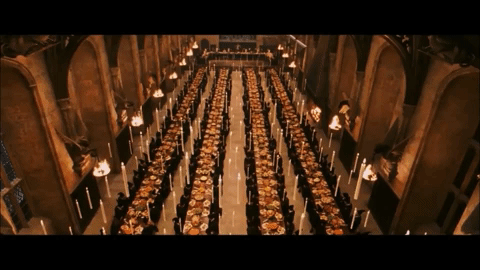 Lilly Library:
The Restricted Section of the Library
In Harry Potter and the Sorcerer's Stone, Harry visits the restricted section of the library in search of information about Nicholas Flamel. This scene gave viewers a good glimpse of the enormous stacks in the library, and we couldn't help but be reminded of the Lilly Library. IU's Lilly Library is home to millions of rare books, manuscripts, puzzles, and more, including a Gutenberg Bible and Shakespeare's First Folio.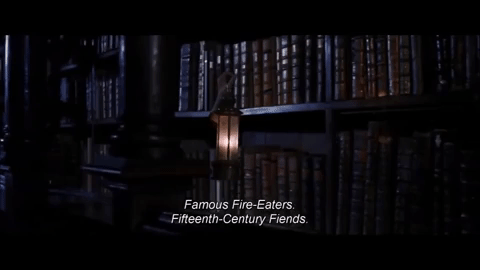 Blu Boy Chocolate Cafe & Cakery:
Honeydukes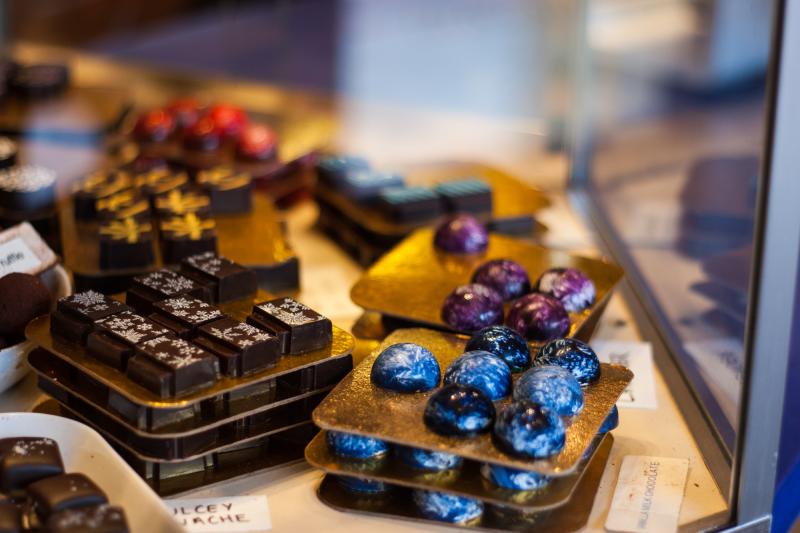 Hogsmeade's Honeydukes is hugely popular with Hogwarts students. Bloomington's own Honeyduke's, Blu Boy Chocolate Cafe & Cakery, is famous for their handmade chocolates with unique flavors like ancho chile and blood orange. They also offer an assortment of cookies, cakes, and monumental ice cream sundaes — stock up on sweets in case you come across any dementors on your way back to campus.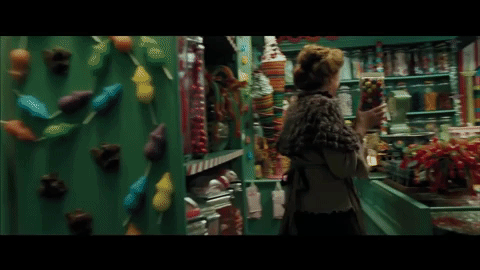 Crazy Horse:
The Three Broomsticks
The Three Broomsticks is a popular wizarding pub in Hogsmeade Village where warm, fizzy butterbeer is the beverage of choice. For Bloomington's best rendition of The Three Broomsticks, head down Kirkwood Avenue just across The Square to grab a brew at Crazy Horse. The tavern is one of the oldest watering holes in town. Although they don't have butterbeer, they do carry 80 beers from around the world!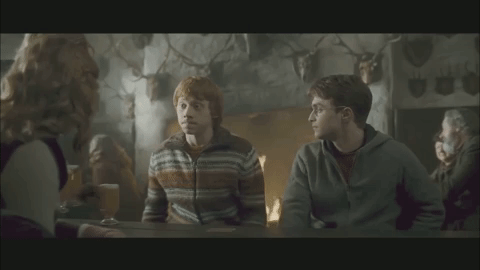 Hartzell's Ice Cream:
Fortescue's Ice Cream Parlor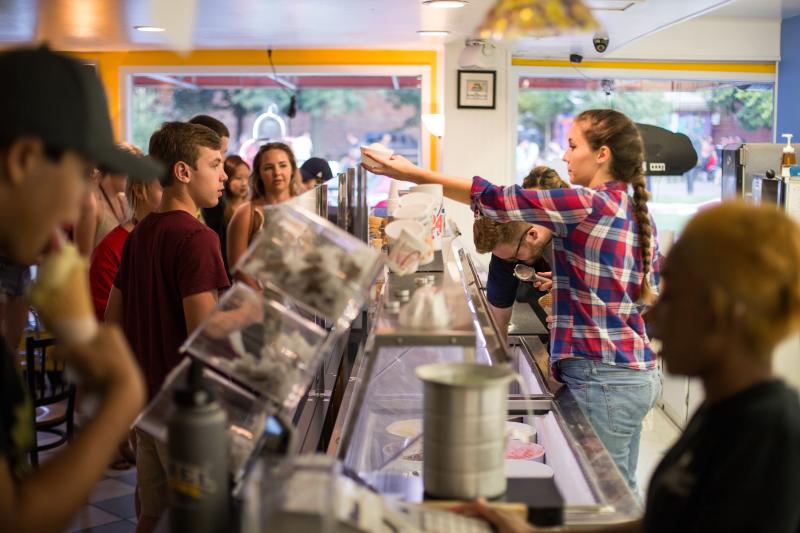 While the ice cream shop was never shown in the movies, Fortescue's Ice Cream Parlor is a popular hangout in The Sorcerer's Stone and The Prisoner of Askaban, and it's one of the shops you can visit at Universal Studios' Diagon Alley. Like Hogwarts students, IU students flock to Hartzell's Ice Cream for unique, delicious scoops all year long. Maybe we can convince them to feature a butterbeer flavor one day...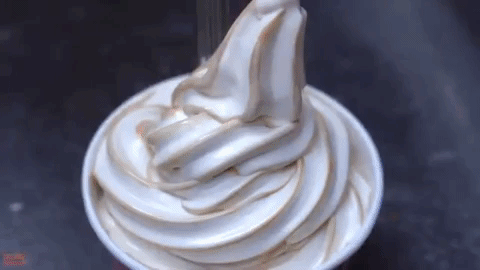 The Irish Lion:
The Leaky Cauldron
The Leaky Cauldron is a popular pub frequented by professors, wizarding families, and other interesting magical folk. Much like The Leaky Cauldron, The Irish Lion has been a Bloomington tradition since the early 1980s, frequented by the same types of people — just without the magic. You can even get a taste of some of Britain's best food with the authentic Irish fare served at the B-Town pub.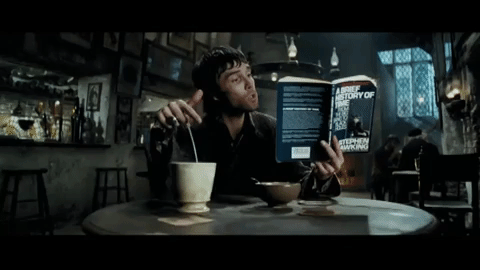 Discover our Harry Potter fall adventure itinerary here.