Holiday Fun with the Family
Categories: Family Fun
The holidays are such a great time to be a parent. It's a chance to relive the excitement and pure joy that you experienced as a kid, and this time you get to be the cause of all that happiness. Plus you get to play with the toys, eat the sweets, and act like a fool, which is also pretty great.
Just in time for the holiday season, here's a list of fun events and things to do with your children, your nieces, and nephews, or your grandkids. And if you don't have any of those, borrow a kid because you need an excuse to do these things and kids make great excuses.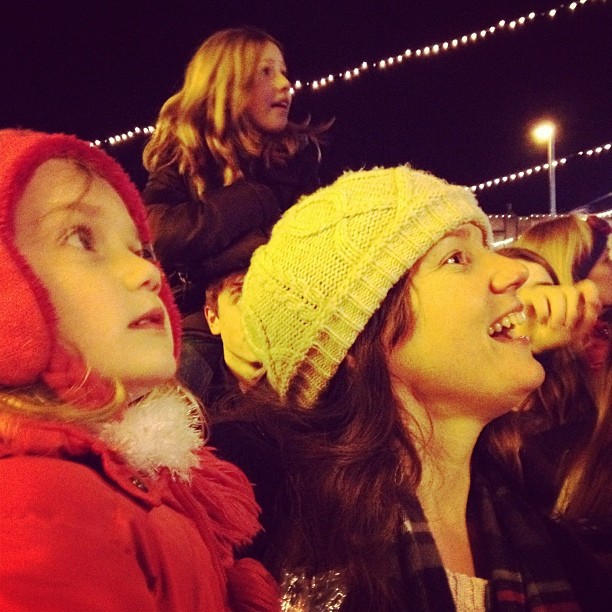 November 27, Downtown Square
There may not be any tradition more classic and heart-warming than singing Here Comes Santa Claus with hundreds of other people while watching 200,000 twinkle lights turn on and little faces light up just as bright. It's just magical and sweet. Before or after the lighting, there are great shops and restaurants and music to enjoy.
November 28 - December 20, Fountain Square Mall
Every year, you take your kids to see Santa, or should I say, some guy dressed in a cheesy Santa suit. You pay way too much to get a terrible photo and they shove you past the velvet rope so the next kid can be scared by creepy fake Santa. If this is your experience with Santa photos, you simply must come see the REAL Santa Claus at Fountain Square Mall. He's sweet, has a real white beard, and his wife (you know, Mrs. Claus) helps take the photos and makes sure you get a good one. Last year, all this jolly goodness cost me only $5.
December 3-6, IU Musical Arts Center
If your children are old enough to sit still for a couple of hours, take them to see the beautiful and magical performance of The Nutcracker, put on by the renowned Jacobs School of Music. It's a great introduction to ballet and orchestral music, and always a fantastic production that keeps kids engrossed.
December 5, Showers Common
Most kids find the prospect of getting gifts to be motivation enough to act right, but some kids need a little extra nudge. That's where Krampus comes in. A folklore of German origins, Krampus was the anti-Santa, a monstrous beast that spanked kids who did not behave. This legend continues in a more whimsical and lighthearted form with the Krampus celebration in downtown Bloomington. Krampus creatures will gather at the Showers Common, along with some kind angels who soothe any worried young minds. Kids can interact with Krampus, participate in activities and crafts, and get some goodies from the angels.
December 5, IU Musical Arts Center
The Jacobs School of Music presents this annual holiday extravaganza, including music, dancing, and other fun performances with all the spectacle you would expect from a dazzling holiday show. Performers include the Grammy-nominated Singing Hoosiers, one of the best collegiate show choirs around, and you can expect a lot of energy and fun. It's a great show for families because it's pretty informal in terms of kids being able to get up and leave if they need a bathroom break or to whisper comments or questions during the show.
December 6, Mathers Museum
The Mathers Museum is fun anytime, with interactive exhibits that kids of all ages enjoy. But when they host their special arts and craft activities for families, it's even more engaging. Families can make snowflake mobiles, holiday ornaments, upcycled journals and other cute gifts - or keep them! It's all about using your hands to make something, while also learning about cultural traditions. See how we snuck a little education in there?
December 18-Jan 2, Buskirk-Chumley Theater
Grown-ups remember that classic movie with the practically perfect nanny and her magic carpetbag. Now you have a chance to relive it with the kids. This production by Cardinal Stage Company will undoubtedly be fantastic - beautiful sets and costumes, great acting, and fun choreography to go along with the memorable songs (supercalafragilistic.... you know the rest). These shows are made for kids, so don't stress over whether they know the proper etiquette at the theater: this is where they can learn it.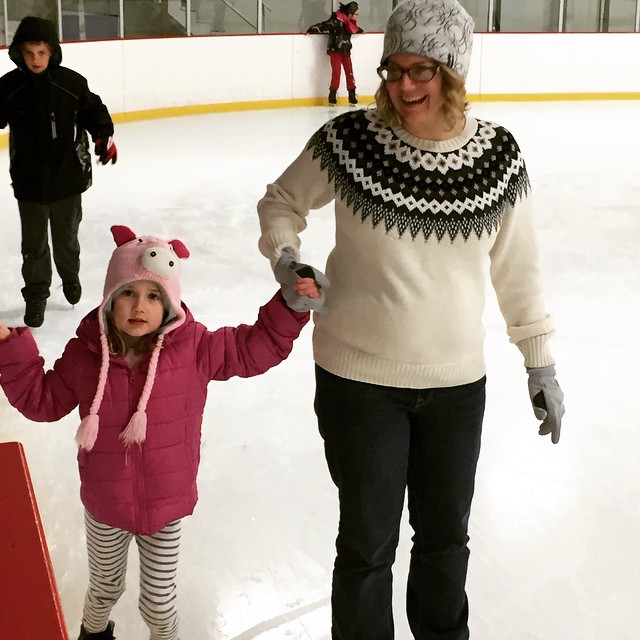 December 19, Frank Southern Ice Arena
Keep the kids active, burning all that pent-up energy, at the ice skating rink where they can skate with Santa and his friends. They'll have a chance to take pictures with Santa, have cookies and punch, and if they come in their best ugly holiday sweater, they might win a prize. It's a fun way to get moving as a family, just be careful: that ice hurts a lot more when you're grown up.
December 19, WonderLab
If you haven't been to WonderLab then I just don't even have enough space here to tell how much you've been missing. Suffice it to say that every little thing is interactive, fun, educational and you'll be ticked at yourself for not going before now. So in addition to the normal awesomeness, they have every day (by the way, a great place to spend time during those long holiday breaks from school), WonderLab also does special programming throughout the year. Each winter, they bring a reindeer to the museum so kids can learn about arctic animals and their habitat. Just make sure you warn your kids that this is a normal reindeer, not one of Santa's special flying ones.