How to celebrate and/or survive Little 500
Categories: Indiana University
What comes to mind when you hear "world's greatest college weekend"? Parties, cycling, concerts, or all of the above? Or maybe you prefer to avoid all three at all costs. Whatever your preference, here are our ideas to help you get through Little 500 weekend like a champ.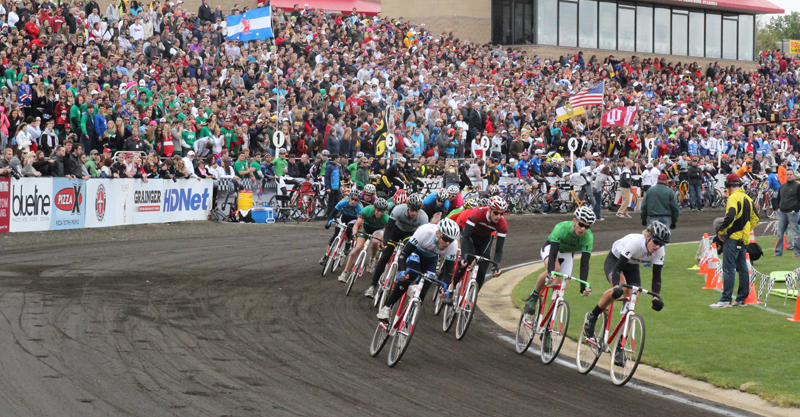 Definitions
Little 5: Short for Little 500, the two-day bicycle race where IU student teams (and one community team -- see Breaking Away) race around a cinder track and thousands of fans cheer them on. The men race 200 laps, or 50 miles, and the women race 25 miles.
Breaking Away: A cult classic movie about the Bloomington community cycling team The Cutters that competed in the Little 500 race. You've got to watch it to see who wins! It won the 1979 Academy Award for Best Original Screenplay and is cited as one of the most inspiring sports films of all time. It was filmed in and around Bloomington.
For the Cycling Fans
If action is your thing, you don't want to miss either the women's race on Friday or the men's race on Saturday. One ticket gets you into both events, so go cheer on all the teams that have worked so hard! Beware -- you might encounter several thousand screaming fans while you're there. Get all the info you need and order tickets here.
For the Partiers
If you're more interested in the overall Little 5 weekend experience, whether or not you're going to the races, here are some events you won't want to miss:
One Day in April, April 24 at the Buskirk-Chumley Theater: A documentary following several men's and women's cycling teams as they trained for and competed in the 2013 Little 500.
The Main Squeeze, April 25 at The Bluebird: Celebrate at this beloved Bloomington bar with music from one of the city's most popular local bands.
Downtown bars: The celebrations will move to bars on Kirkwood and around downtown on Saturday night, so be sure to stick around and enjoy the Bloomington nightlife.
For the Scrooges
Some folks just want to avoid the college-paced action altogether, but they're wise enough to know they don't have to avoid Bloomington! Never fear; there's plenty going on this weekend, and if you make restaurant reservations in advance, you'll have a blast. Here are some top weekend events from our Events Calendar: