Friday, February 15, 2019
The Ultimate Family-Fun Day in Bloomington
Categories: Family Fun
Bloomington may be a college town, but it's a perfect town for families, too! Our small-yet-big-town feel means there's a ton of stuff to entertain you and your family all day, all within a half hour drive!
Where to Stay
You'll want to book your hotel ahead of time! After a long day exploring, you'll be glad you've already picked the place for your kiddos to get some shut-eye.
Homewood Suites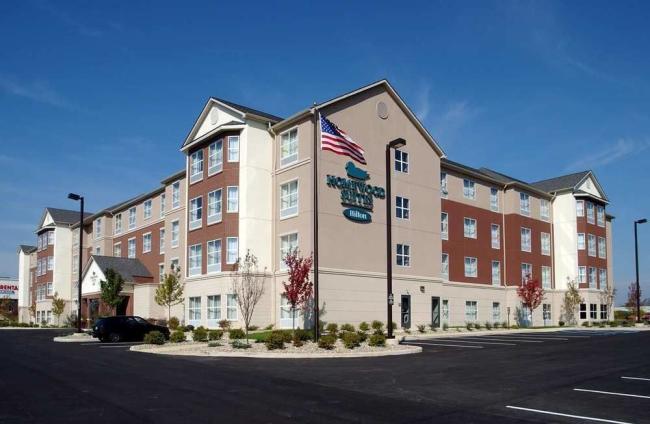 The spacious suites at Homewood Suites come with the option of being in a separate bedroom and living room suite, meaning you can put the kids to bed and stay up a little later! Complimentary breakfast means that you don't have to get up early to prepare anything. If you're looking for some great breakfast food outside of your hotel, Bloomington has an amazing morning selection.
Fourwinds Lakeside Inn & Marina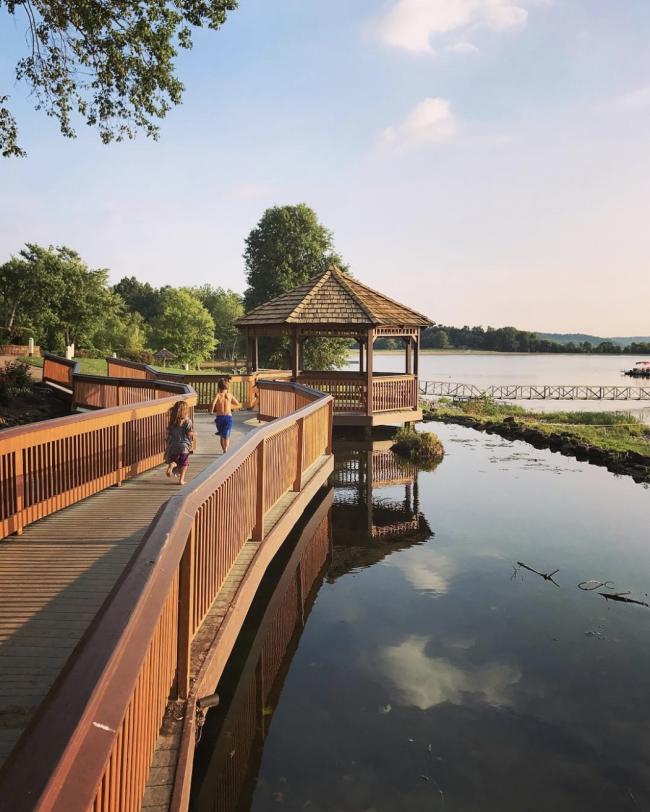 The Fourwinds is perfect for families looking for the resort experience on their trip to Bloomington. A variety of suites with options for multiple beds and in-suite amenities like kitchens and lakeside decks ensure that you get a layout that best suits your family. Midweek Staycation rates are perfect for vacationing over school breaks without breaking the bank, and amenities like their pool, mini golf, hiking trails, and of course, Monroe Lake, turn this stay luxurious!
SpringHill Suites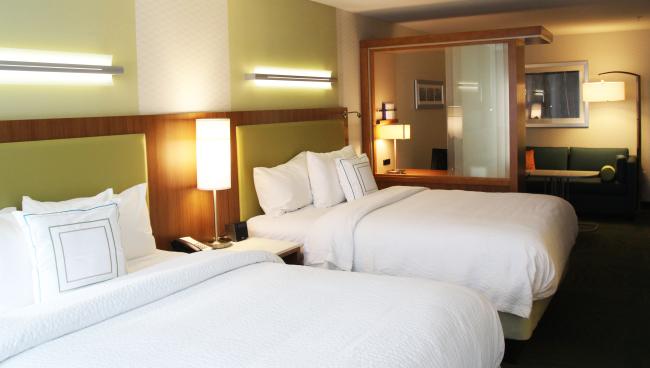 The SpringHill Suites are walking distance from downtown and a majority of Indiana University's campus, meaning you won't have to fuss with getting everyone in the car any time you want to go have some fun! There are options for cribs for the really little ones, and a complimentary breakfast buffet for everyone.
What to Do
From historic library books to fishing tournaments, Bloomington has a type of fun for kids of all ages and all different interests.
For the Science-Loving Kid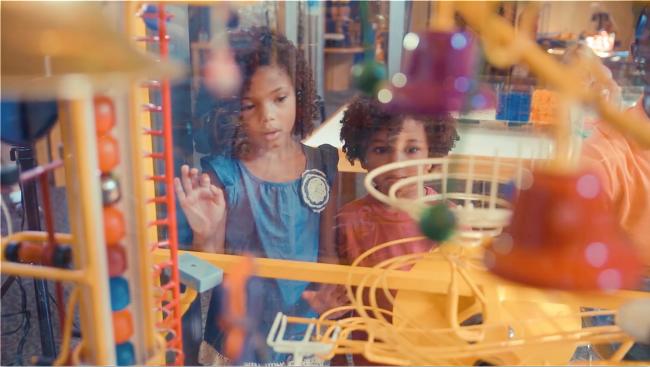 Wonderlab is a kid's museum geared at learning about science, health, and technology. Wonderlab has everything from coral reefs to live bees and chuckwalla lizards! The Wondergarden is the perfect place to observe migratory birds and the wonders of solar energy during the warmer months. Make sure to check their events calendar to see when they have special events, like hands-on coral reef talks with a marine biologist!
For the History- Loving Kid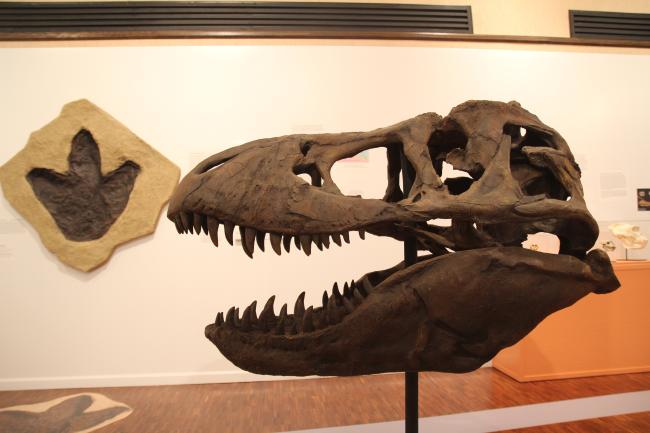 The Mathers Museum of World Cultures offers a unique look at the world around us with family-friendly, ever-changing exhibits and old favorites alike. Events geared specifically towards kids with opportunities like foreign operas and worldly crafts ensure your little ones will have a memorable experience. The Mathers Museum offers free admission to all.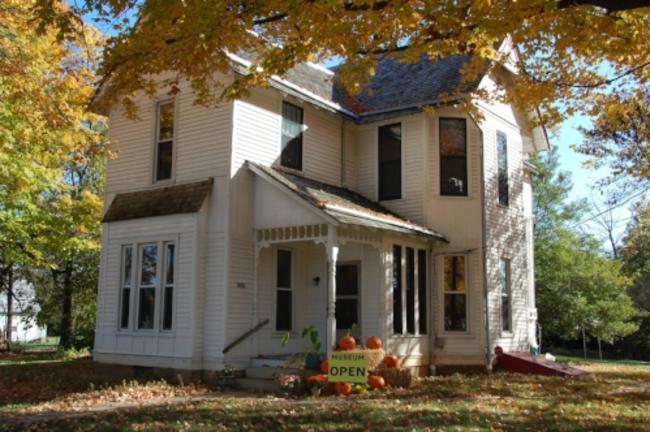 For a local history experience, visit the Hinkle-Garton Farmstead. This interpretive history home allows you to see what life was like on a farm when life in Bloomington was just beginning. Go enjoy a farmstead tour or one of their special events, like their Old-Time Music and Dance group!
For the Show-Loving Kid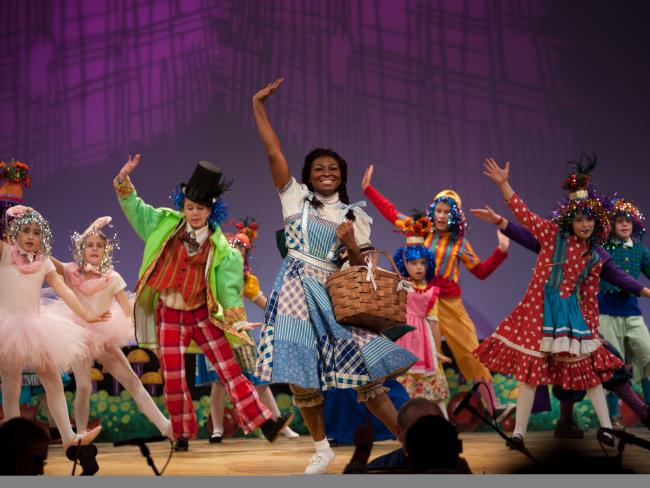 If you're looking to explore some of Bloomington's talent, catch a show with Cardinal Stage Company or the Bloomington Playwrights Project. Their productions showcase some seriously spectacular singing, dancing, and acting that'll leave your kid with a sated imagination.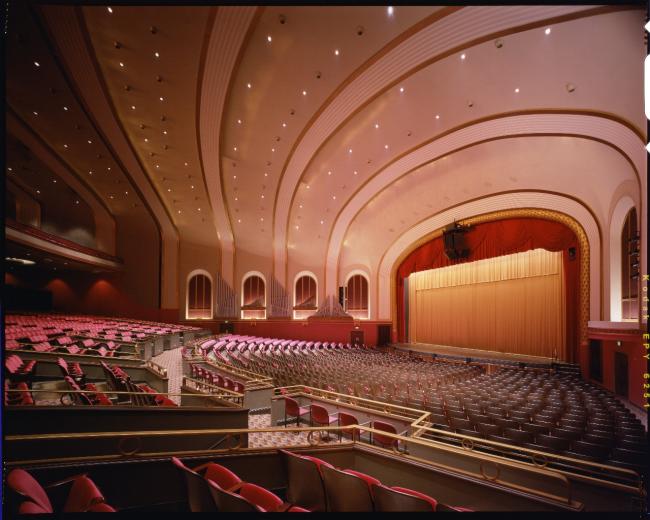 Two of IU's finest, the IU Auditorium and Musical Arts Center host a variety of plays, musicals, and operas that will delight the whole family. Check the event calendar for entertainment from Finding Neverland to the Nutcracker to ELF and everything in between!
For the Bookworm Kid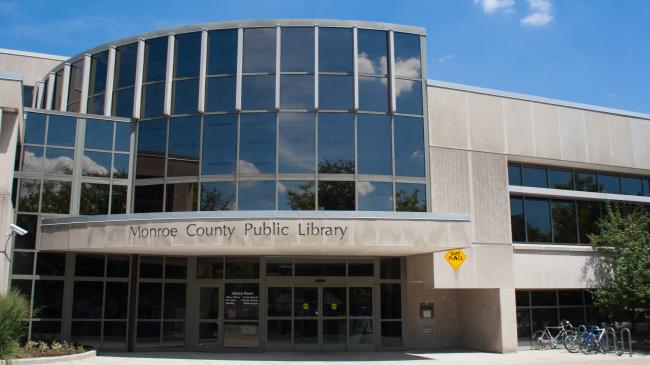 The Monroe County Public Library is a treat for any book-loving kid. A variety of books, magazines, puzzles, and events provide hours of free fun at the library. The library hosts free events weekly and has great opportunities for everyone from preschoolers to adults to get involved with community events!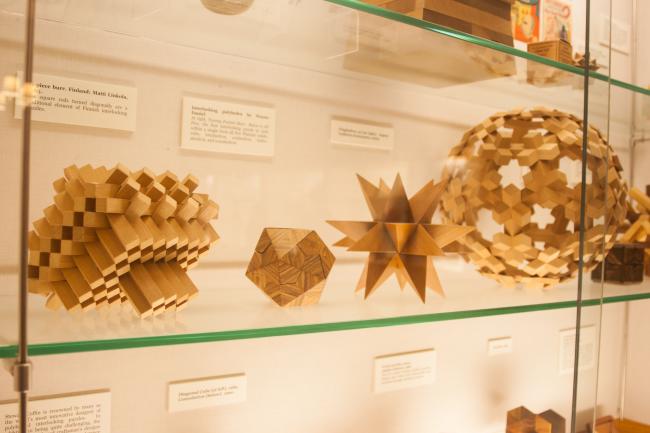 If your child loves history and books, the Lilly Library is a great place to check out unique literary oddities. At the Lilly Library, you'll find everything from original copies of Babar to Thomas Jefferson's copy of the Declaration of Independence and over 30,000 mechanical puzzles! Tours happen every Friday at 2 p.m. and by appointment, so make sure to catch one and explore this world-renowned library!
For the Active Kid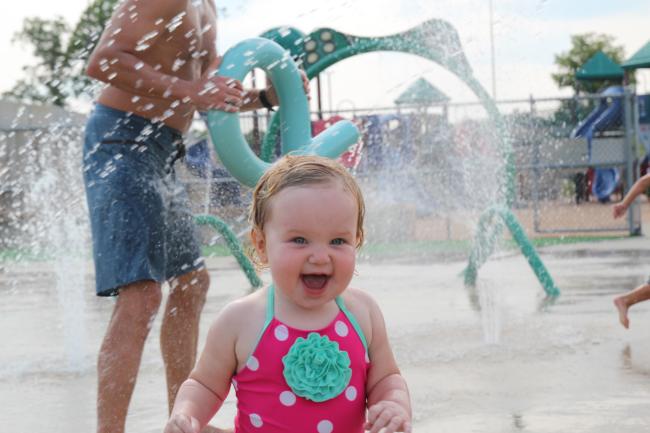 The Karst Farm Splash Pad provides a special break from the heat without having to worry about bringing pool floaties. Lower Cascades Park has a variety of climbing areas, swings, slides, and even a small waterfall to cool down in!
If you're looking for an indoor activity, Hoosier Heights offers Youth Climbing Night every Wednesday. Climbing allows your kiddo to use their energy constructively through solving rock climbing problems under the eye of climbing experts.
For the Nature-Loving Kid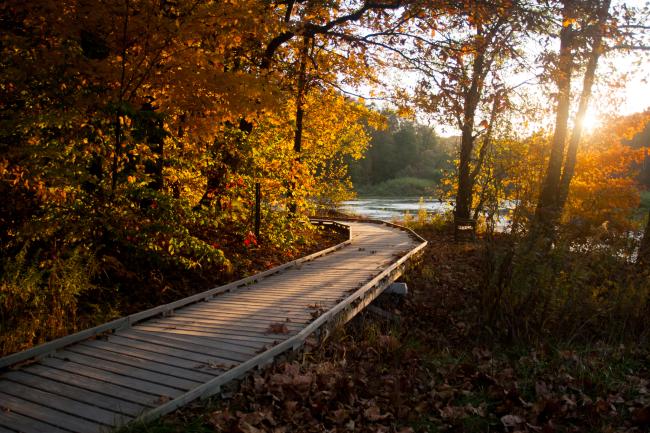 If your kid is always looking for a new place to explore, Bloomington has enough nature to keep them occupied until adulthood! Head down to Griffy Lake if you're looking to try some paddle boarding, kayaking, or canoeing. Griffy also has miles of trails for the little adventurers all the way to the hiking experts in your family.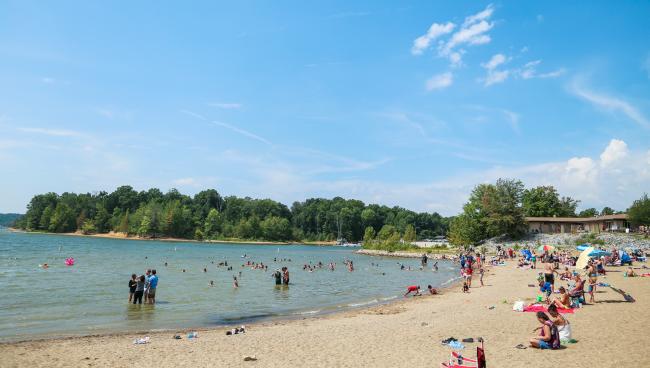 Monroe Lake also provides excellent opportunities to get outdoors. From boating to fishing to camping and even waterskiing, there are activities year-round for nature-loving kiddos and adults alike. Check out their event calendar for activities like Lunch with Nature and the Youth Fishing Derby.
Note: Bloomington lakes may currently be above regular levels. This would mean beaches, docks, and possibly other amenities are not available. For the most up-to-date information, check here.
Where to Eat
Picky eaters and adventurous appetites alike can find something scrumptious among Bloomington's many eateries. From breakfast to late-night snacks, we have you covered.
Hive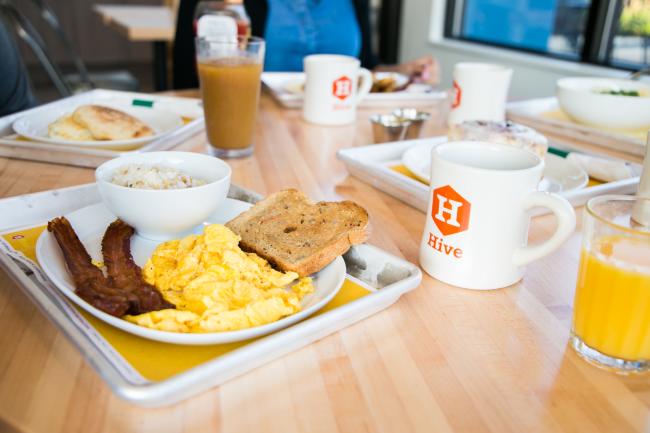 If you're looking for comfort food with a conscious, Hive is your place. Locally sourced produce and animal products mean that you know while your little one is gobbling down a chicken pot pie or some yummy breakfast, you can be sure that you're supporting family farmers and sustainable initiatives. Hive has to-go options for busy families as well as allergen-sensitive menus, so everyone can enjoy a meal with minimal fuss.
BuffaLouie's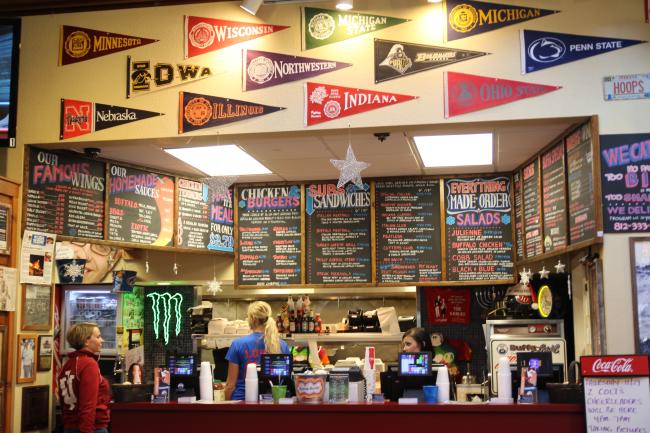 A Bloomington tradition, BuffaLouie's is a long-time favorite for wings and was ranked one of the top ten wing joints in the country! Everything from their wings to their burgers and especially their sauces are homemade and made to order. Check out their veggie wings for vegetarian kiddos and their bucket deals for hungry families.
Village Deli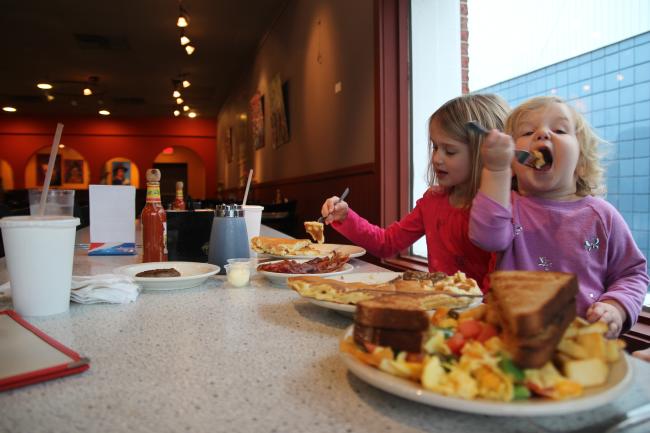 Village Deli Bloomington favorite for cheap, filling breakfasts. Super-fast service (with a slogan like "Eat and get out!" how could it not be?) and servings big enough for two meals make this a great stop for breakfast lovers of any age.
Mother Bear's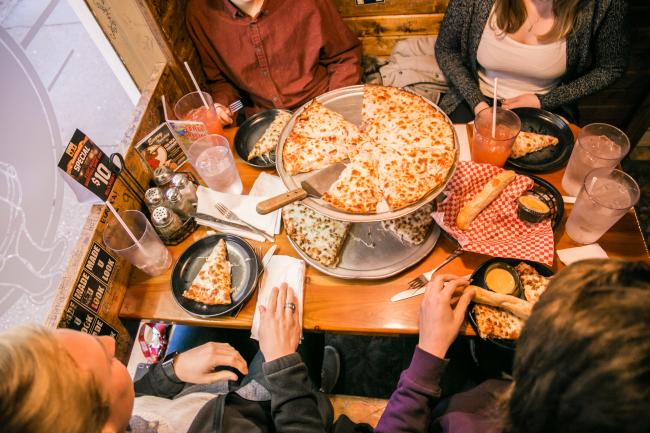 Pizza is always a hit with the kids, and Mother Bear's has some of the nation's best. Mother Bear's has a fun environment (bring a marker and let your kids draw on the walls!) as well as some awesome specials and delivery deals. Two locations make getting your 'za on easier than ever, no matter what side of town you're exploring.
The Irish Lion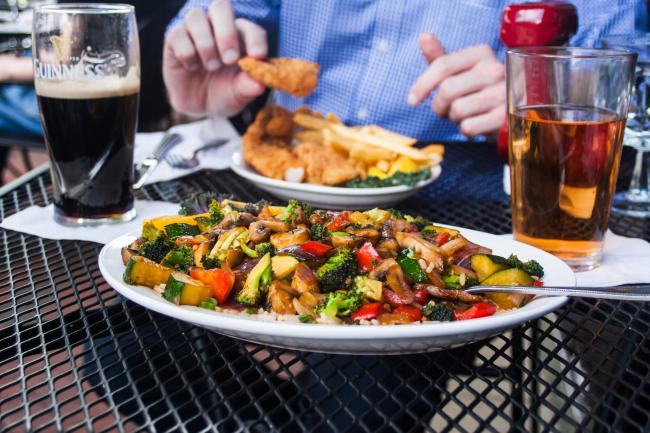 Irish comfort food at its best. Filling stews, bowls of pasta, shepherd's pie, and fish and chips are all hearty options that'll leave you and the little ones satisfied, no matter the time you stop in, Make sure to check out their weekend brunch for a hearty mid-morning meal.
Baked of Bloomington
Custom cookies? Yes, please! Make sure to order some Baked to the hotel for a deliciously creative dessert. Baked delivers late into the night, so you never have to worry about time limits on your sweet tooth. Disclaimer: Visit Bloomington isn't responsible for any sugar-fueled bed jumping that happens post-cookie consumption!
Hartzell's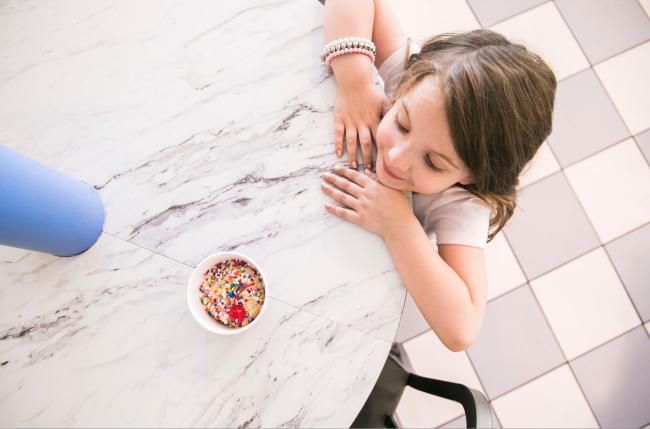 Ice cream and cookies and slushies, oh my! If you're looking for a frozen treat, Hartzell's is your place. An amazing variety of unique, seasonal ice cream, shake add-ins, slushies, soft serve, and baked goods give you a variety of ways to get your sugar on.