Indiana Tourism Week 2019
Categories: Family Fun, Arts & Culture, Wine & Culinary, Outdoors
Visit Indiana Week is an annual celebration of all wonderful things to see and do in the Hoosier State. This week is in conjunction with National Tourism Week, which is a time when travel and tourism professionals across the country unite to celebrate the value travel holds for our economy, businesses and personal well-being. This year, National Tourism Week is May 5-11, 2019. 
State Recreation Area (SRA) Sunday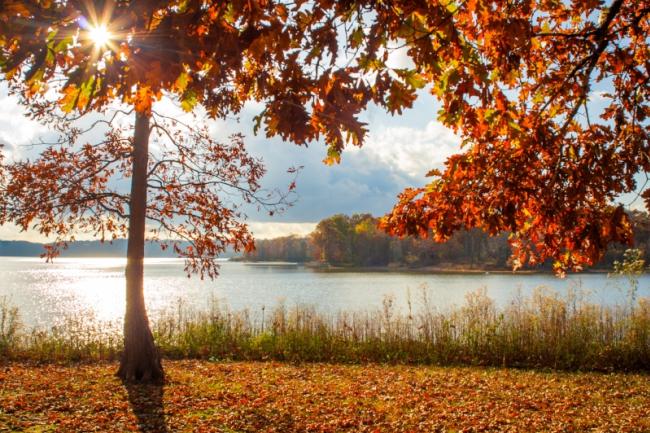 Enjoy the outdoors at one of the many State Recreation Areas (SRA) around Monroe Lake. Hiking loops with different interests and skill level can be found. 
Big Oak Trail – Fairfax State Recreation Area - 1.75 miles - level moderate
Blue Bird Trail – Paynetown State Recreation Area - .5 mile – level easy
Turkey Trot Trail – Allen's Creek State Recreation Area - 1.75 miles – level moderate
Get Moving Monday
Flatwoods Park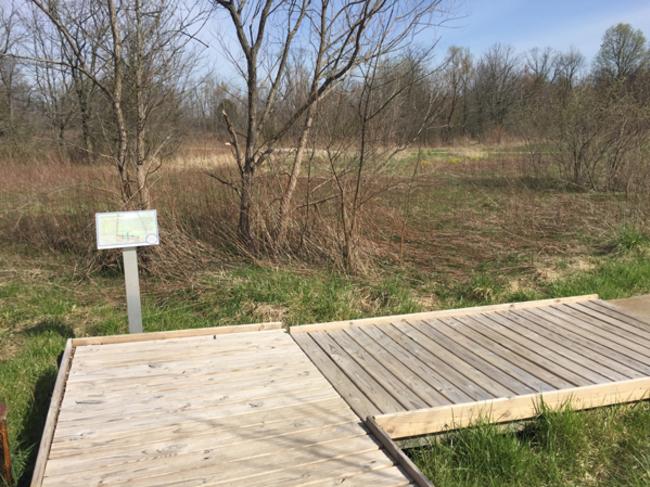 Flatwoods Park is the largest park in the Monroe County Parks system and is named for the flat land it sits on that originated as a lake bed in the Ice Age. It's located a bit west of Bloomington, in Gosport. It contains Osage orange trees, wildflowers, and the headwaters of McCormick's Creek.  Since some trails are paved (and it's flat), it's a great place for people with varying accessibility needs.
Hickory Ridge Lookout Tower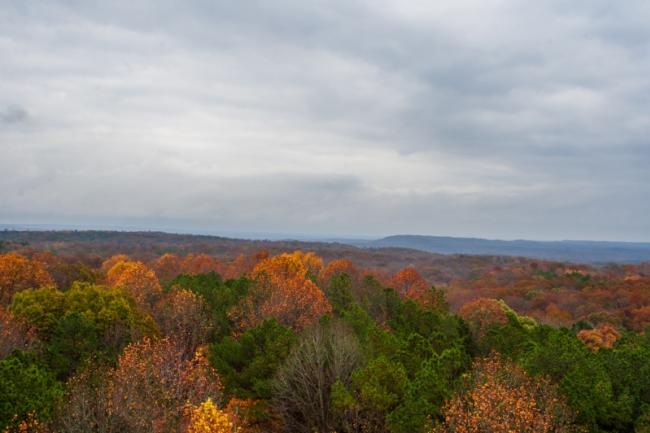 Once built as a sentinel to protect the forest from wildfire, the 110-foot-tall fire tower is one of Bloomington's most popular destinations. But that doesn't make the Hickory Ridge Lookout Tower any easier to find. It does, however, make it totally worth the trek. The view of the Charles C. Deam Wilderness is stunning in every season, from the vibrant fall colors to a blanket of white snow in winter. The rolling hills make the vista look almost mountainous (at least for us Midwesterners). The fire tower is at the beginning of a trail, right in the parking lot, so you can climb all 123 steps at the beginning or end of your hike (We suggest the beginning!).
Tasty Tuesday
Hartzell's Ice Cream
Hartzell's is a home-grown business serving homemade ice cream in a wide variety of flavors, which are rotated often, all made by Hartzell himself. They always feature can't miss flavors such as Drunken Chocolate Pig - a buttery caramel bourbon base with roasted, salted pecans and crispy, sugared bacon dipped in rich chocolate (this could count as breakfast, dessert, and cocktails!), salted caramel ice cream, and chocolate & basil ice cream.
Laughing Planet Cafe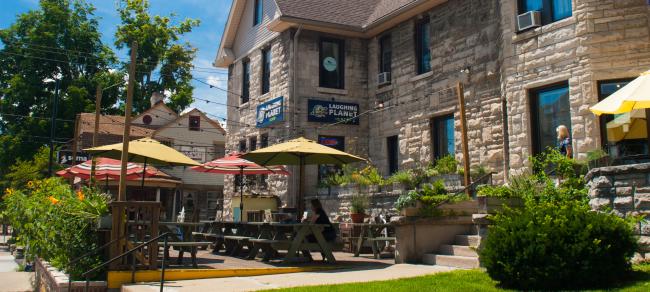 Laughing Planet Cafe is the place to be if you're looking for an out-of-the-box burrito in Bloomington. A huge selection of salsas plus options for plant-based proteins and completely customizable burritos and bowls lead to unique meals every visit. 
Opie Taylor's Sports Grill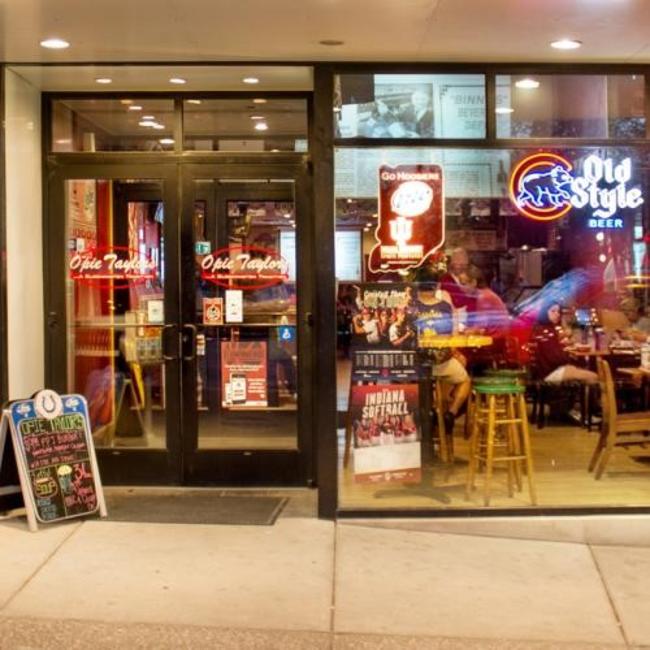 Opie Taylor's is a quintessential burger joint. The menu is filled with Midwest and IU references (i.e. the Cyndiana burger which is a must-try). They have a new garage door that opens when the sun is shining to enjoy a burger (or their firecracker shrimp) on the patio.
Wayback Wednesday
Mathers Museum of World Cultures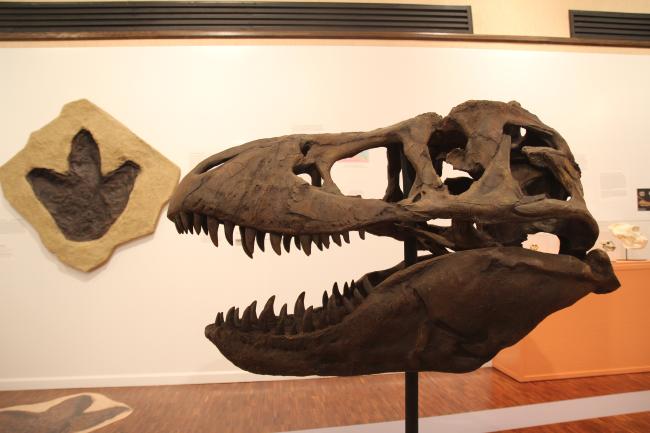 The Mathers Museum of World Cultures features a number of exhibits for you to learn about the world near and far and cultures new and old. The museum also offers research and training opportunities for IU students and faculty and K-12 teachers. 
Admission: Free
Monroe County History Center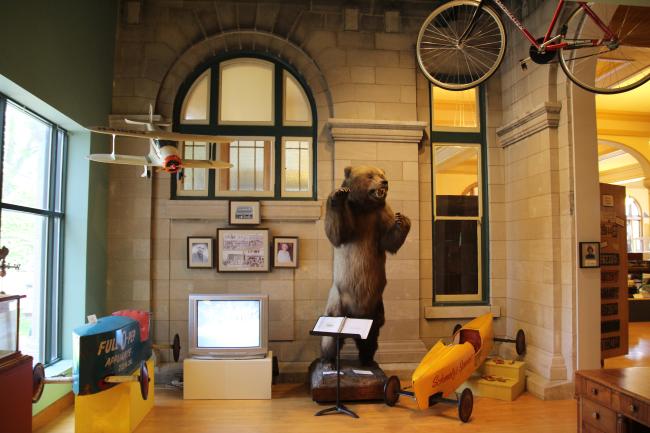 You can find three galleries, a genealogy library, and a museum store all at the Monroe County History Center. Here, you can learn about Bloomington's rich limestone history and other industries important to Bloomington and Monroe County. There are also rotating exhibits throughout the year. 
Admission: $2 for adults, $1 for children ages 6+, free for children under 6 y/o. 
Wylie House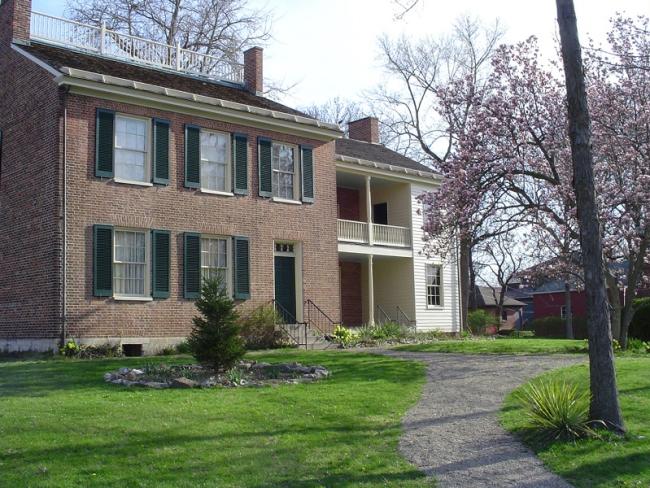 Home to IU's first president, Andrew Wylie, Wylie House is open to the public for guided tours. The 1835 structure is one of Bloomington's oldest homes and is furnished as it was in the 1800s. Collections in the house include family artifacts and photos. Wylie House also has heirloom gardens to provide historic interpretations.   
Admission: free
Thirsty Thursday
Non-Alcoholic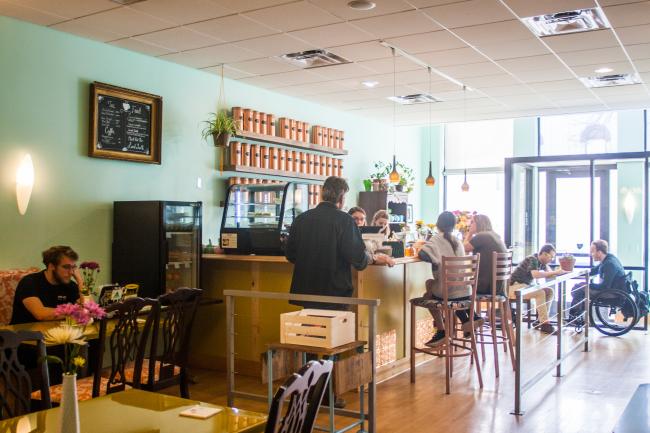 Just because you're under 21 or simply don't want to imbibe doesn't mean you can't enjoy some unique Bloomington brews. Check out these spots for coffee, teas, smoothies, and juices; Soma, Cup & Kettle Tea Co., or Needmore Coffee Roasters.
21 and Over
Bloomington Brewing Company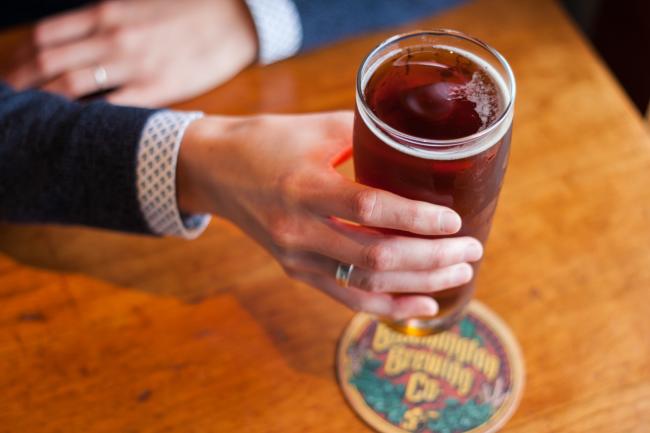 One of the first microbreweries in Bloomington and the place locals consistently come back to, Bloomington Brewing Company is located in the same building as Lennie's and shares the same charm as the home-grown eatery. At BBC, you'll find a wide selection of locally brewed ales, stouts, IPAs, and more, all made with sustainable practices and community partnerships in mind.
Cardinal Spirits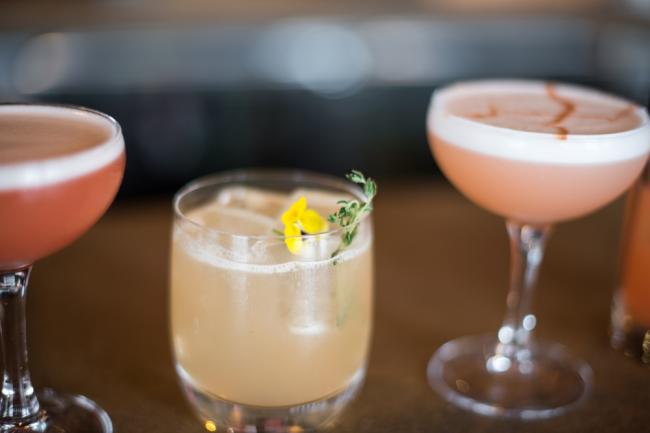 Cardinal Spirits is the definitive stop for award-winning craft spirits in Bloomington. Whether you're craving a spiked hot chocolate or you'd rather shake it up with a spiced rum Love Child, Cardinal has a drink for you. Stop into Cardinal for a drink and something off their spectacular small-plate menu and you'll see why Cardinal is so beloved among Bloomingtonians.
SPECIAL DEAL: May 6 - May 12, mention Visit Indiana Week to get half off cocktails. You can also show the coupon, found here. 
Friendly Beasts Cider Co.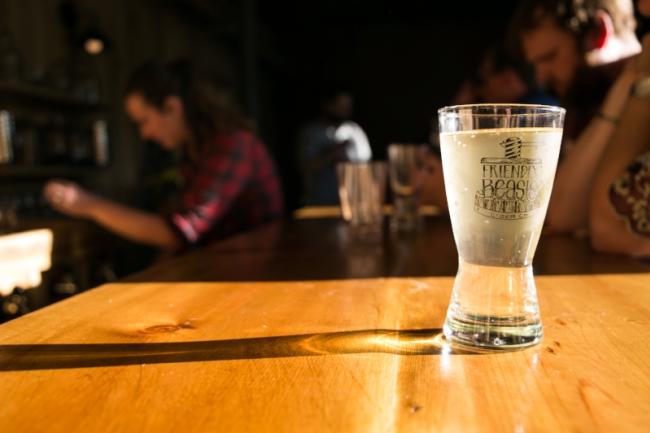 If fruit-based drinks are more your speed, Friendly Beasts has the cider for you. Friendly Beasts is the cidery where people go to catch up over a flight of cider or read a book and sip on one of the many unique flavors offered here. This is a great place to stop if you're looking for somewhere to drink but have gluten sensitive friends with you--cider is naturally gluten-free!
Oliver Winery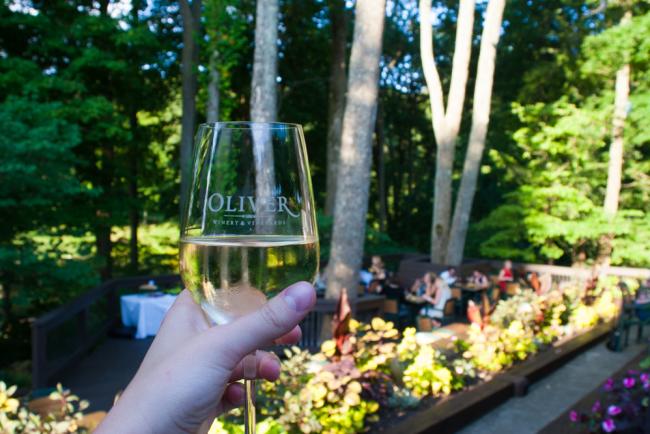 Oliver Winery is Indiana's oldest and largest winery and the largest winery east of the Mississippi River. With an award-winning winemaking team, the winery is well-known for producing wines that reflect the flavor and character of the fruit from which they are made. You'll find an extensive but approachable wine list at the winery's beautiful Tasting Room on Interstate 69. Enjoy a glass of soft red, the top-selling sweet wine in the state of Indiana, or taste an estate-bottled vintage from Oliver's 54-acre Creekbend Vineyard, a crisp glass of Beanblossom Hard Cider, or a dry Oliver Cabernet Sauvignon.
SPECIAL DEAL: Oliver Winery is waiving the $5 guided tasting fee for guests in honor of Visit Indiana Week. Simply mention Visit Indiana Week and Thirsty Thursday when you arrive. You can also use the coupon found here.
Family Fun Friday
Big Ten Tournament Women's Softball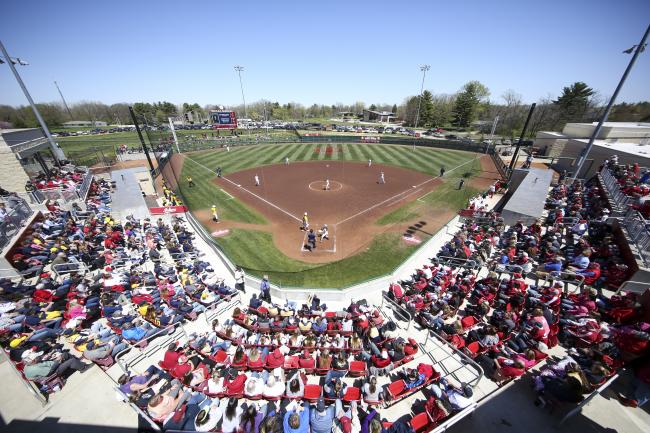 Cheer on the IU Softball team as they host the 2019 Big Ten Softball Tournament at Andy Mohr Field in Bloomington.
Hoosier Heights
If your kid wants to try something completely out of the box, Hoosier Heights is the place to be. With a bouldering room, auto-belay devices, and traditional partner-belayed climbing options, there are tons of options for you and your kid to enjoy. If you want your kiddo to understand the ins and outs of the sport, Hoosier Heights also has a kid's climbing club from 4:30 to 6:30 on Mondays, Wednesdays, and Fridays.
Wonderlab Museum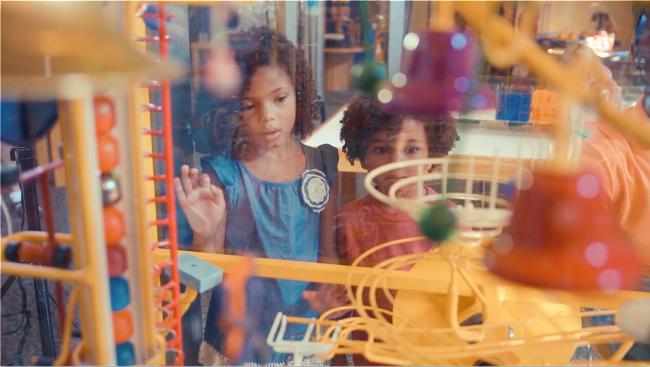 Always a fan-favorite for kids and adults alike, WonderLab Museum is a great place to go with curious kids who want to try their hand at getting involved with science. WonderLab has a ton of exhibits for all types of science, from the physics of bubbles to how a beehive works.
Sweet Saturday
Blu Boy Chocolate Café and Cakery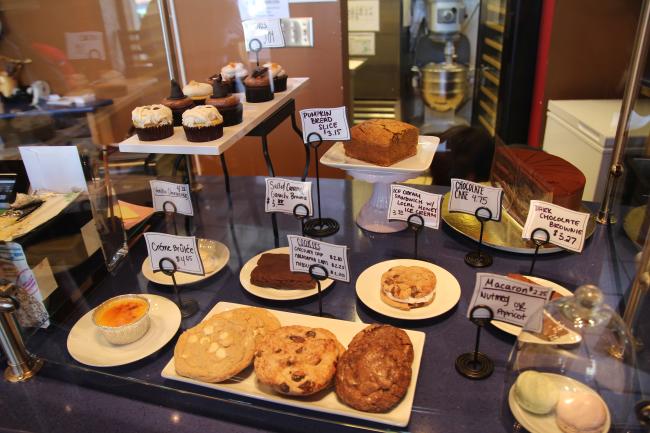 Step into BLU Boy Chocolate Café and Cakery and immediately be greeted by the heavenly aromas of smooth espresso, freshly baked brownies and most importantly, mouthwatering chocolates. Although BLU Boy is known for their handcrafted chocolates, pies are their secret specialty. Stop in for a slice or order an entire dessert. With rotating flavors like caramel apple, pecan, pumpkin, and apple crumble, there is sure to be something for everyone.
The Chocolate Moose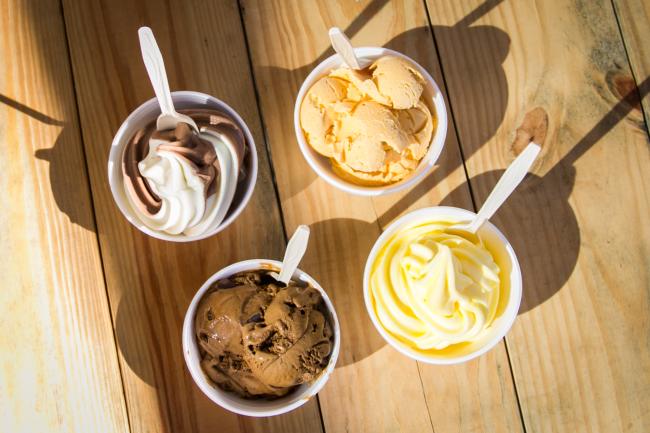 The Chocolate Moose has been serving world-famous homemade ice cream since 1933.  Flavors you don't want to miss; Vegan Chocolate ice cream, Chocolate Chip Blizz with Reese's cups, Grasshopper - The Moose's version of mint-chip ice cream.
Underground Cupcake Co. & Cafe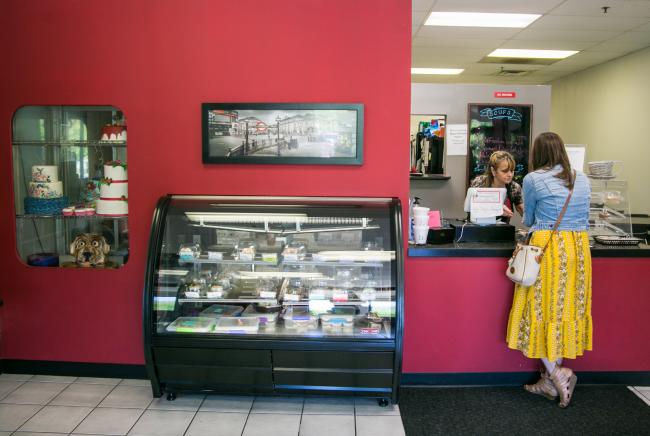 Underground Cupcake Co. & Café is a family owned and operated café, located west of Bloomington in Ellettsville.  They have been serving up gourmet foods and out of this world cupcakes since 2012.