Know Before You Go: Gallery Walk
Categories: Events, General, Arts & Culture
The Basics
Who is hosting the event? Gallery Walk is an event put together by Gallery Walk Bloomington. 
What is the event? Gallery Walk Art Openings and Receptions feature original art, both local and international, opportunities to meet the artists, live music, food, and more. 
When is the event? The event is the first Friday of every month from 5:00 – 8:00 pm. Dates may vary during holidays. 
Where is the event? The event takes place at all member Gallery Walk locations. Check here for participating galleries. 
Why does this event exist? Gallery Walk strives to showcase and promote artists from all disciplines in an interactive, exciting environment that is free and open to the public. 
How can I attend the event? Guests may participate by beginning at the gallery of their choice. Galleries are conveniently located within walking distance of one another. All galleries are handicap accessible and family-friends.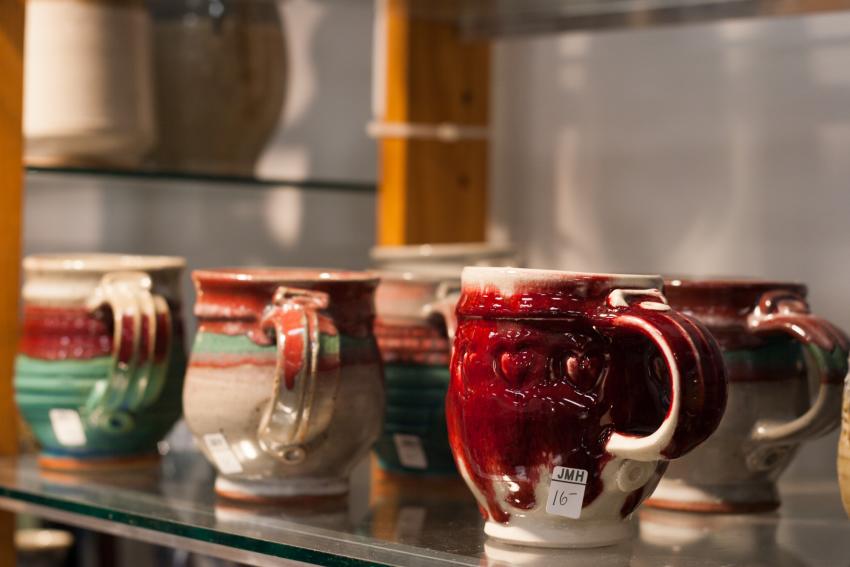 The Exhibits + Galleries
The galleries are around town all within walking distance of each other. While some of the exhibits are within shops and office spaces, most are within actual galleries. The Gallery Walk can take you from Rainbow Bakery (be sure to grab a sweet treat!) to the Monroe County Convention Center to Pictura Gallery.
The exhibits include paintings, clay work, photography, and more by artists from around the world. Refreshments are also available at most galleries, including brews from Upland Brewpub. If you find yourself in love with a piece, some galleries actually have art for sale.
Other Things to Do
There is always a lot to do in downtown Bloomington. You are within walking distance to a diverse bunch of restaurants and entertainment options. Just about every weekend you can catch a show. To see a full list of events happening this weekend, click here.