Know Before You Go: Pride Film Fest

The Basics
Who is hosting the event? The nonprofit organization, Bloomington PRIDE, Ltd., hosts this annual event.
What is the event? PRIDE Film Festival explores experiences of the LGBTQ+ community through films and programming. 
Where is the event? PRIDE Film Festival will mainly be held at the Buskirk-Chumley Theater in Bloomington. There will also be additional screenings at the IU Cinema, workshops, and events at other locations in town.
When is the event? The annual event will take place on February 28-29, 2020. 
Why is there the event? The goal of PRIDE Film Festival is to raise awareness and acceptance of diversity and the LGBTQ+ community. The annual film festival was founded in 2003 by two IU Arts Administration graduate students with Buskirk-Chumley Theater. It is now in its 17th year! 
How can I go to the event? Tickets and passes can be purchased at the Buskirk-Chumley Theater Box Office. There are day and weekend passes, tickets for individual screenings, and VIP passes available.
 
The Films
The films showing at Bloomington PRIDE Film Fest covers a wide range of topics experienced in the LGBTQ+ community. There are both feature and short length films created by many filmmakers from around the world. To see the 2020 film program, check out Bloomington PRIDE's website. While PRIDE Film Fest is family-friendly, keep in mind some of the films feature sensitive and serious content.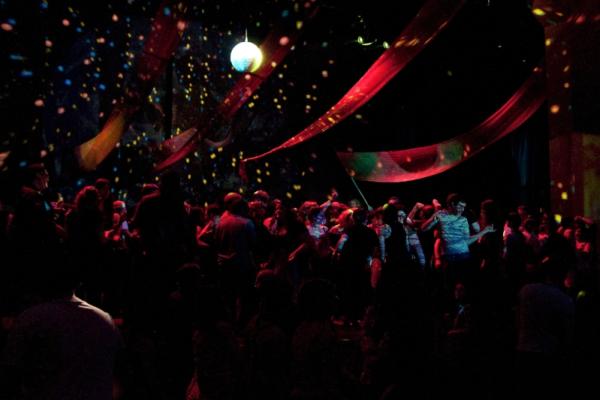 Other Things to Do
Along with the movie screenings, PRIDE is holding workshops and talks with filmmakers. As it gets closer to the event, check our events calendar and check Bloomington PRIDE's website for more info on additional events happening around town. There will be concessions at Buskirk-Chumley Theater (including beer and wine from Upland Brewing Co. and Oliver Winery!), but if you are looking for a bigger meal you are in a prime location. The theater is located just off the square so you are within walking distance from great food.