Labor Day Weekend 2015
Categories: Live Music, Festivals
Three-day weekends are rare and beautiful things. Make the most of the upcoming Labor Day weekend with a mini-vacation. Allow me to humbly suggest the top 10 reasons to come to Bloomington for Labor Day weekend:
10.  Food Truck Friday
Food Truck Friday is a weekly event that has taken Bloomington by storm. The parking lot of the Chocolate Moose fills with a huge variety of food trucks, from The Tamale Cart to Bea's Soda Bar and much more. There's live music and it's free to attend, with tons of great food for sale.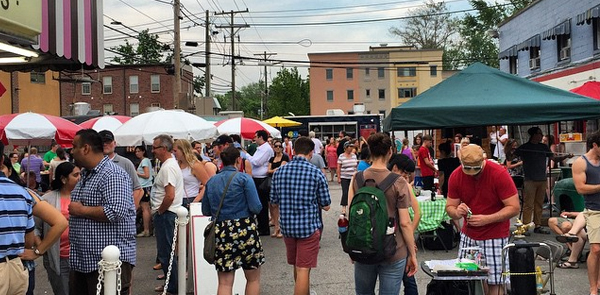 9. Hotel Discounts Galore
Before you book your room, make sure you look through our page full of hotel discounts and special offers, like $109 per night at the Comfort Inn, $119 per night at TownePlace Suites, and many others. And if you're a frequent visitor to Bloomington, participate in our Come, Stay, Replay program to win great prizes just for logging your trips.
8. Fashion Exhibit at the Grunwald Gallery
Right on the campus of IU, and completely free, is a mesmerizing exhibit celebrating the innovative, award-winning career of Roy Halston Frowick, a fashion legend and former IU student. His spare aesthetic and regard for the female form helped Halston become synonymous with 1970s glamour, and he was known to associate with Liza Minelli and Andy Warhol. Explore Halston: Line and Legacy right here in Bloomington.
7. Live Music at Oliver Winery
Whenever my parents come to visit me from Indianapolis, they find an excuse to visit Oliver Winery. It's conveniently located north of town on SR 37, and it's often called the best winery in Indiana. Visit and you'll see why, with beautiful landscaping, a huge number of wines and ciders, and free winery tours. Plus, there will be free live Americana/bluegrass music by The Indiana Boys on September 5 for Live Music Saturday. So grab a bottle, sit on the lawn, and enjoy the late summer sunshine.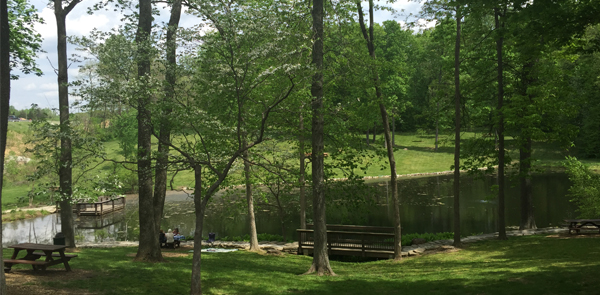 6. Chicago Harp Quartet
For a totally different type of string instrument music, on September 4 the world-renowned USA International Harp Competition (which makes its home here in Bloomington) presents the Chicago Harp Quartet for a free concert. The quartet is known for their innovative, charismatic, forward-thinking programs of existing classics transformed for the ensemble as new commissions. How often do you get to hear a world-class harp quartet?
5. Hillbilly Haiku
Upland Brewery hosts Hillbilly Haiku, an annual Americana music festival, at their brewpub on the north side of downtown. Start your weekend off right with the best grassroots music the Midwest has to offer, enhanced by some of the state's most popular beer. All proceeds support Sycamore Land Trust, a land conservation organization whose mission is to preserve and restore the beautiful natural heritage of Southern Indiana.
4.  Garlic Fest
Nature's most popular seasoning (well, it's my favorite) has its own festival here in quirky Bloomington. Stop by this free festival in Waldron, Hill & Buskirk Park to enjoy community art, local food, and live music. The Garlic Festival is supported by Garlic Inc, a public charity focusing on disseminating health information about buying and preparing foods and the connection food has to public health.
3. First Friday
Each month, downtown Bloomington hosts First Friday, when downtown vendors and shops welcome visitors by offering special savings and exciting events. This event has gotten a facelift this summer, with more music, food, and celebration than ever.
2. Hoosier Football
That's right, it's the first home football game of the season! Cheer on the Hoosiers as they compete against Southern Illinois. Perfect time to pick up some new IU threads at the bookstore in the Indiana Memorial Union.
1. Fourth Street Festival of the Arts and Crafts
More than 100 artisans from across the country offer their work to the public in a free exhibition that covers 4th Street and adjacent streets in downtown Bloomington. The Fourth Street Festival is one of the city's most popular events and draws visitors from around the country. Come for the art; stay for the live performances, food, and good company.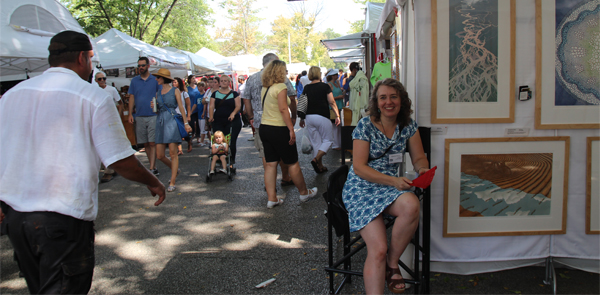 For information on all events over Labor Day Weekend, check out our Events Calendar.