Labor Day Weekend Activities
The end of summer draws near but that doesn't mean the fun has to end! Labor Day Weekend in Bloomington is packed with events and fun in the sun for the whole family. Take a long weekend; you deserve it.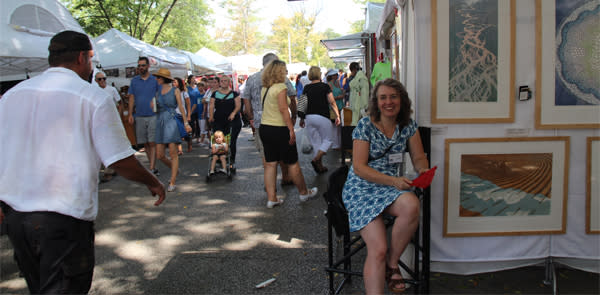 The 4th Street Festival is celebrating its 40th year as one of the best art fairs in the country. Over 120 local, national, and regional artists will present their works along with live music rockin' all day long. Stop by and visit the Lotus booth at this annual Labor Day Weekend art show — get details about the upcoming 2016 Lotus World Music & Arts Festival and  learn about Lotus volunteer opportunities!  Lotus is also the featured craft activity with our One Million Stars to End Violence | Lotus International Star Weaving Project — learn to weave an 8-pointed star and become part of a worldwide movement.
Want to sample garlicky goodness, craft beer, and live music? Then head to Bloomington's Annual GarlicFest! Test your culinary skills and participate in the garlic cooking competition or chow down on dishes like garlic brats, garlic bread, and garlic burgers.
Other Labor Day weekend events to check out:
Summer's almost gone so make the most of it!